Although we all know we need to periodically pay VAT and business taxes, these bills can often come at a time when cash flow is critical and working capital needs preserving. This is why VAT and business tax loans have started to become more popular to help businesses to even out their cash flow. Below we have explored some of the leading providers for business tax loans, VAT loans and property VAT loans.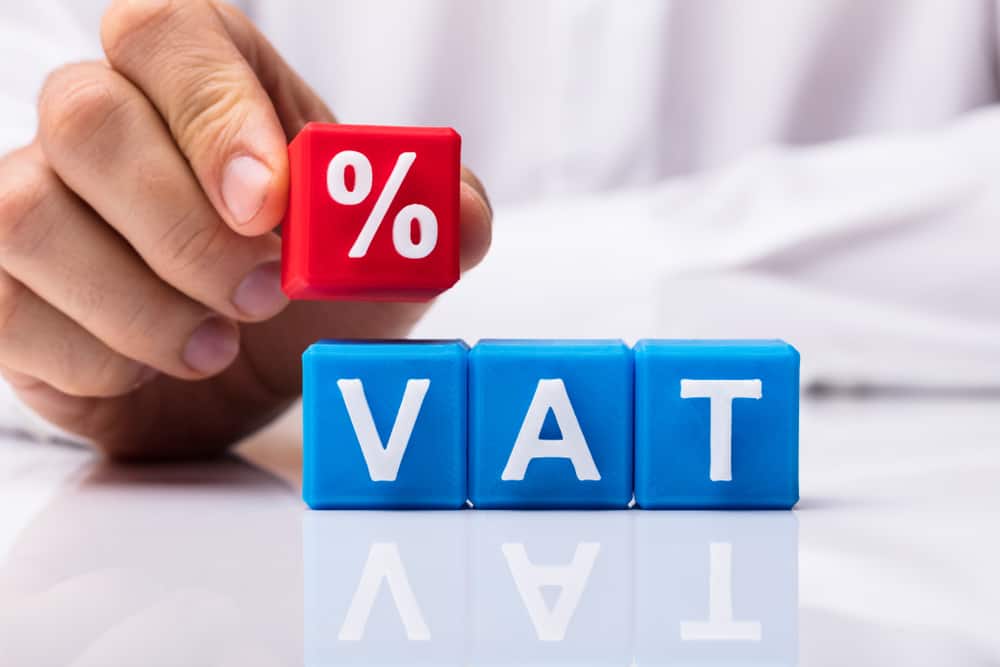 Companies are ranked in no particular order.
1. BloomSmith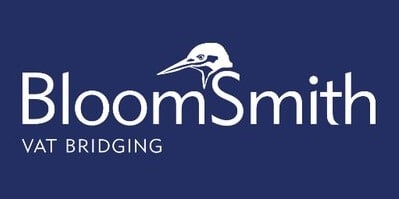 Offers VAT bridging loans
Suitable for property, land or development purchases
Short-term loan to cover the period to reclaim the VAT
Quick turnaround within 48 hours
Covers 100% of VAT costs
Unsecured loan
No charge on the property
No impact on your mortgage
Suitable for owner-occupiers, small to large developers
Available in England, Scotland, Wales and Northern Ireland
Website BloomSmith VAT and Business Tax Loans
Read the full BloomSmith review
2. Bluestar Leasing

Offers both VAT and business tax loans
Spread the cost of VAT and tax bills
VAT loan for a maximum term of 3 months
Tax loans for a maximum term of 12 months
Loans of both types from £25,000
Minimum 2 years trading for VAT loans
Minimum 5 years trading for tax loans
Provides quick decisions
Funds can be paid directly to HMRC
Complete an enquiry form and they will get back to you
Website Bluestar Leasing VAT and Business Tax Loans
Read the full Bluestar Leasing review
3. Braemar Finance

Offers both business tax and VAT loans
Tax loans term up to 24 months
VAT loan terms up to 3 months
Quarterly drawdown option available
Simple and easy to arrange
Fixed monthly repayments
Competitive rates
Can be paid directly to HMRC
Helps to smooth the peak and troughs in cash flow
Complete their online and they get in touch with you
Website Braemar Finance VAT and Business Tax Loans
Read the full Braemar Finance review
4. Just Cashflow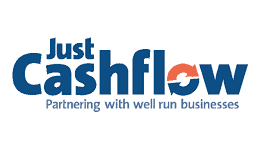 Offers VAT loans
Quarterly flexible loans
Even out cash flow
Fast application process
Maximum loan term of 3 months
Quarterly funding from £10,000
Interest from 1.5%
Repay by weekly or monthly direct debit
Available to limited companies, LLPs and PLCs
Apply online or over the phone
Website Just Cashflow VAT Loans
Read the full Just Cashflow review
5. Merchant Money

Offers VAT and business tax loans
Helps maintain working capital
Short-term loans from 1 to 6 months
Loans up to £150,000
Tailored to your business needs
No hidden fees or charges
24-hour approval
Funds can be paid directly to HMRC
Has a 90% approval rate
Online application form
Website Merchant Money VAT and Business Tax Loans
Read the full Merchant Money review
6. PFC Finance

Offers VAT and business tax loans
Suitable for self-assessment, corporation tax, partnership tax and other tax
Also suitable for VAT associated bills
Helps to spread the bills
Release working capital
Standard terms are up to 12 months
Longer terms are available for corporation tax for up to 60 months
VAT bills split into 3 equal instalments
Enquire online or by phone
Website PFC Finance VAT and Business Tax Loans
Read the full PFC Finance review
7. Proplend

Offer property VAT loans
For commercial and residential property developers
Minimum loan of £100,000
Maximum loan of £2 million
Up to 100% of the VAT due
No minimum term
No security charge
Interest rates from 0.833% per month
Can be combined with a bridging loan or commercial mortgage
Available for properties in England and Wales
Website Proplend VAT Loans
Read the full Proplend review
8. Satellite Finance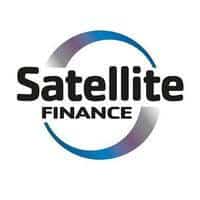 Offers corporate tax and VAT loans
Fast loans that can be ready in 24 hours
Minimum loan of £1,000
Maximum loan of £25,000
Terms of 1 week to 5 years
Fixed monthly repayments
Secured or unsecured loans
Competitive rates
Flexible loans
Check online your eligibility or call them
Website Satellite Finance VAT and Business Tax Loans
Read the full Satellite Finance review
9. Time Finance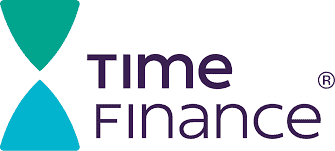 Offers VAT loans
Flexible loans
3 month arrangements
A personalised approach to small business loans
Arrangement fee applies
Minimum loan of £10,000
Maximum loan of £50,000
Even out your cash flow
Available to businesses with a turnover above £25,000
Apply by contacting them by phone or email
Website Time Finance VAT Loans
Read the full Time Finance review
10. Wesleyan Bank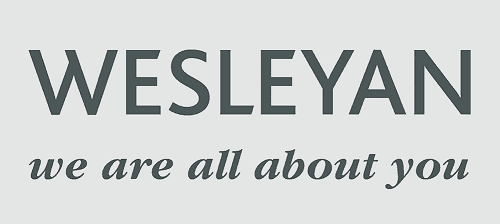 Offers tax and VAT funding for SMEs
Spread corporation or income tax bills over 6 or 12 months
Spread quarterly VAT payment over 3 to 12 months
Maintain working capital
Fixed and manageable monthly repayments
Unsecured loans
Claims to have competitive rates
Offer their own loans and act as a broker
Apply online or call them
Website Wesleyan Bank VAT and Business Tax Loans
Read the full Wesleyan Bank review
11. WestWon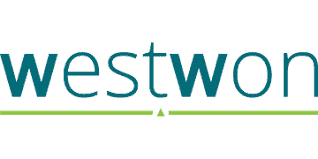 Offers VAT loans
Preserve cash flow
Spread your VAT bill over 3 months
Fast and simple loans with acceptance within 24 hours
Fast payment direct to HMRC
Fixed monthly payments
Dedicated loan team
Claims competitive rates
95% acceptance rates
Apply online or call them
Website WestWon VAT Loans
Read the full WestWon review 
How does VAT and business tax loan work?
VAT and business tax loans are designed to help businesses to spread the cost of their VAT and/or business tax over a given period rather than paying for it in a lump sum to preserve working capital within the business. Generally, VAT loans are available for periods of 3 months in line with the VAT periods and can be drawn down quarterly as your VAT is due. Tax loans are generally for 6 or 12 months which are in line with the tax deadlines for payments, although some corporation tax loans are available for longer periods.
Many providers will pay the loan directly to HMRC on your behalf and you will repay the loan in fixed monthly instalments over the agreed term.
Most VAT loans are designed to cater for businesses that make regular VAT payments, however, there are some VAT loans available for property where VAT is applicable. These loans offer 100% funding to cover the VAT owed as most property finance doesn't include the VAT costs.
How much can I borrow?
VAT and business tax loans can generally offer from several thousand pounds and most providers do not set an upper limit but will review the amount offered on application based on your status. VAT loans for properties can be much higher with loans of up to £20 million.
All loans will be subject to an application and approval process where the loan will be subject to your business status.
How much will VAT and business tax loans cost?
There is limited information available about the costs of VAT and business tax loans as most providers do not publicise their interest rates. Some providers charge an arrangement fee and there may be some brokerage fees if a broker is used.
How long can I borrow money for?
VAT loans are typically only for 3 month terms in line with the quarterly VAT payment arrangements but some providers may offer longer terms. Some providers offer a drawdown facility to allow businesses to utilise the loan facility each quarter if they need it.
Business tax loans are typically for 6 or 12 months in line with the tax payment schedules for businesses, however, some tax loans especially for corporation tax may be offered over longer terms up to 5 years.
How to apply for a VAT and business tax loan?
Many VAT and business tax loan providers allow businesses to enquire or apply for a loan on their websites or will provide a phone number to contact them to discuss your needs. Many providers offer a fast turnaround on these loans and can get the funds to you or HMRC quickly after a short application form and checking process.