Braemar Finance provides a range of finance options including business loans, tax and VAT loans, hire purchase and leasing. They specialise in finances for dental, veterinary, optical, legal, accountancy, medical, pharmacy, and funeral businesses. Braemar Finance was founded in 1992 and is part of Close Brothers Group. The UK office is based in County Down, Northern Ireland.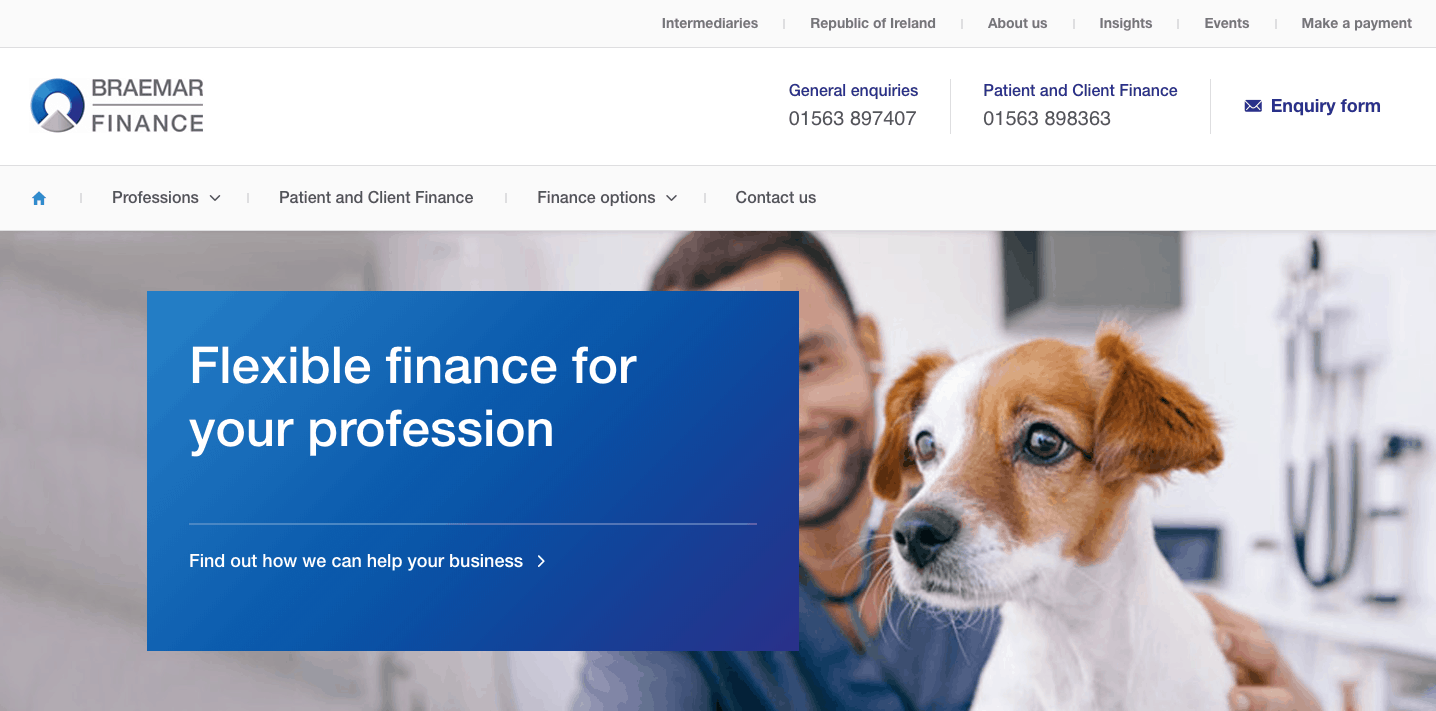 Braemar Finance Loans & Finance
Commercial Finance
Braemar Finance provide an unsecured commercial loan for a variety of business purposes, from buying equipment and refurbishment to buying into a new business.
Tax Loans
Professional businesses can spread their tax payments out into more manageable monthly payments. This includes personal tax, corporation, capital gains, crossover tax and inheritance tax. The amount your business borrows can be paid directly to HMRC to avoid any late fees.
Hire Purchase
Hire purchase applies to hard assets like equipment, technology, and machinery. With Braemar Finance's Hire Purchase, your business will own the asset when repayments have finished. Interest can be offset against profits for taxation.
Braemar Finance Reviews and Ratings
There are just a handful of online reviews for Braemar Finance. Reviews on Smart Money People are positive overall, with business loan customers describing them as easy to deal with. There are just two Google reviews – one very positive, one negative.
There are no live reviews on Trustpilot or Reviews.co.uk.
Trustpilot –  no reviews
Google Reviews – 4.0/5 (based on 6 reviews)
Reviews.co.uk – no reviews
Smart Money People – 3.5 (based on 4 reviews)

Pros
Tailored to specific professions and services.
Asset-based lending and business loans are available.
Part of Close Brothers Group, one of the biggest names in lending.
Cons
Businesses that don't fall under their specific sectors will have to miss out.
Not many reviews are available.
Website: Braemar Finance