As the owner of a practice, you're more than just a vet; you're the owner of a small business too.
Of course, your key concern is the well-being of animals. However, it is essential to look after the daily runnings of your practice too, and this includes managing finances.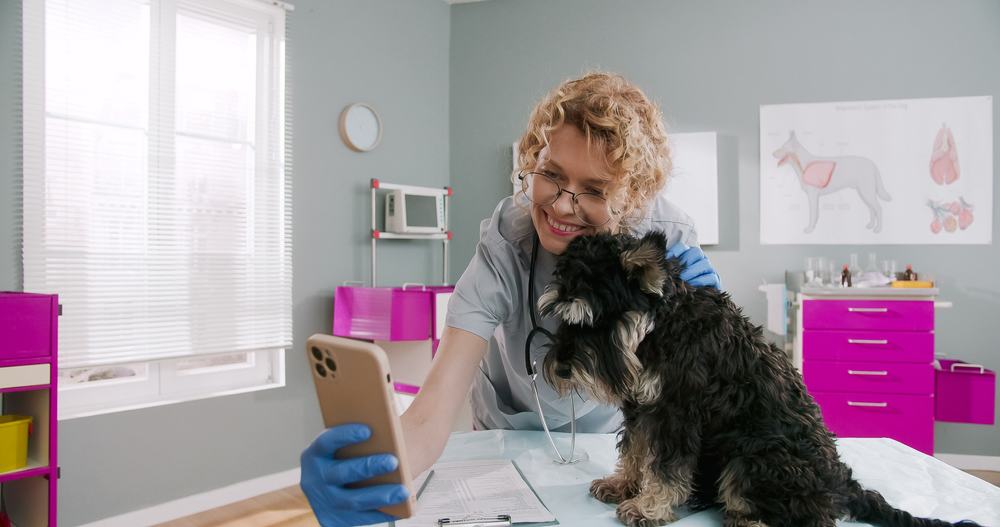 Business loans are an asset to industry services business owners, especially those wishing to expand their practice, invest in better equipment or take on more staff.
Having a better cash flow to hand ensures you have the capital required to start or grow your own veterinary practice.
For those new to the veterinary profession, we've put together a handy guide to help you find the best business loans for the veterinary sector, so you can find exactly what you need.
Types of Financing Options for a Veterinary Practice
Here we have listed the different types of finance packaging options on the market, comprising everything from asset finance to hire purchase finance package loan options for your veterinary clinic, and the pros and cons of each.
Conventional bank loans
If you require financing for your new veterinary practice, it makes sense to consider all options available.
Bank loans are an asset to a veterinary services business owner looking for a loan that offers lower interest, lengthy payment periods and higher sums.
Luckily for those in the veterinary business, certain banks boast loans bespoke to these individuals, allowing them to expand existing offices, open new premises, buy new equipment or secure capital – all via affordable monthly payments.
Pros
You can speak to the bank in person
Low-interest
Lengthy repayment periods
Higher loan amounts
Fixed monthly payments.
Cons
Good credit history is key
Banks are extremely risk-averse
Lots of paperwork required, including evidence of gains and losses
Collateral may be required to secure the loan
The only way to learn of your eligibility is to speak to the bank directly.
Online short-term loans
Short term loans are another great option for business owners, and they're an ideal choice for those who need to finance hefty upfront costs fast.
This positive cash flow can be used to buy new clinical equipment, employ veterinarians, cover annual tax demands and tax loans, or as funding solutions for medical supplies.
Pros
Last between three and 18 months
Emergency cash
Speedy approval times
Much easier to apply for
Willing to lend to high-risk individuals or those with poor credit.
Cons
Interest is higher
Loans max out at a set sum
Shorter repayment times
Loan fees are heavily dependent on your financials and credit score.
Equipment financing
As well as your veterinary skills, it is essential to invest in machinery and equipment that allow you to perform procedures to the best of your ability in your practice.
The likes of x-ray equipment can be expensive, yet you'll fail to provide quality pet care without it.
As the saying goes, you need to spend money to make money. This is one of the single biggest reasons vets invest in a veterinary equipment loan, which allows them to purchase x-ray equipment outright or lease it.
As with all loans, you will need to repay your lender a sum plus interest. The loan must be repaid over an agreed amount of time, and the interest will be dependent on this and your credit score.
Pros
A quick and easy way to purchase or lease equipment
You own the equipment outright when the loan ends
Lenders are more likely to offer equipment leases and loans to applicants with challenged credit scores.
Cons
You must put down collateral (the equipment you are purchasing). If you fail to meet repayments, the lender will take the equipment from you.
Business credit card
Credit cards are a convenient way to pay for business transactions, such as small daily purchases, stationary or staff goods for your veterinary clinic. And with online banking, easier cash flow budgeting is made hassle-free.
However, it is vital to choose the right credit card. This shouldn't be a personal card as it's wise to separate both your business and personal expenses.
Pros
Responsibly using a credit card can help you to heighten your business credit score, which could result in bigger loans further down the line
Credit limits on business credit cards are higher
A flexible way to pay for everyday purchases
Certain cards come with reward points and cashback opportunities.
Cons 
Certain credit cards rate their interest on your credit score
Perks are often only given to those with a good score
Lower borrowing amounts in comparison to a bank loan.
How Can Financing Help Your Veterinary Practice?
Veterinary practices, whether you're renting premises, buying equipment, medical supplies or more, cost! This is when business finance solutions are key.
After all, it's not just a one-room show; you'll need surgery, consulting rooms, a waiting room, a reception and kennels.
Another way financing can help you with your practice is when buying into a veterinary franchise. Although a great business opportunity, this particular venture requires substantial initial expenses as well as ongoing costs.
Financing can also help those with a veterinary business with a refurb. It's important to keep up appearances, and this requires funding.
Does My Veterinary Practice Qualify for Financing?
This all comes down to the type of financing you are looking to acquire.
A traditional bank loan is harder to get and requires a good credit score and sometimes a guarantor or collateral to secure the loan.
A short term loan, on the other hand, is much easier to obtain and can be applied for by those who have a poor credit.
One thing to note? The interest will be higher, and you will have to make repayments over a shorter amount of time.
What You Will Need Before Applying for Veterinary Practice Financing
Before applying for financing, arm yourself with all the documents you may be asked for, such as:
Your credit score
The value of your businesses or premises
Up-to-date copies of tax returns and financial statements
Credit card and mortgage statements.
How to Apply for Veterinary Practice Financing
Once you've sourced a loan you like the look of, you can likely apply online – either via the lender's website or via an online form.
Alternatively, if applying for a bank loan, you may be able to visit the branch nearest to you.
Can I Get Financing for My Veterinary Practice If I Have a Bad Credit Rating?
The simple answer? Yes. However, veterinary practice business owners with poor credit will likely need to opt for payday loans, secured loans or short-term loans.
These lenders boast products bespoke to those with poor credit and usually ask for assets as collateral or have higher interest fees in place.
Who Offers Financing for Veterinary Practices?
There are various options available, some of which include:
Bank loan
Hire purchase agreement
An additional mortgage
Crowdfunding
An additional business partner
Venture capital funding.
Which Financing Option Is Right for Your Veterinary Practice?
This depends on what you require the funding for. For example, if buying premises, you will need a loan that offers substantial funding.
However, if investing in a new piece of equipment or office supplies, a short-term loan or credit card should suffice.
Of course, it ultimately comes down to which veterinary loans you qualify for and can afford the fixed monthly repayments on.
Final Thoughts
When looking for funding for your business, it is essential to do your homework.
From researching interest fees to collateral agreements to knowing how much you need to borrow and how much you can afford – there are many factors to consider.
FAQs