This article will cover he paid and free methods to check your business credit score, as well as other valuable financial information.
What Is A Business Credit Score?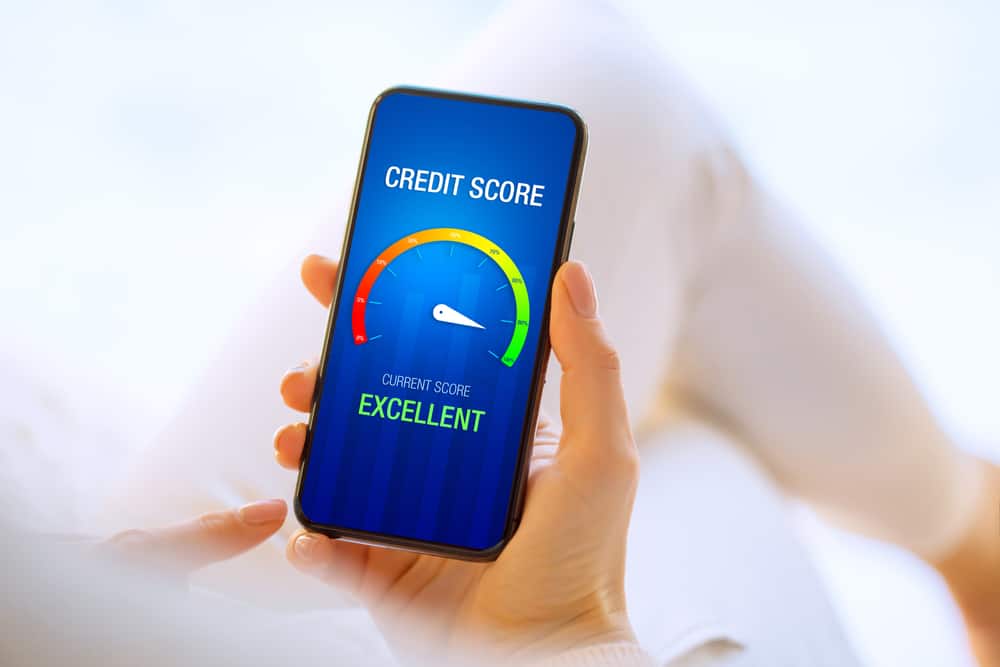 A business credit score is a number given to a company based on its financial history and behaviour. Other companies (such as lenders) will look at this score to determine a business's financial health and assess the risk of providing financial support, such as a business loan.
Generally, business credit scores are represented by a number out of 100. The higher a business's credit score is, the more likely that business will be to secure funding. They will potentially receive better premiums and interest rates when it has a good business credit score.
Just as people want good personal credit scores, most companies aim to achieve a good business credit score. This is a score of 80-100.
How Are Business Credit Scores Calculated?
Credit rating agencies, or CRAs, look at a variety of factors to calculate a business credit score. These can include:
The business's ability to make payments on time.
The business's level of debt.
The number of credit applications that have been made.
Any tax or regulatory issues.
The time taken to collect receivables.
Any legal issues (both current and previous).
How many years the company has been in business.
There are, of course, more factors that come into play when calculating business credit scores. It's a complex process, and scoring models can vary with different credit bureaus.
How To Check Your Business Credit Score
In the UK, there are different companies that will calculate your business credit score for you. Some provide a free service, while others will require you to pay for an assessment or long-term monitoring.
Having multiple CRAs ensures that each company's credit score is rated fairly. It also gives businesses and lenders the option to compare credit scores produced by these different CRAs.
Below are five of the most popular CRAs in the UK.
Experian
Experian provides targeted and detailed reports for businesses and is a great option for those that want to manage their business credit scores in real time.
Some of Experian's key features include:
The ability to see what lenders see when making credit decisions – Experian includes commercial CAIS data in its reports. This improves the accuracy of the report and gives you a better overview of your business credit profile.
The ability to set automatic alerts – Being able to identify changes to your own company credit score as soon as they happen can help you address issues and reduce the resulting negative impacts.
A score review service – By providing Experian with more financial information, you allow the company to review your credit report and help you improve your business credit score. One of its claims is that 96% of these reviews result in improved credit scores and risk ratings.
A view of the five top factors affecting your score – This can be extremely useful to businesses because it indicates exactly what needs to be improved. By seeing what is affecting your business credit score the most, you can adjust your plans moving forward and address certain behaviours that might be bringing that credit score down.
You can sign up for a My Business Profile with Experian if you are a registered director or owner of a business. There is a 3-month free trial period, after which you'll have to pay around £25 per month to continue using Experian's services.
Equifax
One of the great things about Equifax is that it simplifies the data provided to you in your business credit report. This makes it much easier to understand and gives you more insight into your business's performance.
Equifax also provides lenders with specific information which can be helpful in various instances, such as finding out if a business is involved in fraudulent activities.
The company has one of the most extensive sources of consumer and commercial data in the UK. This allows for accurate scoring, as well as improving decision-making when it comes to finding growth opportunities and when deciding on whom to work with.
To get a business credit report from Equifax, you will need to contact them directly. However, unlike Experian, you will be able to do this not only if you're a director or business owner, but if you're a company secretary too.
Dun & Bradstreet
Dun & Bradstreet is one of the UK's best credit rating agencies. The agency helps businesses through a solution called the D&B CreditMonitor. This comes with a variety of benefits, including the following:
Receiving real-time information on what's being reported about your company.
The ability to access your D&B Payment Score, which shows you your credit history.
The ability to view your business's Cash Flow Risk score, which provides insights into your repayment behaviour.
A Peer Comparison Pack, which allows you to compare your business credit score and credit limit to those of other businesses.
The ability to see your maximum credit recommendation and determine if your business is recommended for credit.
The ability to update any information that is inaccurate and is being reported to lenders and other companies wanting to do business with you.
To check your business credit score with Dun & Bradstreet, you must sign up for the D&B CreditMonitor solution. Once you have done this, you'll be able to search for your company, as well as will start receiving 24/7 alerts when changes occur.
There are two packages to choose from for D&B CreditMonitor. The first package is a free preview package and gives you limited access for 14 days. The second package gives you full access to D&B CreditMonitor's features. This package costs around £195 per year.
Credit Passport
While all the options we've discussed so far have mainly offered services at a price (outside of the trial periods), this isn't always the case. Credit Passport is a company that provides business credit scores for free. There are currently two packages to choose from with Credit Passport, as well as a package advertised as "Coming Soon."
The packages are as follows:
Basic – This is their free package and allows you to view your company credit score. In addition, you'll receive weekly score notifications and credit offers, as well as will be able to analyse your spending.
Plus – The Plus package gives you everything that you get with the basic package. In addition, you'll get guidance on improving your score, a Credit Passport website badge, a Credit Passport downloadable certificate and a Credit Passport social share. They will also be including a service which will be launching soon, called Analyse+. This provides a more detailed look at your spending.
Premium – While this service hasn't launched yet, it aims to include all the features of the previous two packages. In addition, it will include deeper financial advice to improve your credit score, the ability to score your network, and alerts to find out about company credit score changes before they happen.
If you're happy to choose one of the paid options, the Plus package will cost around £20 per month. Since the Premium package hasn't been released yet, there is currently no price for this package.
Creditsafe
Creditsafe is another top CRA company in the UK and has one of the best predictive credit scoring systems for more accurate business credit reports.
With Creditsafe you'll be able to:
Verify a business's information.
Check your business credit score and those of other businesses, as well as maximum recommended credit limits.
Get full financial performance insights.
Verify directors of the company.
Identify key risk indicators, such as whether a customer or supplier has any County Court Judgments or late or missed payments.
If you want to use Creditsafe, you will need to be a registered director of a business. The company also provides a free trial for its users, where you'll be able to access your own company's credit report and explore the platform, but you will need to sign up to see more details.
FAQs
How do I get my business credit score?
To get your business credit score, you must check it through a credit reporting agency. Some of these provide free services to check your company credit score, while others require you to pay for their services. Usually, paid options come with additional services that can benefit your company.
How can I find out my business credit score for free UK?
Many CRAs offer free trials, which allow you to check your business credit score. However, after your free trial, you will need to pay if you want to check it again. There are also a few CRAs (such as Credit Passport) which provide more permanent free services.
Do business accounts have credit scores?
Business accounts do have credit scores. Just like a personal credit score, a business credit score plays an important role in helping lenders determine the creditworthiness of a company. If you have surplus money in your business bank account, using the services of a CRA can be extremely valuable.
Sources:
https://www.nerdwallet.com/article/small-business/business-credit-score-basics
https://www.bankrate.com/finance/credit-cards/building-better-business-credit-score/
https://www.gov.uk/tell-hmrc-changed-business-details
https://www.gov.uk/business-finance-support
https://www.creditpassport.com/