Sometimes in business, we need an injection of funding for a short period of time to help overcome a cashflow issue, seasonal fluctuation, pay VAT or tax, support the purchase of equipment or assist the business to grow. The need is only short-term and can be easily repaid within a short period which is where a short-term loan is a good option. We have explored below some of the leading providers who specialise in providing specific short-term loan products, other providers may also offer loans on short terms.
Companies are ranked in no particular order.
1. CMF Business Finance
Offers short-term cash flow loans
Suitable for tax, VAT and more
Fast turnaround
Easy to set up
Less costly form of funding for businesses
Terms up to 1 year
Structured borrowing that allows you to plan
Deductible interest charges
Quotes available online or over the phone
Call them on 01928 739712
Website CMF Business Finance short-term loan
Read the full CMF Business Finance review
2. Cubefunder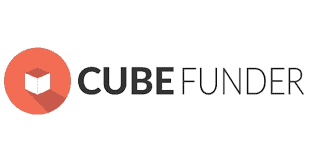 Specialises in short-term business loans
Typically, terms are from 3 to 12 months
Loans from £5,000 to £100,000
Flexible repayment terms to match your business cash flow
Can be used for any purpose
Apply online in less than 2 minutes
A dedicated team will contact you to understand your business better
Will consider many businesses turned down by others
Supports businesses that have been trading for over 3 months
Contact them on 0203 137 2417
Website Cubefunder short-term loan
Read the full Cubefunder review
3. Fleximize

Offers Flexiloan Lite short-term loans
Suitable for businesses that have been trading for over 6 months
Loans from £5,000 to £500,000
Terms of 3 to 12 months
Rates of 1.9-3.9% per month
Choice of secured and unsecured loans
Provides decisions in 24 hours
Offers top-ups and repayment holidays
Suitable for a variety of funding reasons
Apply online or call 0207 100 0110
Website Fleximize short-term loan
Read the full Fleximize review
4. iwoca

Offers a short-term Flexi-Loan
Simple application
Quick decision within 1 working day
Loans from £1,000 to £200,000
Terms of 12 months
No early repayment fees
Dedicated account manager
Suitable for a wide range of purposes
Highly rated on Trustpilot
Apply online
Website iwoca short-term loan
Read the full iwoca review
5. Rangewell

Offers short-term finance solutions
Loans from £5,000 to £25,000
Funding above £25,000 can be arranged
Terms up to 12 months
Options of unsecured or secured borrowing
Rates from 4.9%
Simple and fast to be arranged
Funding can be received within days
Suitable for those with adverse credit
Apply online or call 0204 525 5312
Website Rangewell short-term loan
How does a short-term loan work?
A short-term loan works very much like other loans but has much shorter repayment terms. A short-term loan is typically for periods up to 12 months and has fixed repayments although some lenders may offer more flexible repayment terms. Like many other loans, a short-term loan can be an unsecured or secured loan that requires you to undergo a credit assessment to work out how much you are eligible to borrow. The application process and decision making tend to be fairly quick, especially for unsecured loans.
How much can I borrow?
The amount you can borrow on a short-term will vary depending on the lender but typically lenders offer from £5,000 up to £500,000, however, the maximum amount you can borrow will be determined by your financial status which will be assessed by the lender upon application.
How much will a short-term loan cost?
The cost of a short-term loan varies depending on the lender, the amount borrowed and the terms of the loan. Those quoting their loan rates for short-term loans are in the range of 1-4.9% per month.
How long can I borrow money for?
A short-term loan is typically for a period of up to 12 months but some lenders may offer slightly longer periods and the minimum term can vary. Often short-term loans don't have early repayment fees as the nature of the loan is to allow you to repay the loan as quickly as possible and therefore they don't tend to penalise you for repaying early, however, you should check the loan terms before taking out the loan to see if this applies.
How to apply for a short-term loan?
Most short-term loan lenders allow you to apply quickly and easily online and provide a backup or follow up service over the phone. The application process for most lenders is fast with decisions being made quickly and funds being released soon after.