CMF Business Finance is a broker offering asset finance and business finance for a variety of functions, including startups, business development, business mortgages, and bridging finance. CMF is based in Cheshire and has a 20-year history. Through their underwriters, businesses can reportedly access quick decisions, competitive rates, and borrow from the best lenders in the UK.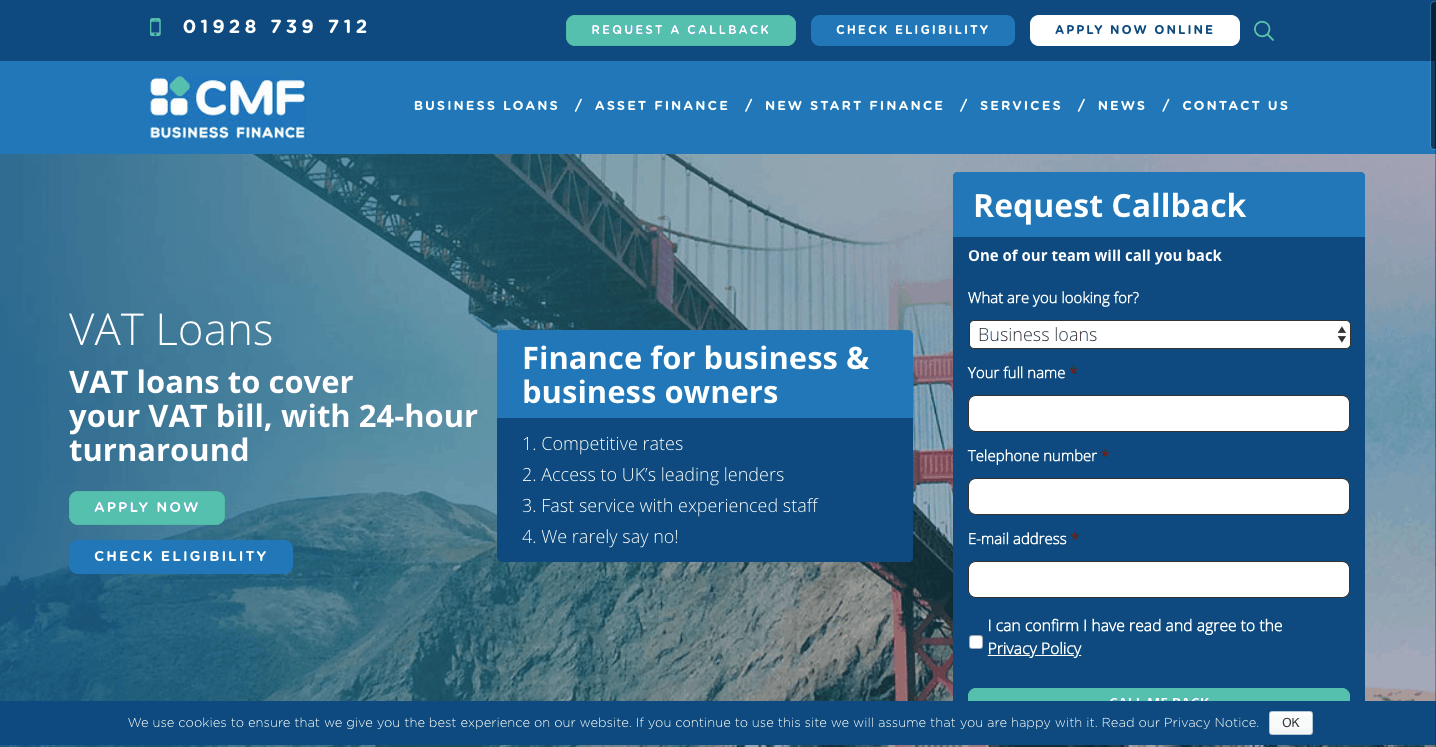 CMF Business Finance Loans & Funding
Business Loans
CMF is a broker and can provide access to a variety of business loans for different purposes, including new equipment, paying VAT or tax bills, property development, and much more. They offer loans of £1,000 to £500,000 with repayment terms from 6 to 60 months. Finance is available to doctors surgeries and clinics, shops, restaurants and office-based businesses. Loans are available to new startups as well as more established businesses.
Asset Finance
Finance is available from £1,000 to over £1,000,000 for both new and used assets, including vehicles, machinery, equipment. Both leasing and hire purchase deals are available, with flexible and manageable repayments.
CMF Business Finance Reviews and Ratings
There are a few reviews on Google, all very positive. Customers are impressed with CMF's efficiency, professionalism, and knowledge of the lending market,
Trustpilot, Reviews.co.uk and Smart Money People have no live reviews.
Trustpilot – no reviews
Google Reviews – 5/5 (based on 3 reviews)
Reviews.co.uk – no reviews
Smart Money People – no reviews

Pros
CMF Business Finance will work for you to find the right finance for your business.
Good range of finance types and purposes to choose from.
Not many reviews, but they are very positive.
Cons
There will be brokers fees.
Repayments and costs can vary depending on what finance types CMF can access.
Website: CMF Business Finance