iwoca is a large online business finance company that claims to offer faster finance than traditional banks with no paperwork. Based in London and Frankfurt with a team of 300, iwoca focuses on short term agreements up to 12 months and long term loans of several years. £1,000 to £750,000 is available to British small businesses trying to improve their working capital or invest in their business.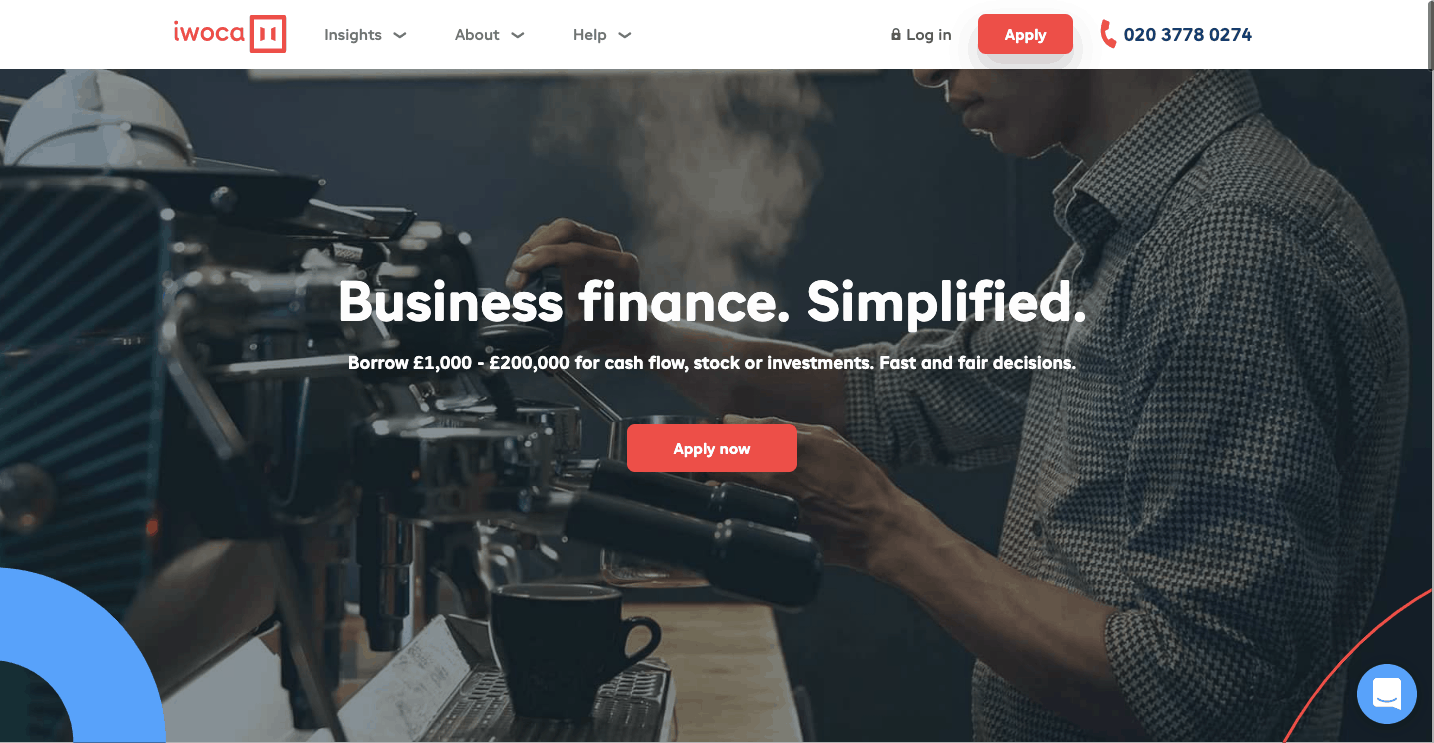 iwoca Business Loans & Finance
Business Finance
Your business can raise £1,000 to £750,000 with rates starting at 2% per month to improve cash flow, invest in growth, or buy stock and equipment. Repayments are due monthly and can be repaid over as lower term as 1 day to 5 years.
Everything is done online and your business will receive a decision within 24 hours.
iwoca Reviews and Ratings
iwoca has over 4000 reviews on Trustpilot – 90% are 'Excellent'. Reviews on Google and Smart Money People are also very positive and current customers are happy with the fast, friendly service. There are a few critics commenting on a problem with junk mail, emails, and phone calls from iwoca and other business finance companies.
In March 2020, iwoca launched a new OpenLending platform for banks and fintech businesses to offer iwoca's lending products through their own online platforms. This was funded by a £10 million grant from RBS.
Trustpilot – 4.7/5 (based on 4,719 reviews)
Google Reviews – 4.4/5 (based on 179 reviews)
Reviews.co.uk – no reviews
Smart Money People – 4.63/5 (based on 8 reviews)

Pros
Short and long term finance is available for lots of different business purposes.
Excellent reviews across three review sites – customers are clearly pleased.
Cons
Fixed monthly repayments could lack flexibility for some businesses.
Some customers say iwoca spam them with calls and emails.
Website: iwoca Business Finance