If you're looking for to learn more about commercial loans for your business, you're in the right place. Deciding you need a finance loan can be the easy part, but finding one that's suitable and viable is a bit more challenging.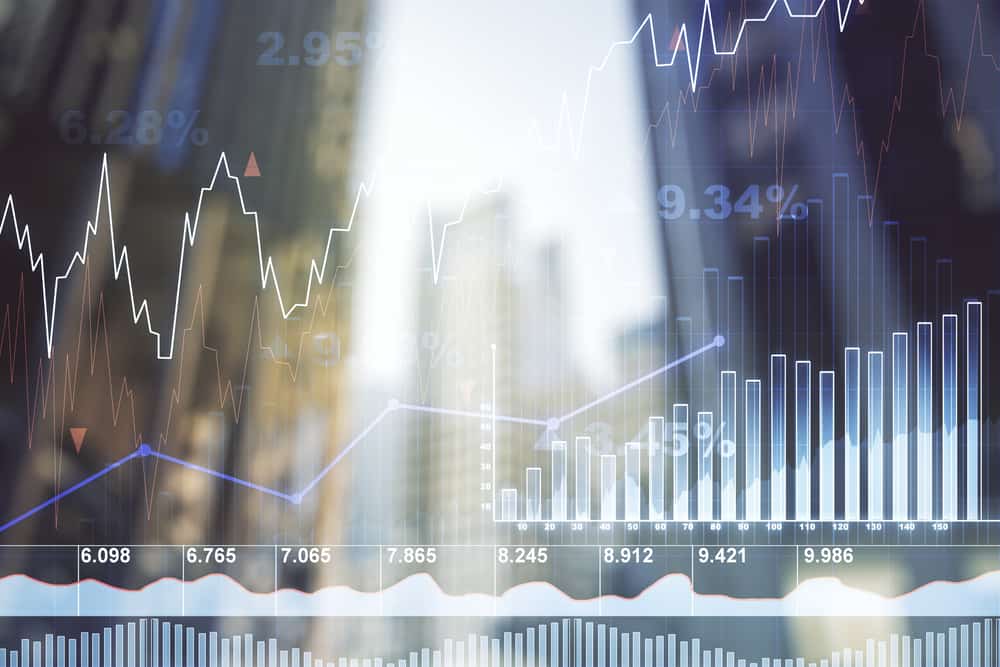 In this article, we take a look at what business loans are and how you can land one to fund your business.
What Are Commercial Loans?
Commercial loans are popular for businesses of all sizes, but they are particularly useful for companies that lack access to the bond and equity market for financing.
If a business is small and lacks financing options, this type of business funding offers a way to structure investment opportunities without expensive upfront costs. This form of commercial finance is helpful for large capital investments.
If a business qualifies for commercial finance products, a loan agreement between the business and the commercial finance company is set up.
A commercial finance company could be a bank or a credit lending institution. These commercial finance arrangements are designed to cover significant capital expenses; they usually require some form of collateral such as property, equipment, or guarantees.
How Do Commercial Loans Work?
If you are a business that requires funds for a project, new premises, or expenses, you might require a business loan; that said, business loans are also available to individuals for commercial reasons, such as house building or renovating buy-to-rent properties. A business loan is a financial arrangement between business interests and financial institutions; the loan is determined by risk assessment.
There are many types of business loans available, but they all have some commonality. The majority of business loans assess the applicant's creditworthiness and offers a fixed repayment plan for those who qualify. In some cases, the applicant will have to put up certain funds as collateral or provide a personal guarantor who can repay the loan amount if the business has issues.
Types of Commercial Finance Options
When it comes to commercial finance loans, there are plenty to choose from. You can find commercial finance loans for real estate, lines of credit, equipment financing, and bridging loans.
These commercial finance options can be grouped into three broad categories: short, medium, and long-term commercial finance agreements.
Short-term
Short-term commercial finance is available for businesses that need to replace a piece of equipment essential for business operations, fulfil an unexpectedly large order, or cover employee wages due to unforeseen circumstances.
A short-term commercial finance agreement can be taken out to provide funds upfront along with a fixed repayment plan that suits the nature of the business.
Medium-term
After you have passed the ropey startup phase of your business, it's time to grow the company, discover new markets, and increase your revenue potential. One of the best ways to achieve this is through a medium-term commercial finance agreement.
Large sums are offered in loan agreements (sometimes up to £5,000,000) to help grow the business, and repayment plans are set up that offer generous repayment options.
Long-term
Long-term financing options take the form of debt and equity to raise the capital needed to grow the business. Debt refers to the process of taking out a commercial finance agreement, and equity is the process of selling stocks to raise cash.
How Can I Get a Commercial Loan?
To qualify for a commercial finance agreement, you need to have a registered company and a business bank account. In many cases, the business finance provider will also require some form of security; this could be a down payment, the guarantee of assets, or a personal guarantee of some kind.
If you qualify for business loans, the provider will offer a loan repayment plan that is short, medium, or long-term.
Who Can Apply for Commercial Finance?
To apply for business loans, you first need to qualify for them. These business loans are granted to businesses entities that meet the minimum requirements for revenue and assets.
The turnover requirements for a business loan differs from lender to lender, but you will need a steady turnover and reliable accounts.
How to Choose the Right Type of Commercial Finance for Your Business
If you're thinking about business loans for your company, then you must need some additional investment to take the enterprise forward in some way, such as asset finance; this is the first thing you need to look at when evaluating your loans.
What funds do you need to borrow, and what is the purpose of the loan? Answering these questions can help you find the right loan and avoid extra costs.
The next stage is to find an asset finance lender with the best interest rates and development finance opportunities that suit the goals of your business.
When it comes to development finance and asset finance, some providers are more realistic than others, so research the market and keep your options open. Also, try to find specialist lenders and compare commercial finance products for better deals.
What Can You Use a Commercial Loan for?
A business loan can be used for almost any purpose within a commercial enterprise; some companies need them to purchase new premises for their business while others require machines and infrastructure. Some firms use loans to buy stock, while others use them to cover ongoing running costs. If you're a startup, you can use specialist lenders to fund the business.
The Pros and Cons of Commercial Loans
A commercial finance option might seem like the best idea to take your business forward; it provides you with a fast injection of cash and allows you to set up a repayment plan with a realistic timescale.
These agreements also allow you to keep control of your business instead of giving it away in the form of equity. However, it is not all rosy; there are some downsides to taking out unsecured loans.
Pros:
There are many advantages to working with finance providers to grow your business; for a start, a finance option provides a much-needed cash boost to your business that helps to steady the revenue streams. Furthermore, a loan from a finance provider is safer than raising capital by selling equity shares in your business; it means that you maintain control of the company even if loans are pricey.
Cons:
Although it's a good idea to compare commercial finance products and find the best finance providers for your business, you might still have to fill in a lot of paperwork.
Even the most liberal unsecured loan providers require extensive paperwork. Also, unlike a personal loan, you will need a plan for how you will use the money and set up a more rigid repayment schedule.
How Much Down Payment Is Required for a Commercial Loan?
Lenders differ when it comes to loan agreements; some require a down payment or a security deposit, while others don't ask for anything at all; it all depends on the type of loan and the type of lenders.
For example, if you require a small loan to buy some inventory you might not need anything at all, but a lender might ask for 10%-40% if you need a loan to purchase some real estate.
How Soon Do You Have to Pay Back a Commercial Loan?
Every lender and type of loan differs, some of them are more flexible than others, and it largely depends on the agreement you make with your provider. Initially, you will be asked if you want a short, medium, or long-term loan agreement, which will influence the interest rate and the repayment period. Work with your lender to devise a payback agreement that is suitable and realistic.
Commercial Loan Interest Rates and Fees
The interest rates and fees for commercial mortgages and loans are not standard for all businesses; lenders understand that each business is different and operates subjectively; therefore, a one-size-fits-all approach is unrealistic.
However, lenders mainly operate on the basis of risk, so the more information you can provide, the better your chances of securing a reduced rate. Fixed and variable rates are also an option from lenders.
Can I Get Commercial Finance If I Have Bad Credit?
Whether you have bad business credit or bad personal credit, there are still ways you can secure a commercial finance agreement.
The first thing to do is obtain copies of your credit statements for both business and personal finance and look at ways to improve your credit scores.
Lenders exist for companies and individuals with poor credit scores, so research your options, and you're sure to find a good fit.
Factors to Consider Before Applying for Commercial Finance
Applying for commercial finance is not as straightforward as applying for personal finance; there is often more money involved, and lenders are stricter about collateral and repayment plans.
Make sure you are fully prepared to take on this responsibility with a firm idea of how the money is to be used as well as a robust business plan to reduce risk and to convince providers of the viability of your business.
Who Are the Most Common Business Finance Providers?
The most common provider of business and commercial finance is a bank; these are used primarily for business loans of all sizes. While a bank might be the easiest and most straightforward way to obtain a business finance agreement, it is not the only one.
You can also obtain commercial cash from public deposits and financial institutions that offer leasing agreements. Find out more at Business Financing.
Final Thoughts
Whether your business is in a startup phase or it's already established, you could benefit from a financing option. Business loans are commercial agreements between companies and financial institutions to lend funds in the short or long term for a range of business reasons. Some businesses require startup funding or infrastructure funding, while others need to cover running costs.
If you are interested in obtaining commercial mortgages or loans for your business, the best place to start is with a comparison website such as Business Finance. Business Finance offers a useful comparison tool that helps you quickly research the market in your initial research phase. It's important to obtain business finance with the best rates and repayment plan, so always research the market carefully.
FAQs
Are commercial loans regulated?
While the Financial Conduct Authority (FCA) regulates most personal finance, the same is not true of commercial loans and finance options. Most business loans and finance are still unregulated in the UK. Therefore you need to exercise an additional degree of caution.
Of course many lenders, such as high-street banks, lend to both businesses and individuals and so fall under FCA regulation.
What is a personal guarantee?
A personal guarantee refers to a third-party promise to repay the loan amount if there are any issues with the primary applicant.
A personal guarantee can come from a person or an organisation. While not every commercial lender requires one, some will not lend any funds unless one is in place.
Most often this will be secured against your house.
Will I need a business account to apply for business finance?
Almost certainly. While a few lenders may lend to sole traders, who don't need to use a business bank account, the vast majority of will want you to have an account just for your business.
If you're unsure where to get one, have a look at our list of the over 40 of the best business accounts in the UK.
What happens if I can't pay back my business funding?
If you fail to make loan repayments or you simply can't return the funds, the loan company has a series of stages that you will encounter.
In the first place, you will incur late payment fees and interest payments; administration costs might also be charged.
Then, if you miss between three and six payments, you will default on the business loan, and the lender will pass it to a debt collection agency.
They may also seek a County court judgments (CCJ) against your business which will make it more almost impossible to borrow again in the future.