When it comes to buying any type of property, a mortgage is the most suitable option for most people, whether the property is residential or commercial.
However, if you've never taken out a commercial mortgage before, then it's useful to understand what these are, the types available, and how you can go about getting one.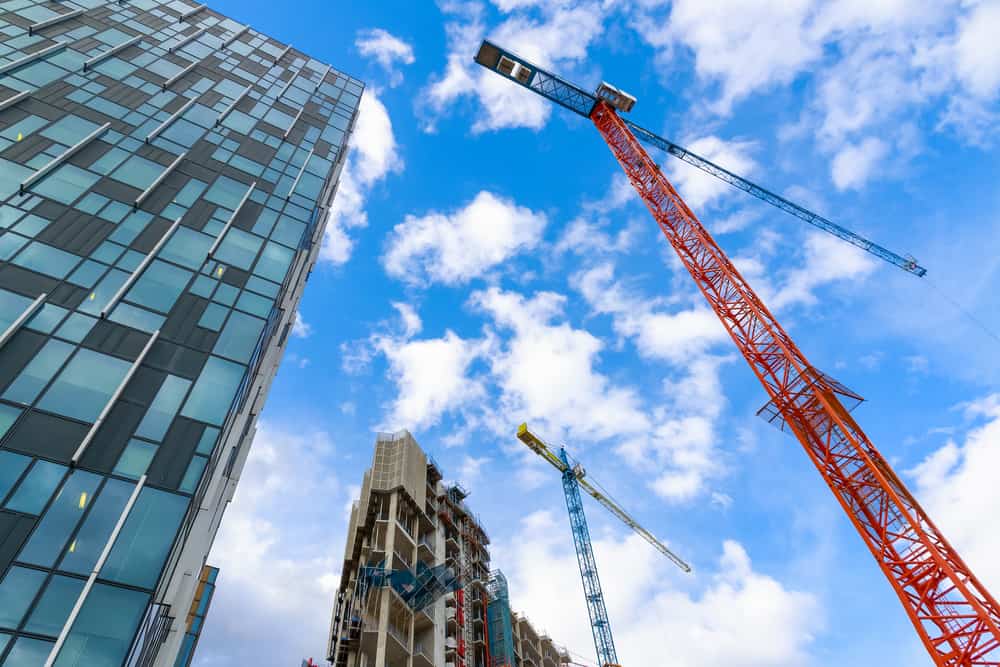 A mortgage like this one can provide the funds required to secure your desired property. In this article, you'll get a better understanding of what mortgage is best for you and for your commercial needs.
What Are Commercial Mortgages?
A commercial mortgage is a type of loan that you take out for your business. This allows you to borrow over £25,000 and it can be used for a number of things.
These include:
Buying property – A helpful step on the property ladder to help expand your business.
Investment finance – Funds that can help you invest in various projects.
Property development – A lot of commercial mortgages are used to develop new properties.
Refurbishing business premises – If you already own the property, it can provide funds to help refurbish.
Types of commercial mortgages
There are plenty of different mortgages available when it comes to investing in property or for commercial purposes. Here are some of the commercial loans you'll likely come across.
Purchasing premises for own use
This type of mortgage is the most common and is used for taking out a loan in order to purchase a property that you will be using for yourself in order to run a business.
It could be a first-time purchase you're making or you could be remortgaging. Remortgaging might be done when you need to find a cheaper interest rate or you're coming to the end of that particular agreement.
You can also use a remortgaging process to help release some of the equity you've got invested.
Commercial investment mortgage
The second type of investment for commercial mortgages is for investors in particular. As a business, you may want to purchase property commercially to rent out and make a profit. If the property is a residential property then a buy-to-let commercial mortgage would be required.
There are also investments for semi-commercial and mixed-used properties.
With a commercial investment mortgage, a clear business plan is required as well, proving that you'll be able to achieve the right rental to pay back the mortgage repayments compared to the expenses you'll incur from the property.
For a commercial investment mortgage, there are no fixed interest rates. Every lender will assess your application and then fix an interest rate that relates to the level of risk.
Property development
Some will use this type of mortgage for property development. Lenders will typically give loans to those who have the knowledge and experience of property development but there are those that consider newcomers too.
How Can I Get a Commercial Mortgage?
In order to acquire a commercial mortgage, you'll need to pass the lender's eligibility checks and this can vary from one lender to another.
Anyone can get a commercial mortgage, so long as they tick the boxes that are requested by the lenders. With hundreds of lenders on the market, there are likely to be multiple lenders suitable for you.
Regardless of the commercial mortgage, you opt for, there are certain documents and basic information you'll need to provide.
Any assets, liability expenditures, and income are usually required by the lender to understand the person or persons' current cash flow and net worth. Around 3-6 months' worth of personal bank statements will be required.
Business mortgage application process and lending criteria
To qualify for a commercial mortgage, you'll want to meet the lending criteria. A good understanding of how the mortgage application process works will ensure you have a more smooth and seamless experience.
Here's a quick step-by-step guide on the application process:
Talk through your requirements with commercial mortgage experts.
The relevant lenders will be found and then you'll receive a quote for the mortgage in question that outlines everything from the borrowing terms to the documents required for submission.
Complete the forms and these will be submitted to the lender, alongside a report on the project itself.
If the lender is satisfied, they may then want to meet you. The lending manager will then take the application to get the relevant credit checks where is where the underwriters will sign off the application too.
After approval, the lender will issue the form offer to you.
A surveyor is instructed to compile a valuation document on the property itself.
Your solicitor will carry out all legal work to ensure you're fully aware of the terms and conditions of the loan. This is then signed off and returned.
The funds are then released.
How Do Commercial Mortgages Work?
These mortgages work just like any other mortgage terms in that you'll either make repayments on your mortgage through an interest-only agreement or a typical mortgage where you're chipping away at the capital bit by bit.
There are different requirements for each commercial mortgage lender you'll come across and so long as you match the eligibility criteria and you make the repayments on time as required, you shouldn't encounter any issues.
Commercial Mortgages for Small and Start-Up Businesses
Funding for small businesses should be easy enough, so long as you have desired length of trading and statements that appease your lenders. However, for start-ups, acquiring a commercial mortgage can be tricky.
Start-ups could benefit from applying for an unsecured business loan, but there's a lot of information that you'll need to provide for this. 
Secured business loans are the other option where a small business or start-up doesn't meet any of the criteria for the options above. These require you to put your personal assets or property as security for the lender should you be unable to pay back the loan.
Do I Qualify for a Commercial Mortgage?
That depends on a whole host of factors. You won't know for sure until you speak to a commercial mortgage lender and/or broker.
What Are the Costs of a Commercial Mortgage?
The costs of a commercial mortgage will depend on the lender. Each one has its own interest rates, borrowing amount and eligibility criteria that you'll have to meet. It's good practice to do your research and look at what's available to you.
Typically the costs would be the deposit, the legal fees, and the interest fees required on the repayments each month.
Commercial Mortgage Deposit Requirements
For commercial property, there are certain factors that will influence the amount of deposit you require. This will be down to your profile as a borrower and the lenders you're approaching.
Typically, the commercial mortgage requires a deposit between 25% and 40% depending on the level of risk that the commercial investment has.
Most lenders will offer the owner-occupier mortgages with a 70%-80% loan to value ratio. For commercial investment mortgages, it's often rare to go above the 75% mark.
Commercial Mortgage Pros and Cons
There are pros and cons to commercial mortgages which are worth knowing about before you go applying. It can help to weigh up your options before you go ahead with a mortgage deal.
Pros:
Owning commercial property provides business stability.
You can borrow large amounts if required.
Tax benefits
Cons:
The process can take a while.
A bigger deposit is usually required.
Various fees are payable.
Monthly payments may increase and your capital could decrease.
Can I Get a Business Mortgage If I Have Bad Credit?
Some lenders will accept those with bad credit scores. However, the downside to this is that your opportunities to borrow money will be limited and you may be subjected to higher interest rates as a result.
Moreover, the reasons why you and/or your business have bad credit will be looked into. 
The Benefits of Using a Commercial Mortgage Broker
Approaching a commercial mortgage broker is worthwhile because they'll likely be able to find you a better deal than what you would look for yourself.
They act as the liaison between you and the lender, meaning you can focus on the intentions for the money and of course, whatever business you're running on a daily basis.
What to Consider Before Applying for a Business Mortgage
Before you consider applying for a business mortgage. Make sure you think about the process and the loan you could possibly be taking on financially.
Assess your finances. This is the most important part of applying for a commercial loan. Can you afford to make the repayments?
Finding a property is also important or knowing exactly what you'll be spending the money on. Finding a lender is key because, without the right lender, you may end up overpaying on interest when you could have gotten a fairer deal.
Think about your current cash flow and whether you're able to afford the repayments. This can be helped with a business plan that outlines all your intentions for the project and how you'll make those repayments. Finally, make sure you provide all the relevant credit reports!
How to Choose the Right Commercial Mortgage Lender
There are some great mortgage lenders out there, including many high-street banks. Here are just a few examples and what they offer.
Final Thoughts
Most commercial mortgages are easy to acquire with the right paperwork and project details. Make sure that you do your research and explore the options you have before deciding on any one lender to use.
FAQs
Are commercial mortgages more expensive?
Commercial mortgages are typically more expensive than residential mortgages as they are viewed as being riskier. Most people will do almost anything to keep paying the mortgage on their home. The same is not always true with businesses.
How do commercial mortgages differ from residential mortgages?
Commercial mortgages can allow you to borrow much more than residential mortgages.
The downside, as mentioned above, is that interest rates are typically higher for commercial mortgages than they are for residential ones.
Finally, commercial mortgage lenders will look at business cash flow to make an assessment of how much you can can borrow.
Whereas residential mortgage lenders typically only lend on a multiple of personal income.
Will I need to take out commercial mortgage insurance?
Many commercial mortgages and loans, in general, can be protected. That way, you've got more peace of mind should something go wrong or happen unexpectedly.
And generally speaking it is a good idea to have. Your lender may also make it a requirement of your loan.
How long does the application process take?
Each mortgage application may vary in time. It can depend on what information the lender requires and how quickly you can supply the information. It can typically take anywhere between a week to several months.
Will I be eligible for a business mortgage if I'm self-employed?
Possibly. Many lenders will require you to provide the last two or three years of accounts. This shows your income, expenses, and any business operating costs.