Learn more about the essential concept of revenue in UK accounting. Discover its definition, significance, and impact on financial statements.
What Is Revenue?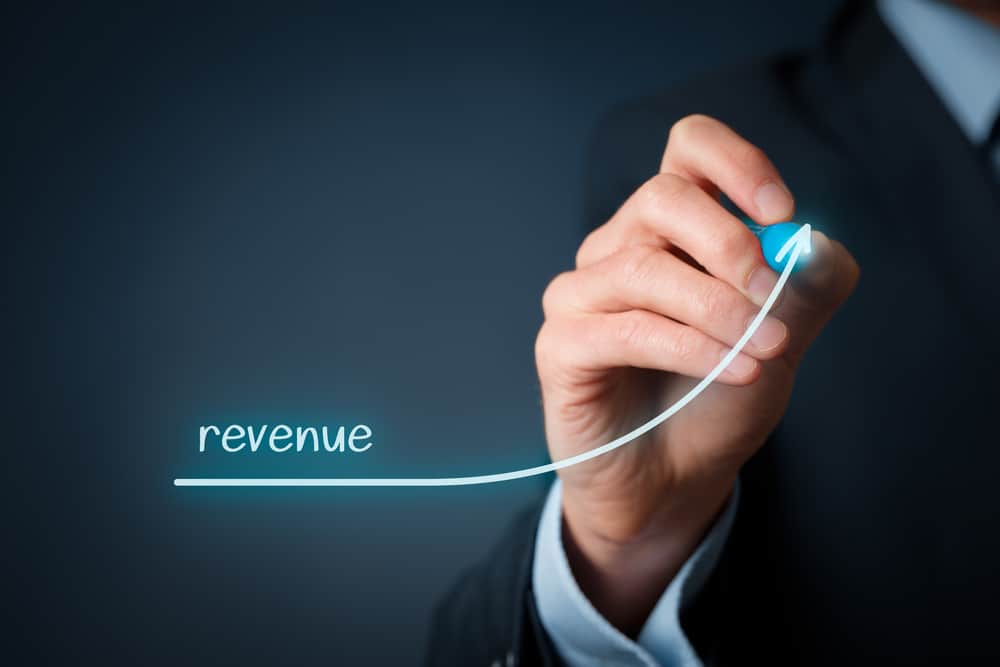 Revenue is the money a company makes from selling its good, products, or services. Simply put, it is the total amount of income generated through regular, normal business operations. You can think of it as the money that comes into your business before any expenses are deducted.
Revenue is often referred to as sales or service revenues and is shown as the first line on an income statement. It's also a key metric for determining and evaluating a company's financial performance. This is because examining revenue generated can help assess how well a company is doing in terms of making money or bringing in an income.
How To Calculate Revenue
Calculating revenue is relatively simple, and can be done by multiplying the average price of your goods or services delivered by the number of units sold.
Revenue = Price of Goods or Services x Units Sold
This formula will give you the total sales figure which represents the amount of money your business has earned.
Types Of Revenue
Operating revenue
Operating revenue is the income generated from a company's day-to-day activities and operations. Also known as operating income, operating revenue includes any money that is earned from selling goods, products, or services.
For example, for a retail company, the revenue generated from the sale of merchandise will be considered its operating revenue.
Non-operating revenue
Non-operating revenue is the income that comes from activities that are outside the regular operations of a business. This can include non-operating revenue sources like investments, rental income, or one-time gains from the sale of assets.
Accrued revenue
Accrued revenue, also known as accrued assets or unbilled revenue, refers to revenue that has been earned but hasn't yet been received. This occurs when goods or services have been provided to a customer, but payment hasn't been received by the end of the accounting period.
Accrued revenue is recorded as a current asset on the balance sheet and is still recognised as revenue in the income statement.
Deferred revenue
Sometimes referred to as unearned revenue or advance payments, this revenue represents a situation where a company receives payment for services or goods that will be delivered in the future. In other words, the revenue is deferred until the company fulfils its obligations.
Unearned revenue represents a liability on the balance sheet because the company still has an obligation to fulfil its side of the transaction. As the services are provided, so this revenue is recognized as revenue in the income statement.
Gross revenue
Gross revenue, gross sales, or gross income refers to the total revenue earned by a company before deducting any expenses. It is the full amount of money earned from a business's services without considering any discounts, returns, or cost of goods sold.
Generally, gross revenue provides an overview of the company's sales performance and the overall scale of its business operations.
Net revenue
Also known as net income or net sales, this is the revenue that remains after deducting various expenses like the cost of goods sold or discounts. Net income represents the revenue that a company actually earns and takes into account any costs associated with generating that revenue.
Net income is a key measure of a company's profitability and reflects the amount available to cover operating expenses, taxes, and net profit.
Final Thoughts
Revenue in accounting refers to the income that is generated by a company through its operations and sales. Revenue is typically a vital measure of a business's financial performance.
Luckily, most business owners who hire an accountant with professional skills and expertise don't have to worry about calculating revenue. Instead, the accountants take care of any financial management for the business and ensure accurate financial reporting.
References
https://www.theforage.com/blog/skills/revenue
https://www.investopedia.com/terms/r/revenue.asp
https://m.economictimes.com/definition/revenue/amp
https://www.accountingtools.com/articles/revenue