1. Hire a Certified or Chartered Accountant
Hiring a qualified accountant is essential for managing your personal and business finances. These accounting experts have had rigorous training and earned recognized certifications.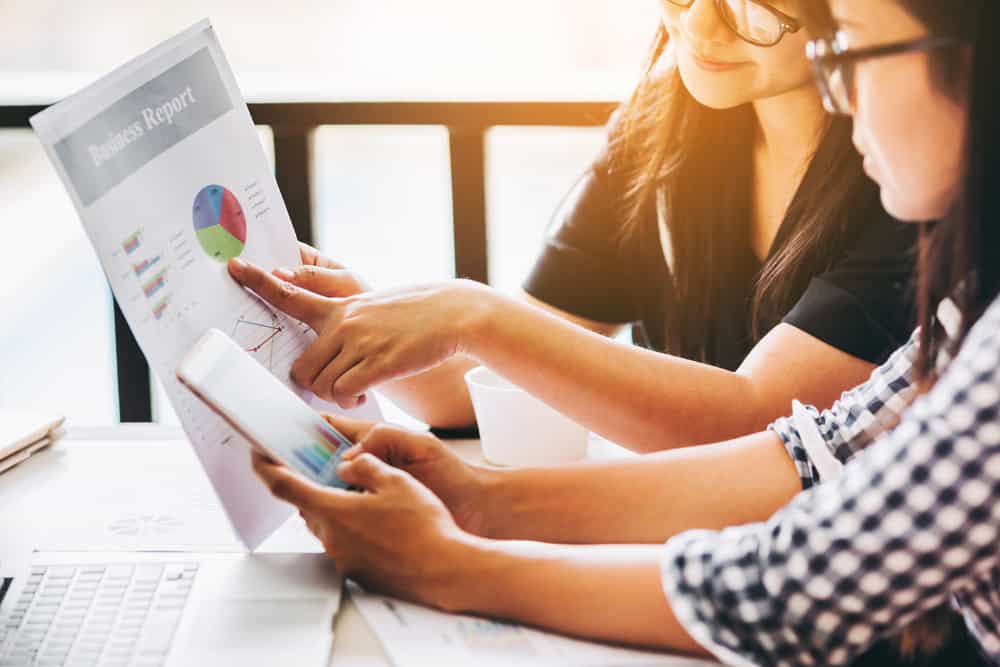 When you choose a chartered or certified accountant, you can be certain that you are working with an expert. The financial world is constantly evolving as technology advances.
The value of a chartered accountant is even greater for running your business. They can assist with financial planning, budgeting, cash flow management, and growth initiatives. Their skills could contribute to your company's financial success and sustainability.
They can help you with maximizing deductions, which will enable you to save money and avoid costly mistakes. It's important to authorize your accountant to help you deal with Her Majesty's Revenue and Customs (HMRC) on your behalf.
Chartered certified accountants keep track of changes in tax legislation, financial regulations, and accounting procedures. They have expertise in financial reporting, taxation, auditing, and more. This knowledge enables them to deliver accurate and dependable advice suited to your needs.
2. Check The Services They Offer
Chartered accountants are qualified to provide a wide range of financial services. When looking for a good accountant, you should properly research the range of services they offer. Make sure that your accountant is customised to your requirements.
Evaluate offered services to understand the skills they have to meet your needs. Perhaps you only need basic accounting services and tax planning for now. This can still change in the future. Your business accountant needs to be prepared for this.
Check if the accounting firm specialises in serving particular sorts of companies or industries. These include a sole trader and a small business. The laws and regulations change for different types of organizations. So, hire an accountant or use an accounting firm that is familiar with the financial nuances of your corporation.
Since 2018, there has been an increase in small accountancy firms and bookkeepers in the UK. There are a lot of firms to choose from, so take your time.
Ensuring tailored services are important for sole traders, small business owners, larger firms and other business owners.
3. What Accounting Software Do They Use?
As a business owner, you want to be sure that the accountant you hire uses dependable and up-to-date accounting software. Accounting software has transformed the accounting process, making it more efficient and accurate.
You can test an accountant's or accounting firm's capacity to perform financial management activities by reviewing the software they use.
Cloud-based accounting software has become relevant in today's age because of how simple and accessible it is. It gives you and your accountant secure access to financial data from any location with an internet connection.
Real-time access allows you and your accountant to collaborate effectively. This ensures that you are both on the same page. One-third of UK accounting enterprises now use cloud accounting software to handle more than 80% of their clients.
Automated systems limit the possibility of human mistakes and consistently document financial data. This level of accuracy is critical for making sound business decisions. Consider whether the software has capabilities like invoicing, cost tracking, and payroll administration. The program should also be simple to use so that you understand what the accountant is doing.
Make sure that the accounting software is compatible with other software and systems used by your company. This compatibility allows for the easy integration of financial data.
Software recommendations can be provided by a professional body. For example, ICAEW provides a comprehensive guide.
4. Do They Understand HMRC Regulations?
Having an accountant who understands tax laws is critical for assuring compliance. Tax law is complicated, making it difficult to manage corporation tax successfully. You can gain useful insights and correct tax planning advice by choosing the right accountant.
An accountant who has expertise in tax regulations can help small businesses identify potential deductions. This can reduce your tax bill. They can tell you how to structure transactions and manage your money well, which allows you to take advantage of potential tax breaks.
Furthermore, a professional accountant who is up to speed on the latest HMRC laws can ensure that your tax returns are done correctly and on time. Non-compliance with HMRC laws can result in penalties and legal consequences. The best accountant for you will reduce the chance of errors and potential fines.
Check out this guide on different HMRC tax penalties for tax preparation. When conducting business planning and general financial management, make sure that your prospective accountant is very familiar with these penalties.
5. Make Sure They're Attentive and Accountable
An attentive accountant is detail-oriented and focuses on understanding your financial requirements. They listen to your issues and goals before offering tailored advice. They can spot possible financial risks or possibilities. Attentive professionals provide timely advice to help your company's growth lifecycle. Accountability is also essential.
An accountant should take responsibility for their activities. They must follow professional standards and ethical rules. This guarantees that your financial records are clear and compliant. An accountable accountant also communicates effectively, offering regular updates on the status of their duties.
It is important to have a solid relationship with your accountant. They should act as a trusted business partner, collaborating with you to reach your goals. This collaboration helps if you intend to start your own company or make adjustments to your current business structure.
Having the same accountant who knows your company's complexities might help ensure a seamless transition and consistent financial advice.
6. Pricing Plays A Role
When looking for an accountant, you have to consider the price of their services.
While you should choose a knowledgeable professional, the cost of their services must be compatible with your budget. Accountants' costs might vary based on their degree of expertise and credentials. Accounting technicians, for example, can offer more cost-effective services while remaining professional.
It is best to ask for specifics about the pricing structure. Check if it is based on an hourly rate or a flat fee. Ask about fees connected with extra services to help you assess the accountant's affordability and worth. Some accountancy firms charge according to fee income, so make sure you understand the data on the fee income split.
It is important to find a balance between cost-effectiveness and service quality. Your new accountant has to be able to manage finances and lower tax liability at a justified price.
7. Check If They're A Member Of A Recognized Professional Group
Checks if an accountant is a member of a recognized professional accountancy body. This is important to assess how professional and credible they are.
Membership in organizations such as the Institute of Chartered Accountants in England and Wales (ICAEW) or the Association of Chartered Certified Accountants (ACCA) is important. It shows that the accountant has met high educational, experience, and ethical standards.
Accountants who belong to a professional accounting body have access to ongoing development opportunities. It ensures that they are up to date on the latest industry regulations and practices.
Using an accountant who is a member of a recognised professional organization can provide you with confidence in their ability. It also boosts their reputation, which is useful in business meetings and interacting with other clients.
FAQs
How do you know if an accountant is good?
A good accountant can be identified by their credentials and expertise. Check for positive client testimonials or referrals. They should have strong technical expertise and take a hands-on approach to financial advice.
How do you know if you can trust an accountant?
You can trust an accountant that has qualifications and is part of a professional accounting body. It helps if they offer open and honest communication at all times.
Why should I hire an accountant instead of handling my own finances?
Enlisting the help of accounting firms has many benefits. These include accurate financial records, maximizing tax savings, and freeing up your time. Their knowledge and skills can give useful insights and help in making educated financial decisions.
Conclusion
Consider an accountant's accreditation, software, and price. Attention to client needs and membership in a recognized accounting body is advantageous.
Whether it's for personal or professional requirements, you should definitely consider hiring an accountant. They can give you the knowledge and assistance you need to efficiently manage your personal or corporate money. They also ensure regulatory compliance and make sound financial decisions for your company.
Also see: How To Find A Good Payroll Service  and How To Find A Good Bookkeeper
Sources:
https://www.xero.com/gb/guides/how-to-choose-accountant/
https://www.entrepreneur.com/money-finance/what-to-look-for-when-hiring-an-accountant/219298
https://www.heelanassociates.co.uk/10-key-traits-to-look-for-when-you-hire-an-accountant/
https://www.business.org/finance/accounting/what-to-look-for-in-an-accountant/
https://www.theaccountant-online.com/news/decline-in-newly-qualified-accountants-cause-for-concern-in-uk-accounting-industry/