The free payroll software solutions below will allow you to pay your employees for less.
We've broken them down into 3 categories.
The first are free payroll software solutions recognised by HMRC
The second are HMRC approved companies that offer free software solutions but aren't listed as offering them on the HMRC website.
Finally we list cheap payroll software companies that offer a free trial
Free Payroll Software As Recognised By HMRC
The following software programs are all listed by HMRC as offering free plans or tiers.
However be warned, when we looked at the websites of each company the free option was not always obvious.
HMRC Basic PAYE Tools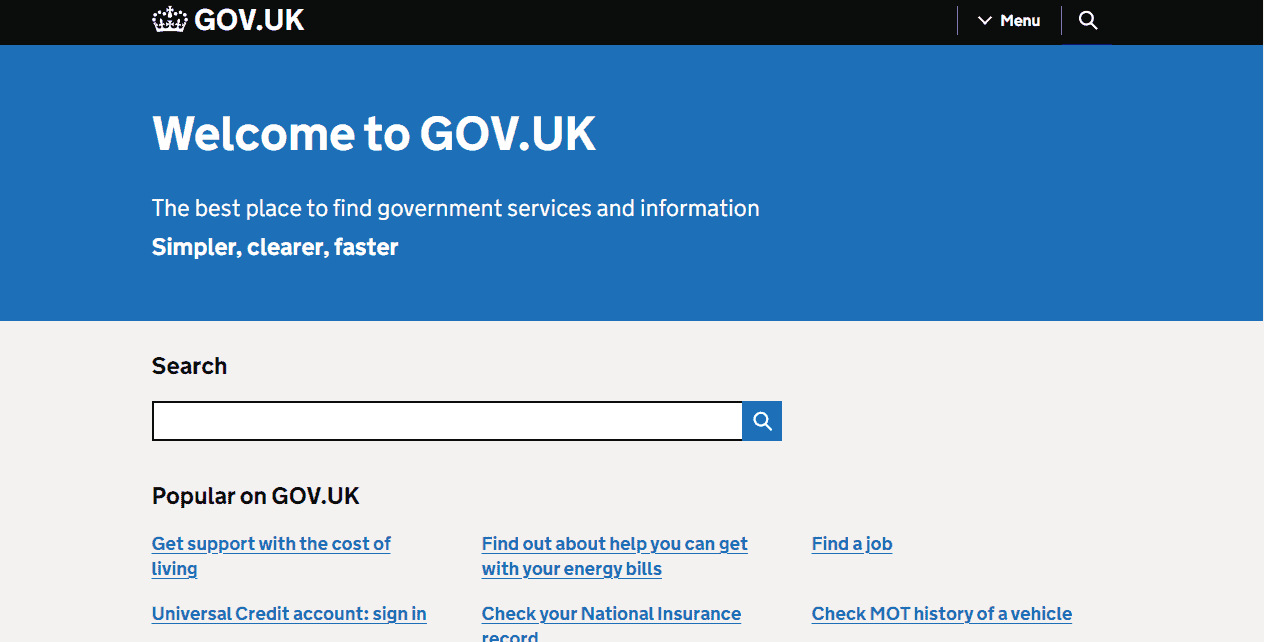 HMRC Basic PAYE Tools Features
Payroll tasks
Working out the tax
National Insurance for your employees
Sending information to HMRC
Check a new employee's National Insurance number (NVR)
Send an Employer Payment Summary (EPS)
Send an Earlier Year Update (EYU) – for the 2019 to 2020 tax year and earlier
1 2 Cloud payroll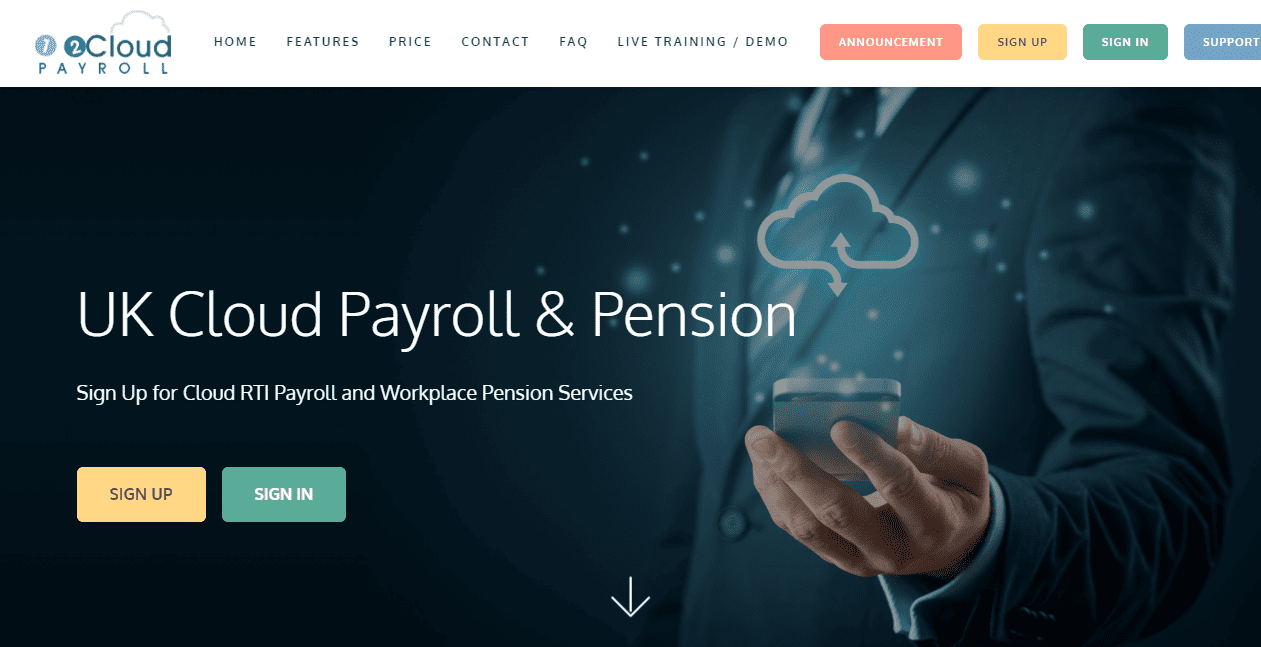 1 2 Cloud payroll Features
Fixed monthly fee / Leavers e-Filed FPS
12Pay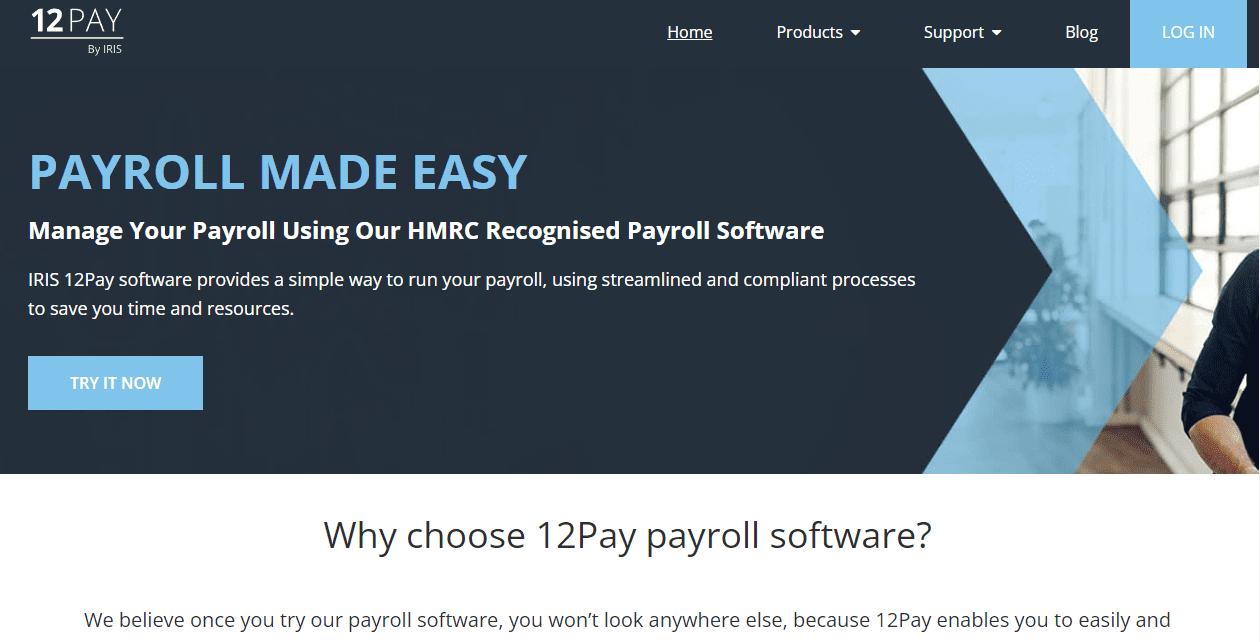 12Pay Features
Recognised by HMRC
Limit to the number of companies that can be managed on one licence
Maximum number of employees per company (Including leavers)
Monthly payrolls, weekly payrolls, 2 weekly payrolls, and 4 weekly payrolls
Print payslips on blank paper
P11, P60 and Pay Statements can be printed en masse
Payroll summary report, list of total payments and deductions this period
Reconciliation report, Net Pay, Department summary, Annual summary
Live submission of RTI by internet to HMRC
1st FREE Payroll & HR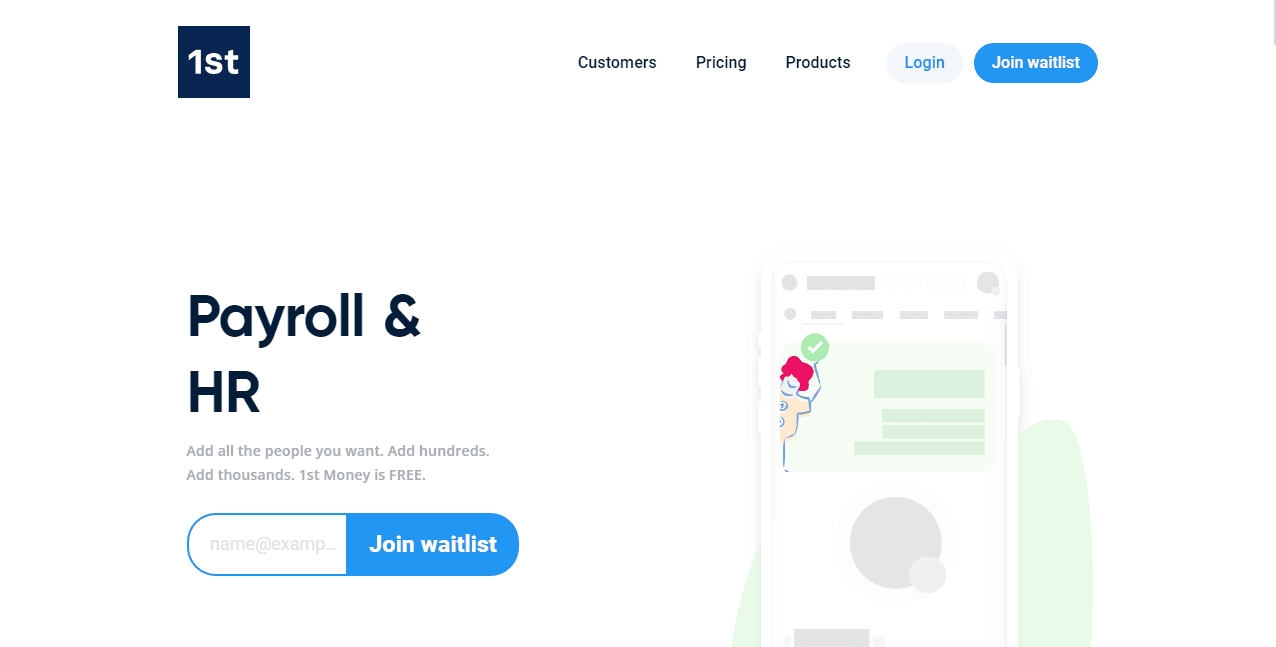 1st FREE Payroll & HR Features
HR, people management, & org charts
Self onboarding & completion tracking
Onboarding docs & sigs
Paid & unpaid time off requests & approval
Salaried & hourly paid employees
Employee time tracking & timesheets
Expense claim requests & approval
Payday expense reimbursement
Doc signature requests & tracking
Paystub PDF emailing & printing
Unlimited P60s, P45s & P11Ds
ANNA Free PayRoll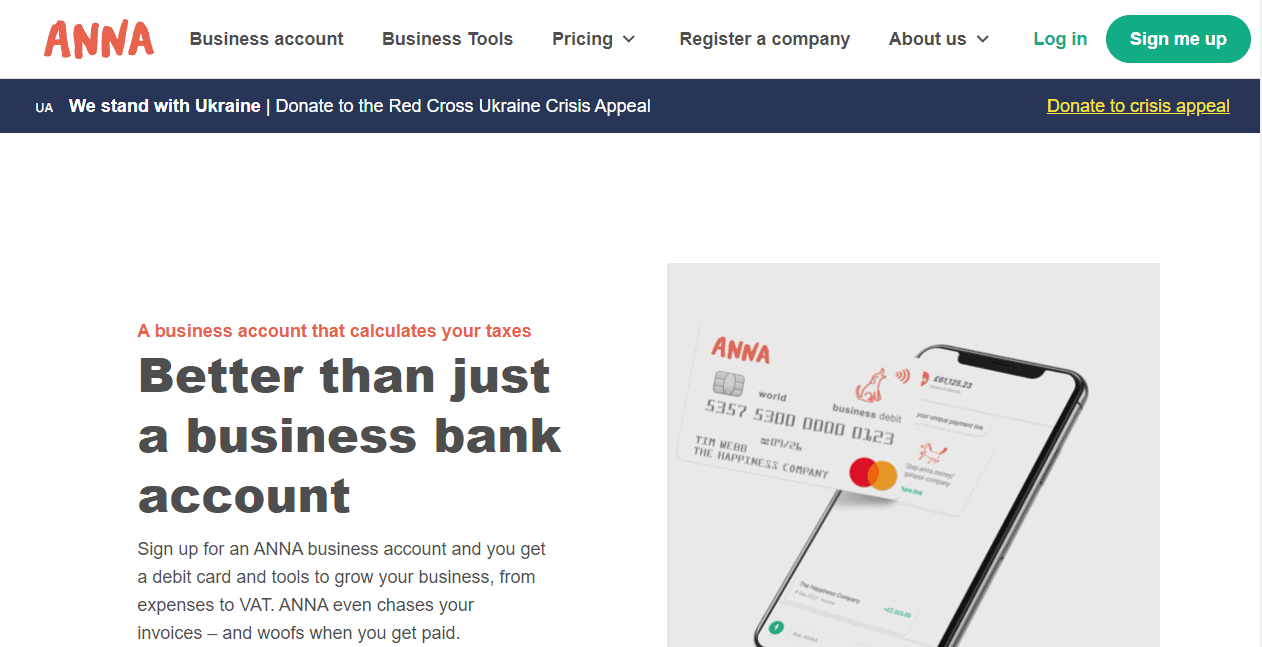 ANNA Free PayRoll Features
Local transfers in and out – 20p per bank transfer
ATM withdrawals – £1 per ATM withdrawal
International payments – £5 per SWIFT payment
Currency conversion fee for transfers – 1%
Personal payment link for accepting payments – Payment link with 1% commission
Additional debit cards – 1 debit card included, £3 per extra card
Pay cash in – Pay cash in with 1% commission
Pots – £1 per pot monthly
Cashback on purchases – 1% on select categories
Capium Payroll (up to 3 employees)
Capium Payroll Features
Note these are some of the features of their paid plans.
Up to 100 clients
Unlimited User Licences
Unlimited E-Sign
Unlimited SMS
Unlimited Storage
MTD and GDPR compliant
*Excludes Capium Hub & Company Secretarial
EnrolPay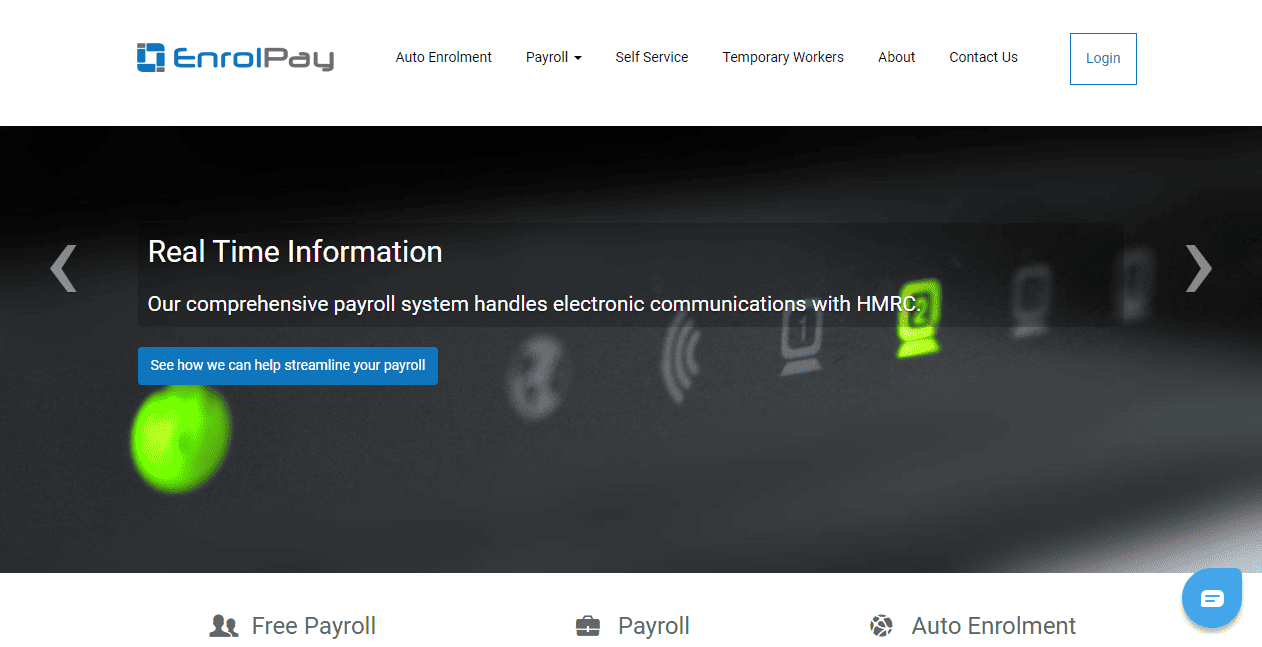 EnrolPay Features
Job Retention Scheme (Coronavirus)
Payslips, P45s, P60s
Real Time Information (RTI) to HMRC
SSP/SMP/SAP etc
Multiple Payment & Deduction Categories
Workplace Pensions
Attachment of Earnings function
Payroll Processing
Pay Run Frequency
Support
Free Payroll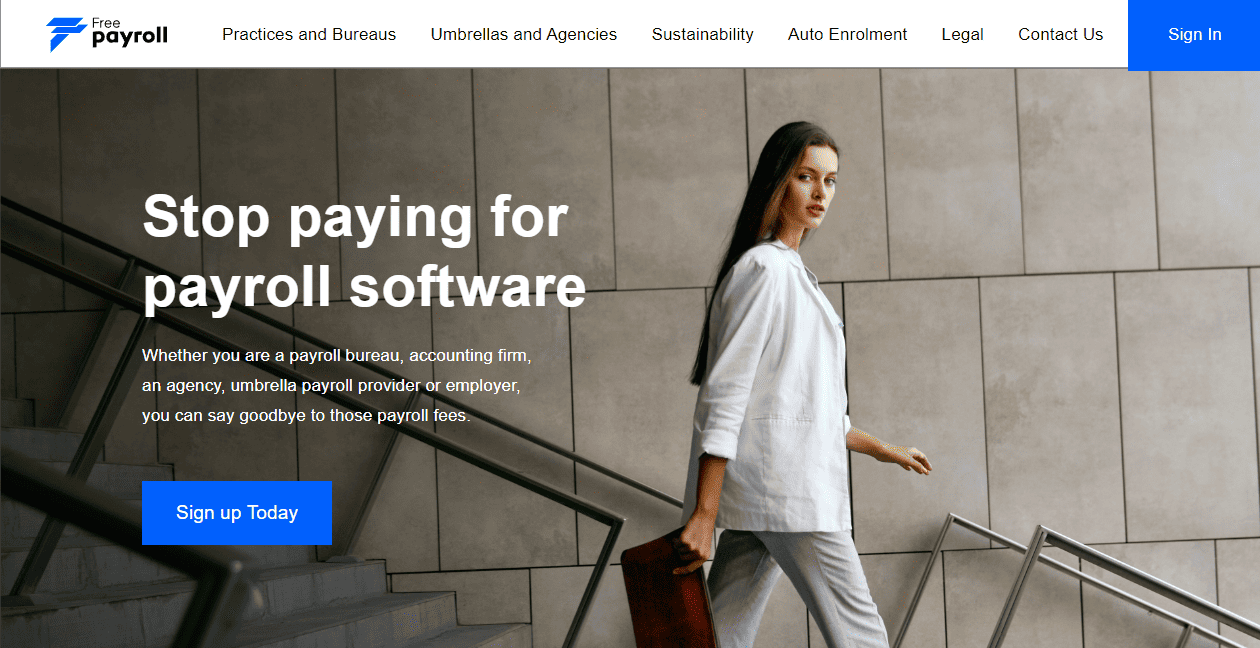 Free Payroll Features
Run Payroll
Submit FPS
Submit EPS
Download P6/P9 & Student Loan notifications
Close Period
Track and complete all Auto Enrolment tasks
Hartigan RTI Payroll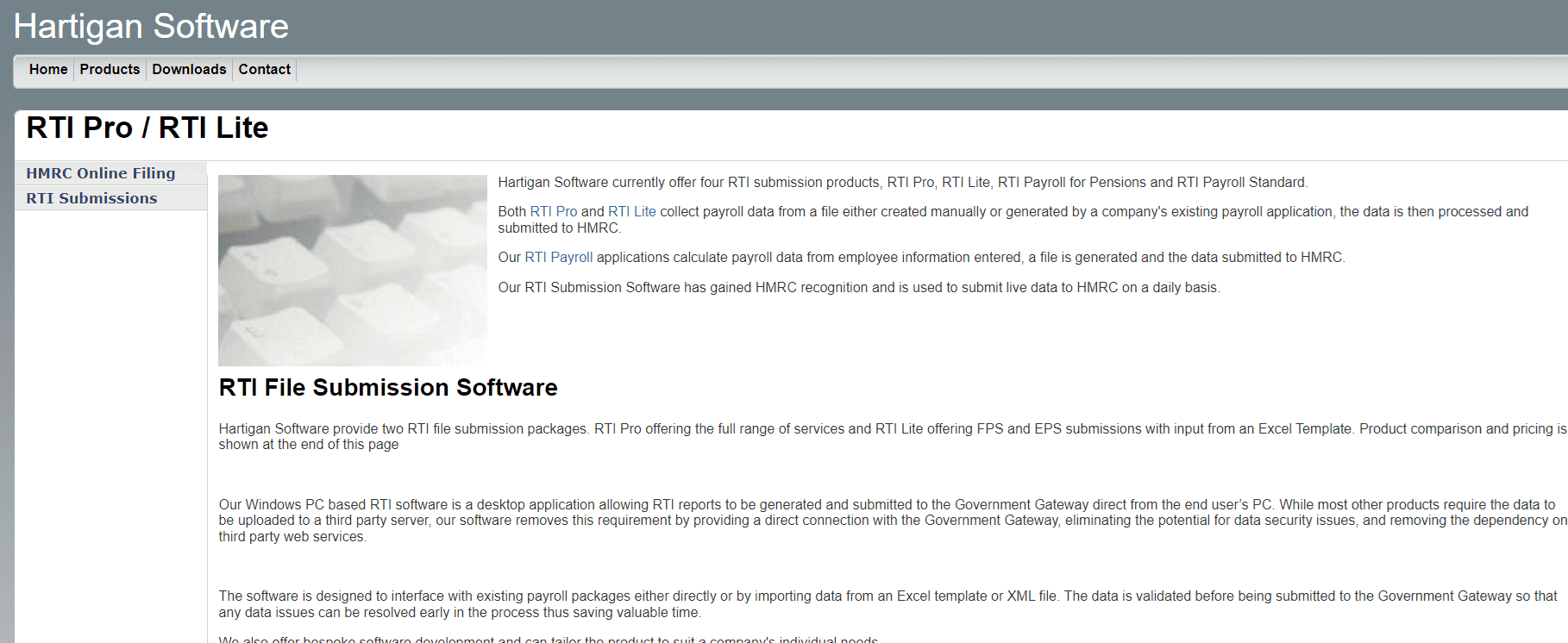 Hartigan RTI Payroll Features
Full Payment Submission (FPS)
Employer Payment Summary (EPS)
Import of RTI data from Microsoft Excel
IRIS Payroll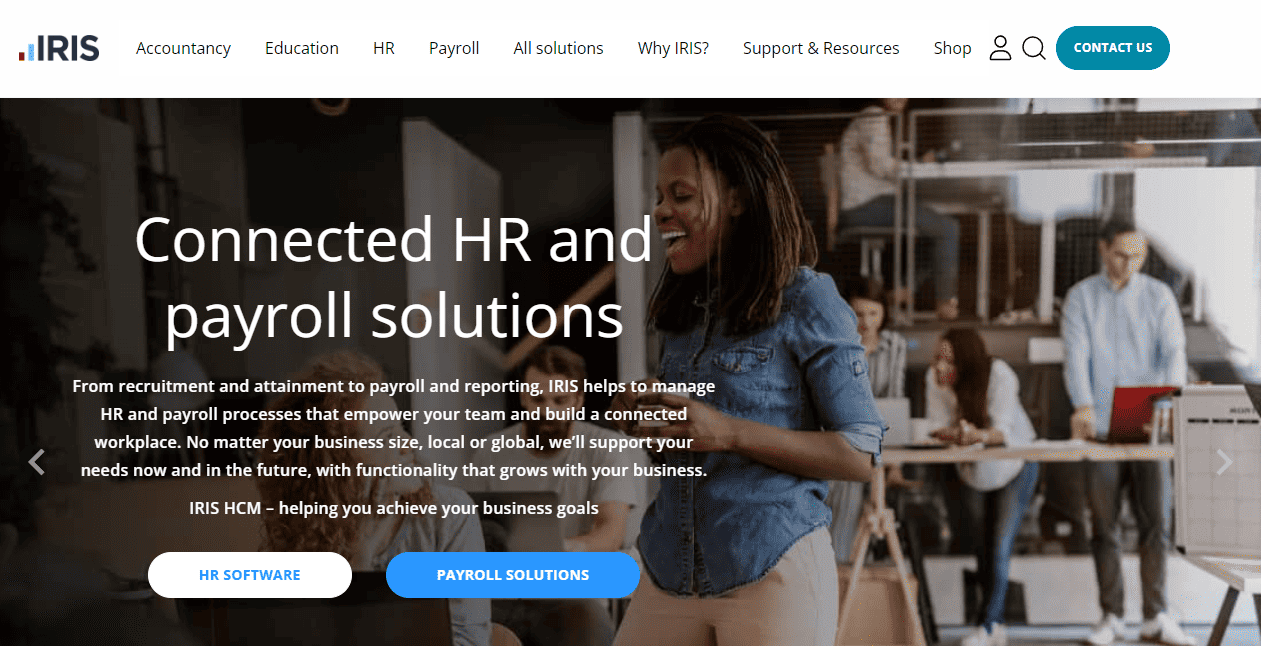 IRIS Payroll Features
Auto Enrolment and Payment Calculations
Processing and Printing
Free Payroll Software Updates
HMRC Recognised
Primo Payroll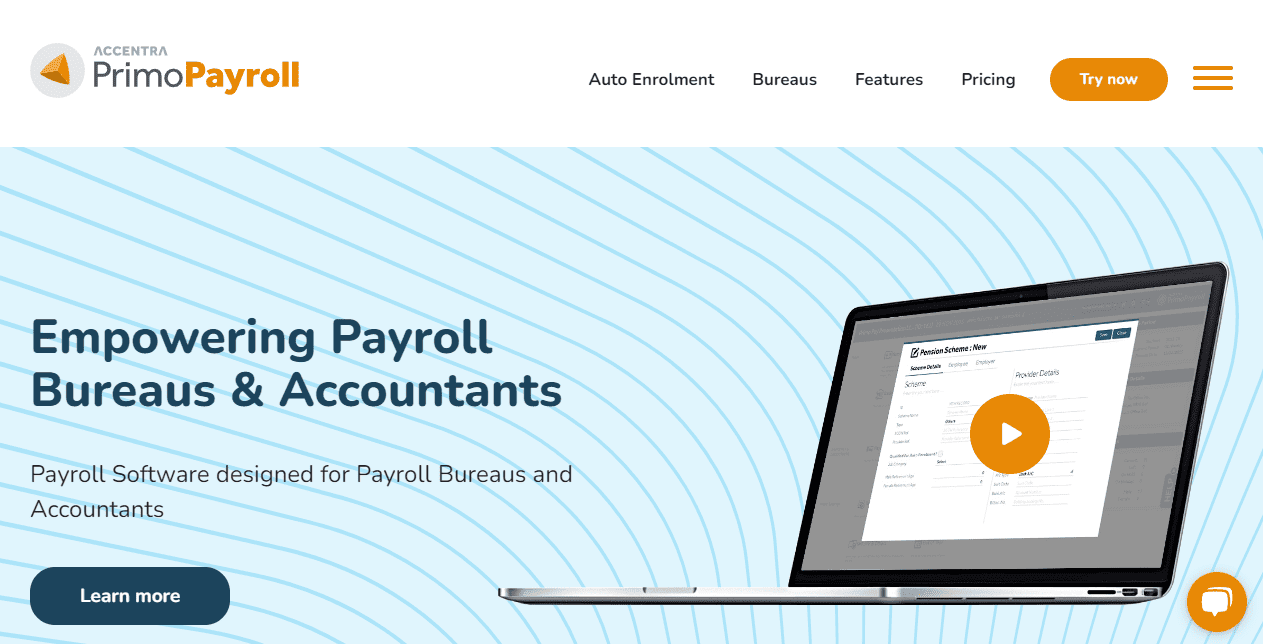 Primo Payroll Features
AUTO ENROLMENT MODULE
SOFTWARE SUPPORT – Email only
RIGHT TO ADVERTISEMENT BY ACCENTRA
Shape Payroll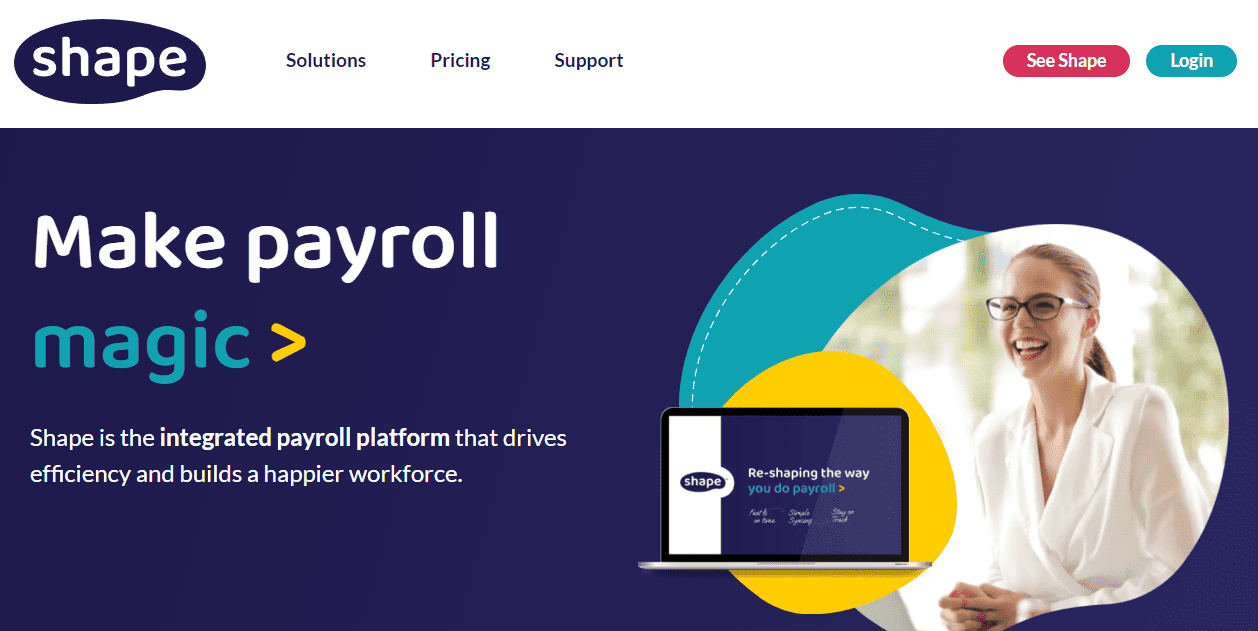 Shape Payroll Features
For small businesses who have a single small payroll
Pay with up to 3 payslips per month
Community support only
ShiftAI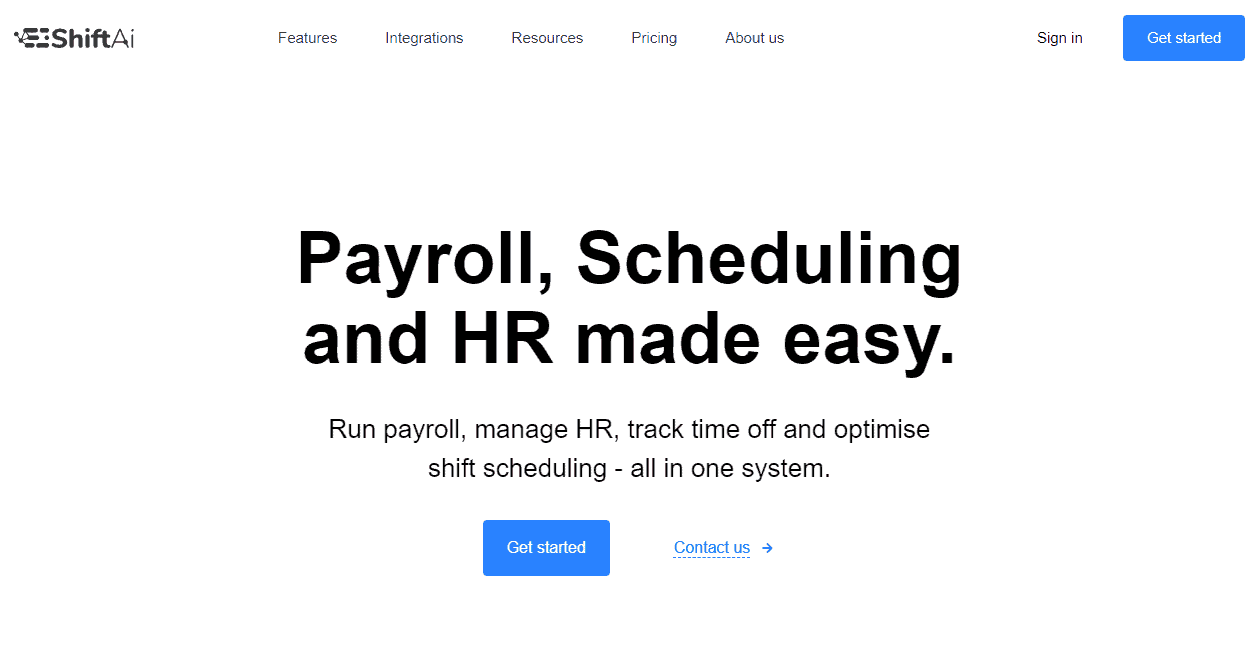 Shift AI Features
£5 per month base fee includes:
FREE for first user and no base fee
RTI payroll submission
Employee directory
Pension contributions
Part-time/full time employees
Payroll periods (month/week)
P45, P60, CSV downloads
Stansoft Payroll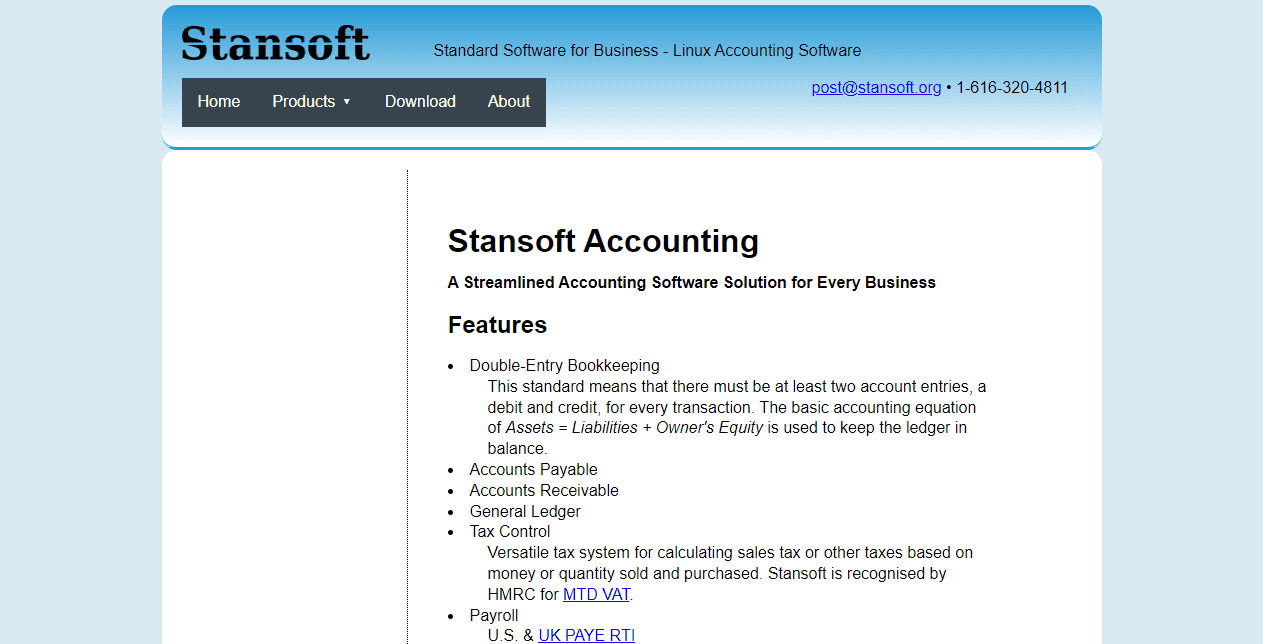 Stansoft Payroll Features
RTI PAYE Payroll HMRC-recognised
FPS
Payslips
Auto Enrolment
Reporting
Student Loan Deductions
PTO
Unlimited employees and companies
Other Free Payroll Software Options
The following companies are listed on the HMRC website as offering payroll software, but are not listed as having a free plan.
However, their websites do list a free plan, so might be worth a look if none of the companies above have the right solution for you.
| Software Name | Company Name | Trustpilot Review Score | Number of Trustpilot Reviews |
| --- | --- | --- | --- |
| Qtac Payroll | Qtac | 4.8 | 121 |
Qtac Payroll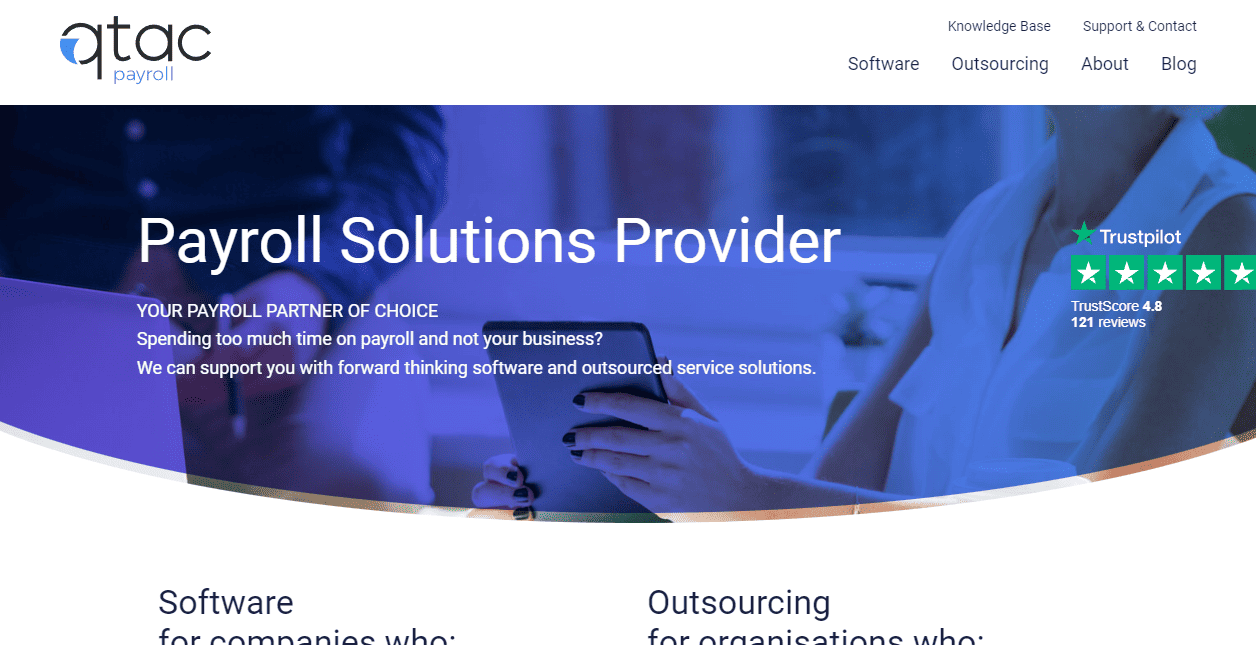 Qtac Payroll Features
Quickly check your P45
Online access 24/7
Completely free to use
Cheap Payroll Software With A Free Trial
The final group of companies offer cheap payroll software with a free trial option.
Therefore, for these companies we've listed how long the free trial lasts, how much the cheapest plan is and their overall Trustpilot review score.
FAQ
Does HMRC offer any free payroll software?
Yes HMRC does offer free payroll software. It's called HMRC's Basic PAYE Tools and is designed for companies with fewer than 10 employees.
The software allows you to perform most payroll tasks, including working out the tax and National Insurance for your employees and sending this information to HMRC.
If you have payroll software that cannot do certain tasks, you can use Basic PAYE Tools alongside it to:
check a new employee's National Insurance number (NVR)
send an Employer Payment Summary (EPS)
send an Earlier Year Update (EYU) – for the 2019 to 2020 tax year and earlier
However, be aware that: Basic PAYE Tools has some limitations. It is not designed for agents or bookkeepers with more than 3 clients.
You can learn more about it here.
What is the best free payroll software?
There is no single best free payroll software solution out there. However, based on real Trustpilot reviews the following companies are among the best:
ANNA Free PayRoll: Top rated Free option as recognised by HMRC
Qtac Payroll: Top rated other free option
QuickBooks Payroll: Top rated cheap payroll software with a free trial
How can companies offer free payroll software?
Companies have to make money right? So how can they offer their software for free?
There are in fact a few reasons why companies are willing to give away their software now and it all has to do with how they make money.
Here are 5 of the most common:
The most obvious one is the companies offering free trials. They hope that once you try their software you'll like it and start to pay for it.
The second are companies that offer limited features on their free plans. The hope is that as your business grows you'll need the additional features and they can start charging for them.
The third reason is that many companies have limits of how many employees you can have on the free plan (typically no more than 10 but sometimes as few as 3 or even 1). Again the hope is that as you grow and hire you'll start making use of the higher cost paid tiers.
A fourth reason is that the software is a loss leader for another more profitable bit of the business. For example, ANNA offers a business bank account and the payroll solution is a way to get you to sign-up with them.
Finally, some companies earn fees in other ways. For example, Freepayroll states that they: "earn a portion of the fees from investment managers when they handle pension contributions."
Nevertheless, depending on your needs these free options remain a good way to get started so long as you have relatively simple payroll requirements.