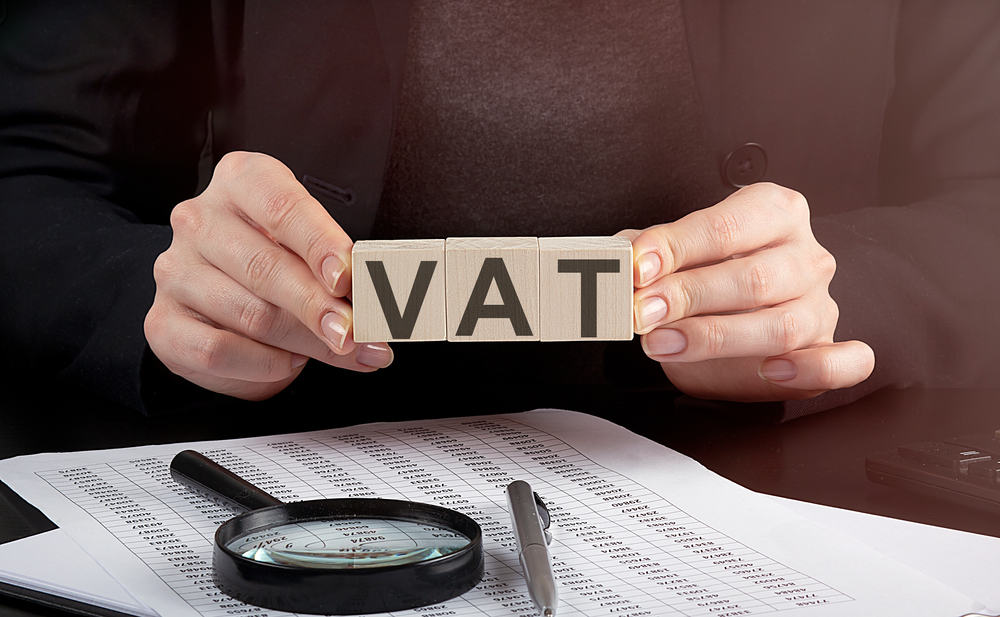 Have you found yourself unable to pay your VAT bill? There are many reasons why this may happen. Perhaps you failed to budget effectively, or you have been hit by unexpected circumstances? No matter what the case may be, there are other options available – and taking out a VAT loan is one of them. 
We will look at this in more detail later, but in short, a VAT loan is a type of short term loan that is taken out to pay your quarterly VAT bill. The lender will pay the VAT straight to HMRC, and then you will make the payments to the lender on a monthly basis, usually through direct debit. 
This means you can use the money to respond to changes in your business in terms of increasing costs or decreasing revenue, as well as freeing up funds to invest in your company. 
If you are struggling as a result of problems with your cash flow, you may want to think about asking HMRC to extend your payment period first. For more on the ins and outs of VAT loans, keep reading – we have all the information you need right here.
VAT Loans Explained
As a business owner, there are few things more worrying than owing any governmental organisation money. Sadly, a lot of business owners find themselves in a position whereby they do not have sufficient working capital to pay their bills, or they are not aware of their options. 
Being late or forfeiting on the payment is highly ill-advised. Owing HMRC is not taken lightly, with enforcement actions being taken when someone defaults on their payment. This includes a surcharge in the form of a percentage of the outstanding VAT from the period in default. It can eventually reach a maximum of 15 per cent.
As mentioned, the loan is used to pay your quarterly VAT bill (3 months) of your VAT registered business. The loans can also be taken out every quarter, depending on your credit. The business can then work with the lender on a regular basis.
VAT loans are perfect for any business that owes its VAT bill. You can enjoy either an unsecured or a secure loan, with terms typically ranging from one to six months. They can even be spread up to 12 months. Not only are there flexible options available, but the funds are paid directly to HMRC, saving you further hassle. 
How Does A VAT Loan Work For Businesses?
If you want to apply for a VAT loan, you will first need to find a suitable lender. You will then need to fill out your application. You may need to supply some documents for this part. These may include the following:
Your VAT return documentation

Your business bank statements

Information about your business's directors

Company accounts
The application will be reviewed, and if it is successful, you will be assigned a case manager and provided with an offer. You will then have a period of time – typically 48 hours – to make your decision. 
As mentioned, if you decide to go ahead with the loan, the company will pay the money directly to HMRC. This means you can have some peace of mind in knowing that you don't have to worry about making the payments. 
Instead, you will simply make the monthly payments you have agreed on directly to the lender. This will usually be arranged via direct debit.
Unlike with some other loans, where lenders will require collateral eg. the business's owner pledging property to secure the loan's repayment, VAT business loans work differently. These work off of a personal guarantee whereby if your business defaults on making the loan repayments, you are then responsible for paying the loan even with your personal assets.
This is important to keep in mind if you are unsure about whether you can afford to make the repayments.
VAT Loan Advantages
If you own a company, you are legally obliged to pay tax and VAT to HMRC. A specialist VAT loan business can help you to manage these recurring costs, spreading them over an agreed term in manageable, fixed monthly payments.
There are a number of different benefits associated with VAT loans, including the following:
Pay your bills on time
There is only one place to begin, and this is with the fact that a VAT business loan enables you to pay your bills on time through a direct debit to HMRC. You can control your cash flow throughout the year and clear any outstanding debts, without needing to pay a yearly or quarterly lump sum.
Use VAT funding as a rolling facility
In some instances, VAT loans can be used as a rolling facility. What this means is that rather than paying a large bill in one go, the cost can be spread across a prolonged time frame, lowering the need to part with a lump sum when paying HMRC.
Avoid HRMC fines for late payment
When VAT bills are not paid on time, surcharges can be issued. The first default is two per cent on the outstanding tax. If you continue to fail to pay your tax bill, you may be subject to further interest and late payment fines.
As you are paying to HMRC directly, you will not have to worry about late payment surcharges.
Boost cash flow
Finally, VAT loans can help to reduce the total amount of money due in one go, meaning you have manageable monthly payments to make. These are fixed monthly loans which means you know exactly how much you are paying.
This can help you to improve company cash flow control, which, in turn, results in business growth and success.
VAT Loan Drawbacks
When deciding whether or not to take out VAT finance, you always need to weigh up the pros and the cons;
Can be more expensive than other loans
One of the main disadvantages of a VAT business loan is that it can be more expensive when compared with other types of finance.
With typical costs between 1.25 and 1.5 per cent per month, VAT loans are not cheap. Essentially, you're going to end up paying more for your VAT bill overall. 
However, if you do not pay your VAT bill, you will always be stung with interest fees and late payment fines. Plus, you could find yourself fielding calls from debt collectors on a daily basis.
Once again, we want to stress the importance of personal guarantees. Consider if you have doubts about the personal guarantees as this can have a major impact on you as the business owner. If you cannot afford to make the repayments, you may be risking your personal finances and assets.
Therefore, it is all about considering your situation when determining whether or not this type of business finance is right for you. 
What's The Difference Between A VAT Loan And Other Business Loans?
Now that you know about VAT bill funding and how it works, let's take a look at the differences between VAT finance and other types of business finance.
One of the main differences between VAT finance and other types of business finance is that a VAT loan is going to be paid directly to HMRC. 
With most other forms of finance, the money will be paid directly into your bank account for you to use how you see fit. However, with VAT finance, you receive the exact amount of money you owe on your VAT bill, and this goes directly to HMRC, so you can rest assured in knowing that your tax bills are being taken care of. 
Aside from this, the eligibility criteria can differ depending on the sort of business finance you are applying for. With VAT finance, all VAT registered businesses are welcome to apply, whether limited companies, partnerships, or sole traders. 
However, some lenders may demand that you have a certain baseline level of turnover. Moreover, you will typically need to have been trading for a minimum of a year in order to be eligible. 
FAQs
What is a VAT bridging loan?
A VAT bridging loan is a type of business finance that enables you to raise short-term funds to cover your VAT bill on commercial property purchases. 
This type of loan works similarly to a standard bridging loan, i.e. it is designed for the purpose of "bridging the gap" over the short term while you put your long-term finances in place. 
The reason for this is that businesses have to pay VAT on certain property purchases. As VAT stands at 20 per cent, the cost of the transaction can increase significantly. Therefore, a VAT bridging loan may be taken out to cover this cost and ensure that the deal finishes.
A VAT bridging lender will have the same sort of characteristics that regular bridging lenders have, and they work under very short time constraints. 
The VAT can be reclaimed from HMRC after 45 to 120 days, but developers, in particular, make use of VAT bridging loans in order to move forwards and adopt new projects without having concerns over their cash flow. This means that borrowers can repay the loan after the money has been recovered by HMRC.
Which businesses qualify for a VAT loan?
Not everyone is going to qualify for a loan to help them with their VAT bills. Plus, different lenders have different requirements. 
Typically, a VAT lender is going to want your company to be the following:
Based in the UK

A limited business

Have a trading history of 12 months or more. 
Needless to say, your business is going to need to be VAT registered, and turnover needs to be in excess of £85,000.
As we said, though, requirements differ from lender to lender so do keep this in mind when you shop around.
Can a VAT loan be used for other tax liabilities?
Your VAT finance can be used to cover other types of UK business taxes and tax liabilities such as the following:
Corporation tax bills – The standard taxation on the profits of a company.
Partnership tax – For companies that are run by business partners. The income received is shared between the partners and is then taxed based on their profit share.
Income tax – The standard taxes you pay on your income. VAT finance can cover income tax if you are a sole trader and/or self-employed.
National insurance – The standard tax paid to qualify for benefits such as the State Pension.
What's the cost of a VAT loan?
Firstly, there is no one defining cost for a VAT bill loan. The cost is determined by your individual business requirements, and each business is likely to be slightly different.
When finance providers review applications, they will identify whether your business is a high or low risk. This will ultimately have an impact on the amount you repay. This is important as if your business is financially stable, your lender may offer you a competitive deal.
However, if your business has a poor credit score, although you can still apply for the loan, the interest rates are most likely going to be high and you may need to provide extra security. The reason for this is that ultimately, the lender is taking a risk by loaning you money. This is where personal guarantees can come into the equation.
This is why it is important to understand what will happen if you cannot afford to pay your tax payments.