Do you have a limited (LTD) company? If so, you'll know the importance of growth and a limited company business loan could be just what you need.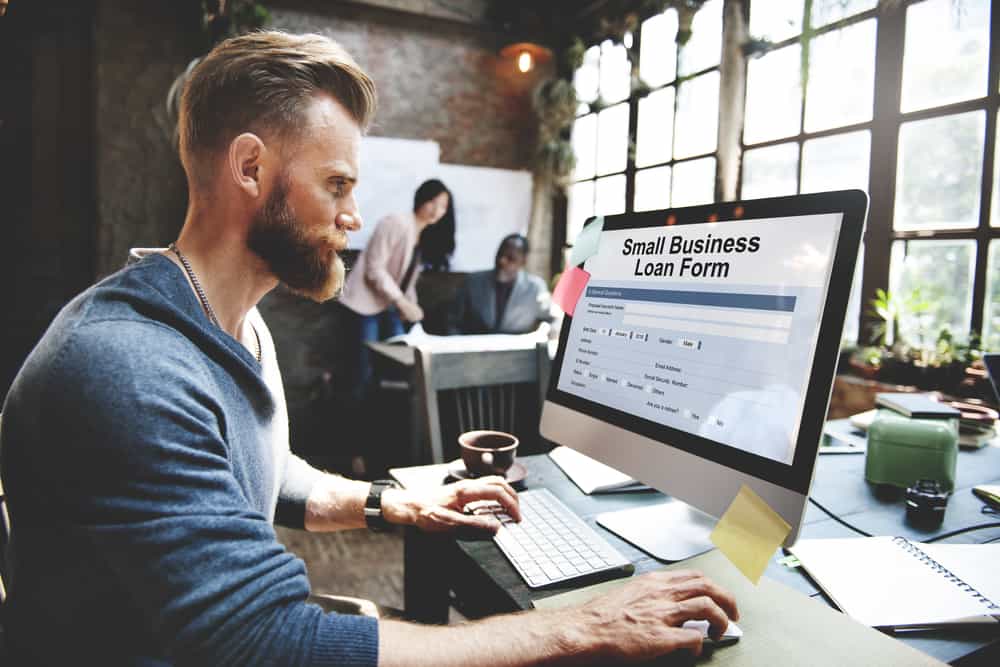 But, knowing what limited company loans involve is important for finding the right one for you.
There are lots of loans available, so knowing the fundamentals means you'll be in a good position to find the most suitable one. As a business owner, applying for an LTD company loan may be a bit daunting.
You may think that it's a time-consuming and frustrating process that involves mountains of paperwork and credit checks. But, the traditional and lengthy process of applying for loans is a thing of the past.
Here, you'll find a complete guide to loans for limited companies and how they work. We'll cover everything from company eligibility to the cost of the loan. If this is something you're interested in, read on to find out more.
What Is a Limited Company Loan?
A limited company loan is a form of unsecured business finance that's designed to help public and private limited companies grow. The company must be registered with Companies House to be eligible for the loan.
There are different types of LTD company loans, so if you have a limited company and you want to know which funding options you have, take a look at the different types below.
Types of Limited Company Loans
Secured loan
Secured business loans are supported by the borrower's assets that the provider will use as security to ensure they get back the equal value of the loan in case the borrower can't keep up the repayments.
This could be vehicles, property, or other items that are valuable and can guarantee the lender will get their money back if anything goes wrong.
Unsecured loan
Unlike a secured loan, unsecured business loans are given by lenders without the backup of any assets or other items of value. Although they're usually for a smaller value, unsecured loans are faster to process and it's suitable for limited companies.
Limited company loan
A limited company loan is a loan specifically for limited companies registered at Companies House. They're ideal for public and private limited companies and have been designed to help these companies to boost their growth.
Short term business loan
As the name suggests, short term business loans are given to businesses with a short repayment term. When you apply for a short term loan, the provider will set their repayment terms which could be anywhere between 3 months to 2 years.
How Can I Get a Limited Company Loan?
Limited company owners can apply for a limited loan quickly and easily online. You'll need to provide some details so your business can be verified.
Be sure to include your company's registered trading name, how long you've been trading, your monthly turnover, and how much you need to borrow. Don't forget to include your contact details too so the lender can get in touch with you about the loan.
Read through the terms and conditions before you agree to them. Once you've found a suitable lender for your company and you've provided a signature, the loan amount will be transferred to your business bank account.
How Do Limited Company Loans Work?
LTD company business loans generally work in the same way as personal loans. You apply for the loan requesting a certain amount to a provider, typically a building society or bank, and they will evaluate whether they will lend the money to you and if they do, what interest rate they'll charge.
If you're given an offer, you can review the lender's terms and decide if they're acceptable or not. Once you've agreed upon a deal, you'll be given the full loan. You'll then have to pay back this amount along with interest, over the duration of the agreement, in monthly repayments.
Does My Business Qualify for a Limited Company Loan?
There are a few different loans for limited companies, no matter their size. It's not important what your business is, what you sell, or the services you provide. What's important is that your business is registered as a public or private limited company.
You'll need to be able to provide the proper documentation from Companies House, showing that you're a fully recognised and registered limited company. Your business could be eligible for a limited company loan if:
it's registered as a limited company
you've been trading for at least 12 months
You average a monthly turnover of £10,000 or more
What Can Limited Company Loans Be Used for?
Limited company business loans can be used for almost anything. Because the loan is usually unsecured, there's no danger of losing your business assets if you can't keep up the repayments. Limited loans give you immense flexibility and the process of borrowing is simple thanks to the tailored payment plans.
Additional cash flow can help your company if times are tough, or give your business a growth boost if you need to purchase new equipment. Your options include:
Receive funding in 24 hours
Help with corporation tax payments
Borrow in the short term, but repay it over 1-3 years
Have control over business decisions
What Are the Costs of a Limited Company Loan?
Although different lenders will usually set their terms, repaying a limited loan is an easy process. The repayment schedule will be automatically calculated daily, which means that you'll have smaller transactions taken out of your account each day.
This means you won't have to worry about monthly large lump sum payments or late fees. If your business needs more money you may be able to extend your loan if you meet certain criteria and you've repaid a certain amount of the original loan.
As for other fees, a fixed interest is typically added to the loan when an account is opened, along with guarantee fees and an arrangement fee. The total amount you'll need to pay is the sum of the loan, interest, and fees.
What Types of Businesses Are Limited Company Loans Suitable for?
A limited company loan is suitable for all businesses registered as limited companies. A limited business loan is perfect for businesses that have been trading for at least 12 months and is trading in the United Kingdom.
Whether you need to make some essential but large purchases, pay salaries, or your company is going through a quiet period, a limited company loan could be a suitable option for you.
Are New Limited Companies Eligible for Business Finance?
Yes, new limited companies may also be eligible for the loan provided they have been in business for a minimum of 12 months. They'd also need to have a monthly turnover of at least £10,000 to qualify for the loan. Start-up specific loans may also be available.
If you don't have the assets available to get a secured business loan, a limited company loan means you'll have easy access to some much-needed funding to grow your business.
Is a Personal Guarantee Required to Get a Limited Company Loan?
It's not always required, but as a company director, you might be asked to provide a personal guarantee as security. This is simply an agreement that you sign, stating that you'll repay the loan personally if the business can't.
A limited company loan can be secured with personal assets, such as your home equity, or it can be unsecured, with just your assurance. A guarantee is usually requested by providers who give finance to businesses without any collateral.
The Pros and Cons of a Limited Company Loan
Pros:
One of the biggest benefits of an LTD company business loan is that limited companies are automatically seen as less of a risk than sole traders. This allows you to borrow a larger sum of money for a longer period. Limited company business loans are also very versatile and can be used for many different things.
Another advantage of LTD company business loans is that both private and public limited companies are eligible to apply for the loan. An example of private LTD companies includes small businesses such as restaurants and local shops, as they don't have public share trades.
On the other hand, public LTD companies are large corporations such as retail chains or restaurants with shares that are available for anyone to buy and sell.
Cons:
One of the drawbacks of an LTD company business loan is that you may need to give more detailed information to the provider so they have the best view of your business's financial situation. This may be a problem if you don't have accurate or up to date information.
Can I Get a Limited Company Loan If I Have a Bad Credit Score?
Maybe. Some companies with imperfect credit can get LTD company business loans. But, if this applies to you, you may find it difficult to apply with traditional lenders.
Companies with bad credit may also be limited by how much they're able to borrow and providers can set their terms once the loan has been granted. You will, however, need at least a personal credit score when applying for a loan.
Your credit score is a numerical score between 300 and 850. This is calculated based on your credit history such as your total amount of debt, how many active bank accounts you have, your repayment history, and additional factors including how many direct debits you have.
What is the minimum credit score for a limited company loan?
For an LTD company business loan, the minimum credit score is typically between 640 and 700, which is a fairly average score. Before the loan is granted, the provider will review all of your outstanding debts and other loans your company has against it, as well as any regular outgoings.
Then they'll work out the risk of lending you the money before either approving or rejecting your request for a loan.
Types of Limited Company Finance Providers
Although UK businesses registered as limited companies can get loans from traditional providers such as banks and building societies, there are many specialist lenders including:
Additionally, you could look at lenders that have been approved by the British Business Bank such as Merchant Money, who offer loans to small to medium businesses.
Final Thoughts
Ultimately, LTD company business loans can be a great option for companies that want to improve their cash flow, make sizeable purchases and generally grow their businesses. If you'd like even more information about applying for a loan, be sure to check out our FAQ section below.
FAQs
Can I get a business loan with no money?
Generally speaking no, unless you have an asset you can borrow against.
How much can I borrow with a limited company loan?
Loan amounts can vary between lenders but they're generally from £1,000 to £50,000. How much you can borrow depends on various factors such as how big your company is and how financially strong it is.
If you don't keep up the repayments you could be charged a missed or late payment fee. If you've offered your assets as security for the loan, you also risk losing these if you miss any payments.
How long will it take to receive my company loan?
Unfortunately, there's no definitive answer when it comes to how long it will take for a loan to be processed and approved.
Some lenders can offer a pre-approval in just minutes, whilst other traditional lenders may take weeks or maybe months to approve your request.
When will I receive my limited company loan?
The longest part of taking out a loan is the application process and waiting for approval. The good news is that if your loan request has been approved, you'll receive the full amount very quickly, usually within hours.
You can speed up the process by making sure you have all the relevant documentation and business details needed for your application.