The retail landscape has changed rapidly in the last few years, and the retail sector needs to constantly reinvent itself in order to keep up. This often requires access to cash. But business funding doesn't just appear out of nowhere.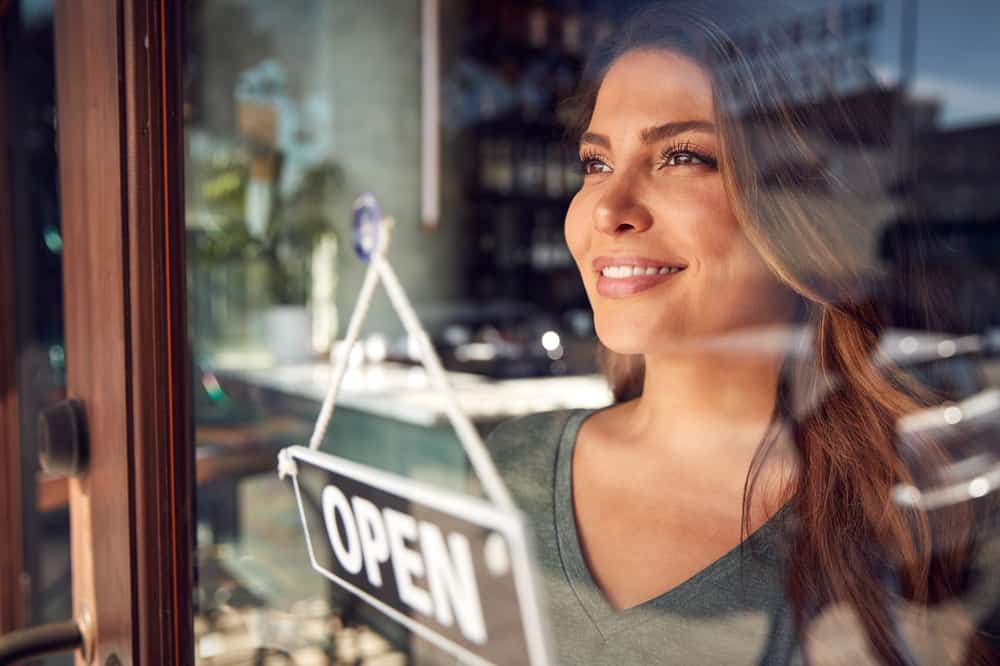 Many retail businesses turn to their bank for funding. However, this application process can take weeks, and a great number of applications get turned down. Fortunately, there are alternative funding options available that are quick and straightforward!
Types of Financing Options for Retail Businesses
Raising retail business funding can seem daunting, but this list will give you a rundown of options available and some pros and cons for each of them.
Merchant cash advance
Merchant cash advances are a type of funding that you borrow against your business' future card payment revenue. It is not a loan since you are basically selling a small percentage of the money your business is expected to make.
Here's how it works: you provide your average monthly credit and debit card turnover, and based on this, the lender will determine the amount you can borrow and the factor rate. The factor rate is a fee that you pay to the service provider. It is agreed upon beforehand and will never change.
Every month, a small percentage of your retail store's card transactions are automatically sent to the lender to pay back the cash advance.
Pros
Flexible repayments that follow your business' performance level
No need to have a good credit score or assets
No fixed monthly repayment
Cons
Higher fees due to the unsecured nature
Not suited for startups since you will need to prove your card transactions dating back a few months
Not suited for retail stores that don't have a lot of card transactions
Retail business loan
If you are looking for a quick and flexible option, retail business loans are your answer! To pay back the loan, your company will make repayments each month at a fixed fee that includes interest. This interest rate is predetermined and will not change over time.
There are secured and unsecured retail business loans, depending on the service provider. With an unsecured loan type, you won't need to provide any assets. You will, however, need to give an overview of your business' finances. As the business owner, you might also be asked to act as a personal guarantee.
Pros
A quick way to inject cash into your company
Competitive interest rates
Cons
No flexible repayments
Either assets, good cash flow, or personal guarantee required
Business mortgage loan
A business mortgage functions similarly to a personal mortgage. You borrow money in order to buy property and pay it back through monthly repayments, which include interest.
Pros
Cons
Additional costs depending on the provider
Harder to get approved (often requires a business plan and good credit score)
What Can Retail Financing Be Used for?
Expanding premises. Is your company doing well? Why not think about expanding? A loan will allow you to open more locations!
Refurbishing. Any retail store wants to give its customers a pleasant shopping experience. A big part of this is the look of your store. With a small business loan, you can give your retail store the makeover it deserves!
Buying stock. Retailers often get better deals on stock if they buy in large quantities. However, small businesses don't always have the budget to purchase inventory in such large amounts. Raising funds will enable you to buy the stock you need at the price you want!
Online platform. As a physical store, it's often hard to compete with online stores. Especially since the pandemic, more people have turned to online shopping. Funding can get your store the online presence it needs to stay ahead!
Hiring staff. It's crucial that your team come across as professional and knowledgeable. Training your staff or hiring new staff costs a lot of money. Retail business loans can provide the cash you'd need for this.
Does My Retail Business Qualify for Financing?
Many small businesses get turned down by banks when applying for loans. They either don't have a good enough credit score, haven't been trading for long enough, or don't have any valuable assets.
Small business loans provide a quick and easy way to obtain funds. Having your company qualify will depend on what type of retail financing you choose.
For example, if you don't have any assets and a bad credit score, you can always opt for a merchant cash advance. Since the amount you can borrow is determined based on your monthly card transactions, your business could qualify even with a bad credit score, so long as you meet this minimum monthly turnover.
If your business doesn't have any assets for a secured loan, you can opt for an unsecured loan and provide a personal guarantee instead. That way, the owner of the company will be liable in case the company can't pay back the loan.
There are different options when it comes to business loans. If you're afraid that your business will not qualify for a loan, don't stress. There are many alternatives out there to obtain funding for the retail industry.
What You Will Need Before Applying for Retail Business Financing
Before you apply, it's a good idea to determine how much capital you need to raise. Different amounts of funds require different loan types. For example, you will be able to borrow more money with a secured loan than with an unsecured one.
Then, it's time to get your business documents in order. Depending on the provider or loan, you might need to provide certain documents, such as an overview of working capital, card transactions, assets, credit score, etc.
Before you apply for a certain type of business finance, make sure to check what documents you need to show. This is different for every retail finance type and every provider.
How to Apply for Retail Business Financing
Once you have decided what to apply for, pick a provider you want to work with. It's essential that you choose a provider with a repayment plan that you can stick to.
Plenty of providers have a website where you can easily get a quote and apply for funding. All you will need to do is fill out information on your company, such as its name and age, along with financial information. They will also ask for some basic information about yourself.
Within a few hours or days, you will get contacted by one of the brokers to discuss which finance options are right for your company.
Can I Get Financing for My Retail Business If I Have a Bad Credit Rating?
Yes. Even with a bad credit rating, there are tons of retail finance options available. For example, lenders will not consider your credit score when you apply for a merchant cash advance.
For unsecured loans, there are a variety of factors that come into play to see if your company qualifies, not just your credit score!
Who Offers Financing for Retail Businesses?
There are many providers out there. For example, Fleximize offers interest rates of about 0.9% for retail businesses. 365 Business Finance provides merchant cash advances of up to £200,000. And SME Loans has merchant cash advances as well as secured and unsecured business loans available.
Which Financing Option Is Right for Your Retail Business?
No two businesses are the same, so the right business finance for your company will depend on a variety of factors. First of all, it's essential to consider how much you want to borrow. A secured loan will allow you to borrow more than an unsecured one.
There are more factors to think about, such as your asset base, cash flow, and credit score. No matter what shape or size your business is, there is a retail business loan option out there that is just right!
Final Thoughts
Business finance isn't easy to obtain. Many retail business owners get turned down by traditional banks when trying to obtain funds. Fortunately, there are plenty of alternative options out there that get businesses the money they need in a flexible and quick way.
FAQs
How quickly can I get a retail business loan?
Alternative retail business loans are designed to be quick and flexible. Depending on the provider, you could have your funds in your account within a matter of days.
Can I take out a personal loan to fund my retail business?
Yes, but you should check whether your lender allows you to use personal loans to fund your venture into the retail industry.
Also be aware that you will be personally liable if you can't repay your loan.
What are the risks of taking out a commercial mortgage for my retail business?
A commercial mortgage allows you to borrow money on a larger scale than a small business loan or merchant cash advance.
It's more difficult to qualify for a mortgage, and it will likely be paid back over the course of several years.
You also face potential increased payments if interest rates continue to rise.
Finally, depending on your business history the lender may ask you to put your personal home up as collateral. This obviously comes with the potential risk of losing your house if you can't repay the mortgage (either personal or commercial).