Dive into the fundamental concepts that keep businesses balanced. Start understanding your company's debits and credits.
What Are Debits and Credits?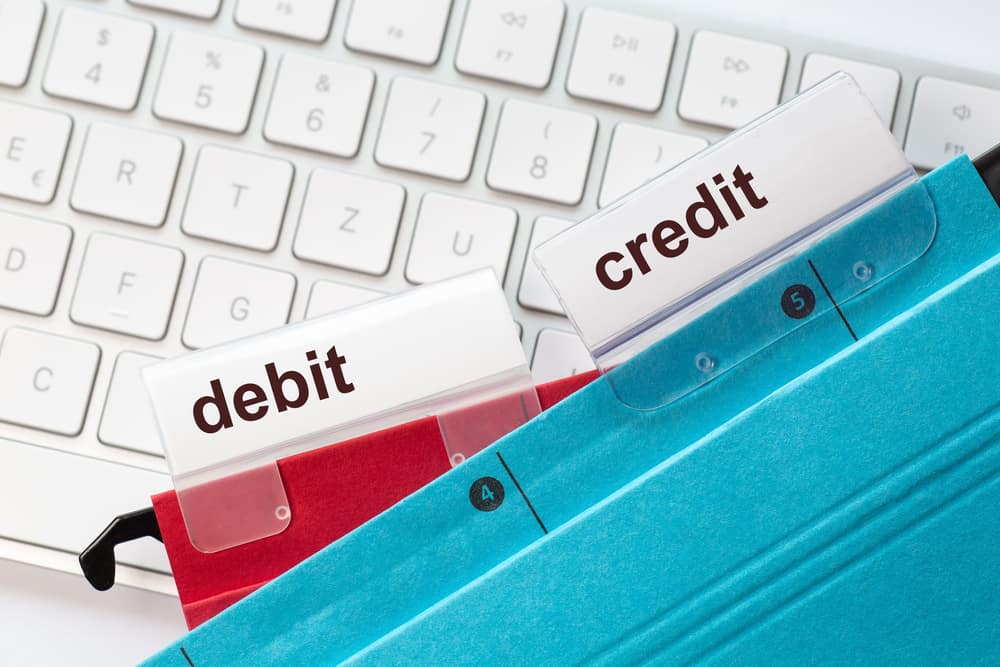 Debits and credits have many definitions, we're focussing on what they mean for accounting.
Typically, a debit is a record of an amount that increases the asset or expense account. This might sound strange considering a debit bank account takes money out. But in accounting, debit refers to money coming in.
Credit, on the other hand, is generally money going out of an asset account.
Ultimately, on a balance sheet, debits go on the left and credits go on the right. Both debits and credits are interconnected and are what keep the balance sheet equal.
In simple terms:
Adding a debit entry means you are adding value to things like assets, losses, and expenses.
Adding a credit entry means you add values to things like revenues, equity gains, or liabilities.
For example, if your company buys a printer for £300, there are a few ways this might show on the balance sheet:
If paid from a cash account: The balance sheet would show £300 (debit) and £300 (credit), both of these are in asset accounts. A credit would be for the cash and a debit would be for the equipment.
If bought on credit: The balance sheet would show £300 as a debit (asset) and £300 in credit (liability).
As you can see, depending on the type of purchase, the values will fall under different types of accounts. Most businesses work with the seven account types listed below to keep the debits and credits balanced.
How Are Debits and Credits Used?
Asset accounts
Asset accounts show the values of the things owned by the company that can provide financial benefit. For example:
Cash
Property
Accounts receivable account
Expense accounts
Expense accounts reflect the cost to the company while generating revenue and conducting business. For example:
Salaries
Marketing
Cost of goods sold/ products delivered
Travel
Liability accounts
Liability accounts reflect how much a business owes. For example:
Accounts payable account
Credit card balances and accounts
Loans and taxes
Notes payable account
Equity accounts
Equity accounts show stockholders' interests in business assets. They are the net asset entries after liabilities have been paid. For example:
Stocks
Mutual funds
Bonds
Pension plans
Available for sale securities
Revenue accounts
Revenue accounts show the money from nonoperating and operating activities.
Non-operating activities refer to things like investment income.
Operating activities on the other hand are for items like consulting services.
Gain accounts
Gain accounts reflect the added value of activities that aren't related to the main business. For example:
Sale of real estate
Funds from winning a lawsuit.
Loss accounts
This is the direct opposite of the gain account. It's a decrease in value from events not related to the core business. For example:
Taking a loss on the sale of a property
Losing a lawsuit
How Debit and Credit Impact the Seven Accounts
Here is how the debits and credits affect the different accounts:
Debit (increases)
Loss account
Asset account
Expense account
Debit (decreases)
Gain account
Revenue account
Liability account
Equity account
Credit (increases)
Equity account
Liability account
Gain account
Revenue account
Credit (decreases)
Asset account
Loss account
Expense account
Whenever there is an increase or decrease in a debit, there is an increase or decrease in credit. There is no debit without credit.
Final Thoughts
Knowing the difference between debits and credits is important for all business financial statements. You need to continuously monitor what is coming in and going out to take action when necessary.
Whether a small or large business, hiring an accountant can be a big help when making the accounts balance. Accountants can be employed in-house or the finances can be outsourced to an accounting firm.
Sources:
https://www.netsuite.com/portal/resource/articles/accounting/debits-credits.shtml
https://www.freshbooks.com/en-gb/hub/accounting/debit-and-credit
https://www.accountingtools.com/articles/debits-and-credits
https://www.investopedia.com/terms/c/credit.asp
https://www.freshbooks.com/hub/accounting/double-entry-bookkeeping#:~:text=Double%2Dentry%20bookkeeping%20is%20an,liability)%20account%20is%20credited%20%245000.