The optician industry is a fast-growing sector. In the UK alone, about 2 million people experience sight loss. About 23% of Britons struggle with eyesight but haven't seen an optician yet.
These figures suggest that the optician sector is only about to get bigger.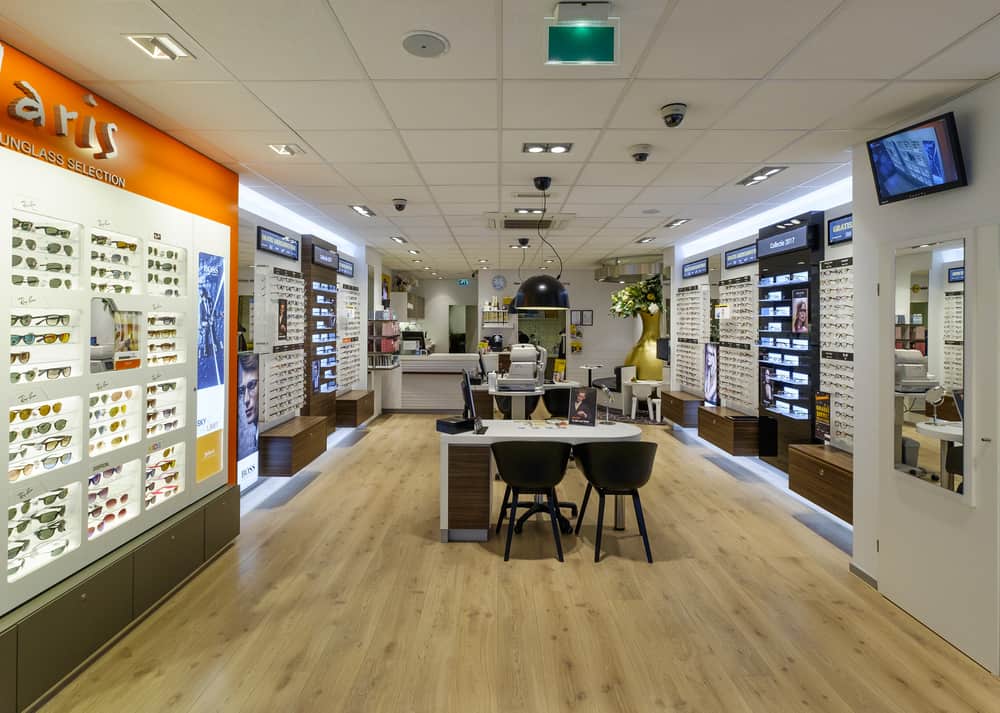 With an industry expanding so rapidly, now is the time to invest in your practice. Whether you are looking to buy new optometry equipment or refurbish your practice, some great financing options are available for you!
Types of Financing Options for Opticians
There are many lenders providing finance options for the optician sector. Whether you are looking for a loan where you make fixed monthly repayments, or want a more flexible repayment option based on your business' performance, here is a rundown.
Secured business loans
A secured business loan is a type of funding where you will have to provide an asset in order to obtain finance. This means you take out a loan against something you already own. This could be equipment, vehicles, or property.
Pros
Low interest rates since there is less risk involved for lenders
Lenders will often provide more flexible repayment terms due to the secured nature of the loan
Affordable monthly payments
Cons
If you can't make repayments, the assets you have provided will be taken from your business
Not suitable for startups since many lenders might require your business to have been trading for a certain amount of time
Not suitable for businesses that can operate with limited assets, such as businesses that work from rented properties or have a small inventory
Unsecured business loans
To obtain an unsecured business loan as a form of finance for opticians, you won't have to provide any business assets. Instead, you might be asked to provide a personal guarantee. This means that the business owner will be responsible for repayments if the company fails to do so.
Pros
Great for startups or businesses that operate with minimal assets
No risk of losing equipment, property, or vehicles
Quick approval
Cons
Restrictions on how much you can borrow
More expensive
The owner, who provides a personal guarantee, will need a clean credit score
Merchant cash advance
Merchant cash advances are technically not loans for opticians but rather an advance on your monthly card payments. It's a type of business finance where you don't have to provide any assets or personal guarantee.
Instead, you will repay the advance by giving lenders a small percentage of your monthly credit and debit card payments. A factor rate, which is a fee charged by the service provider, will be agreed upon beforehand, so the cost of repayment will never change, and there are no hidden fees.
Pros
A quick way to inject money into your cash flow
No asset finance so need for business assets or guarantee
Flexible repayments that follow the ups and downs of your revenue
Cons
More expensive since there is no security for lenders
Not suited for startups since you will be required to provide your business's average monthly card transactions dating back a couple of months
Not suited for companies who mainly receive cash payments
Business mortgage loan
A business mortgage is quite similar to a personal mortgage. You borrow an amount of money to buy property and pay it back through monthly repayments plus interest.
Pros
Allows you to borrow larger amounts of money
Cons
There are often additional costs
Difficult to get approved (requires a business plan, good credit score, etc.)
What Can Optometrists Use Their Financing for?
Financing and loans for opticians can be used to boost your business in a variety of ways.
Buying equipment. Optometry equipment is expensive, and to stay ahead in this highly competitive field, opticians need good, up-to-date equipment. Many are unable to afford these high costs on their own, so business finance is required to purchase these.
Refurbishing. Let's face it: no one likes to spend time in a waiting room. However, you can make the wait as pleasant as possible for your customers by refurbishing your practice. Make it a space of comfort and tranquility so your customers can relax and feel at ease.
Hiring staff. Knowledgeable, skilled staff is the key to any well-run business, and staffing costs are not cheap. Make sure your customers get the best service by hiring new staff or training your existing workforce.
Buying new property. Is your practice running efficiently, and are you ready to expand your business? Why not consider purchasing a new practice to take your business to the next level? Loans for opticians can provide the necessary funds for this.
Does My Optometry Practice Qualify for Financing?
Depending on what type of business funding you are applying for, there are different qualifications to consider.
If you opt for asset finance, you will need to ensure your business has enough assets to offer as collateral. If you have a small business, service providers will need your company to have been trading for a certain amount of time or have a certain level of revenue.
However, since there is an extra layer of security thanks to the assets provided, businesses who opt for secured business loans might have more flexible conditions regarding the amount of money they can borrow, the time they have been trading, or the revenue level of your company.
With an unsecured business loan, you will need someone, usually the owner of the company, who can provide a personal guarantee. This is definitely required for sole traders and partnerships but can also apply to a limited company.
What You Will Need Before Applying for Optometry Practice Financing
Before you apply, determine how much business finance you need to raise. Depending on the funding, you might need to provide certain business documents. This varies between one finance provider and another.
Certain providers might ask for information on your business, such as statements on yearly or monthly revenue, cash flow, credit score, etc.
How to Apply for Optometry Practice Financing
After you have decided on the amount of funding you need, you will have to get all your documents in order. Then, you need to choose a business finance provider to work with. Pick a company with a repayment plan that suits your business.
Most providers will have an application page on their website where you can easily calculate how much you can borrow and get a quote. They will ask for some basic information on your optical business, such as the name, how long you've been trading for, and some financial information.
You will also have to provide some information on yourself, such as your name, email address, and company number. When you've submitted all of this, you will likely get contacted by one of the brokers to discuss possible funding options for your small business.
Can I Get Financing for My Optometry Practice If I Have a Bad Credit Rating?
Yes. There are still financial solutions out there in case your credit rating is bad. For example, a merchant cash advance will allow your small business to secure extra funds for your business without having to provide any credit ratings.
All you will need to provide is your average monthly card payments in order to prove your business' revenue is high enough to pay back the amount.
Who Offers Financing for Opticians?
There are multiple suppliers available on the UK market to secure financial support for small businesses. Many of these are happy to provide finance for opticians since this is a stable sector.
SME Loans supplies loans for opticians from £1,000 to £500,000 in just 24 hours. Capify has a handy calculator to determine how much you can borrow. Rangewell lets you apply online in under 5 minutes with their easy-to-use platform. Further details can be found on their websites.
Which Financing Option Is Right for Your Optometry Practice?
Things to consider before choosing a certain type of business finance are the nature of the funding (secured or unsecured), the length of the loan (long or short-term), and the repayment plan (fixed or flexible).
It all depends on the nature of your optometry practice and on what you are comfortable with.
Final Thoughts
Finding the right type of business finance for your company can be daunting. Fortunately, there are some great service providers who can help you find the right solutions to make your company grow.
FAQs
What is the best financing option for an optometry practice?
The best finance option is different for each optician practice. It all depends on whether you want fixed or flexible payment options, whether your credit score is good or bad, whether you want a short or long-term finance option, etc.
You might look for a lender focused on opticians rather than one offering other services like vehicle finance.
Do I need to provide a personal guarantee to take out a business loan for my optometry practice?
If your practice has plenty of assets, such as equipment, property, or vehicles, you will likely not need to provide a personal guarantee.
Can I take out a personal loan to fund my optometry practice?
Yes, but it depends on the lender. Make sure your lender allows this and make sure you fully understand the risks involved with this type of loan.
How soon can I receive a business loan for my optician business?
If your optician's practice qualifies for funding, you will see the money in your business bank account within a couple of days of applying. It's great for expanding your working capital in a hurry.