The nightclub industry is a huge pillar of the UK economy, contributing a massive £66 billion to the GDP every year. So they're a potentially lucrative business to become involved in, but finding the seed capital for a start-up or credit for renovating an existing business can be difficult.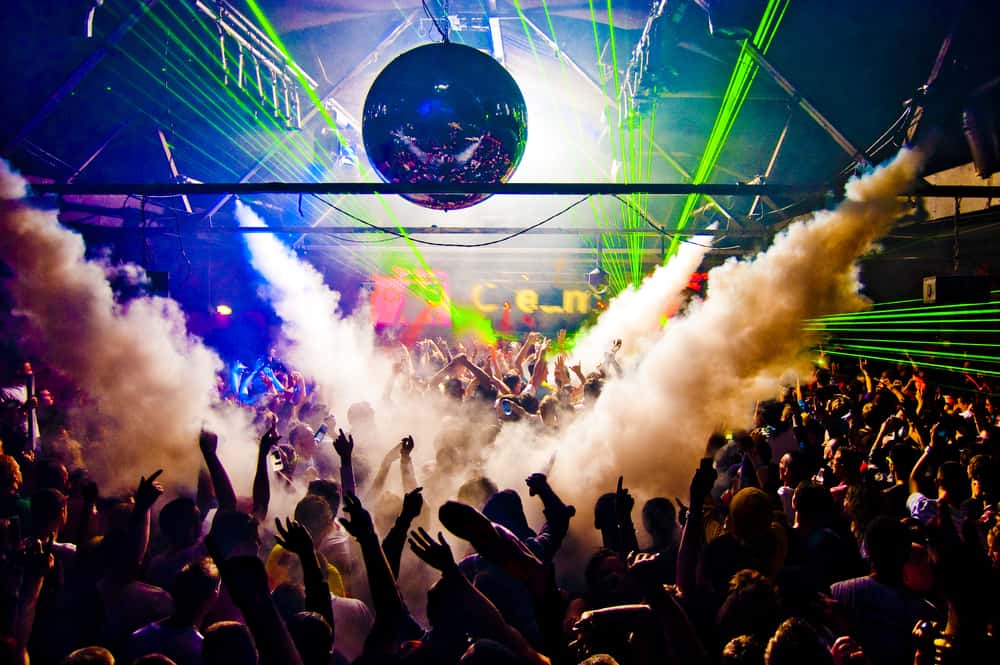 In this article, we will detail the lines of finance available to help you when embarking on your venture into this profitable industry.
Types of Financing Options for a Nightclub
Bank loans
Bank loans are the most common and secure line of funding for any business or personal loan.
Pros
Low-interest rates with low variability between 6%-20%.
Long terms for repayment, from 1-10 years.
The interest paid on bank term loans is tax-deductible.
Cons
Notoriously stringent application processes make bank loans difficult to acquire. You will need excellent credit, solid recent financials, and to display extensive paperwork.
Demanding application processes mean bank loans do not clear quickly, so they are not a good option if time is a factor in your business.
Alternative loans
Another form of finance generally offered by online traders, the alternative loan is generally a blanket term for all business loans acquired outside of a bank loan.
Pros
Alternative loans require much less documentation than a bank loan allowing for quicker turnaround, generally less than two weeks.
More accepting of smaller cash flow and a less than perfect credit score (600-650).
Cons
The interest rate is much higher than a bank loan, starting at around 8% and increasing to 25%. However, your rates are dependent on your trailing financials, credit score, and business history, so provided these are good, you may avoid the higher rates.
Shorter-term lengths can put a strain on new businesses.
Lenders are less established than banks and may be more susceptible to going out of business. Therefore, it is crucial to perform your background check on the lender. This can include reading previous customer reviews, seeing how long they have been in business, and the source of their funds.
Asset-based lending
With asset-based lending, a person or company is extended finance against their assets, including real estate, inventory, and accounts receivables. ABL is usually extended as a line of credit, though loans can be made available.
Pros
Though you put up equipment or real estate as collateral, you will maintain ownership over it during the terms of the loans.
As the loan is leveraged against the monetary value of the collateral, there is little to no emphasis placed on performance or credit score.
ABL offers greater flexibility for the usage of your loan as opposed to the narrow, restrictive criteria generally stipulated by banks.
Cons
Using physical assets as collateral can be a great way to ease pressure on your working capital, but if you default on your loan, you will need to surrender them to the lender. If you use capital assets of inventory as collateral, their loss may render your bar business unworkable.
Your loan will be limited by the value of the assets you offer against it, restricting the amount of money you wish to borrow.
Merchant cash advance
Merchant cash advances are a form of business cash advance that is gaining steady traction in the nightclub industry due to their easy manageability and modern structure.
Less a loan and more a business-to-business transaction, a merchant cash advance operates by offering a lender a small percentage of a business's bank deposits or debit card sales to a lender in exchange for an upfront cash advance.
Pros
Virtually all applications for a merchant cash advance are approved regardless of personal or business credit as the repayments are driven by cash flow and not previous financials. Minimal paperwork is required for this reason.
Applications for an advance are quick, with the process either being completed online or over the phone, sometimes taking less than 24 hours with funds being secured in 2-5 days.
The quick turnaround and lack of restriction on how the funds are used makes it an effective bridging loan for small and medium businesses until more conventional financial support is secured.
Cons
A longer-term of repayment will bump up your interest rate, which for merchant cash advances is already considerable, sometimes between 40%-350%. This means that if a business is off to a slow start, nightclub and pub owners may find themselves indebted to a long course of steep payments.
Some MCA providers will deduct repayments from your daily working capital. This ongoing passive deduction will eat into your cash flow, limiting the control of your business. For this reason, MCA should be approached as a short-term solution to finance.
What Can I Use My Nightclub Funding for?
There are a host of resources nightclub premises will require that business loans can cover. The purposes of your loan may be stipulated depending on the source of your financing, though it can include:
Inventory, including glassware and drinks
Technology, including taps and pumps
Furniture
Expansions, renovations, and graphic design updates
Social media marketing.
Do I Qualify for Nightclub Financing?
Your qualification for nightclub finance will depend on which of the business loans you select. Bank loans have higher qualification standards, while MCAs set the bar much lower.
What You Will Need Before Applying for Nightclub Financing
Again, the requirements for bar loans are dependent on your chosen line of finance. That being said, regardless of your decision, it would be prudent to have records of your trailing financials, a dependable credit record, and an adequate projected business plan.
Various nightclub licenses should be on hand, including a club premises certificate, entertainment license, alcohol license, and nightclub insurance.
How to Apply for Financing for Nightclub Businesses
The process for applying for bar loans depends on your current financial situation and, therefore, the line of finance that is best suited to your situation.
If you are stable enough to seek finance from a bank, it is simply a case of arranging a meeting with your bank for a loan. MCAs, alternative loans, and asset-based loans generally require an online-only or phone application process.
Can I Get Funding for My Nightclub If I Have a Bad Credit Rating?
MCA finance and asset-based finance are the friendliest forms of financing if your credit score is unfavourable. This is because they are less dependent on previous financial performance and are less likely to require a credit check.
That being said, if your credit score is low, it may be worth holding off taking out another line of credit which may further deplete your score.
Who Offers Nightclub Financing?
All banks offer business loans which can be used towards financing bars and nightclubs if you can meet their strict requirements. However, it is sometimes easier and more convenient to obtain a loan from alternative lenders. Asset finance is also available at a selection of UK institutions.
Which Financing Option Is Right for Your Nightclub?
Your needs will determine the loan that is best for you. For example, suppose you have an established business and are seeking to upgrade your finances. In that case, equipment financing or an MCA line of credit may be a smarter option than a straightforward loan.
If you have stellar credit and extensive provable financials, the reliability and low-interest rates of a bank loan are a safe option.
Final Thoughts
Making a foray into the hospitality industry by beginning your own nightclub business can be an exciting and potentially prosperous venture. That being said, it is costly to run a start-up and acquire all the materials and capital necessary to a competitive business.
Luckily, this competitive market means that a whole range of market finance options have been developed to promote the growth of this crucial and prosperous UK industry.
Whichever means of financing you settle on, it is essential to do extensive research on which option is best suited to your business's short and long-term needs and ensure that your projections are viable enough to cover your investment.
FAQs
Can I take out a personal loan to fund my nightclub?
Generally no. Banks will stipulate that business loans are used for business purposes and vice versa, so nightclub owners will need to apply for a business loan instead.
Do I have to provide a personal guarantee to get a business loan for my nightclub?
In most cases, Yes.
Given their risky nature, nightclubs are most difficult to borrow for. Therefore, when applying for bar loans, a personal guarantee is included in the requirements of the application process.
When applying for an alternative loan or MCA, a personal guarantee may not be required.
How quickly can I get a business loan for my nightclub?
Once the extensive paperwork is in order (which can take several weeks or even months) existing customers from a bank can expect to receive a loan within a week or two.
Alternative and MCA loans can be finalised in less than 24 hours.