The UK e-commerce market is the 4th largest in the world, so you may be tempted to dip your toes in. But what financing options are available to you? And what requirements do you need to meet to be able to qualify for e-commerce financing?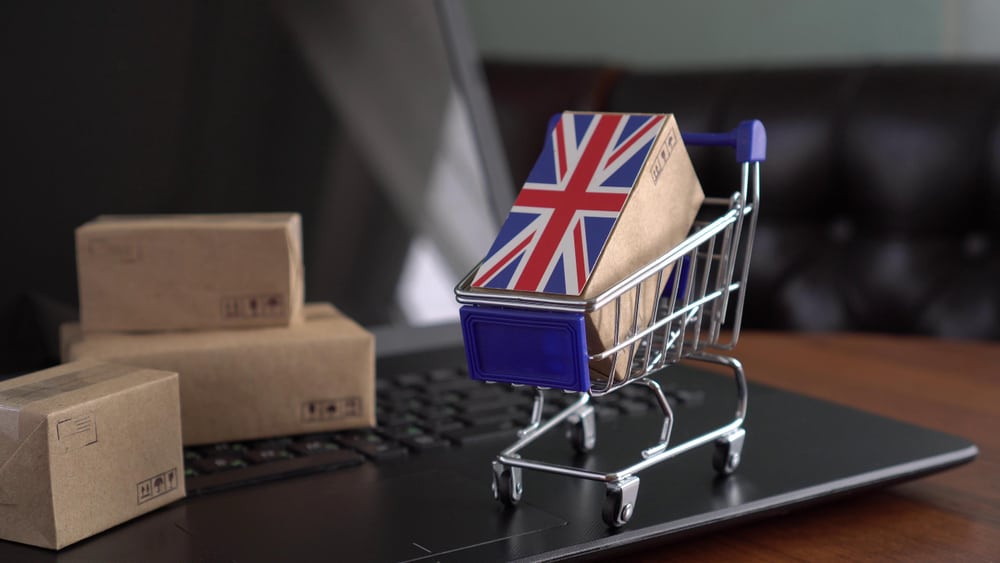 Take a look below to discover a selection of some of the top e-commerce business financing options available in the UK today!
Types of E-Commerce Financing Options
Comparing the many e-commerce funding opportunities can be overwhelming. But don't worry, you're not alone. Here are a few of the most common financial options that most lenders in the UK will offer.
E-commerce business loans
The most common method of obtaining additional finances is through e-commerce business loans. Most banks and money lenders in the UK will offer some form of online business loan, so you won't need to look far to find the right one for you.
Business loans can be hard to apply for if you have a poor credit score, so always check what is required before starting the application process.
Pros
Interest rates can be reasonably low
Can be an extremely flexible option
Most lenders will offer some form of online business loan
Cons
Application requirements can be extremely strict
You may need to supply a personal guarantee
Large repayments can have an impact on your business growth
Revenue-Based Financing
Revenue-Based financing is a relatively new way to borrow money for e-commerce businesses. They are not traditional loans as there is no fixed repayment schedule.
Instead, they take a percentage of each sale until all the money, plus additional fees and interest are paid back. The advantage is if sales slow down, you are not left with a potential cash crunch. However, this can come at a much higher effective interest rate.
Pros
Removes the stress of needing to pay monthly repayments
You will generally receive the money pretty quickly
They can be extremely easy to apply for
Cons
Money take on each sale can impact your monthly cash flow
The overall repayment amount can be a lot higher than the initial amount received, up to 300% in some cases
Not suitable as a long-term solution
Inventory loan financing
An excellent short-term solution if you require a little extra cash is inventory loan financing. Instead of supplying personal property as collateral, your e-commerce inventory is used instead. After a sale has been made, some of the profit is used to repay the loan used to purchase stock.
If the online business fails to repay any debt, then the lender can take back any unsold inventory and use this to get their money back. This is a specialist e-commerce business loan that can help you set up your online business.
Pros
Finances can be received quicker than most other options
Does not have as large an impact on your revenue as a direct loan
Can be extremely beneficial to small and medium-sized e-commerce businesses
Cons
Repayments are completely dependent on sales you make
It should only be used to purchase stock
Not the greatest option for larger businesses
Lines of credit
Similar to a typical banking overdraft, a line of credit allows you to access funding that you may not usually have access to. You will be assigned a credit limit that you can use to finance your business, and you will only pay back what you use.
The main drawback of a line of credit deal is that you tend to need an excellent credit score or proven track record before you apply. This means start-ups can struggle to apply for a line of credit e-commerce business loan successfully.
Pros 
You only pay interest on what you use
The interest rates can be extremely flexible
Can be a great way to access extra cash when needed
Cons
Requires a positive credit history or proven track record
Start-up business owners may struggle to apply
You may not be able to increase the initial limit your lender sets
What Types of E-Commerce Businesses Can Apply for Financing?
As long as your e-commerce business operates within the UK and meets the requirements for a specific loan, you will be able to apply for financing. However, there may be limits to what you can spend your loan on depending on which option you choose, so be sure to keep this in mind when comparing options.
What Can I Use an E-Commerce Business Loan for?
Generally, you aren't too limited in terms of what you can spend your e-commerce business loan on as long as it is related to the growth of your business. However, there are a few options, such as inventory loan financing, that will have limits, so always check before applying.
Does My E-Commerce Business Qualify for Financing?
The qualification requirements will generally depend on which financing option you are thinking of applying for. A great way to check if your business does qualify is to double-check the requirements from your chosen lender.
In terms of typical e-commerce business loans, you can expect the requirements to be based around the following:
You are an e-commerce business operating in the UK
You are over the age of 18
Your company has been trading for at least six months
Your average revenue is greater than £3,000 a month
Not every lender in the UK will use these requirements, but you can expect them to be extremely similar to these.
How to Apply for E-Commerce Business Financing
Applying for business finance is a lot easier than it may initially seem. The exact application method will differ from lender to lender, but you may need a phone, in-person or online meeting in some cases.
You may also need to bring any important documents, such as your monthly revenue or annual turnover. Depending on the financing option, you might also be required to show your chosen lender a strong business plan.
If you are lost and you're not sure how to apply for a loan from a lender, then be sure to get in touch. Most lenders will offer a walkthrough service to help guide you through the application process.
Can I Get Financing for My E-Commerce Business If I Have a Bad Credit Rating?
It can be hard to apply for business loans if you have a bad credit rating. Most lenders will want to check your credit score, making it extremely difficult to get finance for your e-commerce business.
Thankfully, there are a few options out there that you can apply for, even if you have a bad credit rating. Options such as crowdfunding and financing schemes offer business owners with bad credit a way to apply for finance.
Who Offers E-Commerce Business Loans
Most services in the UK that offer money-lending options, such as banks, will usually provide business loans. You can find out what loans a lender provides on their website or by asking an advisor.
We would recommend comparing a few deals before you settle on a single one. This will help you secure a loan that is best suited to your online businesses needs.
Which E-Commerce Business Financing Option Is Right for You?
Choosing the right business financing option for your needs can be extremely challenging. With so many options out there and a range of lenders providing competitive deals, you may be struggling to know which is right for you.
The best way to find the ideal finance option for your e-commerce business is to take your time to compare them. You will also want to consider the requirements needed to apply and how much you can expect to get.
Final Thoughts
Setting up an e-commerce business or applying for funding can be challenging. With over 100,000 online stores in the UK alone, the competition can be extremely fierce – which is why financing is more important than ever.
Take your time to research the options we have covered today, and you may find your business becoming the next big e-commerce name in the UK!
FAQs
Can e-commerce start-ups apply for a business loan?
Possibly. Generally speaking most loans require an established trading history. However, your start-up may be able to get a loan if you offer a personal guarantee.
How soon can I receive an e-commerce business loan?
The time it takes to receive your loan will depend entirely on your chosen business finance option and lender.
From most UK based banks, you can expect your loan to reach your account in a couple of weeks.
With revenue based financing options you may be able to get the money in as little as 48 hours.
Will I need to provide security to obtain an e-commerce business loan?
This will be entirely dependent on your chosen financing option. Some options in the UK will require a personal guarantee, whereas others won't.
Always check what is needed before you apply for your specific loan type.
Will I need a business account to get an e-commerce business loan?