The 8 accountants listed below are the top-rated accounting firms in Dundee based on Google reviews. Firms had to have at least 3 reviews and a score above 4.3 to be included.
Please note that these listings are in no particular order and are based on user reviews only. We can't guarantee the quality of any of the services directly. 
1. MMG Chartered Accountants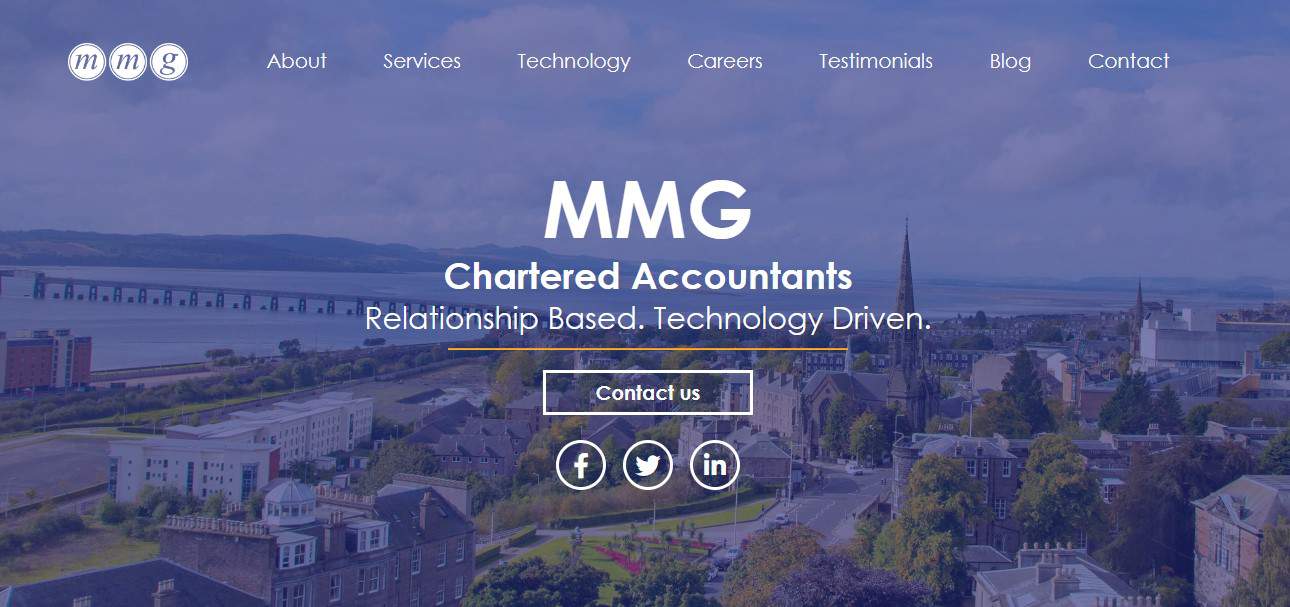 Sample Services:
Audit Services – Ensuring your numbers always show a true reflection of your circumstances
Payroll Services – Peace of mind that your team is paid accurately and reported correctly

Virtual Finance – Providing information to help you make timely business decisions to save you time

Accounting services – MMG Accountants will prepare your annual accounts 

Tax Compliance – The accountants can ensure business compliance 

Advisory Services – MMG are experienced chartered tax advisors that can save you time and money

VAT Calculation and Return

Sole traders Support

Partnerships Support

Limited Companies and Trusts
AAT licensed: No
ACCA licensed: No
Member of the Institute of Chartered Accountants: Yes 
Sample Reviews: 
"We cannot fault MMG. They are extremely responsive, helpful, and, most importantly, they make our lives easier by taking care of all our accounting matters, saving us time. We 100% recommend MMG." — Willem Herd
"Paul Crichton and all his colleagues at MMG are always very helpful, which makes our annual accounts much easier. Always excellent updates and sound advice too. It's convenient to have someone local, too." — Iqbal Jamal
Address:
78, 84 Bell St, 
Dundee 
DD1 1RQ
Website: 
2. Alba, Chartered Certified Accountants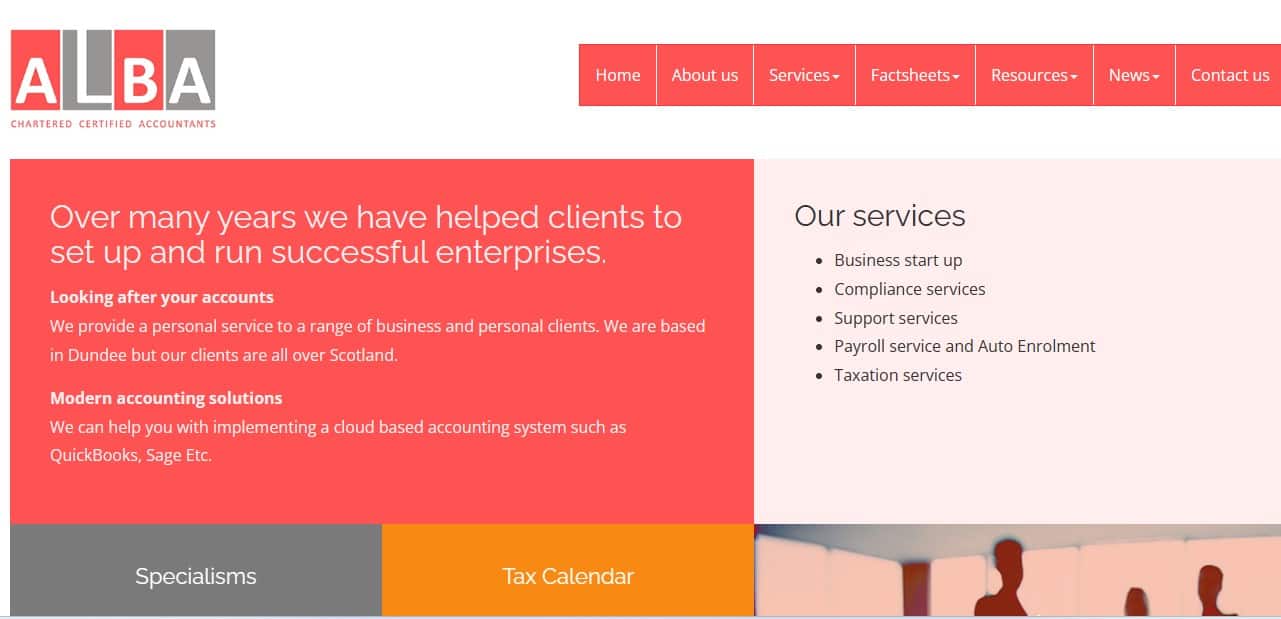 Sample Services:
Alba Accountants can help you decide on the most suitable structure for your new business, as well as help you:
Prepare a business plan, cashflow projections, budgets, and trading forecasts

Assess the finance requirements, advise on the best sources of finance, and draw up the necessary proposals

Establish a good working relationship with your bank

Complete any registration procedures with Companies House and HM Revenue & Customs

Deal with company secretarial issues

Set up a recording system for your internal use and for complying with statutory requirements

Decide on what computer hardware to buy and help with the installation of accountancy software

Keep on top of bookkeeping, VAT, payroll, and other accounting requirements

Help with all aspects of business compliance and administration
AAT licensed: No
ACCA licensed: No
Member of the Institute of Chartered Accountants: Yes 
Sample Reviews: 
"Alba has served me as my accountant for 15 years now. I would have no hesitation in recommending  Asrar as a top-class accountant and individual. His professionalism is of the highest order. Always immediately available for questions and answers. I cannot recommend Alba and Asrar highly enough." — Fred Whitaker
"Asrar assisted me with some self-assessment queries that I had, and he was very helpful. Great service, and I would highly recommend him." — 9211corky 
Address:
46 Court St, 
Dundee 
DD3 7QT
Website: 
http://www.paylesstaxes.co.uk/ 
3. Ashton McGill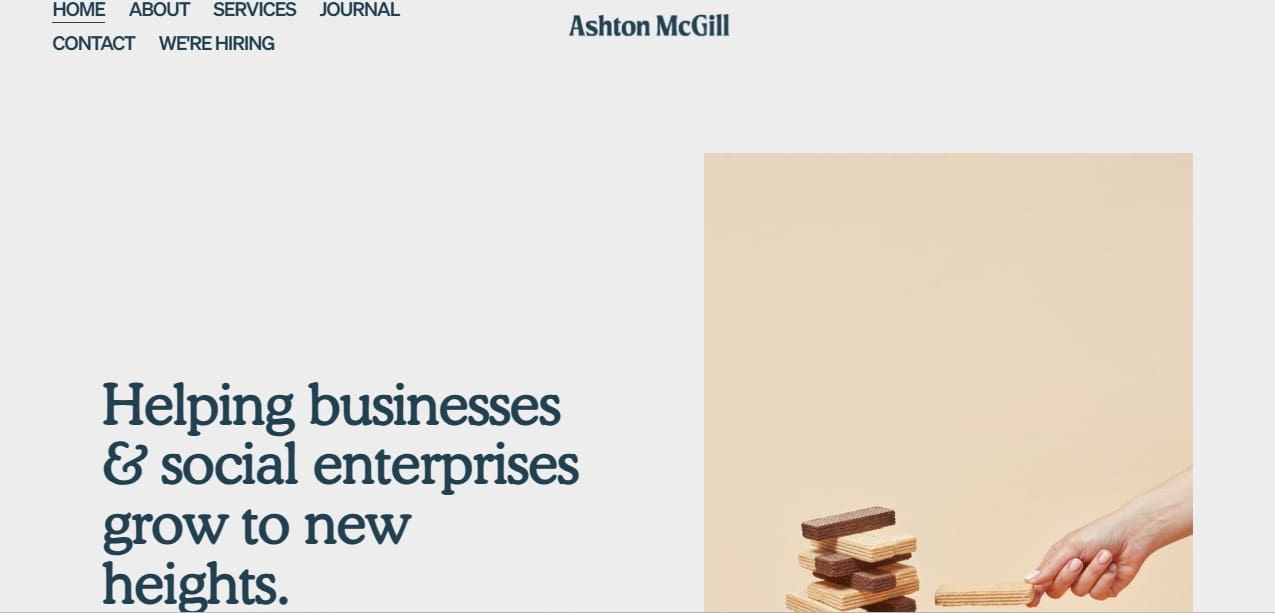 Sample Services:
Management Accounts

VAT Returns

Payroll Services

Management Reporting 

Review Meetings

Software Optimisation

Cash Flow and Budgeting  

Financial Forecasting 

Bookkeeping Services

Fundraising & Investment 
AAT licensed: No
ACCA licensed: No
Member of the Institute of Chartered Accountants: No
Sample Reviews: 
"Superb. Friendly and informal, but obviously professional with it. Broke down everything for me in a language I could understand (no mean feat!), and it helped me through a lot of FreeAgent queries I had (and subsequent follow-up queries). Would definitely recommend Ashton McGill to anyone looking for an accountant with a more forward-thinking approach." — Erik Porter
"Alasdair and his team at Ashton McGill expertly helped us migrate away from Kashflow into Xero. Their knowledge of Xero (and associated apps) really differentiates them from other accountants. They know the technology that helps business owners like me to run our businesses faster and more effectively." — Richard Tubb
Address:
25 Tay St Ln, 
Dundee
DD1 4EF
Website: 
4. Henderson Loggie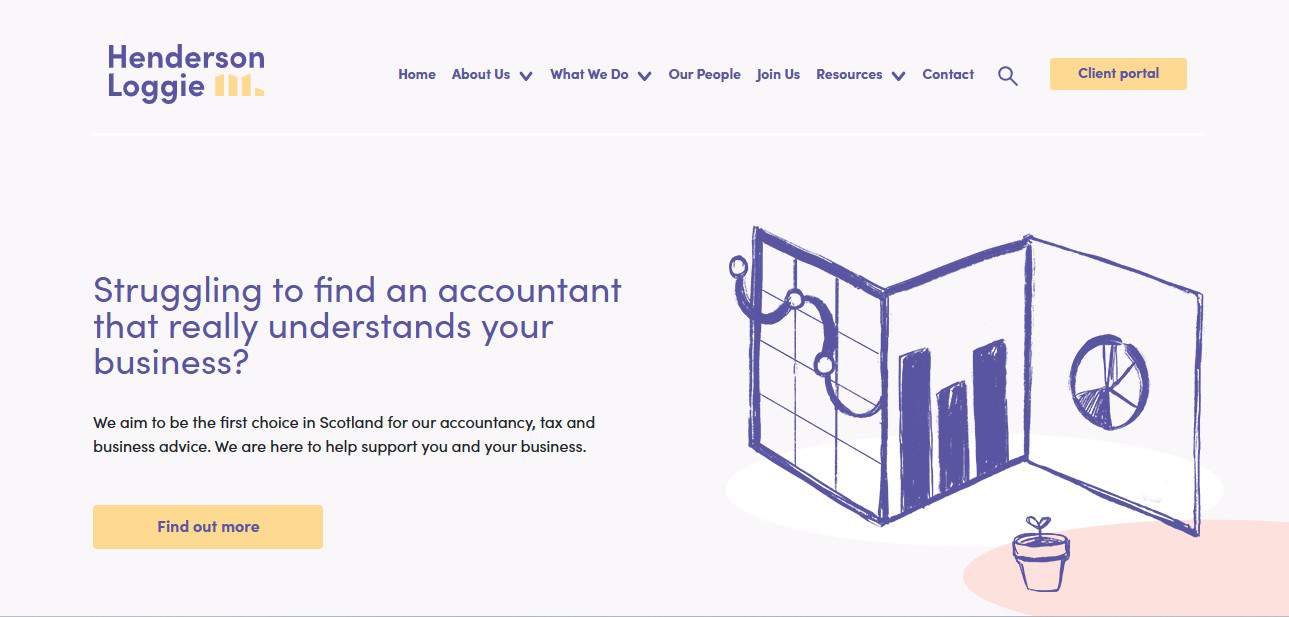 Sample Services:
Preparation of Annual Accounts

Preparation of Interim And Management Accounts

Bookkeeping, Accounting Services, and Payroll

VAT Return Preparation

Forecasting and Budgeting

Management Information Systems (MIS)

Company Secretarial

Administration & Pre-Pack Administration

Credit Control Support & Debt Recovery

Employee Benefits
AAT licensed: No
ACCA licensed: No
Member of the Institute of Chartered Accountants: Yes 
Sample Reviews: 
"Really impressed with the service we have had and continue to have with our financial advisor Ricky Clark. He's really easy to talk to and comes across as being extremely knowledgeable without being cocky. Nothing is ever too much trouble, and he explains things in a way we understand." — B. Kidd
"I recently had a fantastic experience using Henderson Loggie to set up a protection policy. I would have been lost trying to do so without their support. They presented complex information in an easily digestible way and were able to get me a fantastic protection policy at a fraction of the cost compared to when I'd looked myself." — Ewan Patterson
Address:
Unit 8, The Vision Building, 
20 Greenmarket, 
Dundee 
DD1 4QB
Website: 
5. AWH Accountants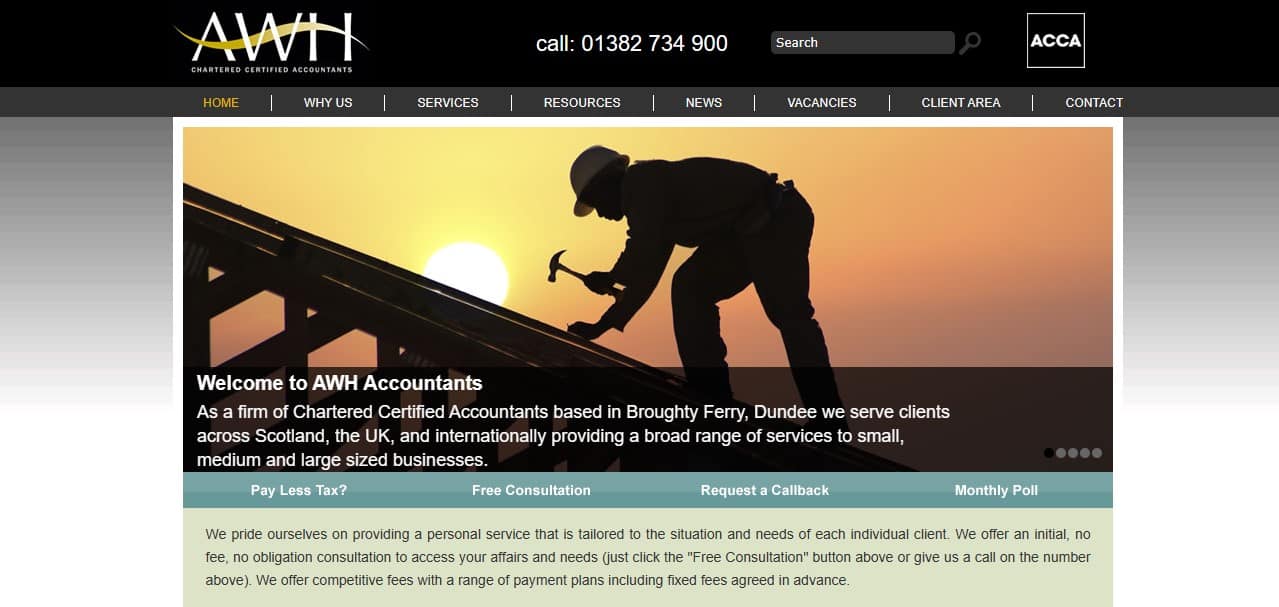 Sample Services:
Payroll and PAYE Returns

Personal Tax

Property Tax

Raising Finance

Registered Office

Strategic Planning

Tax Disputes

Tax Enquiries and Investigations

Tax Investigation Fee Protection

Business Healthcheck

Tax Returns and Self Assessment
AAT licensed: No
ACCA licensed: No
Member of the Institute of Chartered Accountants: Yes 
Sample Reviews:
"I had a terrible experience with HMRC. Chris at AWH was absolutely fantastic in resolving the matter and putting my mind at rest. After one consultation, he took care of everything, and I never received another letter until the final decision that everything was resolved and I did not need to pay a penny. What a relief." — D. Martin
"AWH are professional and efficient as usual." — Billy McLean
Address:
63 Fort St, 
Broughty Ferry, 
Dundee 
DD5 2AB
Website: 
6. Instruo Group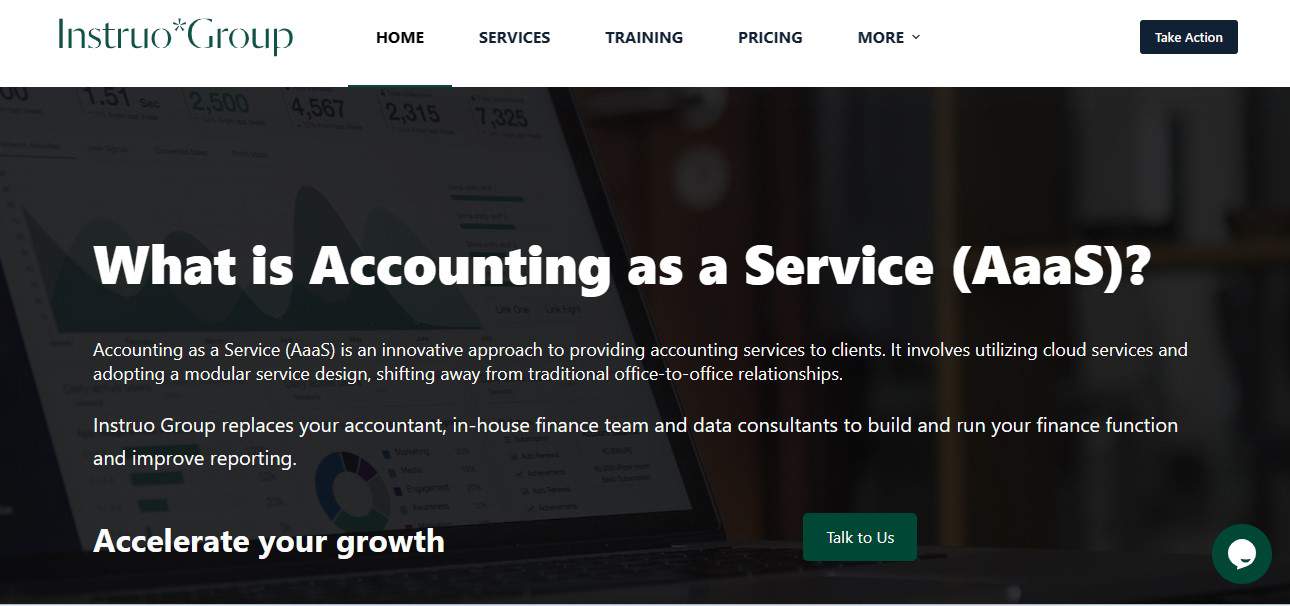 Sample Services:
Custom Software Services – Tailored solutions to meet your unique business needs

Cloud Computing Services – Enabling seamless access to data and applications from anywhere, anytime

Internal Audit Services – Ensuring compliance, mitigate risks, and enhance operational efficiency

Consulting Services – Assisting you with financial analysis, cost optimisation, and process improvement

Payroll Management – Ensuring accurate and timely processing

Financial Statement Analysis – Analysing your financial statements to gain valuable insights

Business Advice/Investment Advice – Helping you make informed decisions and optimisation of your business strategies

Financial Analysis and Dashboard Designing – Empowering you to make data-driven decisions with confidence

IFRS Implementation – Ensuring compliance with International Financial Reporting Standards (IFRS)

Business Valuation – Determining the true worth of your business
AAT licensed: Yes 
ACCA licensed: No
Member of the Institute of Chartered Accountants: No
Sample Reviews: 
"Instruo fit our needs exactly, incorporating technology and processes that have turned our finance function into a smooth, efficient machine. They go above and beyond to continually improve and develop our systems, reporting and insight. We have a great relationship with the team at Instruo, and they have become an integral extension of our own company." — Naveed Hussain
"I have had a great experience with Instruo Accountants. Very professional, up to date with the current climate and its solutions for businesses and individuals. I highly recommend them. They are eager to understand your business and give you the space to focus on entrepreneurship by taking away accountancy issues into their hands." — Umar Janjua
Address:
120 City Rd, 
Dundee 
DD2 2PW
Website: 
7. Thomson Associates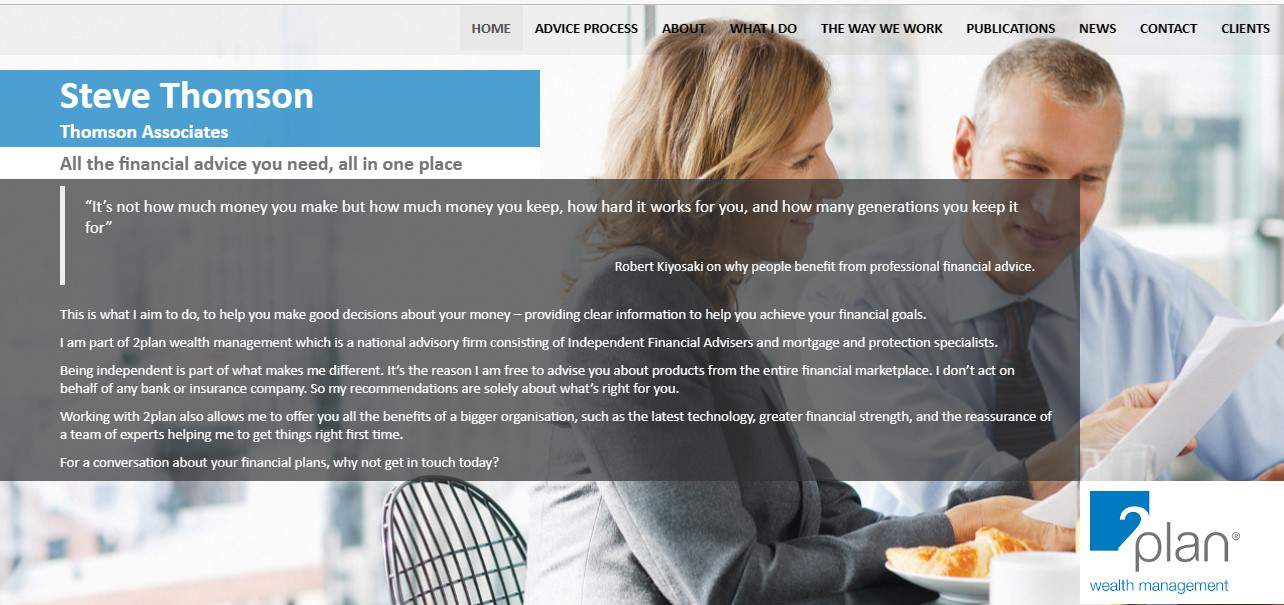 Sample Services:
Financial Protection

Investment Planning

Regular Savings

Retirement Planning

Advice at Retirement

Mortgages

Budget Forecasting

Asset Allocation Support

Portfolio Management

Risk-Profiling Software
AAT licensed: No
ACCA licensed: No
Member of the Institute of Chartered Accountants: No
Sample Reviews: 
"Really slick service and fantastic communication throughout the whole process. I don't normally review service, but Steven was excellent, a proper personal service one to one rather than feeling like just another client. I really do feel we received a service that a bank simply could not compete with." — Ross McGregor 
"We were recommended by a friend and have never looked back. We have used Steve for our last two mortgages and insurances. He made the process so easy,  with a very down-to-earth approach, which made it very easy for us to understand all the different deals available to us." — Lynne Sharp
Address:
Millars House, 
41A Gray St, 
Broughty Ferry, 
Dundee, 
DD5 2BJ
Website: 
http://stevethomson.2plan.com/ 
8. TaxAssist Accountants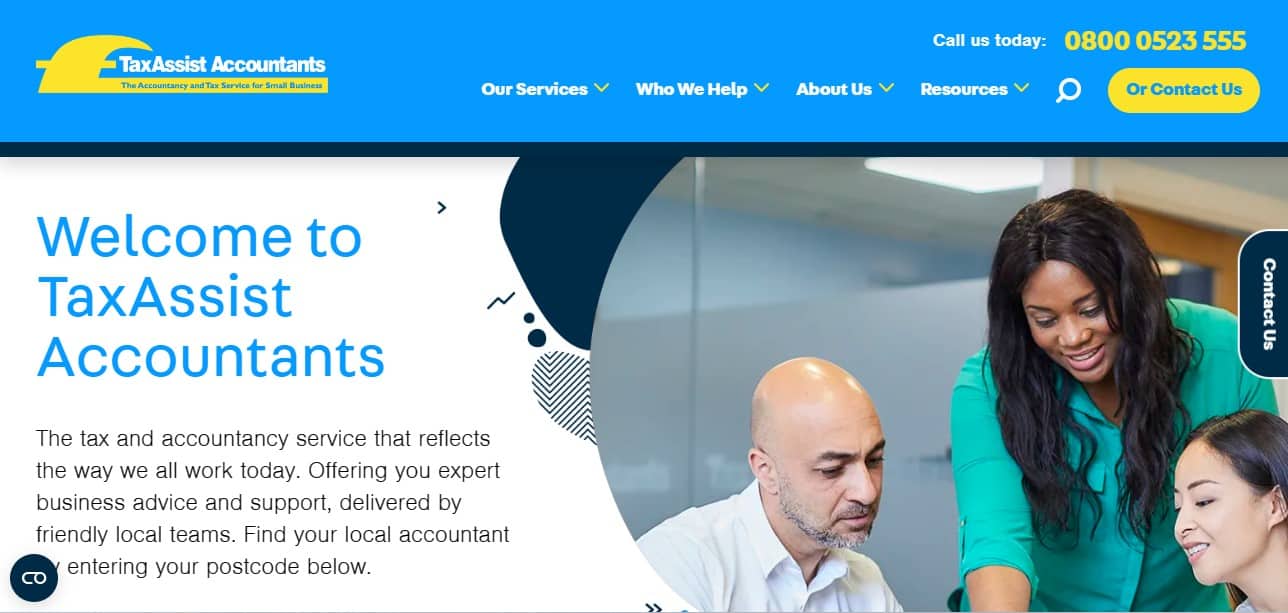 Sample Services:
Business Valuations, Sales, and Acquisitions

Business Banking and Funding

Business Plans

Cash Flow Management

Debt Recovery

Business Rescue and Recovery

Direct Debits

Legal Services

Employment Law
AAT licensed: No
ACCA licensed: No
Member of the Institute of Chartered Accountants: Yes
Sample Reviews: 
"Went to Tax Assist Accountants with an outstanding self-assessment to complete. I gave them my bank statements, and they did the rest. I highly recommend them." — Joe Pugh
"Everyone we have had contact with has been so helpful, and they all have a huge amount of knowledge. Nothing has been too much for Ellie when we have had numerous questions and a lack of knowledge about something. Thank you for your patience and support." MCF Administrator 
Address:
2 Panmure St, 
Dundee, 
DD1 2BW
Website: 
How did you pick the "best" Dundee accountants?
We used Google local business data and selected firms with at least 3 reviews, scored 4.3 or higher, and that had a website.
Our dataset included only the 64 closest accounting firms to Dundee city centre.
Moreover, we did not take into account ratings from other review sites. Feel free to get in touch if you think a particular deserving accountant has been overlooked.
How much does an accountant in Dundee cost?
According to our list of best accounting firms in Dundee, accounting services start at £35/month without VAT for individual entrepreneurs and rise in accordance with the scope of your needs. 
In general, you should first arrange a consultation with the local accountancy expert of the accounting firm to get a quote. During the meeting, the firm will provide you with a proposal covering the fees they charge for the services you are interested in. Some of the firms, for instance, will arrange a tailored fixed fee after they assess your accounting needs.
How can I save money on a Dundee accountant?
If hiring a dedicated accountant is too expensive, you might look into accounting software.
Here are the starting prices for various popular choices in the UK (all prices exclude VAT):
– Quickbooks: £10/month
– Freshbooks: £12/month
– Sage: £12/month
– Zoho: £12/month
– Xero: £14/month
Disclaimer: Businessfinancing.co.uk is a business finance and lending research and information website publisher. We are not a lender, bank, broker and/or other financial institution, and as such, we are not authorised or regulated by the FCA to offer financial advice. We can't recommend any of the products and/or services featured on the site. Companies are ranked in no particular order, and a higher ranking does not imply one company is better than another. We work with FCA-authorised and regulated firms who may pay us a commission for referring you to them, but this has no impact on our content and helps keep this website free to use.