Wholesale financing, in simple terms, is the borrowing and lending of money. For a retail or wholesale business, this money is usually borrowed against company assets, such as authorised buildings, cars or equipment.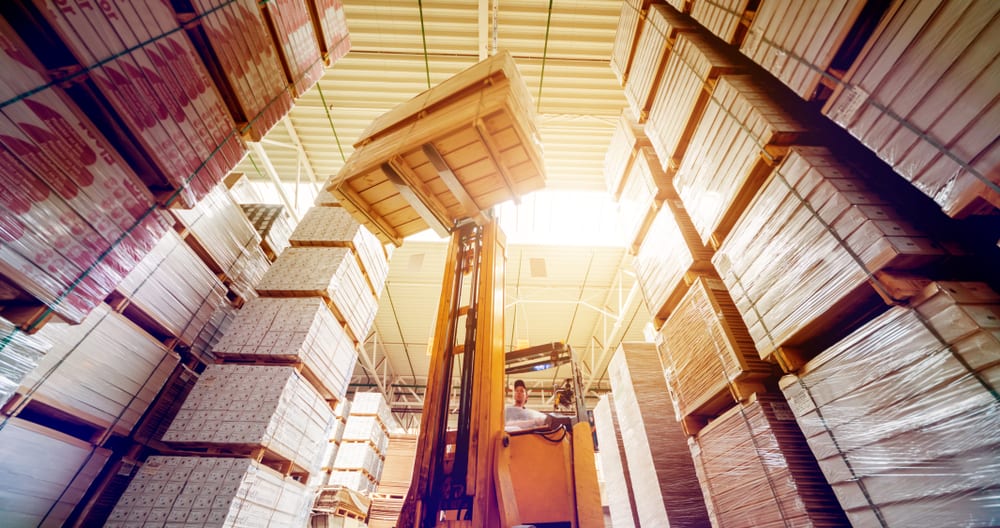 Why do wholesalers need to borrow? Because funding is crucial to business growth. To ensure you can invest in stock, pay staff and have a healthy cash flow to hand, funding is crucial.
When a wholesale company is unable to get the financing it requires from standard UK banks, this can hurt the company, meaning growth is stalled. This may prevent wholesalers from investing in much-needed staff, fulfilling bigger orders, purchasing stock or buying a piece of machinery that helps their business to expand.
On top of this, dips and jumps in exchange rates can also have a detrimental effect on cash flow, which is when loans come to the rescue. Without cash flow, the consequences on a wholesaler can be devastating.
Even if you have several orders to fulfil, without the business funding to pay for or send these products, your business could dwindle due to unsatisfied customers and cancelled orders. As the saying goes, you need to spend money to make money.
Types of Financing Options for Wholesale Businesses
There are numerous wholesale financing options to choose from, some of which we have listed below:
Asset-based lending
This type of business funding is one of the most prevalent wholesale finance options for your retail or wholesale business and a great financing solution to invest in. One point to note? It works by using your companies' assets as secured finance for the business loan.
This specialist finance loan is a great way to gain access to sufficient funds and working capital quickly and efficiently, without the need to borrow money from traditional banks.
Pros
Quick and instant access to working capital
A good option for those with little or bad financial history
Cons
Inventory financing
Inventory financing, also known as wholesale equipment finance, comes in the shape of a lease and loan business funding solution, which has been designed to support the purchasing of business software, equipment or stock, or the re-mortgaging of current equipment.
This can include anything from forklifts to racking, trucks, trailers or pick-ups.
This type of loan allows wholesale companies access to additional funding, which can be used to invest in other areas of your company sector, such as staff costs, paying suppliers, purchasing stock, building hire and more.
Pros
Increases leverage on equipment, machinery and rolling stock
Frees up funds, which can be applied to other areas of your wholesaler set-up
Cons
Restrictions of what the funding can be used for.
Factoring/accounts receivable lending
This type of funding involves the purchase of a business' invoices. These are bought at a lower cost. This type of UK loan doesn't necessitate you to assign the invoices as assets.
Pros
Short contracts available
Quick release of funding
Trial loans available
Hassle-free application process
Cons
Less control
Can prove costly.
Traditional unsecured and secured fixed-term loans
These wholesale business loans are better suited to bigger businesses with more significant expenses at stake, such as moving to a new site or expanding existing premises.
Pros
Choose between short-term and long-term loans
Lower interest rates
Payments can be spread over several years
Cons
Necessitate good finance history
Can take longer to process
Risk-averse.
How Can Financing Help Your Wholesale Business?
Wholesale financing solutions enable companies to increase their inventory and stock, which in turn heightens their day-to-day turnover. Having extra funding to hand allows savvy, forward-thinking companies to embrace business growth opportunities on a whim, as opposed to only when they have the business funding to do so.
They can do this by expanding their market expertise through new, tech-savvy software and employees, or they can use the working capital to buy new premises and additional stock.
Does My Wholesale Business Qualify for Financing?
To qualify for wholesale financing services, customers must own enough assets or collateral to oversee the wholesaler debt. These assets come in the shape of equipment, inventory and a stock volume history. If you have all of these, you can apply for wholesalers finance.
What You Will Need to Apply for a Wholesale Business Loan
When applying for a wholesale loan, you will be required to present documents that show the likes of annual turnover, sales and collateral. All of these factors make you seem less of a risk to a trading provider in the UK, and having them will place you in a better position to acquire more extensive funding.
Other factors to take into consideration include credit scores and a business plan. You will also need to provide proof of ID, such as a driver's license or passport. Be sure you have all these documents to hand before applying for funding for your business.
Proof of your turnover by month, your up-to-date businesses statements, and a solid business plan are all things a lender will consider before allowing you to borrow money.
They will use this data to decide whether or not to provide finance. This data will also help them decide what type of loan they wish to offer, payment plans, the length of the contract and interest rates.
How to Apply for Wholesale Business Loans
There are four key steps to applying for a business loan, which we have listed below:
Decide what kind of loan you want to apply for. This could be bank finance, or funding from an alternative regulated finance sector, such as those found online
Ensure you have all necessary application documents to hand to
Review your retail or wholesale business loan application carefully before submitting it
Ensure you follow the instructions when it comes to applying for the loan.
Can I Get Financing for My Wholesale Business If I Have a Bad Credit Rating?
Yes, by approaching the right lenders. The likes of payday loans, secured, and short-term loans are all great options for those who have a poor credit history.
Who Offers Financing for Wholesale Businesses?
Many providers offer business loans to retail or wholesale business owners. Some of the options to consider include:
Traditional business loans
Online short term business loans
Business lines of credit
Equipment loans
Angel investors
Venture capital
Crowdfunding
Mezzanine finance solutions
Small business grants
You can apply for these from banks, credit unions, and online lenders. The exact services offered by each will vary, so shop around to find a product that meets your needs.
Which Financing Option Is Right for Your Wholesale Business?
This is heavily dependent on your business, the assets you have and the amount of business finance you wish to borrow, as well as the period you wish to pay the funding off.
Final Thoughts
To be a success, a wholesale company often requires business finance to fuel supplies and growth. Having access to a healthy and continuous finance flow will ensure a smooth ride. This is when investing in business finance is good news. These funds can assist you with everything from payment for much-needed staff to new equipment, tax bills and more.
FAQs
How quickly can I get a wholesale business loan?
This is dependent on the lender and the type of business finance loan you have opted for.
For example, a traditional bank loan will take a lot longer to set up than short-term finance applied for online.
Because every situation is unique, there isn't a set timeline for wholesale industry business loans. With alternative loans, wholesale companies can be privy to financing solutions in just a few weeks.
This is an asset to customers who wish to stay ahead of the game and don't have enough working capital in place to do so.
How long does a wholesale business loan application process take?
When your limited company wishes to take out a business finance loan, it is likely time is of the essence.
Securing funding, from small business finance to large quantities, is dependent on a variety of factors.
The most significant is the type of finance option you choose.
For example, wholesale bank loans require a lot more paperwork than short term wholesale loans and therefore take a lot longer to process. On the other hand, online services can take as little as 48 hours to process funds.
Another option? Approach someone who is not a lender, such as a family member or friend, for the business funding of your product lines.
Which wholesale business loans require collateral?
Secured loans, asset based finance and certain bank loans require a businesses' collateral as security – this is especially the case if you're a limited company with poor credit history.
Can I take out a personal loan to fund my wholesale business?
You can, however, it is better to opt for business finance, as these types of lenders have funding solutions in place that are bespoke to business owners and their specific business needs.