The garden retail market is massively popular, with UK households spending £7.5 billion on garden goods a year, according to the Horticultural Trades Association.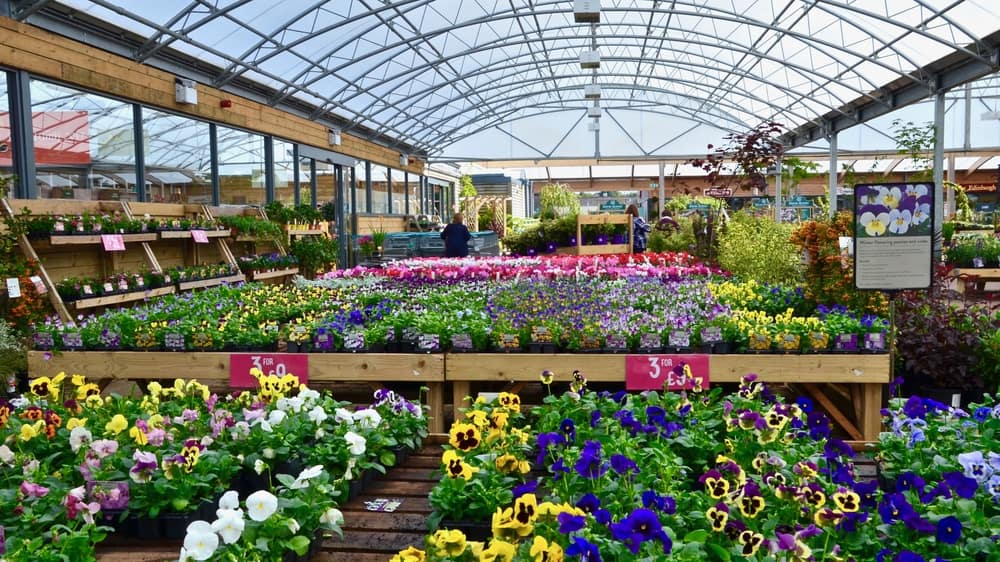 With this in mind, garden centres are an exciting business prospect to consider, but as with any start-up finding the initial finance for this venture can be a challenge. This article will discuss the various lines of garden centre business loans to assist you on your journey and discuss the ins and outs of which type of business finance is right for you.
Types of Garden Centre Financing Options
Bank business loans
The most common form of business finance, bank loans offer reasonable interest rates and agreeable loan terms but are notoriously difficult to secure.
Pros
Bank business loan interest rates are agreeable and have low variability, between 5%-15%.
Banks tend to offer the longest repayment terms, 1-10 years, with no penalisation for early repayment.
Tax-deductible interest.
Cons
The application processes for a business loan from banks are rigorous and will require excellent credit, extensive records of trailing financials and often demand extensive paperwork.
The long process and responsibility placed on the lender to provide all their paperwork can make the application process longwinded and the turnaround on receiving your loan extensive.
A comprehensive business plan will be necessary when applying for a business loan from a bank.
Alternative loans
The alternative loan is usually used as a catch-all term for various finance structures provided by online providers.
Several online providers offer finance specific to garden centres.
Pros
An alternative loan requires less paperwork than a bank loan. They are generally more forgiving of lower cash flow and credit ratings.
Some specialised lenders work only with garden centres and will offer specific advice for using your financing to overcome various obstacles thrown up when pursuing opening a garden centre.
Cons
Alternative loans generally come at a much higher interest rate than bank loans, with much higher variability ranging from 8% to 25%.
The shorter repayment term of an alternative loan may put pressure on your business.
An alternative lender will generally be less established than a bank and may be more susceptible to going under. Though this is not highly likely, it is vital to perform checks on the lender to ensure their record is reliable.
Merchant cash advance
Merchant cash advances are a relatively new form of financing that are gaining popularity due to their modern, straightforward structure.
Unlike conventional business loans, merchant cash advances operate by the lender extending a business a lump sum that is returned via a percentage of the business's debit card sales.
There are MCA finance providers that cater specifically to garden centre finance.
Pros
It's very easy to get approval for a merchant cash advance. Credit scoring and trailing financials are less crucial due to the repayments being made via daily debit card transfers.
Applications are quick and can be turned around within 24 hours, with funds deposited between 2-5 days.
MCAs offer great flexibility in how you choose to spend your finance, meaning you can tailor this line of business finance to the specific requirements of your garden centre.
Cons
If you take a long time to repay the credit, the interest rise can rise steeply. The rate can already vary from 40%-350%, so if your business starts slowly, you may find yourself paying back much more than you had expected.
The ongoing daily deduction from your credit card sales can seem like a tempting model, but that daily percentage may start to eat into your cash flow.
MCA should be used as a solution in the short term and not a long-term alternative to a garden centre business loan.
Asset finance
This form of credit is secured against existing assets, existing or new. The assets can include inventory or commercial real estate.
This form of finance is available for garden centres through specialised providers.
Pros
Putting up equipment or real estate does not mean you surrender ownership of it; you will remain the legal owner of any collateral leveraged against the loan.
Little emphasis is based on credit score or financial history as credit is extended against the physical property.
The borrower is given complete freedom over how they choose to spend the finance to best benefit their business.
Cons
If you default on your loan repayments, you will need to surrender the collateral to your loan provider. If the assets are crucial to your business, this may make your business unworkable.
The value of the assets you extend as collateral will limit the amount you can borrow, meaning you may not be able to borrow as much as you require.
What Can I Use My Garden Centre Funding for?
What you can use your loan for will depend on the garden centre finance type you choose.
While a bank loan may stipulate your loan's purposes more clearly, a merchant cash advance will give you complete control over the funds.
Some things garden centres may need to get up and running include:
Social media/developing your website.
Expanding your retail into other areas such as home and garden furniture, water features and books.
Hiring new staff.
Purchasing work vehicles to aid with logistics.
Renovations, refurbishments and expanding on your existing premises.
Building an in-store cafe or restaurant.
Does My Garden Centre Business Qualify for Financing?
This depends on the line of finance you choose. Some garden centre companies may struggle to get funding from a bank due to their application processes and unwillingness to invest.
If this is the case, you may qualify for an alternative garden centre loan that places less emphasis on your previous financials, personal details and credit performance; this is also true of a merchant cash advance which is easy to acquire.
How to Apply for Finance for Garden Centres
If you are in a stable enough position to apply for a loan from your bank for your garden centre, it is simply a case of setting up an online meeting with one of their loan representatives to discuss your options.
When choosing one of the other options detailed above, the process is much easier. You can generally do it from the comfort of your home via a telephone call or an online application form and a subsequent email exchange.
Can I Get a Garden Centre Business Loan If I Have a Bad Credit Rating?
If you have a poor credit rating, pursuing garden centre loans may not be the best choice as it can lower your credit score further and thwart any future hope of getting credit if you need it.
Having said that, asset-based lending and MCA are less dependent on your credit score as the former is leveraged against existing collateral and the latter against your future sales.
Who Offers Financing for Garden Centre Businesses?
You can find specific alternative loans with garden centres in mind from the links above. A general MCA provider will offer a garden centre loan; this is also true of alternative loan providers. All banks provide loans for businesses, but they may be less willing to finance garden centres.
Which Garden Centre Financing Option Is Right for You?
The reason why many garden centres require finance will vary from business to business, so this will affect your choice of garden centre loans.
If you are seeking a bridging loan to ease pressure in the short term, then MCA, with its quick turnaround and relaxed terms, is an ideal option.
If your business is stable and has a proven record, and you are seeking long-term reliability, a bank loan is the best choice.
Final Thoughts
The garden centre industry is potentially a profitable venture that will interest established entrepreneurs or gardeners seeking to monetise their passion.
Whichever background you come from, there is a wide range of credit options available to you to accommodate your background and your plans for the future, with many loan specialists geared towards this specific business venture.
FAQs
What are the risks of taking out a mortgage to fund garden centre businesses?
The main risks are having to pay back more than you initially borrowed due to the rate of interest or negative equity, which is when your collateral depreciates in value from when you took the loan out.
 
Moreover, if you personally guarantee the loans your house or other assets could be at risk too.
How soon can I receive a business loan for my garden centre business?
A bank loan may take up to a month to receive, while an MCA line of credit or an alternative loan can be turned around in between 1-5 business days.
What is the difference between secured and unsecured business loans?
An unsecured loan does not require collateral but, as such, will need a good credit score and history; the opposite is true of secured loans.
Because there is no collateral, unsecured loans generally incur higher interest rates.