Ever wonder what the difference is between Visa, Mastercard and American Express (Amex)? Or even which one is better? Then this guide should help you learn more about each one.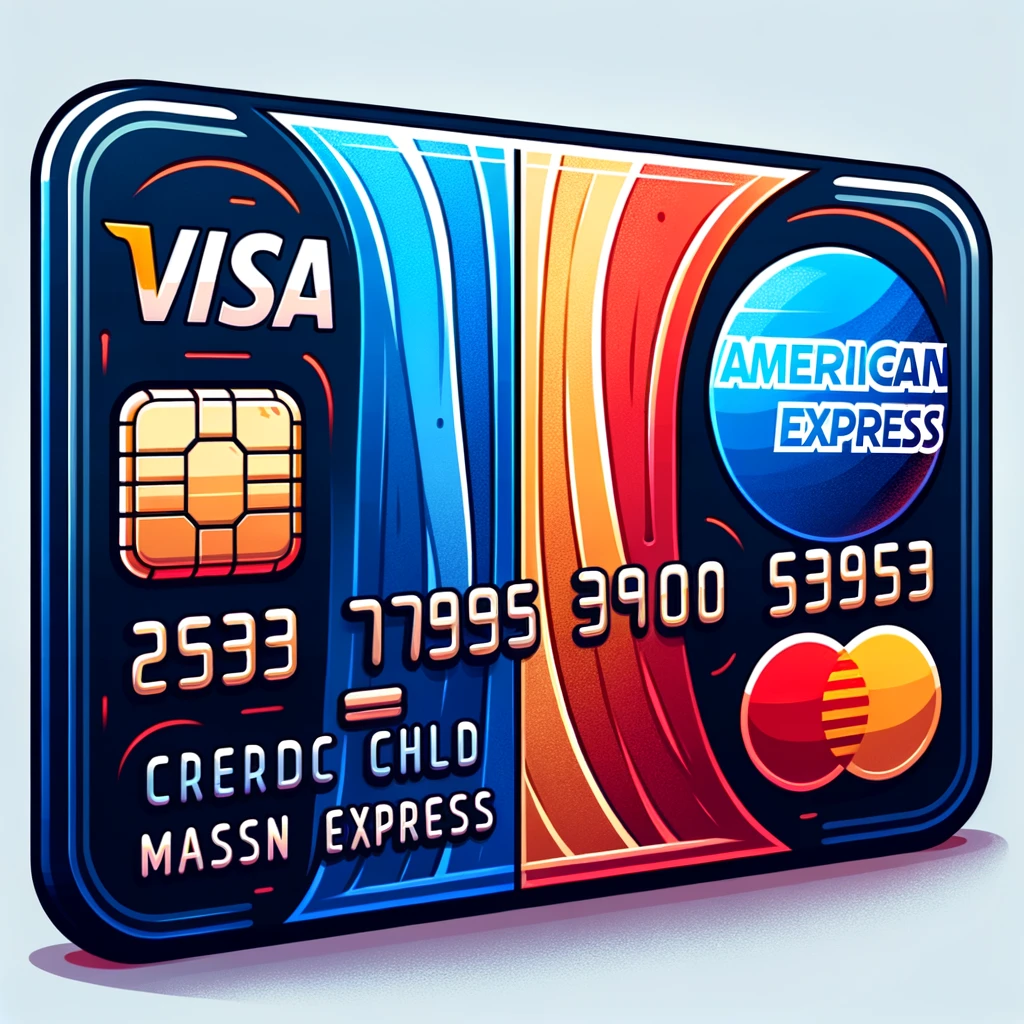 Card Issuer vs Payment Network: What's The Difference?
Consumers have a wide variety of credit card providers to choose from, with Visa, Mastercard and American Express being the most well-known and used.
Every credit card company offers clients different perks, monthly usage fees, interest rates and cashback rewards, making it a daunting task to know which one to choose.
When comparing Visa, Mastercard and American Express, one should take note of whether they are card issuers or payment networks.
Card issuer
A card issuer is a provider that extends credit to a consumer.
When using a card issuer's credit card, the issuer pays for the transaction and gets their money back once the client pays their bill at the end of the month. American Express, in this instance, is a credit card issuer.
American Express is also a payment network. It, therefore, extends credit to individual customers and also processes their payments.
When using a Visa or Mastercard credit card, you will deal with credit card issuers, which are the banks which you obtained your credit or debit cards from.
Payment network
A payment network only processes credit card transactions.
Payment networks transfer funds from the card issuer (the credit provider) to the merchant or business where you shop.
Visa and Mastercard are payment networks, while your bank is the card issuer. Both Visa and Mastercard serve as "middlemen" between you, the issuing bank and the retailer. These two payment networks, therefore, make money by charging the issuing bank a fee (interchange or "swipe" fee) to issue cards and process payments.
Network Acceptance Rates
When selecting a credit card provider, another important factor you should consider is how widely accepted your preferred credit card would be.
Domestic acceptance
When choosing a credit card provider, opt for one that is widely accepted domestically. This will ensure that, no matter where you shop or travel, you can use your card at domestic vendors or businesses.
In the UK, American Express is widely accepted in large cities but less so in rural areas. Visa and Mastercard are the more popular credit card providers as they are more widely accepted in both cities and rural areas in the UK.
International acceptance
Internationally, American Express is accepted in more than 160 countries, while Visa and Mastercard boast acceptance in more than 200 countries.
In Canada and Australia American Express is widely accepted, while in Asia and Europe, it is not so popular. American Express tends to charge retailers a higher price to process payments, which is why some vendors prefer not to use them.
Therefore, no matter which overseas countries you are visiting, have a Visa card or Mastercard credit card on hand, always be safe.
Visa and Mastercard have also started expanding their payment offerings to include digital payment options such as Apple Pay, Google Pay and Samsung Pay, increasing their payment footprint.
Network Benefits
Another important factor to consider when choosing a credit card network provider is all the benefits it offers.
The network benefits your preferred provider offers are, mostly, tied to the service level of your card.
Visa
Visa offers three levels of benefits for its customers: Visa Traditional, Visa Signature, and Visa Infinite.
All three of these levels offer different benefits, with Visa Traditional, among others, offering emergency card replacement, emergency cash disbursement, zero liability for fraudulent charges and cardholder inquiry services.
Its Visa Signature package offers all the benefits you'd get with Visa Traditional plus additional benefits such as travel and emergency assistance, lost luggage reimbursement and Visa Signature Concierge services.
Visa Infinite has all the benefits that Traditional and Signature provide and has additional perks such as travel insurance, purchase security and return protection.
Mastercard
Mastercard credit cards also offer three different benefits packages: Standard Mastercard, World Mastercard, and World Elite Mastercard.
Standard Mastercard benefits include zero liability protection, Mastercard ID Theft Protection, rental car insurance and price protection, among others.
Its World Mastercard benefits include purchase assurance, travel accident insurance, baggage delay insurance and lost or damaged luggage insurance.
Its World Elite Mastercard benefits include extra levels of travel insurance, a personal travel advisor, Lyft credit and a boxed discount.
American Express
American Express' benefits vary by card, but, in general, include an extended warranty, purchase protection, return protection, mobile phone coverage and a concierge service.
Eligibility
Whether you qualify for a particular company's credit card will also depend on your eligibility.
Eligibility requirements depend on your income level, credit score, and credit history, to name a few.
It is generally accepted that the more perks a card provides, the more difficult it would be to qualify for.
When it comes to credit score, for example, an American Express card is only issued to individuals with a score of 670 or higher. On the other hand, to qualify for a Visa or Mastercard credit card, applicants only have to have a fair credit score of 630.
Visa and Mastercard are payment networks and not card issuers, and, therefore, do not control the qualifying criteria. Banks and other financial institutions as card issuers set their qualifying criteria, which can make it much easier to obtain either a Visa or Mastercard credit card.
Additionally, qualifying for premium credit cards (with more benefits) would thus be a lot more difficult than qualifying for an entry-level credit card (with fewer perks and benefits).
Card Selection
American Express does not have a wide selection of cards. As a card issuer, American Express offers only a limited number of cards, issued through its payment network.
The Visa or Mastercard network, on the other hand, offers a wide range of cards to select from as they work with issuing banks to provide cards to clients.
Customer Service
When it comes to overall customer satisfaction and customer service, American Express is a clear winner. According to a 2020 US Credit Card Satisfaction Study, American Express claimed the first position in overall customer satisfaction ratings.
Both Mastercard and Visa do not have direct control over their customers' satisfaction and customer service ratings, as the banks or credit card companies that issue the cards deal with customer service-related issues.
How To Choose Between Visa, Mastercard, or American Express
Ultimately, before deciding which credit card network to choose, you would also have to consider the following factors:
Your credit score: Your overall credit score will determine which credit card product you qualify for. If you have a very favourable credit score, opt for a product that offers you more benefits and perks. If you do not have a great credit score, Visa and Mastercard may be easier to qualify for.
Where do you spend your money? Even though American Express can be used widely in the UK and is accepted in more than 160 countries around the world, Visa and Mastercard offer a bigger payment network.
Travel rewards: Depending on where and how often you travel, pick a credit card provider that has service agreements with your travel company or vendor of choice. Credit card companies offer a rewards credit card which can provide you with an array of travel rewards.
Diversification: Another suggestion is to not limit yourself to just one credit card processing network. Keep cards from different providers in your wallet so that, when you happen to shop at a vendor that does not accept one provider, you can use another card of the merchant's preference.
FAQs
How much will my credit limit on my credit card be?
Your credit limit will depend on your risk profile. Credit card companies base credit limits on factors such as credit score, monthly income, and whether you have other types of credit.
How long does it take to get a credit card?
Many clients qualify for instant approval, while sometimes, there will be a waiting period before a credit card is issued. Once you have been approved, you'll be either issued a card immediately at your bank or one will be mailed to you which can take up to 10 days to be delivered.
What happens if I default on repayments?
If you are late on your credit card repayments or you miss a payment, you'll be charged a fee. The late or missed payment will also be recorded on your credit report. This could affect your credit score and impact whether you will qualify for loans in the future.