FacFlow is an online invoice factoring service provided by the Royal Bank of Scotland (RBS). The Royal Bank of Scotland is one of the largest British banks and part of The Royal Bank of Scotland Group plc. RBS has a range of personal and business finance products, including current accounts, savings, finance, loans, and credit cards. RBS business finance products are available to both small businesses and large enterprises.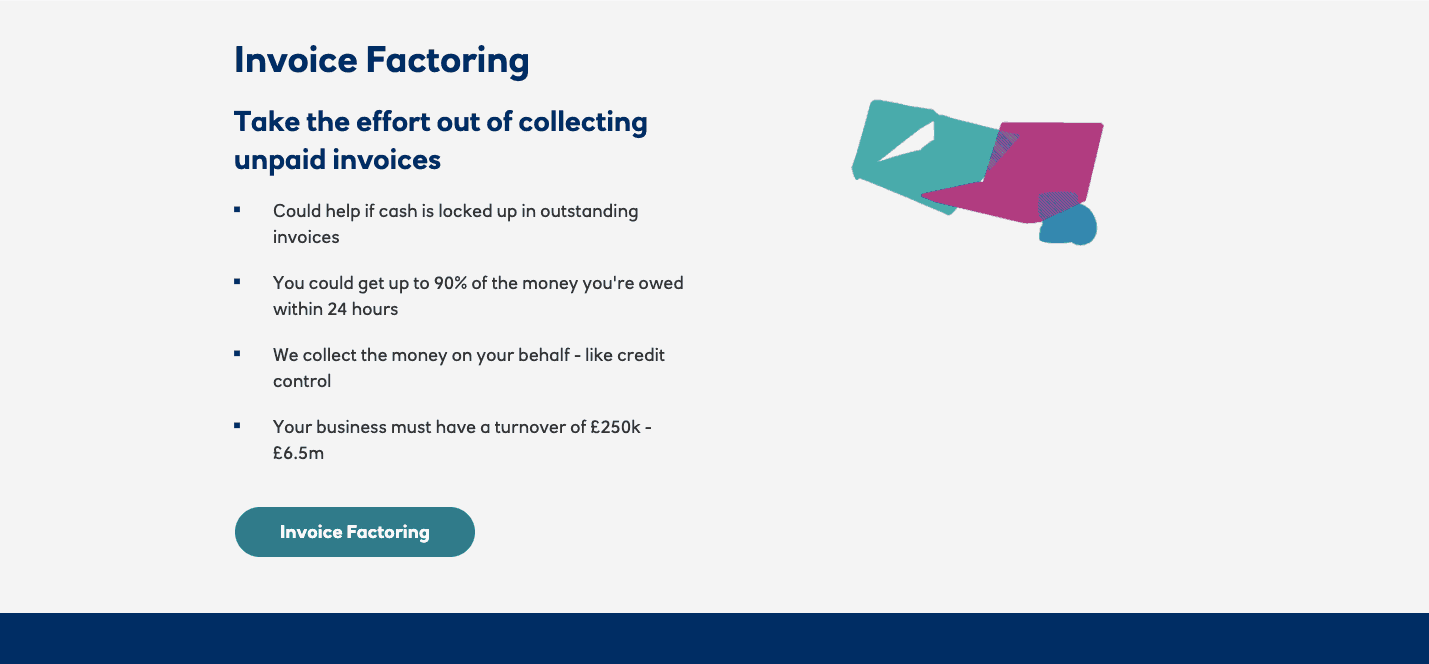 RBS FacFlow Business Finance
Invoice factoring
FacFlow is an invoiceFactoring service, giving eligible businesses the ability to release cash tied up in unpaid invoices. RBS Facflow can release up to 90% of the money owed within 24 hours. RBS also takes care of credit control and will chase the outstanding invoices for your business. To be eligible, your business must have a turnover of £250,000 – £6.5 million.
Invoice discounting
Invoice discounting is very similar to invoice factoring but you collect the money yourself rather than them doing it for you. It offers up to 90% of outstanding invoice values within 24 hours. To be eligible you must have a minimum turnover of £300,000.
RBS Reviews and Ratings
There are no reviews for FacFlow as an individual service on any of the review sites. However, RBS business has a significant presence across Trustpilot and other sites.
Like a lot of large banks, RBS' online reviews are typically very critical. On Trustpilot, 87% of business customers rate RBS 1/5. Their complaints range from unfair charges to slow and poor service. Reviews.co.uk and Smart Money People reviews are more mixed.
Trustpilot – 1.5/5 (based on 555 reviews)
Google Reviews – no reviews
Reviews.co.uk – 3.67/5 (based on 3 reviews)
Smart Money People – 4.04/5 (based on 431 reviews)

Pros
Online and paperless service.
Receive 90% of your pending invoices upfront within 24 hours.
Option for them to do the chasing for you or confidential service
Cons
No reviews for FacFlow specifically.
Unclear how user-friendly the online system is.
Website: RBS FacFlow Business Finance