Find out what actual customers of Xpedeon payroll software think about it.
Or better yet leave your own review.
We also go over how much Xpedeon costs, what features it offers and what other reviewers think about it.
Xpedeon User Reviews
Xpedeon Review Summary
0.0 out of 5 stars (based on 0 reviews)
Recent Xpedeon Reviews
There are no reviews yet. Be the first one to write one.
Submit A Review For Xpedeon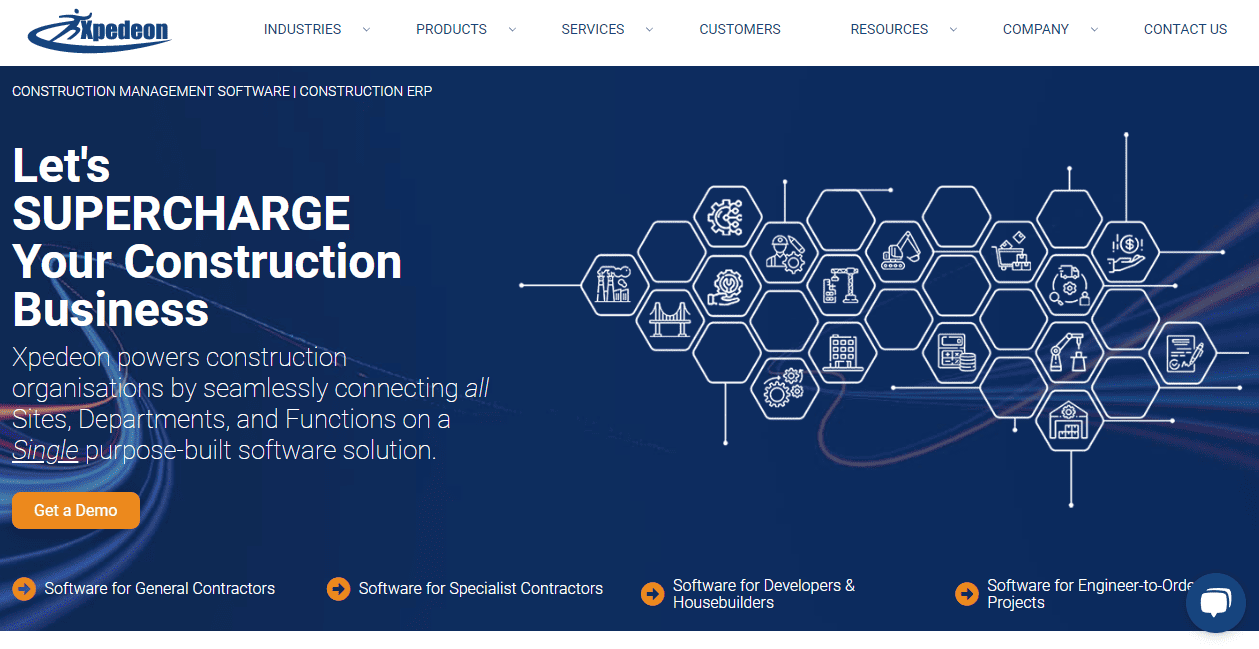 Key Xpedeon Information
Software Name: Xpedeon
Company Name: Algorithms Software
Listed On HMRC Website: Yes
Listed As Free By HMRC: No
Business Size: Enterprise
Sector Focus: Construction
Click to visit the Xpedeon website
Xpedeon Reviews From Other Websites
Xpedeon Prices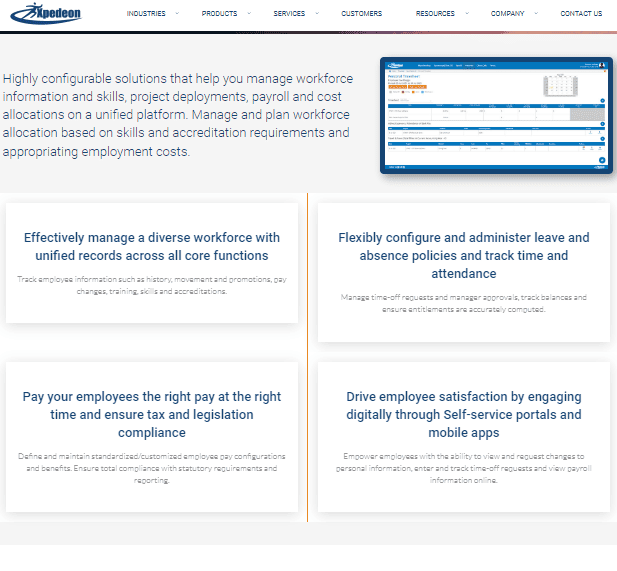 How much does Xpedeon cost? Here is what they publish on their website:
Xpedeon Free Plan / Free Trial
Offers A Free Plan? No
Offers A Free Trial? No
How Long Does The Free Trial Last? Not Applicable
Paid Plan Costs
Here are the names for for the various plans Xpedeon offers and how much they cost per month:
Standard: NA
NA: NA
NA: NA
Xpedeon Features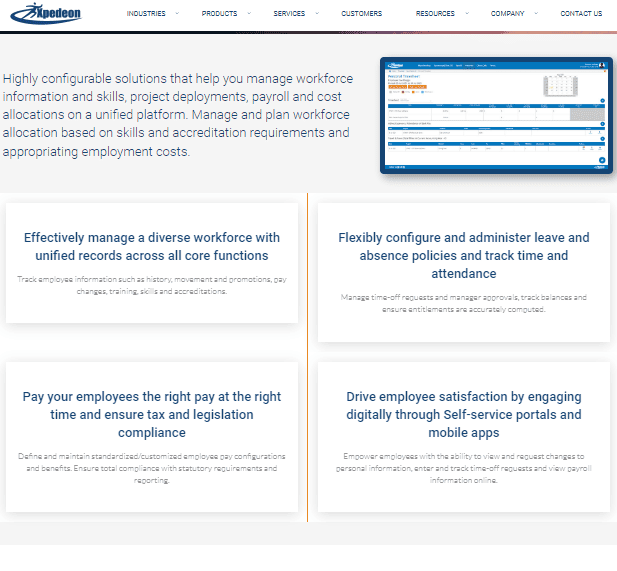 Standard Features
Effectively manage a diverse workforce with unified records across all core functions
Pay your employees the right pay at the right time and ensure tax and legislation compliance
Flexibly configure and administer leave and absence policies and track time and attendance
Drive employee satisfaction by engaging digitally trough Self-service portals and mobile apps
NA Features
NA
NA Features
NA
Other Software Integrations
Not Listed
Popular Features List:
Run Unlimited Payrolls: No
Automatic Tax Filing & Payments: No
Live Customer Support: No
Ability To Manage Employee Benefits: No
Employee Access to Platform: No
Direct Deposits: No
Expense Reimbursements: No
Time Off Tracking: NA
Handle Deductions From Pay: No
Debt Repayment From Pay: Algorithms Software
Background Checks: No
Offers An API: No
Create Payslips: No
Create P45: No
Create P60: No
Bonus Incentive Pay: No
Pension Filing: No
Statutory Payments (E.g. Sick Pay, Maternity Pay, etc.): No
Direct HMRC Submissions: No
RTI Compliant: No
Pros & Cons
The following pros and cons come from Trustpilot and other third-party review sites from around the web.
Pros
This is software is very much useful for us having consolidated Trial Balance, P&L and Balance Sheet for entire organization in one go. Earlier we were used to spend so much time for consolidating all sites data for having all above reports for the company it was very cumbersome job at that time. We are having dynamic options in reports for changing titles as per our requirement in our reports which is a very good feature. We observe that it is very user friendly software it is not taking much time for giving training to our new colleagues also. Whenever we are having doubt we can use help menu for understanding the procedure of the transaction.
Ease of Report generation – No more dependency over Excel to generate graphical reports. With Xpedeon's report generation capability, reports are generated instantly and printed/exported to management. Store keepers are able to manage the inventory details properly. There is proper control over stock and have reduced pilferages and stock theft.
Mobile Application works well on the move
Integration to current business processes was straightforward. There are common themes throughout each module which speeds up learning. The data is easy to drill down and to report in different ways. The online training videos are a great advantage as allow consistent training and knowledge sharing throughout the business.
A complete ERP system integrating all aspects of the business. From Site Procurement/Subcontract to Payment, Payroll processing and allocation. Numerous modules allowing the digitization of various processes within our business. Improving the efficiency and accuracy of reporting. The installation and support teams provide an excellent service and the system is able to meet our exact requirements.
Cons
Nothing to mention significantly… we are happy with product experience
No Cons as such. It's a highly advanced software, all my accounting requirements are fulfilled by ERP. Highly recommended to all industries.
Relatively slow cloud based system which requires improvement
A planning tool to in book works on site would be useful.
There are no real Cons to the software it is able to cover all our requirements and we are in the process and plan to roll out further modules.
Other Payroll Software Topics