Discover 7 effective strategies to reduce your corporation tax bill. Learn about capital allowances, tax reliefs, transfer pricing, and more.
Please note noting in this article should be taken as tax advice. Please consult your accountant before implementing any scheme to reduce corporation tax.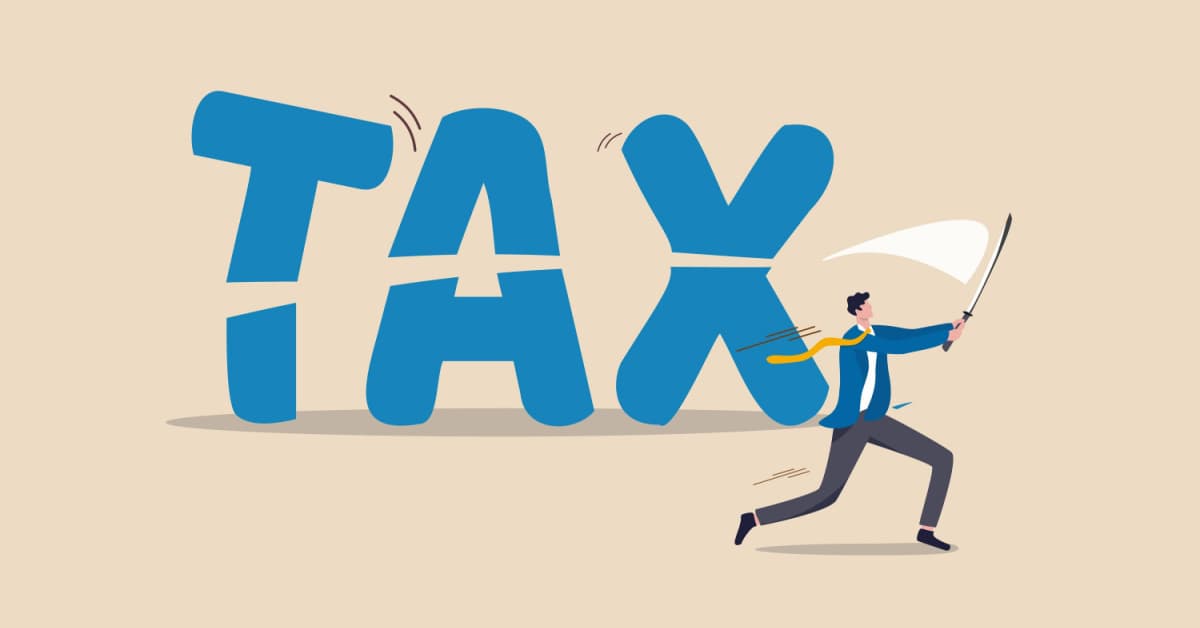 What is Corporation Tax?
When you pay corporation tax, it is applied directly to the income of your limited corporation (and other business types). It is a significant source of government revenue. It's dependent on taxable revenue earned by businesses. The government determines the corporate tax rate, which varies according to the size of the firm and its income.
Businesses must assess and declare their tax due on an annual basis. Typically, the payment is due nine months and one day after the end of the accounting period. You may be wondering how to reduce corporation tax.
There are a variety of tax reliefs and allowances available to help reduce corporation tax liability and build a tax-efficient structure. Your business can reduce the corporation tax bill early by employing certain techniques.
Firms should seek professional advice to handle the complexities of tax. It will enable them to investigate suitable methods to reduce their corporation tax liability while complying with tax rules and regulations.
Capital Allowances
Capital allowances allow you to apply for tax relief on qualified business expenses. This can help you reduce your corporation tax. When you invest in assets for your business, the costs are not immediately deductible. Examples of these assets are company cars or work equipment.
Investing in plant and machinery can help reduce your corporation tax liability. This allows you to stretch the tax relief across many accounting periods. As a result, your taxable profits are lowered, reducing your tax liability. The annual investment allowance (AIA) is a special tax break for firms that invest in qualified plants and machinery.
It allows firms to deduct the whole cost of qualified assets from their taxable earnings in the year of purchase, subject to a certain limit. If you are paying tax on plant and machinery, get your accounts reviewed by an experienced accountant. You might save even more money!
Capital allowances offset the cost of asset investment against your business's corporation tax bill. It allows you to reduce your tax burden and maximize your overall tax position. HMRC has established criteria for qualifying assets and specified rates for claiming capital allowances.
Claim TAX Relief
Claiming relief could help you reduce your corporation tax. Research and Development (R&D) tax relief allows businesses that engage in R&D activities to deduct an extra amount from their taxable profits. In some situations, you may be eligible for a cash refund.
This corporation tax relief promotes innovation in new businesses. It achieves this by offering financial assistance to companies that invest in research and development. Businesses can lower their taxable profits by deducting R&D expenses or getting a cash refund. This will reduce their corporation tax liability.
The Patent Box relief provides a lower corporate tax rate of 10% on earnings from patented inventions. Businesses with qualifying patents can apply the reduced tax rate to income from the patented technology. Companies can cut their tax and keep more of their profits.
A tax professional can show you how to reduce corporation tax and decrease corporate tax liability through patent box tax relief.
Transfer Pricing
Transfer pricing entails determining the pricing of goods or services between connected companies. Businesses can transfer earnings more favourably across companies by carefully calculating these costs. This will lower your tax liability. Companies that use effective transfer pricing can claim their business expense in higher-tax areas.
You will also benefit from a tax credit or reduced tax rates in other areas. It is also critical to maintain compliance with applicable tax rules and regulations. Seek advice from tax specialists to verify that your operations are compliant with the law.
Enterprise Investment Schemes (EIS)
Businesses that invest in qualified enterprises under the EIS can get income tax relief equivalent to a percentage of their investment. The reduction can be applied to the amount of corporate tax owed.
Other tax benefits may be available for EIS investments. These include capital gains tax deferment and inheritance tax exemption. The EIS plan promotes investment in small and emerging businesses. It offers businesses the possibility of both cash gains and large tax savings.
Claim for Overheads
Claiming for overheads might help you optimize your allowable expenses. These business expenses can be subtracted from your business income before calculating your taxable earnings. You don't necessarily have to pay tax on these!
Businesses can reduce their taxable earnings by appropriately identifying and claiming these allowable business expenses. You can become more tax efficient, optimize tax deductible items, and lower your entire tax burden, including national insurance contributions.
Pay Your Salary
Your business is subject to tax on its profits as it is a separate legal entity. Paying yourself an appropriate salary effectively transfers part of company profits to you, lowering the corporation tax bill early.
You are transferring the company's tax burden to yourself. It is critical to ensure that your salary reflects the services you deliver to the business.
Claim Business Mileage
Claiming for business mileage might help you save money on your corporation tax bill. When you use your car for business, you can deduct the mileage as an allowed cost. The mileage allowance is a tax-deductible expense.
As a result, it can be deducted from your company's taxable profits. It is essential to keep precise records of your company mileage to support your claims. This covers the reason for the trip, the distance travelled, and the dates.
FAQs
When is the deadline for paying corporation tax in the UK?
Corporation tax in the UK is normally due 9 months and 1 day after the end of your company's accounting period.
Can I change my company's accounting period to align with the tax year?
Yes, you can shift your company's accounting period to align with the tax year. You must follow appropriate processes and inform HM Revenue and Customs (HMRC) within the specified time restrictions.
Conclusion
There are a lot of techniques for how to reduce corporation tax. Your corporation tax bill doesn't have to be so high! We recommend hiring a professional accountant to deal with your tax affairs. It's the best way to ensure you reduce your bill and remain compliant with HMRC tax laws and regulations.
Sources
https://www.taxcloud.co.uk/blog/2023/10-legal-ways-to-reduce-your-corporation-tax-bill
https://blog.shorts.uk.com/how-to-reduce-corporation-tax-15-top-tips
https://www.accountsandlegal.co.uk/tax-advice/11-ways-to-reduce-corporation-tax
https://www.freshbooks.com/en-gb/hub/taxes/reduce-corporation-tax