Discover the difference between financial accounting and management accounting. Learn why it matters and how these disciplines impact business finance.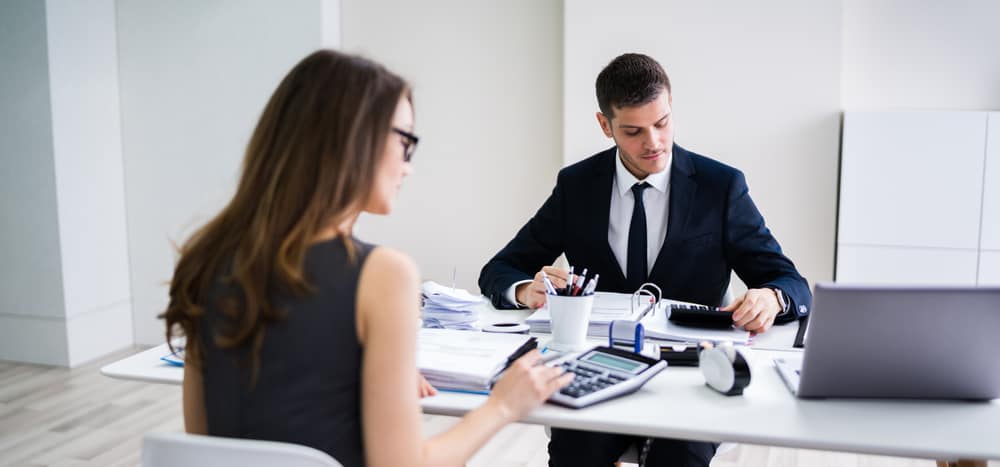 The Difference Between Financial Accounting and Management Accounting
To make the comparison easier, here are a few subcategories where they tend to differ the most:
Usage and time period
Financial accounting involves creating information using historical data. This data comes in the form of financial statements over a specific time. Managerial accounting focuses on past performance to generate forecasts.
Investors frequently use financial statements to create their own forecasts. In this sense, financial accounting doesn't solely look at the past. But, future forecasting can't take place on the financial statements.
Regulation
What truly sets financial and managerial accounting apart is their legal status. Managerial accounting reports are for internal use. This means that companies can establish their own rules for managerial accounting reports, like what specific financial information they should include.
Financial accounting reports, like income statements and balance sheets, are heavily regulated. They're released to be consumed by the public, usually in the form of investors. This involves a company's management regulating financial data. They'll have to ensure it's accurate and following certain reporting standards.
The generally accepted accounting practices (GAAP), are the standards that most managerial and financial accountants follow. They allow for uniform comparison.
Reporting focus
Financial accounting reports usually present concise and generalised information for many reasons. Despite being transparent, they may not reveal very specific accounting data.
In contrast, the reports generated by management accountants have more detail and are more technical. Ultimately, both financial and managerial accounting reports can offer companies strategic advantages.
Which Is Easier: Financial Accounting or Managerial Accounting?
Both managerial accounting and financial accounting have their own difficulties. So, this depends on how you define easy.
With financial accounting, the report has to follow GAAP for consumption by external users. This means extensive training.
But, managerial accounting also requires extensive training, as accountants need to understand how different factors can impact your business operations.
Which Is Better: Financial Accounting or Managerial Accounting?
Managerial accounting and financial accounting are distinct roles. Managerial accounting frequently deals with information related to operating expenses. Subsequently, it could be more valuable when it comes to making strategic decisions.
Whereas, financial accountants report on assets and liabilities. This could be more useful for external parties like investors. So, it really depends on which side of the fence you're on. Neither role is better than the other, as they serve different purposes.
FAQs
Are accountants expensive?
The cost of hiring an accountant depends on the size of a business and how complex the financial tasks at hand are. This means that hiring an accountant can be either relatively cheap or costly. Either way, doing so should be considered an investment that eases business decisions and saves them money.
How many types of accounting are there?
There are several types of accounting, each of which serves a different function. Besides financial and managerial accounting, here are the most common types:
Tax accounting
Cost accounting
Forensic accounting
Should I hire a financial accountant and a management accountant?
Some businesses can gain from doing so but you don't necessarily have to hire both a financial accountant and a management accountant. The decision comes down to your needs and financial capacity.
If you're unsure, a consultation could be helpful. You could also consider hiring a hybrid accountant who can do both or outsourcing certain accounting functions.
Can a business solely rely on financial accounting?
Financial accounting is vital for reporting and compliance. But, relying on it solely could limit your business operations. Managerial accounting gives a deeper understanding of internal processes and performance metrics. The better approach would be to balance both financial and managerial accounting, as the two can be complementary to each other.
Final Thoughts
It's important to have a good understanding of how these types of accounting differ. They can help your business transactions and operations run smoothly. Management accounting can provide valuable insights for decision-making. Financial accounting focuses on compliance and external reporting. But, both types of accounting are essential for corporate success.
Because of this, hiring a skilled accountant can prove invaluable. Accountants can help immensely in ensuring accurate reporting and alignment with financial regulations. So, if you want to drive growth and financial health, don't crunch the numbers yourself, let an accountant do it for you.
Sources:
https://libeo.io/en-gb/blog/accounting/management-accounting-vs-financial-accounting
https://www.investopedia.com/ask/answers/041015/how-does-financial-accounting-differ-managerial-accounting.asp#toc-reporting-details
https://www.freshbooks.com/hub/accounting/financial-accounting-vs-managerial-accounting
https://www.linkedin.com/pulse/management-accounting-versus-financial?trk=pulse-article_more-articles_related-content-card