This article discusses the differences between financial and management accountants in terms of skills, duties and qualifications.
What is an Accountant?
An accountant, or a financial accountant, is concerned with the financial records of a company or individual.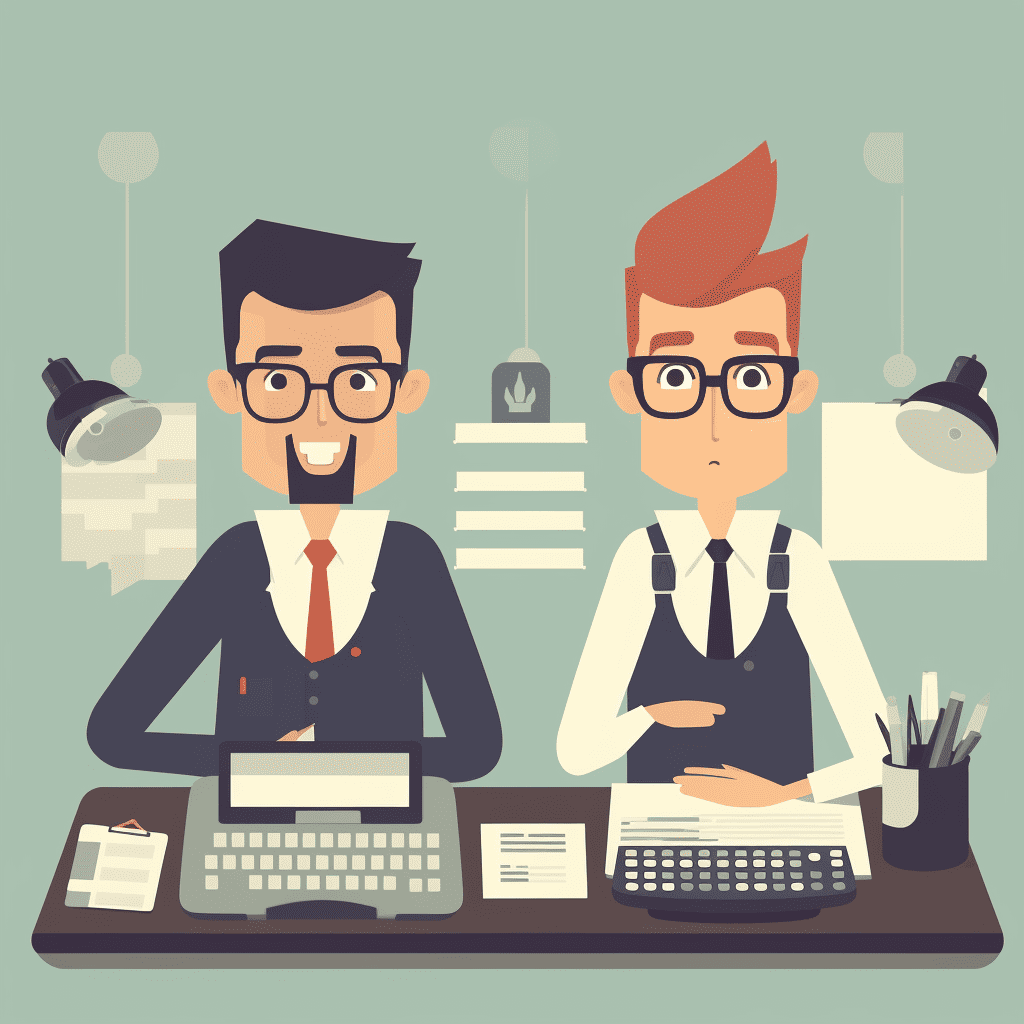 Their main role is to check financial accounting reports and ensure that the business or person complies with relevant financial and tax laws.
Accountants are employed as part of a company, work independently for clients, or are hired by non-profit organisations or the government.
Their training ensures they are familiar with UK tax laws and general accounting practices.
It is often up to an accountant to manage a company's budget by maximising profits and reducing unnecessary expenses. They can offer sound financial advice and analyse financial risks.
Accountants are responsible for drafting various documents, including:
Financial statements
Management reports
Tax returns
Annual accounts
They are also responsible for ensuring all relevant information is submitted to HMRC.
Financial accounting duties
Main contact for tax, pension, audits, insurance and statutory returns
Annual, quarterly and monthly reporting
Internal auditing
What is a Management Accountant?
Management accounting – also called managerial accounting – focuses on financial decision-making. These accountants work with the managerial staff of an organisation and are involved in the profitability of the company.
Managerial accounting combines financial accounting and business management. It can involve drafting different financial policies and managing information systems.
Management accountants are sometimes responsible for managing the other accountants within a company.
Managerial accounting is specifically concerned with the financial performance of the organisation. These accountants can do general accounting work too, like preparing financial statements and budgets, but with the overarching goal to enhance profits.
They work with several departments within the organisation to ensure each department is sticking to its budget. They also liaise with non-financial staff in terms of project deadlines and can help them apply for loans or grants.
Managerial accounting duties:
Documentation like financial statements
Managerial accounting reports determining profitability and performance
Payroll
Financial management and forecasting
Financial analysis
Key Differences Between Financial Accounting and Management Accounting
Financial accounting and managerial accounting are two accounting practices. These practices are used to determine the financial performance of a company or individual.
Although there is some overlap in duties, there are also some key differences between these two practices:
Qualifications
Both accountants and management accountants need to be qualified to work in the UK. However, the road to these qualifications looks a bit different.
A financial accountant must:
Have a qualification from the ICAEW (the Chartered Accountant Qualification, or ACA) or the Association of Chartered Certified Accountants (ACCA)
Have knowledge of UK statutory reporting
Have skills in financial accounting reporting
A management accountant must:
Have a qualification from ACA, ACCA or the Chartered Institute of Management Accountants (CIMA)
Have business management skills
Duties
Financial and managerial accountants have different focuses and duties.
Financial accountants are mainly responsible for preparing financial documents that need to be submitted to the HMRC and Companies House. They ensure that an individual or business is tax compliant.
Financial accountants advise their clients on how to remain compliant and where they can cut back on costs. This mostly relates to the external obligations of a company.
Management accountants have a greater focus on the internal financial situation of a business. They prepare reports for the company's management team to help them make financial decisions. They design and help to implement internal strategies and budgets.
Skillset
There is quite a bit of overlap between the skills of financial and managerial accountants, but there are also several distinctions.
As we mentioned, financial accounting is more concerned with external financial obligations. This means they need the following skills:
Using accounting software
Numeracy
Attention to detail
Report writing
Preparing accounts
Balancing and reconciliations
Management accounting is more related to internal processes and financial management. These accountants need to possess skills in:
Communication
Decision-making
Problem-solving
Negotiating
Auditing
Developing strategies
Forecasting
Working independently
Which is Better: Accountant or Management Accountant?
There isn't a best practice – these are two vastly different jobs.
Financial accountants help with tax payments, internal auditing and budgeting.
Management accountants provide financial data to internal management teams to help with decision-making.
Large companies will most likely have to employ both of these accountants, whereas smaller businesses and individuals will benefit from the help of just a financial accounting professional.
Final Thoughts
There are some key differences when it comes to financial and managerial accounting. The former focuses on external financial compliance, while the latter combines financial and business management to help a company maximise profits and analyse its financial health.
Whether you are a business leader or an individual, you'll benefit greatly from appointing an accountant to help you manage your finances.
Sources
https://libeo.io/en-gb/blog/accounting/management-accounting-vs-financial-accounting
https://uk.indeed.com/career-advice/finding-a-job/financial-accountant-vs-management-accountant
https://www.forbes.com/advisor/business/8-types-of-accounting-explained/
https://www.investopedia.com/ask/answers/041015/how-does-financial-accounting-differ-managerial-accounting.asp
https://www.roberthalf.co.uk/advice/career-development/whats-difference-between-management-accounting-and-financial-accounting