The 7 accountants listed below are the top-rated accounting firms in Derry based on Google reviews. Firms had to have at least 3 reviews and a score above 3.5 to be included.
Please note that these listings are in no particular order and are based on user reviews only. We can't guarantee the quality of any of the services directly. 
1. Northwest Accountants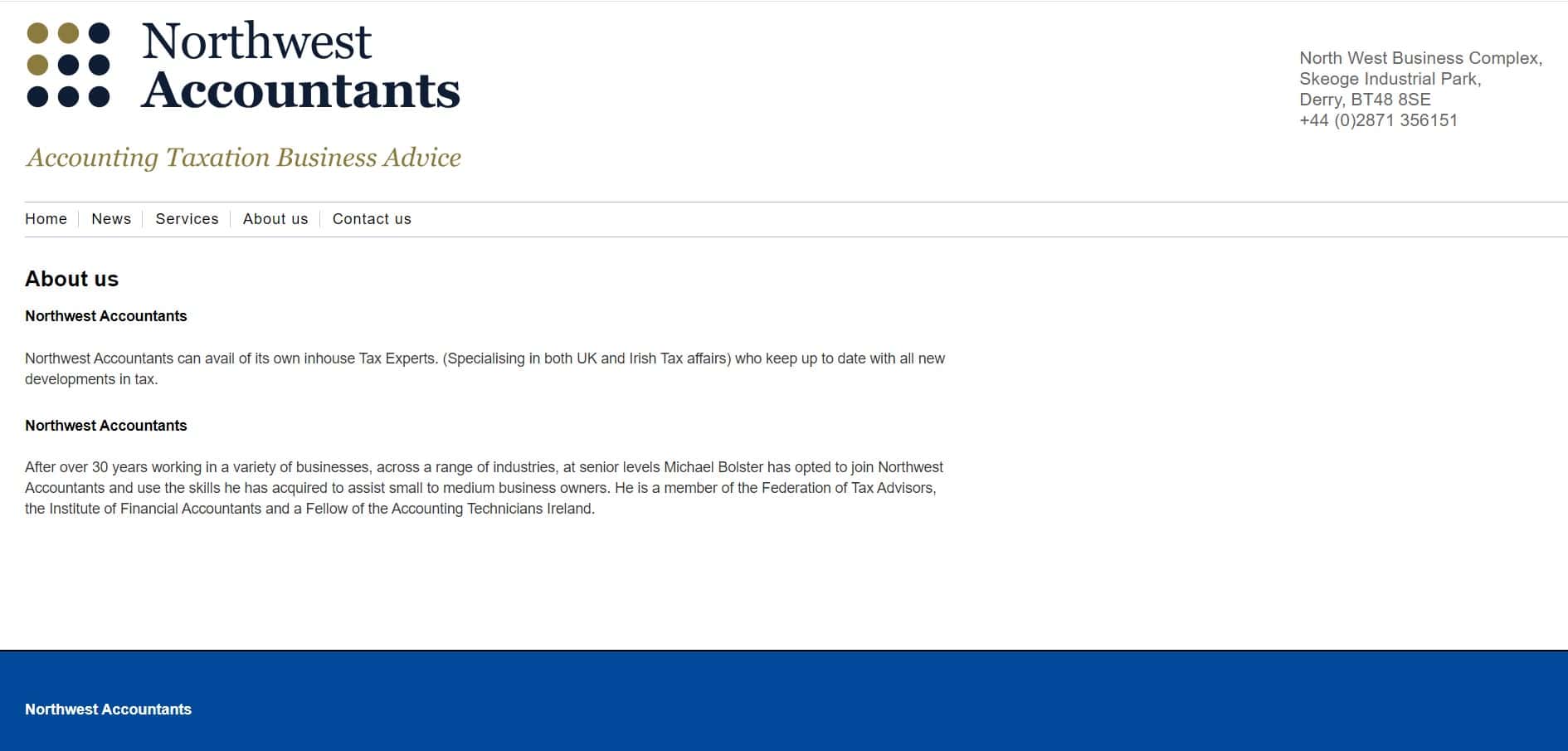 Sample Services:
Accepting Credit and Debit Card Solutions

Accountancy and Tax Services

Asset Finance Services
Auditing Services

Business Risk Services

Company Formation Services

Corporate Finance Services

Debt Recovery

General Insurance Services

HR and Personnel Services
AAT licensed: Yes
ACCA licensed: No
Member of the Institute of Chartered Accountants: No
Sample Reviews: 
"Extremely nice guys to deal with. Honest and professional. Exactly what you want from your accountant." — Gareth Doherty
"Northwest Accountants provide a fantastic service for a great price. Absolutely brilliant and well worth a call!" — Brian Feeney
Address:
Unit 18 North West Business Complex, 
Skeoge Ind Park, 
Derry 
BT48 8SE
Website: 
http://www.northwestaccountants.co.uk/ 
2. Dawn McLaughlin & Co, Chartered Accountants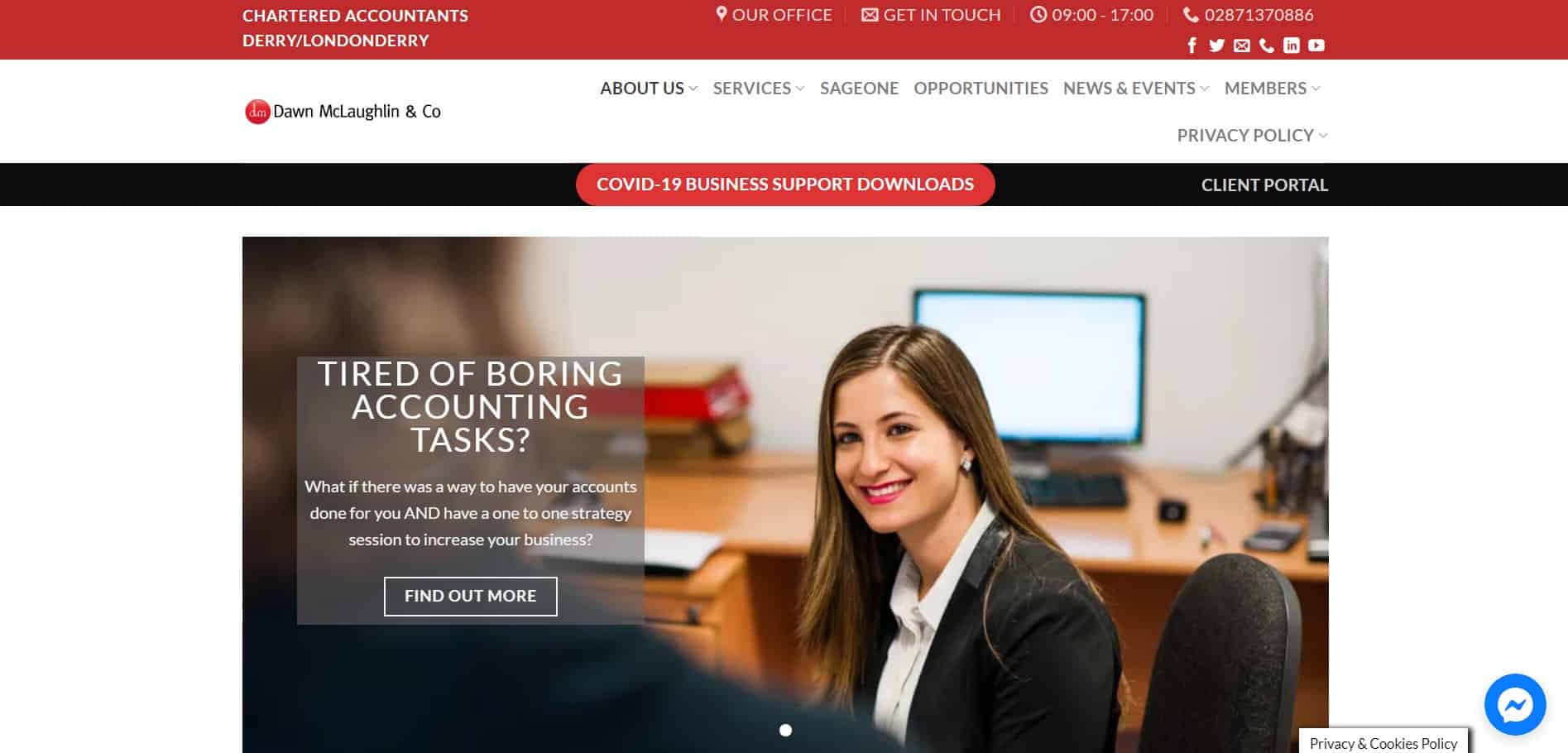 Sample Services:
Taxation

Financial Controller/Finance Officer Services

Outsourced Services

VAT Returns

Subcontractor Returns 

Bookkeeping Services

Company Secretarial

Business Development
AAT licensed: No
ACCA licensed: No
Member of the Institute of Chartered Accountants: Yes
Sample Reviews: 
"I have sought advice from Dawn on her team for a number of my own clients and have been hugely impressed by their knowledge, professionalism and can-do attitude. Highly recommended." — Gareth McCay
"Great people, excellent service." — Damien O'Doherty
Address:
18 Balliniska Rd, 
Derry 
BT48 0NA
Website:
http://www.dawnmclaughlinandco.com/ 
3. EF McCambridge & Co
Sample Services:
Management accounts and information

Payroll services, including sub-contractor returns

Bookkeeping Services

Budgets, business plans and forecasts

Liaising with banks and institutions

Statutory audits

Annual accounts preparation

Company secretarial services

Tax Returns

Grant claims
AAT licensed: No
ACCA licensed: No
Member of the Institute of Chartered Accountants: No
Sample Reviews: 
"I cannot recommend this accountancy firm more. They have looked after me for several years in regard to my finances, and I couldn't be more pleased—fantastic communication and quality of service. Mark, who is my personal accountant, always goes above and beyond to accommodate any questions or queries I have with impeccable customer service all the time." — Alex Carruthers
"Excellent service!" — Francis McGarry
Address:
6 Bayview Terrace, 
Derry 
BT48 7EE
Website: 
http://www.efmccambridge.co.uk/ 
4. Walsh Kealey and Company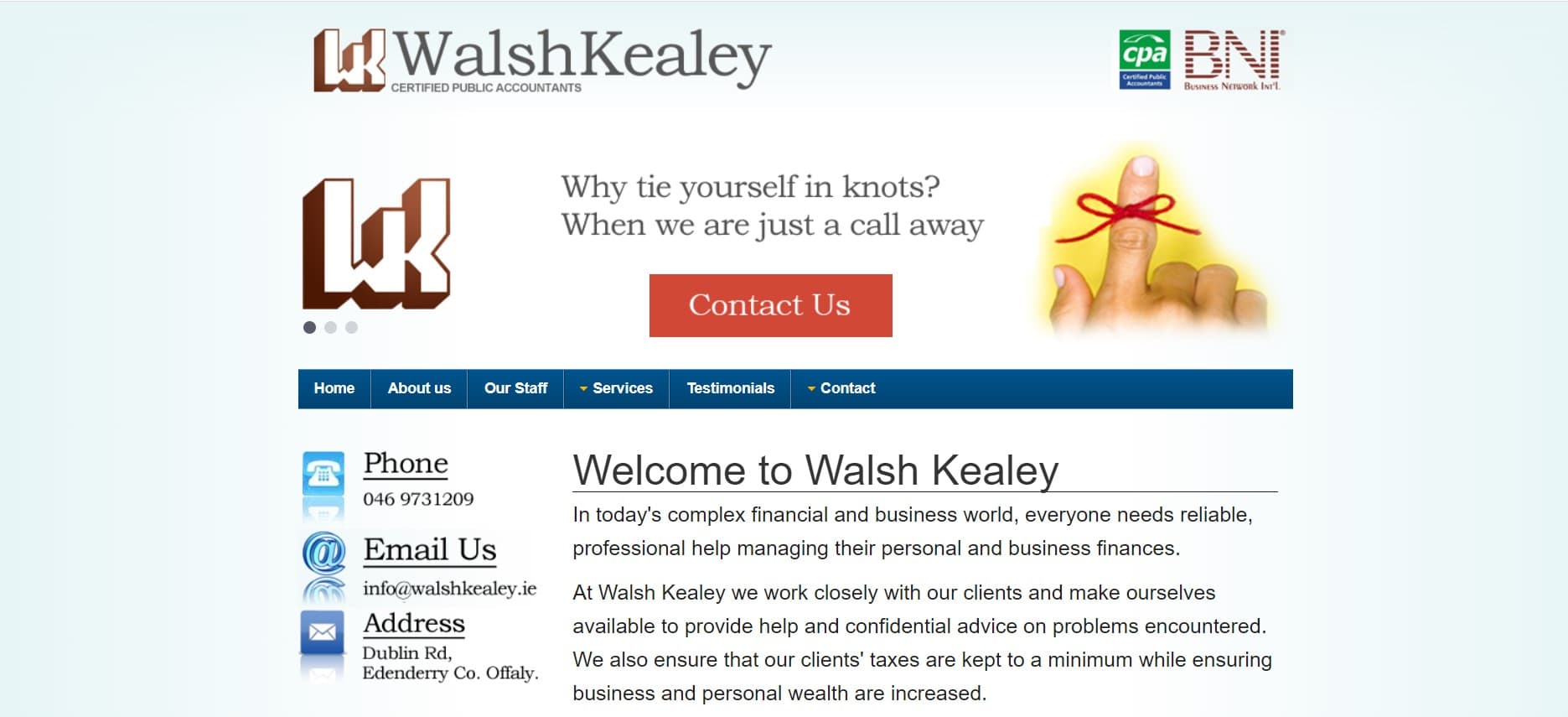 Sample Services:
Retirement and Estate Planning

Family and Business Protection

Savings and Investments

Mortgage Lending

Wealth Planning

Business/Budgeting/Strategic Planning

Management Accounts

Tax Compliance

Company Secretarial

Bookkeeping Services
AAT licensed: No
ACCA licensed: No
Member of the Institute of Chartered Accountants: No
Sample Reviews: 
"Great people, very helpful, always ready to answer any questions you may have." — Nicole Connolly
"Top-class accountants, they know their stuff. I would highly recommend them." — David Walsh
Address:
66 JKL St, 
Edenderry, Co. Offaly, 
R45 N274, 
Ireland
Website: 
5. PricewaterhouseCoopers Belfast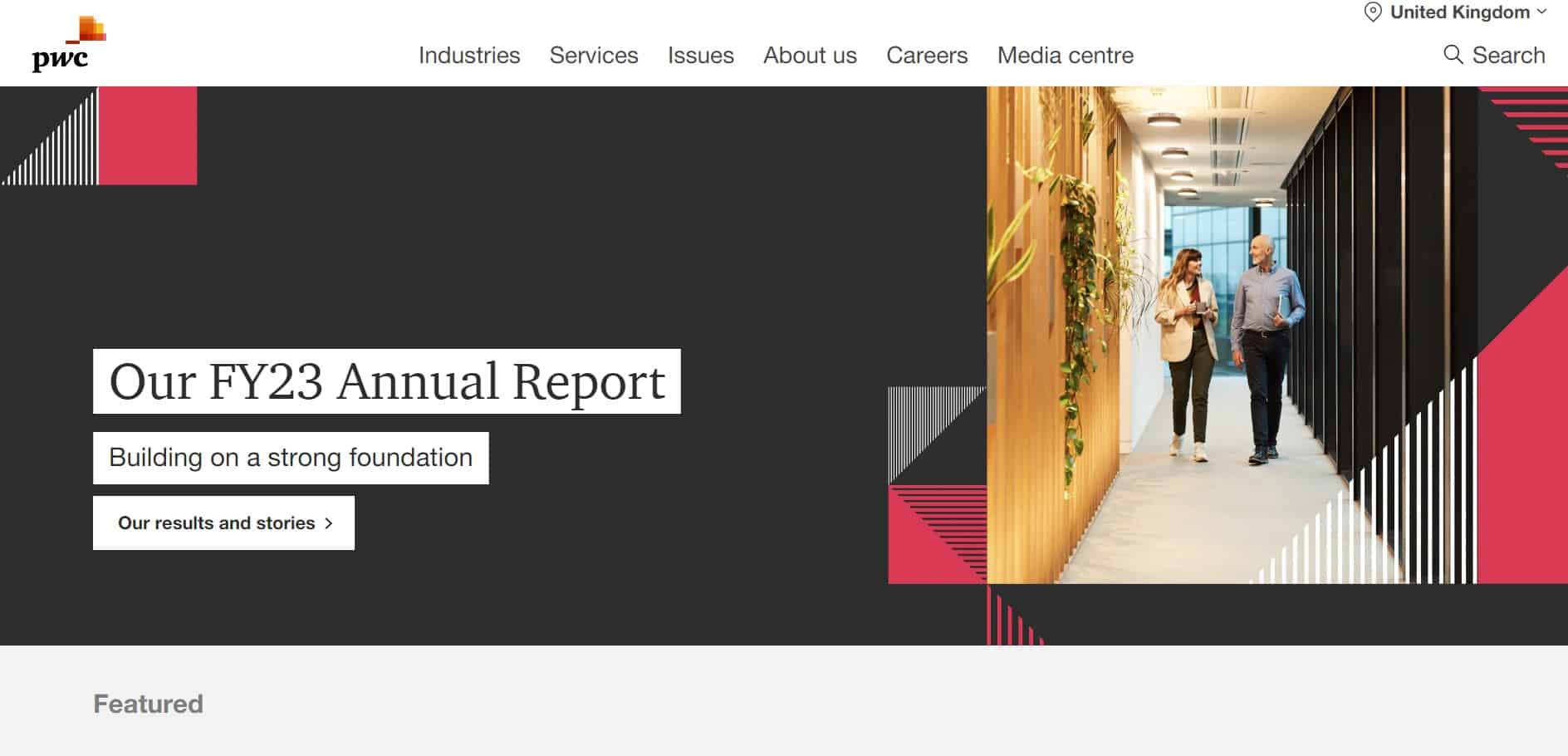 Sample Services:
Corporate Reporting

Non-Financial Assurance

Accounting Compliance

Business Acquisition

Digital Tax Academy

Environmental Tax

Innovation and Capital Incentives

International Business Models

International Tax and Treasury
AAT licensed: No
ACCA licensed: No
Member of the Institute of Chartered Accountants: No
Sample Reviews: 
"The staff are exceptional, and the building's interior is welcoming and super modern. Anyone needing a place to hold a conference couldn't find a better venue." — Chris Ewok Higgins (My Journey with Dementia)
"Amazing building and staff team are very friendly and helpful." — Craig Walsh
Address:
20 Wellington Pl, 
Belfast 
BT1 6GE
Website: 
https://www.pwc.co.uk/who-we-are/office-locations.html#/offices/office-belfast 
6. Blackman Terry LLP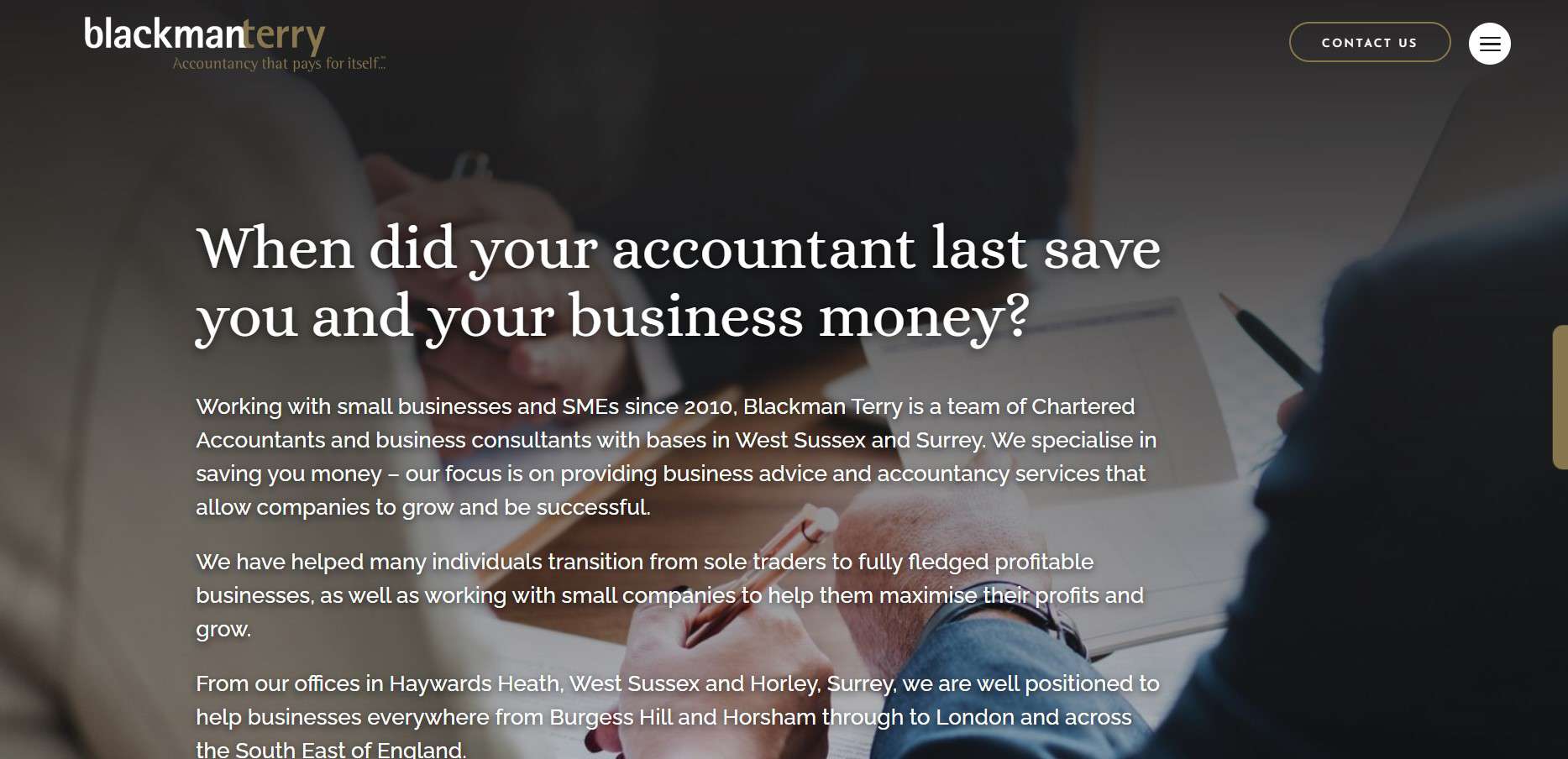 Sample Services:
Annual Accounts Preparation

Bookkeeping And VAT Services

Financial Auditing Services

Payroll and CIS

Personal Tax: Self Assessment

Tax Investigation Protection

Tax Planning and Specialist Tax work

Business Acquisitions and Disposals

Cloud Software and IT

External Director Service
AAT licensed: No
ACCA licensed: No
Member of the Institute of Chartered Accountants: Yes 
Sample Reviews: 
"Blackman-Terry have been excellent.  They are skilled, efficient and very helpful. And they have helped us with some very specialist areas of tax, which has been very beneficial.  Thank you to Jon and the team." — Martyn Beaumont
"Blackman Terry has held my business and personal accounts now for a number of years and has provided a fantastic service.  They recently helped with a historical tax investigation and supported our case extremely well with a positive outcome! Thank you for your ongoing support." — John White
Address:
Bolney Place, 
Cowfold Rd, 
Bolney, 
Haywards Heath 
RH17 5QT
Website: 
http://www.blackmanterry.co.uk
7. Lane Rifkin, PLLC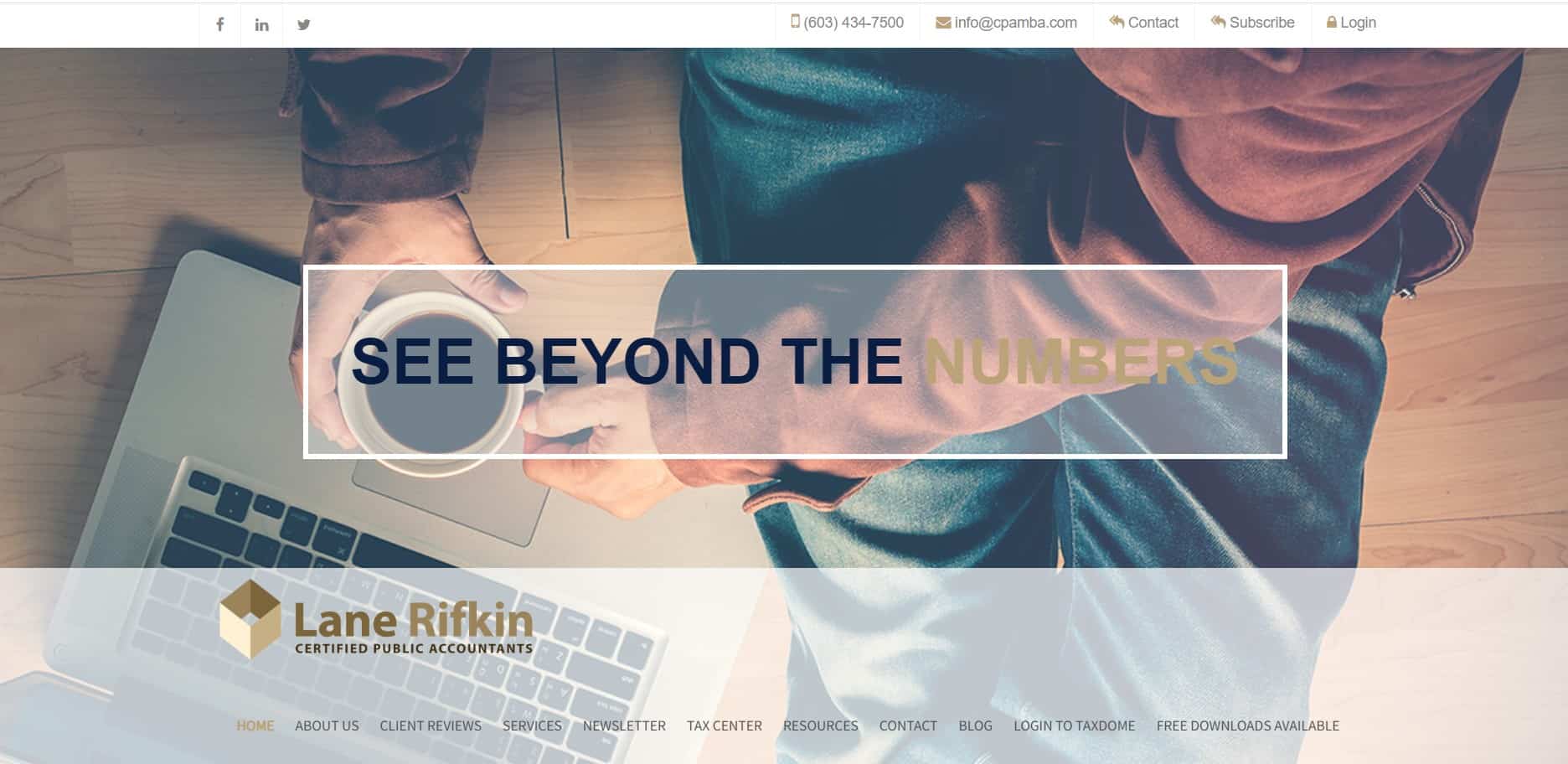 Sample Services:
Small Business Accounting

Payroll Services

Part-Time CFO Services

Reviews – Compilations

Forensic Accounting

Cash Flow Management

Bank Financing

Business Valuation

Strategic Business Planning

Succession Planning
AAT licensed: No
ACCA licensed: No
Member of the Institute of Chartered Accountants: No
Sample Reviews: 
"Highly recommended. I had a smooth experience, from being able to get an appointment to completing the paperwork in one smooth process instead of multiple trips. Scott helped streamline everything, answered all my questions and also gave some tips!" — Kedari Reddy
"I've been having my taxes handled by the team at Lane Rifkin for the past 5 years and have always had a great experience. The process has always been smooth and completed in a timely manner. This tax season, I didn't even need to go to their office at all, not that it would have been an inconvenience, but their process is so convenient that everything was handled through the use of their secure portal. Lane Rifkin is a great team of CPAs to handle your tax needs. I highly recommend them." — Ryan Driscoll
Address:
84 W Broadway Floor 1, 
Derry, 
NH 03038
Website: 
How did you pick the "best" Derry/Londonderry accountants?
We used Google local business data and selected firms with at least 3 reviews, scored 3.3 or higher, and that had a website.
Our dataset included only the 100 closest accounting firms to the Derry city centre.
Moreover, we did not take into account ratings from other review sites. Feel free to get in touch if you think a particular deserving accountant has been overlooked.
How much does an accountant in Derry cost? 
According to our list of best accounting firms in Derry, accounting services start at £35/month without VAT for individual entrepreneurs and rise in accordance with the scope of your needs. 
In general, you should first arrange a consultation with the local accountancy expert of the accounting firm to get a quote. During the meeting, the firm will provide you with a proposal covering the fees they charge for the services you are interested in. Some of the firms, for instance, will arrange a tailored fixed fee after they assess your accounting needs.
How can I save money on a Derry accountant?
If hiring a dedicated accountant is too expensive, you might look into accounting software.
Here are the starting prices for various popular choices in the UK (all prices exclude VAT):
– Quickbooks: £10/month
– Freshbooks: £12/month
– Sage: £12/month
– Zoho: £12/month
– Xero: £14/month
Disclaimer: Businessfinancing.co.uk is a business finance and lending research and information website publisher. We are not a lender, bank, broker and/or other financial institution, and as such, we are not authorised or regulated by the FCA to offer financial advice. We can't recommend any of the products and/or services featured on the site. Companies are ranked in no particular order, and a higher ranking does not imply one company is better than another. We work with FCA-authorised and regulated firms who may pay us a commission for referring you to them, but this has no impact on our content and helps keep this website free to use.