Find out what actual customers of Wealden HR Pay payroll software think about it.
Or better yet leave your own review.
We also go over how much Wealden HR Pay costs, what features it offers and what other reviewers think about it.
Wealden HR Pay User Reviews
Wealden HR Pay Review Summary
0.0 out of 5 stars (based on 0 reviews)
Recent Wealden HR Pay Reviews
There are no reviews yet. Be the first one to write one.
Submit A Review For Wealden HR Pay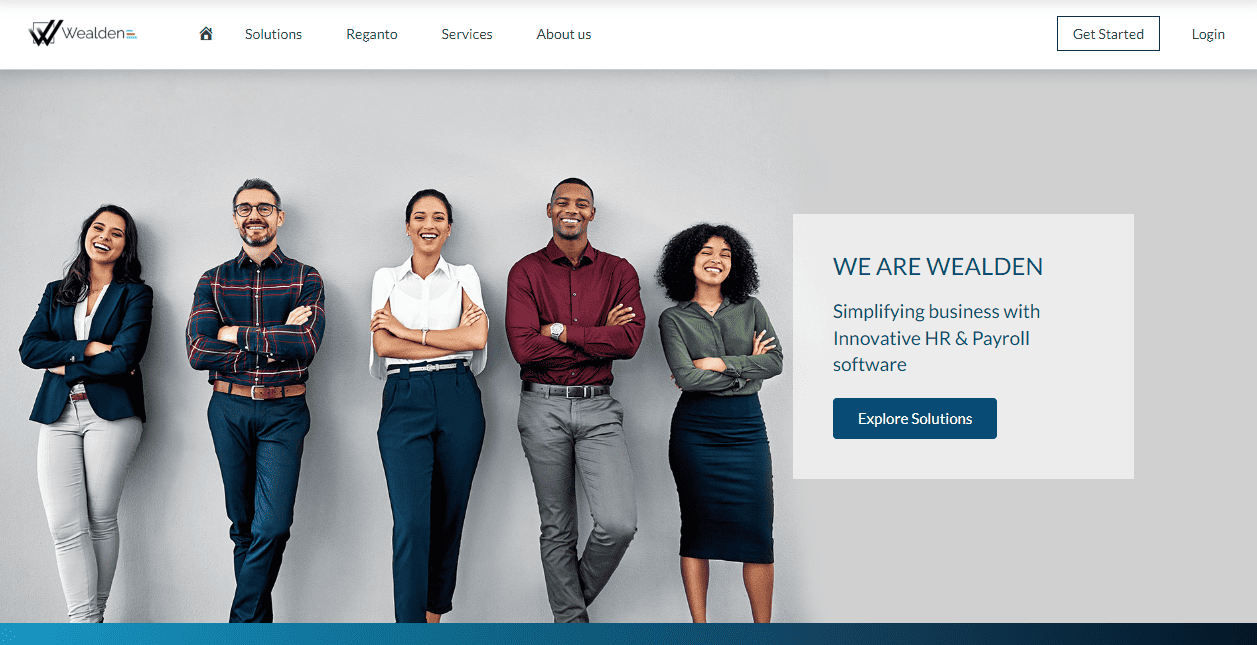 Key Wealden HR Pay Information
Software Name: Wealden HR Pay
Company Name: Wealden HR & Payroll Solutions
Listed On HMRC Website: Yes
Listed As Free By HMRC: No
Business Size: Enterprise
Sector Focus: Education
Click to visit the Wealden HR Pay website
Wealden HR Pay Reviews From Other Websites
Wealden HR Pay Prices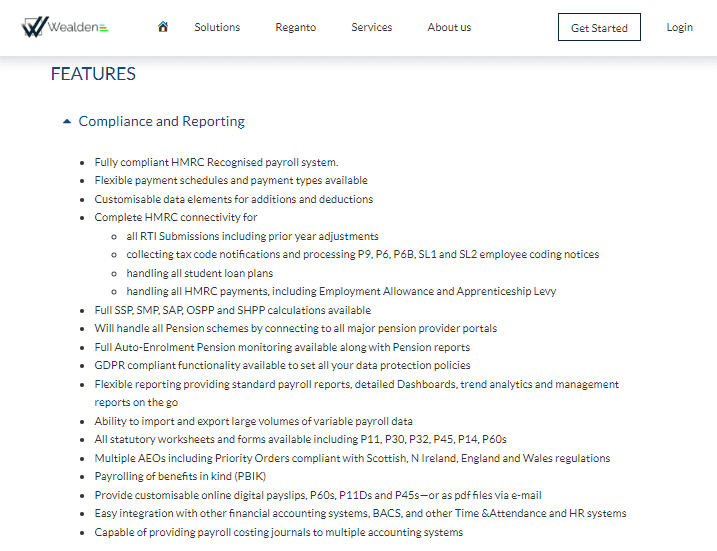 How much does Wealden HR Pay cost? Here is what they publish on their website:
Wealden HR Pay Free Plan / Free Trial
Offers A Free Plan? No
Offers A Free Trial? No
How Long Does The Free Trial Last? Not Applicable
Paid Plan Costs
Here are the names for for the various plans Wealden HR Pay offers and how much they cost per month:
Standard: NA
NA: NA
NA: NA
Wealden HR Pay Features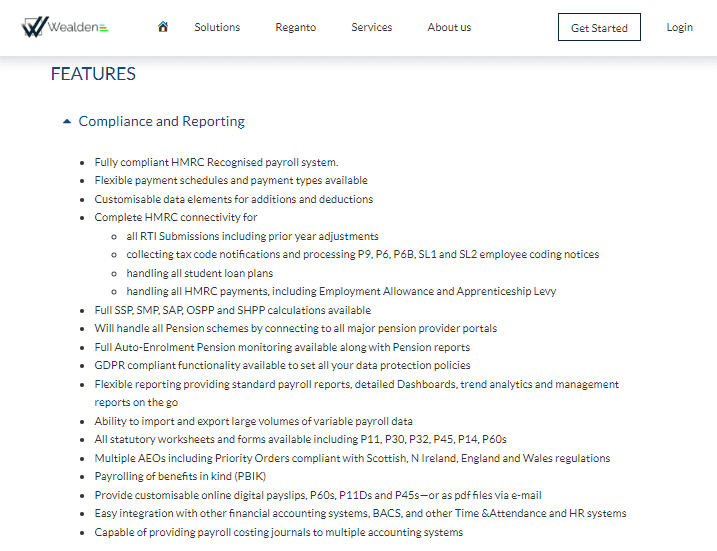 Standard Features
Fully compliant HMRC Recognised payroll system.
Flexible payment schedules and payment types available
Customisable data elements for additions and deductions
Complete HMRC connectivity for
Full SSP, SMP, SAP, OSPP and SHPP calculations available
Will handle all Pension schemes by connecting to all major pension provider portals
Full Auto-Enrolment Pension monitoring available along with Pension reports
GDPR compliant functionality available to set all your data protection policies
Flexible reporting providing standard payroll reports, detailed Dashboards, trend analytics and management reports on the go
Ability to import and export large volumes of variable payroll data
All statutory worksheets and forms available including P11, P30, P32, P45, P14, P60s
Multiple AEOs including Priority Orders compliant with Scottish, N Ireland, England and Wales regulations
Payrolling of benefits in kind (PBIK)
Provide customisable online digital payslips, P60s, P11Ds and P45s—or as pdf files via e-mail
Easy integration with other financial accounting systems, BACS, and other Time &Attendance and HR systems
Capable of providing payroll costing journals to multiple accounting systems
Full support for qualifying pension schemes offered by the National Employment Savings Trust (NEST), NOW: Pensions, The People's Pension and many more.
Supports NEST Web Services, allowing easy one-click submissions directly to NEST, without the need for CSV files.
Enter your staging date and HRPay will notify you when to enrol your employees (and provide an assessment/cost preview).
Provide employee assessments with action list.
Enrol employees into a qualifying pension scheme.
Defer your automatic enrolment duties by using a postponement period.
NA Features
NA
NA Features
NA
Other Software Integrations
NEST
NOW
The People's Pension
Popular Features List:
Run Unlimited Payrolls: No
Automatic Tax Filing & Payments: No
Live Customer Support: No
Ability To Manage Employee Benefits: Yes
Employee Access to Platform: Yes
Direct Deposits: No
Expense Reimbursements: No
Time Off Tracking: NA
Handle Deductions From Pay: Yes
Debt Repayment From Pay: Wealden HR & Payroll Solutions
Background Checks: No
Offers An API: No
Create Payslips: Yes
Create P45: Yes
Create P60: Yes
Bonus Incentive Pay: No
Pension Filing: Yes
Statutory Payments (E.g. Sick Pay, Maternity Pay, etc.): Yes
Direct HMRC Submissions: Yes
RTI Compliant: Yes
Pros & Cons
The following pros and cons come from Trustpilot and other third-party review sites from around the web.
Pros
Fully compliant HMRC Recognised payroll system
Full SSP, SMP, SAP, OSPP and SHPP calculations available
Cons
no pricing on website
lack of reviews
no app
Other Payroll Software Topics