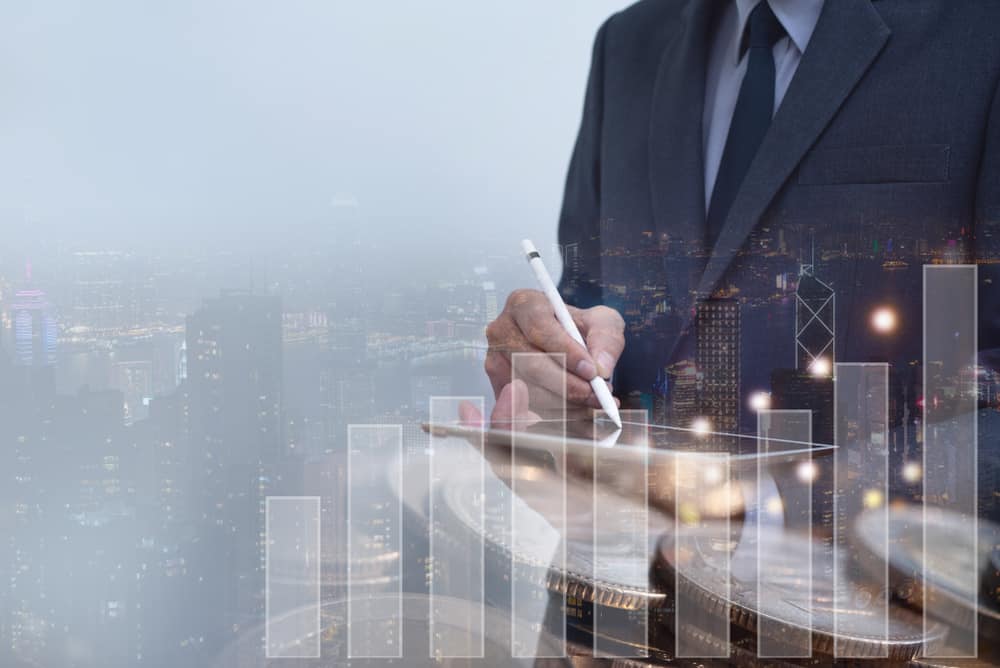 What is asset finance? If you've been asking yourself this question, you're reading the right article. Although the terminology can be complex, asset finance is quite simple.
A lot of jargon used in the industry can confuse some people, especially since a few types of asset finance have similar names. Other times, you may find that people use certain terms interchangeably, or they abbreviate them.
Our aim is to simplify asset finance, so you know exactly what you're getting into. We'll answer essential questions such as "what is asset finance" and "which business assets can be financed", as well as the differences between the various asset finance agreement types.
If you want to know more about this funding solution and whether it would suit your business, be sure to read along for more information.
Asset Finance Explained
Capital is essential for businesses to grow, keep up with customer demands, and keep their technology and equipment up to date. The typical route to access this much-needed capital is to get a loan from a finance provider, such as a bank. But now, there is a range of alternatives that are rapidly gaining popularity.
This is especially true because loans from banks can be difficult to arrange, particularly if your business hasn't been trading for very long. This is where asset finance comes in. In simple terms, asset finance is where funding is provided for a business asset.
This funding can be for the purchase of a new asset or raising the funds against existing assets. This type of finance agreement is ideal if you need an opportunity to grow your company. It's the perfect solution if you don't have the money to hand or want to spread the cost in the long term.
Alternatively, you can use assets you already own to secure a loan from asset finance providers. If a business needs to purchase a physical asset, the finance provider will pay for it, and the business would pay a regular amount to the provider.
That asset may then become the company's property after a while, depending on which asset finance agreement is in place.
The Different Types Of Asset Financing
Hire purchase
Hire purchase allows you to purchase assets by paying for them in instalments over a period of time. With a hire purchase agreement, you are the legal owner of the asset once you've paid all the instalments. However, in some agreements, this will be on the balance sheet at the start of the contract.
Hire purchasing is similar to equipment leasing, but it's an easier option. Instead of hiring an asset, a hire purchase is like buying an item and paying for it in instalments, as a private customer may do when purchasing a car. Typically, a 10% deposit and VAT are paid upfront.
Capital lease
Also known as a finance lease, this is a type of equipment lease where a customer hires an asset permanently as long as the item is useful. One important feature of capital leases is that the customer takes most of the risks and rewards as they would if they owned it, but they're not the legal owner of the asset.
This means that a finance lease is a lot like hire purchase, except it's different on the balance sheet. So how does a financing lease work? It consists of an initial rental period where the payments will be put towards the total cost of the item, hence the name.
Once that initial period comes to an end, the asset is usually coming toward the end of its use. At the end of this lease period, you typically have three options:
Carry on using the item in a secondary lease, which usually comes with cheaper payments
Sell the item and keep a cut of the sale price
Return the item to the lessor
Equipment leasing
Equipment leasing can be a great way to buy expensive assets that are crucial to your business' growth. This kind of leasing is simply a method of hiring an item for a certain amount of time. It isn't a permanent arrangement, and it can help your business grow dramatically.
The main types of equipment leases are operating leases and finance leases. Between these leasing options and hire purchases, there are plenty of ways to acquire new and used business assets.
One of the most significant benefits of equipment leasing is that you can rent virtually anything. Many people are surprised by the wide variety of items available to hire. For example, many restaurants opt to lease their catering equipment.
But that's not all; the list of items that providers offer is almost limitless – large coffee makers, printing equipment, office furniture and equipment, plus lots more.
Not only is it a simple and effective way to acquire high-quality and expensive items, but leasing can also be good for subcontractors who have lots of short-term projects to carry out. Leasing allows them to rent the equipment they need for however long they need it.
Operating leasing
An operating lease is another form of equipment lease where you, as the lessee, will hire an item for a fraction of its useful life. Operating leasing is also known as a business contract hire if it involves commercial vehicles.
An operating lease is the most straightforward form of leasing equipment. As the customer, you won't take on any rewards or risks of ownership, such as maintaining the item. Entering into an operating lease is a method of hiring an asset for your company over a short or medium time period.
Asset refinancing
Asset refinancing can mean different things, depending on the context. It could mean:
Using your existing assets as a loan or security
Asset finance as well as or in combination with other finance
Debt consolidation
One benefit of refinancing is that you won't need to be the owner of the asset as the asset finance provider will give you an offer based on the equity that you're holding. Refinancing will always be limited by the total value of the item.
For example, you wouldn't be able to borrow £10,000 that's secured against an item worth only £5,000. But, if there was enough equity in an expensive asset, you could still acquire a reasonable sum of cash for your business.
This means that if you have an asset through hire purchasing, you could raise money against it even if you still have some instalments left to pay.
Vehicle asset finance
Vehicle asset finance is a broad term describing the many ways of acquiring vehicles through finance or operating leases. The most popular way of funding vehicles is contract hire, which means businesses can spread the cost, reducing any risks.
Which Assets Can Be Financed?
Hard assets
With the right business finance provider, you can have almost any equipment you need to allow your business to grow. From waste disposal and green energy companies to manufacturing, construction, and education, numerous industries can take advantage of asset finance.
The assets are typically referred to as either "hard" or "soft". Previously, the focus was mostly on hard assets, for example, machinery or anything with wheels. Some hard asset examples include:
Trucks
Printing equipment
Tractors
Cars
Buses
Manufacturing equipment
Soft assets
These days, asset finance also extends to "soft assets". Unlike hard assets, where there is some security for the funder, soft assets are typically seen as unsecured, and, consequently, the company's credit profile will take priority. Soft assets include:
Gym equipment
Vending machines
Security systems
Software
IT equipment
Asset Finance Advantages
Asset finance is typically used to solve short-term funding problems, such as paying suppliers or to boost company growth. It offers a flexible way of borrowing money compared to taking out a bank loan. It provides a simple way to increase the working capital, especially for new businesses and startups.
Easier to get than bank loans
Taking out a bank loan can be a very lengthy process. Asset finance is much easier to get than a traditional loan because it'll be secured against what you've already got. This means that the bank can be sure they'll get their money back.
Improved cash flow
Spreading the cost of your assets over time means any spare funds can be used for additional growth purposes, or you can save it for security. This allows you to get access to the assets your company needs to go to the next level.
In most cases, you'll have to make regular payments for the agreed term. Because the cost will be spread, your cash flow will be given a boost. You can also agree with your provider on fixed interest rates to make the payments more manageable and less erratic.
Fixed interest rates
Asset finance involves fixed payments which makes it easy to manage your cash flow, and you'll be able to budget better, too. Many agreements also come with fixed interest rates to further help make budgeting easier.
Missed payments only result in lost assets
With asset-based finance agreements, the only thing that will happen if you miss a payment is that you'll lose the assets. Although this may be inconvenient, you won't be issued any fines that negatively impact your business.
Asset Finance Drawbacks
Takes time before you own the asset
A big potential downside of asset finance is that you're not the owner of the asset straight away. This means you won't be able to sell it if you're in need of funds, and you won't be able to use it to secure any other loans.
That said, you may be able to arrange for the ownership to be put in your name when the agreement ends.
Not effective for long-term funding
Asset finance arrangements are typically only for one year. This is because the lender will need to recoup the price of the asset as well as interest.
So, it may not be suitable for businesses that need working capital over a longer period.
Who Is Asset Financing Good For?
Physical assets are vital for many businesses, but they can be very costly. Asset finance can be a great help with this problem. It's a very useful business finance solution if you need to buy transport or equipment to help your business go to the next level, but you don't have the cash to hand.
Or even if you have the funds, buying the equipment outright may eat into your rainy-day fund or any money you had saved for other purposes.
FAQs
How do I get an asset financed?
You can get an asset financed in a few ways, but the best solution will depend on your company's circumstances and the asset needed. Some of these options include:
Hire purchasing
Bank loan
Lease agreements
Asset-based loans
How much does asset financing cost?
This depends on the assets you need to buy and how much they cost. It's a good idea to consult with a credit broker so you can find the best deals available.
Keep in mind that although financial services providers are regulated by the Financial Conduct Authority (FCA), general business asset finance isn't regulated.
Can I use the financing for second-hand assets?
Yes, asset finance providers realise how beneficial second-hand equipment can be. Their only concerns will be that the asset is worth the value attached to it and that it's in good, safe working order.
Additionally, they'll want to know that it will still be in good condition for the duration of the arrangement.
What's the maximum amount I can raise with asset financing?
Although the limits will vary between providers, you shouldn't find it hard to get asset finance sums for as little as £1,000 up to a maximum of £10 million. That said, like any loan application, the provider will need to be satisfied that your company can afford the payments before your application is approved.