Manufacturing is a world where expensive machinery and employee wages quickly add up. This may lead to the need for funding. But alongside the traditional loan, what funding options are available to UK business owners?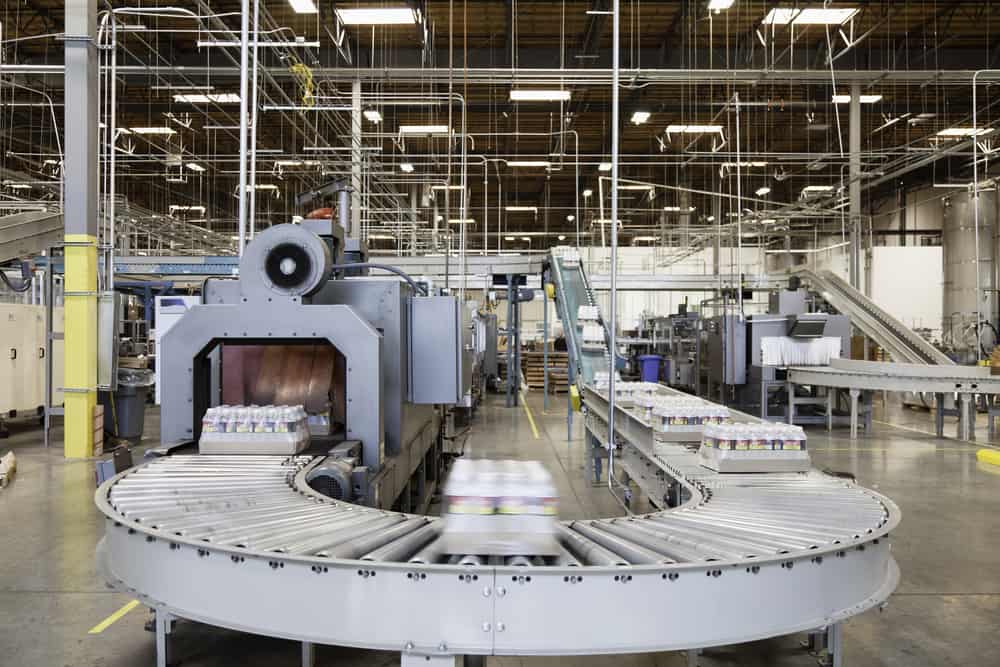 Using our guide, you can compare some of the top financing options and get answers to any questions you may have. So make yourself a brew and explore your options below!
Types of Financing Options for a Manufacturing Business
Setting up a manufacturing service can be expensive. However, as a small business owner in the UK, you have access to several financing options. Here are a few of the most common ways to finance manufacturing businesses in the UK.
Manufacturing industry business loans
Whether you are looking to start up a manufacturing company or just looking to expand, a business loan is always an option. Most lenders in the UK will offer a selection of manufacturing loans, so you should be able to find the right one for your needs.
Do keep in mind, however, that bank loans can have high-interest rates and steep application requirements. So always do your research before applying.
Pros
Repayments rates can be highly flexible
A wide selection of loans available in the UK
The application process is usually straightforward
Cons
May require an excellent credit score to get the best rates
Interest rates can be quite high in some instances
Start-ups can struggle to qualify for bank loans
Inventory financing
If you are looking for a way to finance your stock, then inventory financing could be an option. Best suited to small businesses, inventory financing will allow you to purchase raw materials needed in the manufacturing industry.
As opposed to using personal goods as collateral, you will instead use the stock purchased through the loan as collateral. Each time you make a sale, you will pay some of your debt off.
The main drawback to this option is that if you fail to make regular payments, the lender can seize your stock. It is also highly dependent on the number of sales you make, which may add pressure to small manufacturing companies.
Pros
Won't impact your cash flow as much as some options
Best suited to small and medium-sized businesses
An excellent way to purchase stock before a busy holiday such as Christmas
Cons
You can only use this funding method to purchase and maintain stock
Not suited to large business operations
Repayments are solely linked to sales which can add pressure to small business owners
Factoring
In the manufacturing industry, there may be periods where you are waiting for your clients to pay you for your services. This can take anywhere between 30 and 60 days. Accounts receivable factoring is a method provided by lenders to help you finance your business during these periods.
Whilst you wait for your clients to pay the remainder of an invoice, factoring may be an option for you. Lenders will pay you a large percentage of your invoice once it has been submitted, then the remainder once the invoice has been settled.
You will need to pay interest on any money received, but if you require funding, it is a valid option.
Pros
Helps you with finances if a customer is taking a while to pay an invoice
Invoices used as collateral as opposed to personal property
Offers clients flexible payment terms
Cons
Only covers slow-paying invoices
Interest rates can be fairly high
Arranging an advance can be a time-consuming process
Why Your Manufacturing Business Might Need Financing
There is a range of circumstances that require you to apply for business financing. A few of the most common reasons are:
When you need to buy new manufacturing equipment
If you are looking to set up a new manufacturing firm
Any time you are looking to expand your existing business
Whenever you feel like you need funding to expand or improve your business, you may be tempted to apply for financing. Always check the options available to you and seek aid from financial professionals to ensure you get the best rates!
Does My Manufacturing Business Qualify for Financing?
The exact requirements needed to apply for financing depend entirely on the lender and the funding option you are applying for. For most UK lenders, your business will need to be based in the UK and you may need to have a proven track record.
You may also be limited by your monthly revenue, with the average lender expecting you to earn at least £3,000 a month. Always check requirements on a lenders website or in-person to decide which option you qualify for.
What You Will Need Before Applying for Manufacturing Financing
Before you apply for any business loan, we would highly recommend you gather any important business documents you may need. Documents covering your annual cash flow and revenue are vital.
For specific manufacturing finance options, you may also need to show a strong business plan. As long as you can prove your business will succeed, applying for a loan shouldn't be too much of a challenge.
How to Apply for Manufacturing Loans
Applying for business financing is a lot easier than it may initially seem. You will either need to arrange a meeting with your chosen lender or fill out an application form.
Depending on the option you choose you may also need a copy of any relevant business documents or a business plan. You can usually find out the exact application method on your chosen lenders site – if you need any help then be sure to get in touch with your lender.
Can I Get Funding for My Manufacturing Business If I Have a Bad Credit Rating?
You can still apply for funding even if you have a bad credit score, but you may struggle to apply for some. Options such as business loans and lines of credit can be hard to qualify for if you have a bad credit rating.
There are a few options out there such as government-led schemes and crowdfunding, so you will still have a few funding options!
Who Offers Financing for Manufacturing Businesses?
Most businesses that provide lending services, such as banks and money-lenders, will provide funding for manufacturing businesses. If you are unsure what options a lender offers, then be sure to get in touch, either in person or by phone!
Which Financing Option Is Right for Your Manufacturing Business?
No single financing option is the right one. When applying for finances, you will need to consider every aspect of your business, such as cash flow, credit history and amount of funding needed. This can drastically change which option is right for your needs.
The best way to decide is to compare a range of options and consider which aligns itself best with your needs.
Final Thoughts
When you consider all the requirements needed to set up successful manufacturing companies, you can see why there are so many manufacturing finance options out there. We hope we have provided you with all the information you need to make an informed decision on what business loans and funding suit your needs.
FAQs
How soon can I receive a business loan for my manufacturing business?
The time it takes for your loan to arrive will depend on the lender and which option you have applied for.
Many UK based banks aim to send you funding within 2 to 5 days, but in many instances, it may take a couple of weeks or even months.
Do I have to pay back a government grant?
No, you never need to pay back a government grant. Grants are provided to companies throughout the UK without the expectation of you ever needing to pay back the amount received.
Can I take out a personal loan to fund my manufacturing business?
Yes, it is possible to use a personal loan to fund a new business.
However, it isn't recommended as there may be restrictions applied to a personal loan that isn't found in a manufacturing loan.