Skipton Business Finance is a subsidiary of Skipton Building Society Group Company, specialising in invoice factoring and discounting solutions. Based in Skipton, North Yorkshire, Skipton Business Finance was launched in 2001. Skipton Building Society itself dates back to 1853 and offers mainly personal savings and mortgages.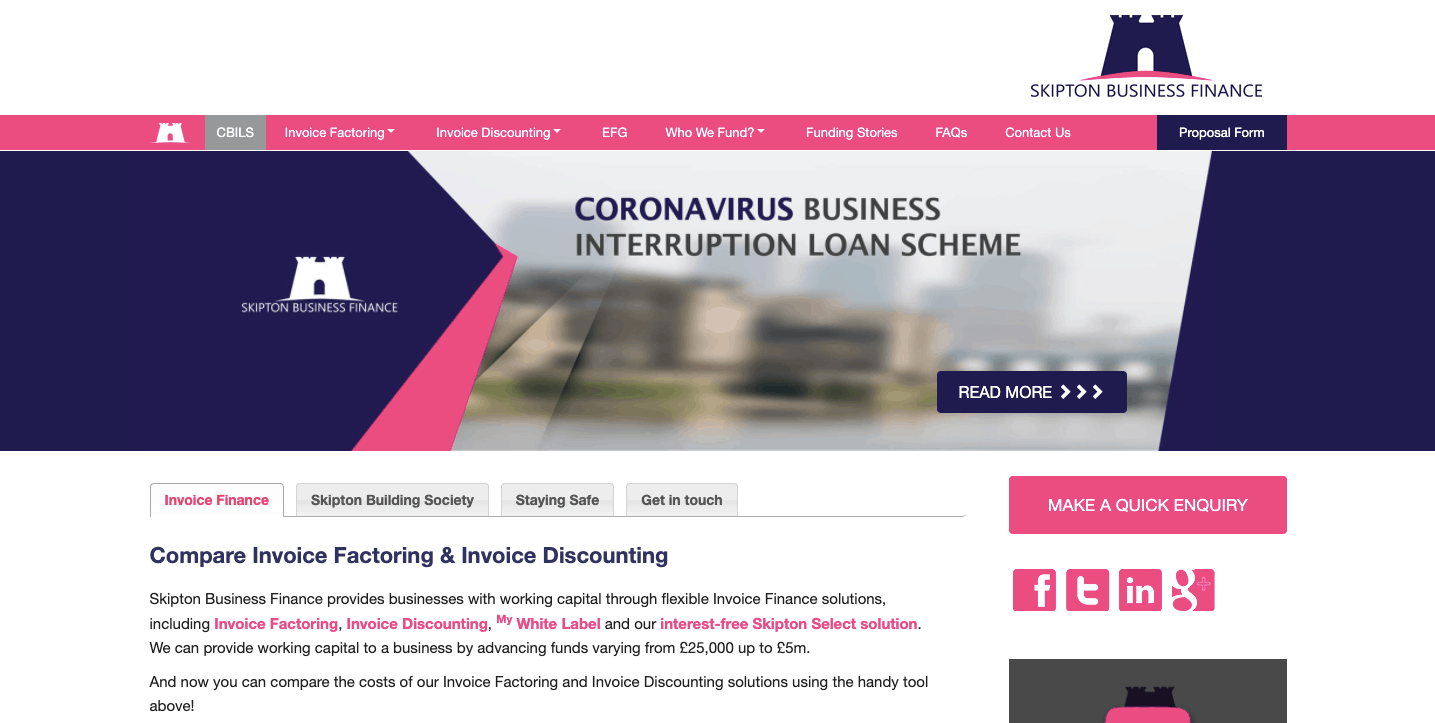 Skipton Business Finance
Invoice finance
Skipton Business Finance offers both invoice factoring and discounting. Your business can receive 90% of the value of an invoice upfront instead of waiting 30, 60 or 90 days for payment. Skipton will release the cash to your business and either you or they become responsible for taking care of credit control until the invoice until it's paid. You'll then receive the remaining 10% minus Skipton's fees. Funding is available from £25,000 to £5 million.
Skipton's invoice finance services are accessible through its My White Label online software. Businesses can finance and manage their invoices in one place with various different confidentiality options.
Skipton Business Finance Reviews and Ratings
There are no online reviews for Skipton Business Finance as a subsidiary. The reviews below are for Skipton Building Society generally, and cover a variety of different finance products and services.
Trustpilot reviews are largely positive with 77% of reviews rating them as 5/5. Some reviews however are very critical of Skipton's speed and efficiency, finding them. In one customer's words: "everything is long and painful." Smart Money People reviews are also largely complimentary. Many are happy with their simple products but a few have found it difficult to get routine admin sorted.
Trustpilot – 4.6/5 (based on 8,444 reviews)
Google Reviews – no reviews
Reviews.co.uk – 5/5 (based on 1 review)
Smart Money People – 4.03/5 (based on 36 reviews)

Pros
Range of invoice finance solutions to suit your business.
Accessible through a simple online platform.
Cons
No online reviews for Skipton Business Finance specifically.
Website: Skipton Business Finance