Find out what actual customers of SAP Payroll payroll software think about it.
Or better yet leave your own review.
We also go over how much SAP Payroll costs, what features it offers and what other reviewers think about it.
SAP Payroll User Reviews
SAP Payroll Review Summary
0.0 out of 5 stars (based on 0 reviews)
Recent SAP Payroll Reviews
There are no reviews yet. Be the first one to write one.
Submit A Review For SAP Payroll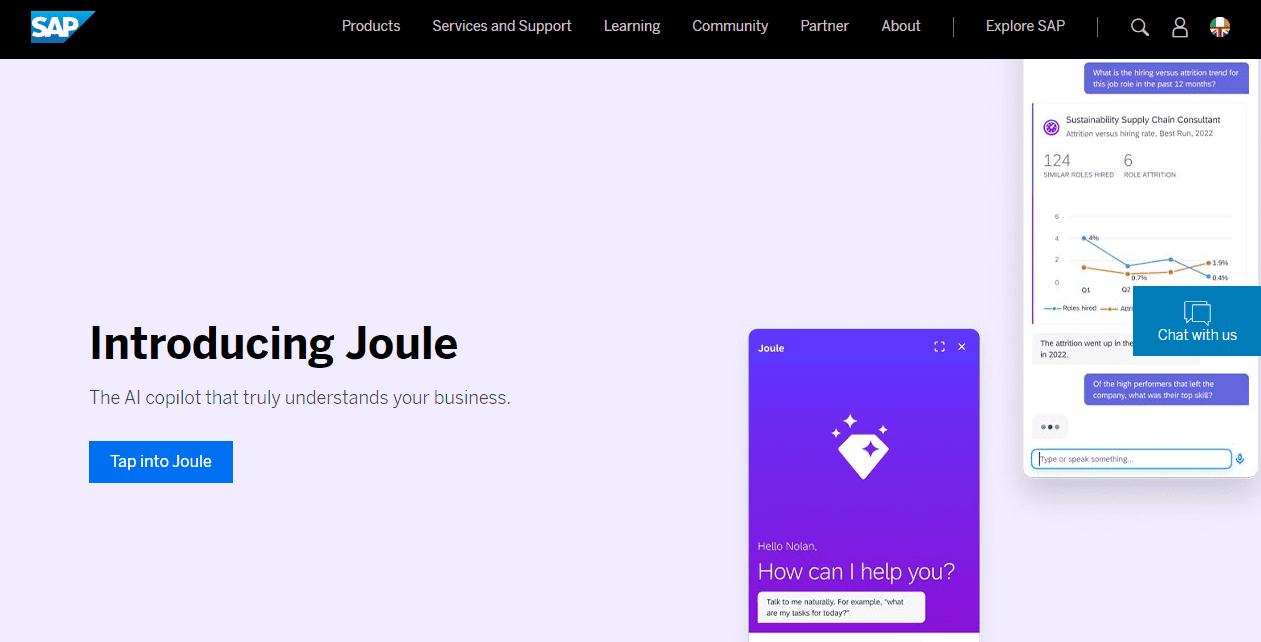 Key SAP Payroll Information
Software Name: SAP Payroll
Company Name: SAP UK Ltd
Listed On HMRC Website: Yes
Listed As Free By HMRC: No
Business Size: Enterprise
Sector Focus: None
Click to visit the SAP Payroll website
SAP Payroll Reviews From Other Websites
SAP Payroll Prices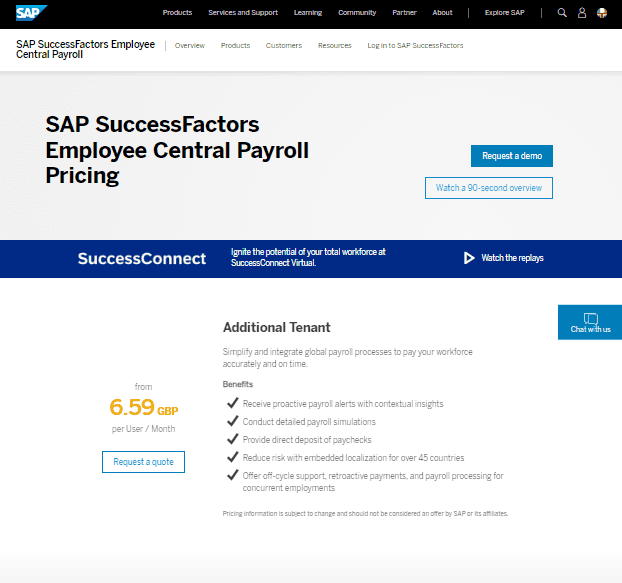 How much does SAP Payroll cost? Here is what they publish on their website:
SAP Payroll Free Plan / Free Trial
Offers A Free Plan? No
Offers A Free Trial? No
How Long Does The Free Trial Last? Not Applicable
Paid Plan Costs
Here are the names for for the various plans SAP Payroll offers and how much they cost per month:
Additional Tenant: NA
NA: NA
NA: NA
SAP Payroll Features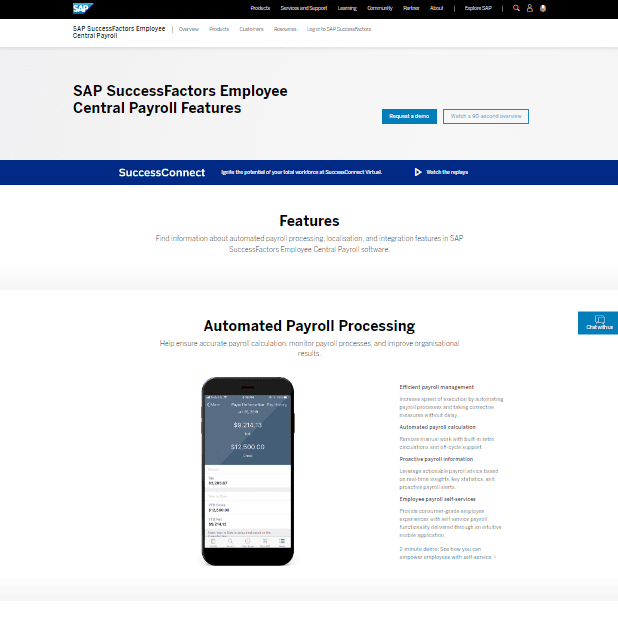 Additional Tenant Features
Receive proactive payroll alerts with contextual insights
Conduct detailed payroll simulations
Provide direct deposit of paychecks
Reduce risk with embedded localization for over 45 countries
Offer off-cycle support, retroactive payments, and payroll processing for concurrent employments
NA Features
NA
NA Features
NA
Other Software Integrations
Remedy
ServiceNow
Day.io
Jira
Popular Features List:
Run Unlimited Payrolls: No
Automatic Tax Filing & Payments: Yes
Live Customer Support: No
Ability To Manage Employee Benefits: Yes
Employee Access to Platform: Yes
Direct Deposits: Yes
Expense Reimbursements: No
Time Off Tracking: NA
Handle Deductions From Pay: No
Debt Repayment From Pay: SAP UK Ltd
Background Checks: No
Offers An API: Yes
Create Payslips: No
Create P45: No
Create P60: No
Bonus Incentive Pay: No
Pension Filing: No
Statutory Payments (E.g. Sick Pay, Maternity Pay, etc.): No
Direct HMRC Submissions: No
RTI Compliant: No
Pros & Cons
The following pros and cons come from Trustpilot and other third-party review sites from around the web.
Pros
I. Easy to use and very user-friendly for the HR guys as well as for the employees. II. Specific role creation as of the role profile ( ensuring proper delegation of authority). III. Real time update of the HR data. IV. Performance management system. V. Hiring or contracting and leaver management. VI. Compensation and benefit management. VII. Identifying the development needs of the employees and prioritizing the training program for the top loss.
Accessibility and user friendliness.. UI is amazing
SuccessFactors offers an HRIS with modules to cover many aspects of Talent Management, including Recruiting, Onboarding, LMS, Goals, Performance, Succession Planning, Compensation, and Workforce Analytics.
It helps to manage All Employee information safely.Easy to access and submit their concerns like applying leaves, payroll management, Searching for internal job can be done by themselves.Time Sheet Management is good, In that more options available so that we can mention easily.Available in system and Mobile which is super good.
It's ease of use and mobile accessibility are the most important factors about this software, which I liked the most. It's provides one click access to payrolls,income tax , attendance, training related information.
Cons
I am extremely happy with this software and didn't find anything that I would not like.
Nothing much that I have which I don'tLike
Several of the modules have been bolted on over the years and are still not fully integrated like you might expect them to be. The look and feel of the modules are dated and there has been very little in the way of enhancements to the talent modules in the 6 years I have been using it. Built-in reports are limited. SAP Support has been poor. There are still many aspects of the configuration that can only be done in the back-end provisioning client by a configuration partner (not by the client), so the client can never truly be self-sufficient.
HR policy tab should be pre designed, so that employee get everything clearly.
Sometimes it takes very much time to respond to sudden commands , which makes process bit slower.
Other Payroll Software Topics