Find out what actual customers of Oracle Payroll payroll software think about it.
Or better yet leave your own review.
We also go over how much Oracle Payroll costs, what features it offers and what other reviewers think about it.
Oracle Payroll User Reviews
Oracle Payroll Review Summary
0.0 out of 5 stars (based on 0 reviews)
Recent Oracle Payroll Reviews
There are no reviews yet. Be the first one to write one.
Submit A Review For Oracle Payroll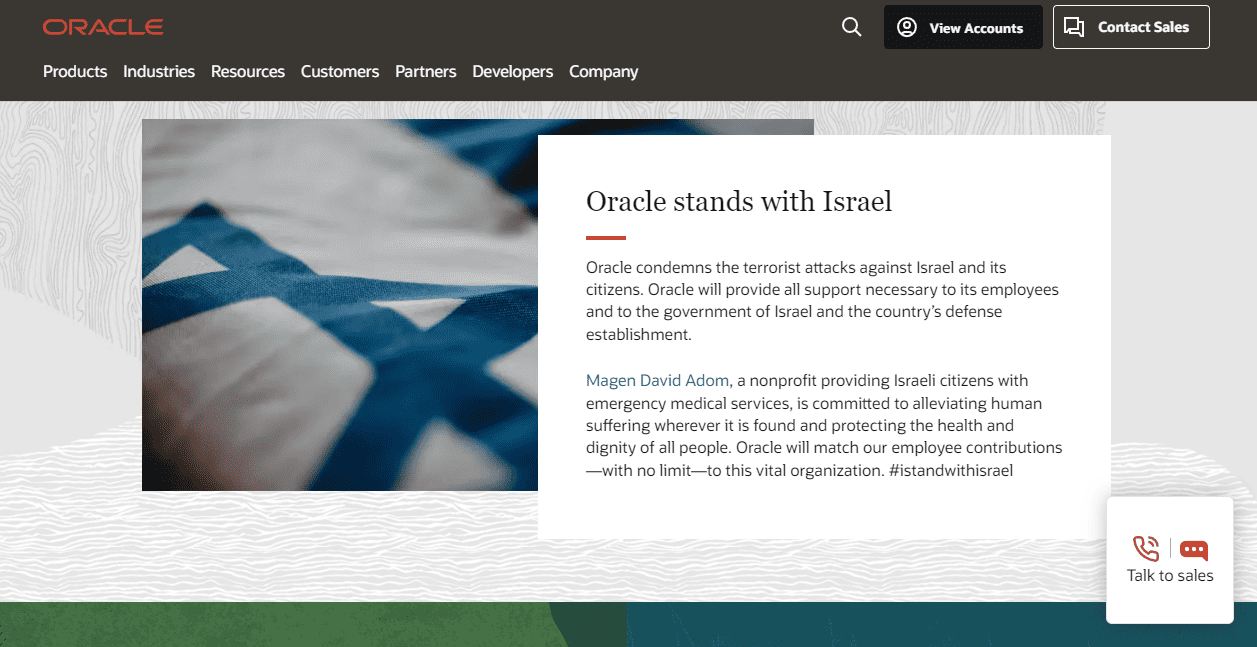 Key Oracle Payroll Information
Software Name: Oracle Payroll
Company Name: Oracle Corporation UK Ltd
Listed On HMRC Website: Yes
Listed As Free By HMRC: No
Business Size: Enterprise
Sector Focus: None
Click to visit the Oracle Payroll website
Oracle Payroll Reviews From Other Websites
Oracle Payroll Prices
How much does Oracle Payroll cost? Here is what they publish on their website:
Oracle Payroll Free Plan / Free Trial
Offers A Free Plan? No
Offers A Free Trial? No
How Long Does The Free Trial Last? Not Applicable
Paid Plan Costs
Here are the names for for the various plans Oracle Payroll offers and how much they cost per month:
Standard: NA
NA: NA
NA: NA
Oracle Payroll Features
Standard Features
Global reach
Compliance amid complexity
Anytime pay
Retroactive pay
Scalability and reliability
NA Features
NA
NA Features
NA
Other Software Integrations
Salesforce
SAP
Shopify
Snowflake
Workday
Popular Features List:
Run Unlimited Payrolls: No
Automatic Tax Filing & Payments: No
Live Customer Support: No
Ability To Manage Employee Benefits: Yes
Employee Access to Platform: Yes
Direct Deposits: No
Expense Reimbursements: No
Time Off Tracking: NA
Handle Deductions From Pay: No
Debt Repayment From Pay: Oracle Corporation UK Ltd
Background Checks: No
Offers An API: Yes
Create Payslips: Yes
Create P45: No
Create P60: No
Bonus Incentive Pay: No
Pension Filing: No
Statutory Payments (E.g. Sick Pay, Maternity Pay, etc.): No
Direct HMRC Submissions: No
RTI Compliant: No
Pros & Cons
The following pros and cons come from Trustpilot and other third-party review sites from around the web.
Pros
Easy to configure, very flexible, no coding required, flexible. Great reporting tools BIP and OTBI. Sandbox is a great feature for personalization
Ease of use, user friendly UI, Has all the modules like core HR, Absence, Goals, performance Management, compensation workbench. Improved the hiring efficiency and to track data for all employees at one place. Cloud based SAAS model , so no maintenance costs as quarterly upgrades are done by Oracle for no costs
There is not really much to like about Oracle. A few things come to mind, such that each end user has It has the capability to configure which fields to display. Although the overall user experience is really bad (anyone claiming something else are living in the 80's)
1) Very Robust system 2) Complete Suite for all HR 3) Workforce Mobility as being on Cloud, Access to critical HR Functions on the GO 4) Compliant with Local Legislation, provided support for compliance, regular Updates takes care of any changes in legislative rules 5) Out of the Box Analytics with powerful OTBI tool 6) Enables HR and Mangers to engage workforce and keep track of overall health of the Organization 7) Effective Visualization tools like workforce Modelling with a view of cost and benefits analysis for moving workforce with in the enterprise 8) Very Secure system with top-notch security features, using Roles and Ip addresses 9) Audit capacity which is big pro, system can audit almost eveything with in, and audit trails are always kept, 10) Global System with Best Practice process compliance
Approval flows flexibility and user friendly
Cons
Not too much customization possible. Limited context fields available
Payroll and Benefits module features can be improved. Search functionality can be improved. Mobile responsive UI performance delays can be improved
Consistently bad user interface across talent management, time & project management to reporting and analytics. Slow, slow, slow response times. Old fashioned user interface. No ability to use mobile – yep, that is right: NO mobile support for simple time entering, time approvals, expense approvals.
1) Oracle Fusion Time and Labor module is not fully matured, needs improvement in UI and workings 2) Payroll supported only for limited number of countries 3) No Post payroll Tax filing support for US 4) The system has many check points where the system asks for confirmation, this can be annoying sometimes
they change user interface and apply new patches every quarter, making life of a user impossible ! 🙁
Other Payroll Software Topics