Find out what actual customers of CIPHR Payroll payroll software think about it.
Or better yet leave your own review.
We also go over how much CIPHR Payroll costs, what features it offers and what other reviewers think about it.
CIPHR Payroll User Reviews
CIPHR Payroll Review Summary
0.0 out of 5 stars (based on 0 reviews)
Recent CIPHR Payroll Reviews
There are no reviews yet. Be the first one to write one.
Submit A Review For CIPHR Payroll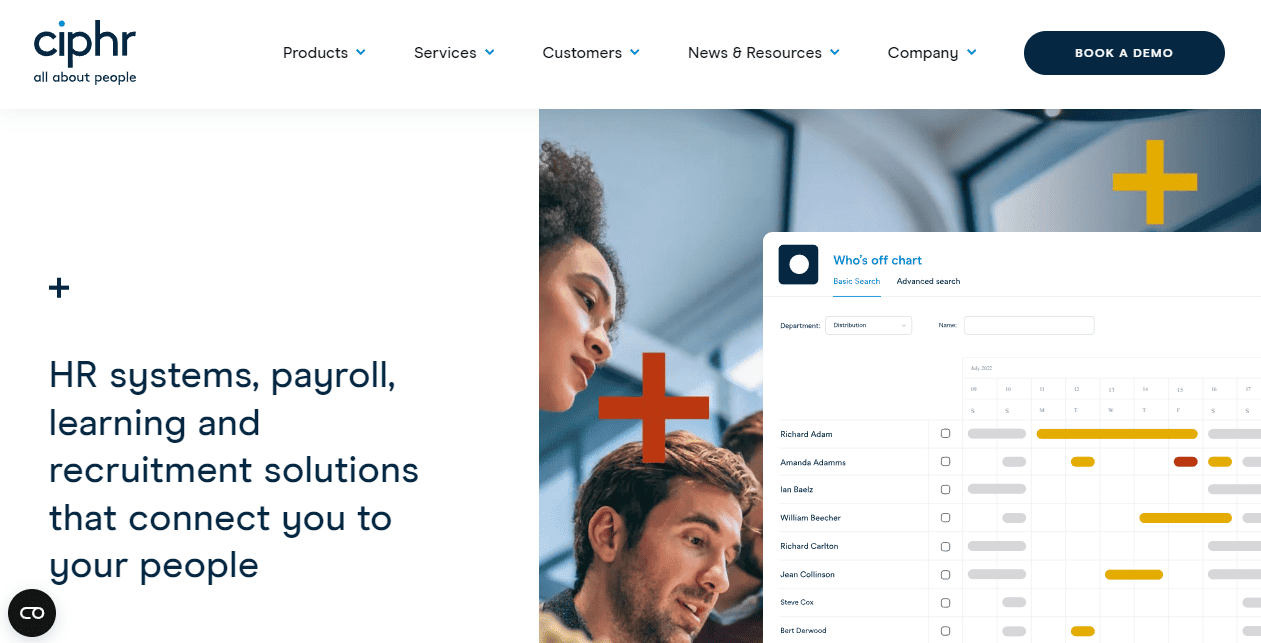 Key CIPHR Payroll Information
Software Name: CIPHR Payroll
Company Name: CIPHR
Listed On HMRC Website: Yes
Listed As Free By HMRC: No
Business Size: Medium
Sector Focus: None
Click to visit the CIPHR Payroll website
CIPHR Payroll Reviews From Other Websites
CIPHR Payroll Prices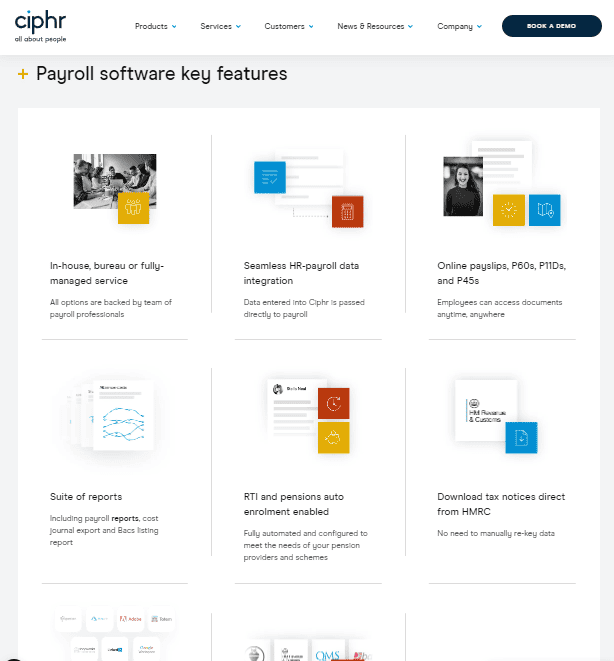 How much does CIPHR Payroll cost? Here is what they publish on their website:
CIPHR Payroll Free Plan / Free Trial
Offers A Free Plan? No
Offers A Free Trial? No
How Long Does The Free Trial Last? Not Applicable
Paid Plan Costs
Here are the names for for the various plans CIPHR Payroll offers and how much they cost per month:
Standard: NA
NA: NA
NA: NA
CIPHR Payroll Features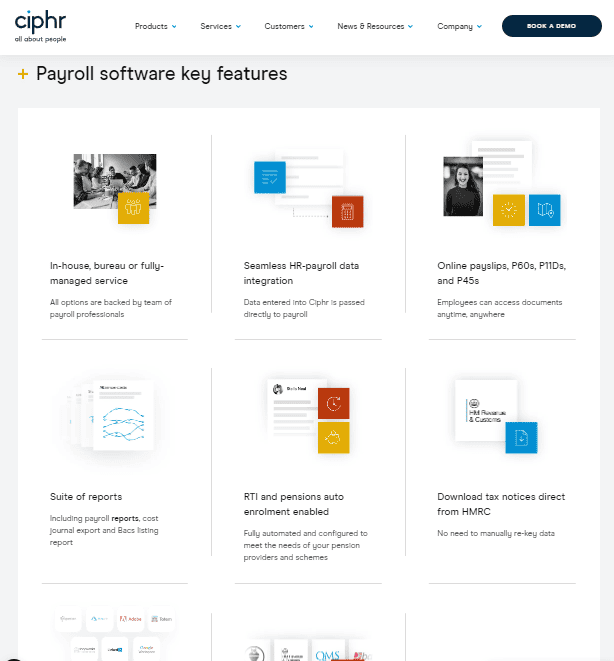 Standard Features
In-house, bureau or fully-managed service
Seamless HR-payroll data integration
Online payslips, P60s, P11Ds, and P45s
Suite of reports
RTI and pensions auto enrolment enabled
Download tax notices direct from HMRC
NA Features
NA
NA Features
NA
Other Software Integrations
Popular Features List:
Run Unlimited Payrolls: No
Automatic Tax Filing & Payments: No
Live Customer Support: No
Ability To Manage Employee Benefits: Yes
Employee Access to Platform: Yes
Direct Deposits: No
Expense Reimbursements: No
Time Off Tracking: NA
Handle Deductions From Pay: Yes
Debt Repayment From Pay: CIPHR
Background Checks: No
Offers An API: Yes
Create Payslips: Yes
Create P45: Yes
Create P60: Yes
Bonus Incentive Pay: Yes
Pension Filing: Yes
Statutory Payments (E.g. Sick Pay, Maternity Pay, etc.): No
Direct HMRC Submissions: Yes
RTI Compliant: Yes
Pros & Cons
The following pros and cons come from Trustpilot and other third-party review sites from around the web.
Pros
Tech support are fantastic – all issues are resolved within 24 hours and the teams knowledge is incredible. The on-boarding functionality that we have recently launched for all new joiners have proved to be incredibly valuable and really helping to start their journey with us once they have have been recruited. System is super easy to use and if you are looking to have a system that when pulled out of the box can do everything you need it to but can be customised as and when you need then look no further.
From the sales talk everything looked perfect. It was only when it came to the post implementation stage that we realised what wasn't included or was an additional cost. This has limited our use of the system. Help desk are generally good and supportive although a little slow on responding with a final solution.
End users lover it. Browser based, cloud based. Access on or off site. Access on mobile devices. Very easy to use.
It provides a great system for our needs. It does not have every bell and whistle that some systems suggest / sell off but it does everything it says it will time and time again.
Great, intuitive product with outstanding support.
Cons
Reporting can be complicated if you aren't an Excel whizz but the training that is offered can help minimise this.
The costs as everything seems to be an additional module with an extra cost. Not a great experience with 2 different account managers
Slow. HR have to access via a remote desktop connection to a CIPHR data centre machine which runs very slowly. You have to wait for screens to refresh. Think modem days! 🙂
Can take a little time to understand how the system drives data, if you are not a database person, but once you master this the rest is all easy from there. Has streamlined our processes and led to us achieving self service in no time at all.
Although all feedback I gave CipHR was acted upon, there was at times a little too much reliance on personal relationships between the support team and client (my team).
Other Payroll Software Topics