Find out what actual customers of Cintra Pay payroll software think about it.
Or better yet leave your own review.
We also go over how much Cintra Pay costs, what features it offers and what other reviewers think about it.
Cintra Pay User Reviews
Cintra Pay Review Summary
0.0 out of 5 stars (based on 0 reviews)
Recent Cintra Pay Reviews
There are no reviews yet. Be the first one to write one.
Submit A Review For Cintra Pay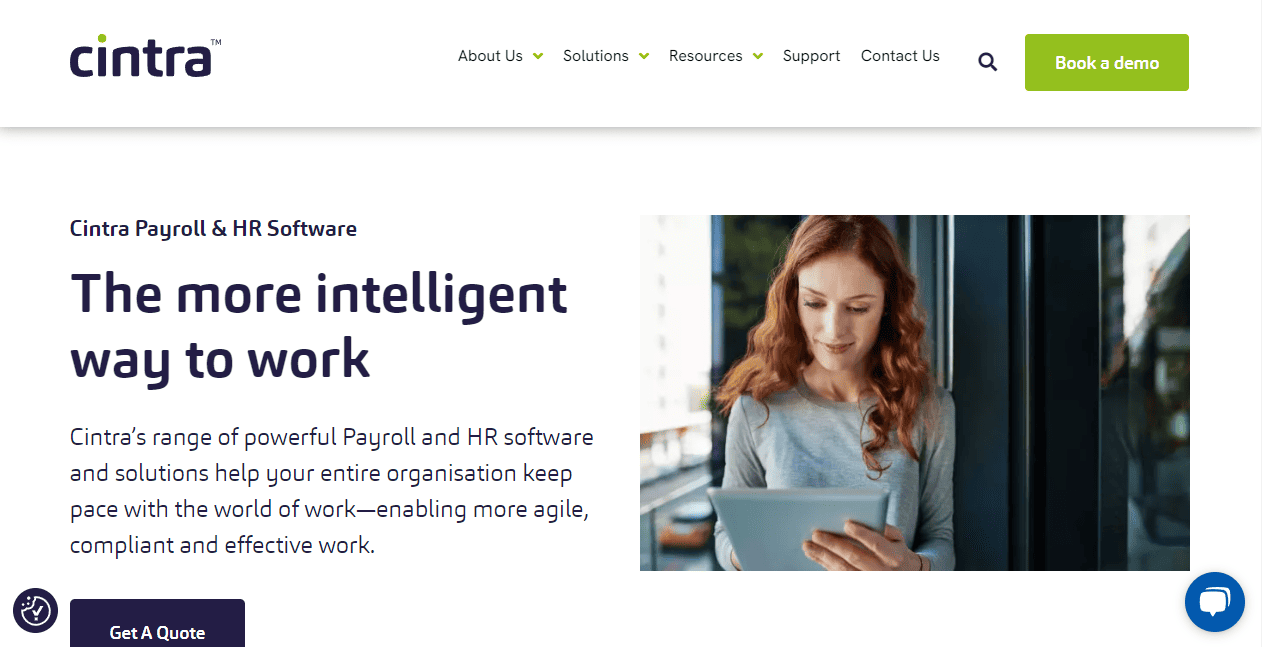 Key Cintra Pay Information
Software Name: Cintra Pay
Company Name: Cintra HR and Payroll Services
Listed On HMRC Website: Yes
Listed As Free By HMRC: No
Business Size: Enterprise
Sector Focus: None
Click to visit the Cintra Pay website
Cintra Pay Reviews From Other Websites
Cintra Pay Prices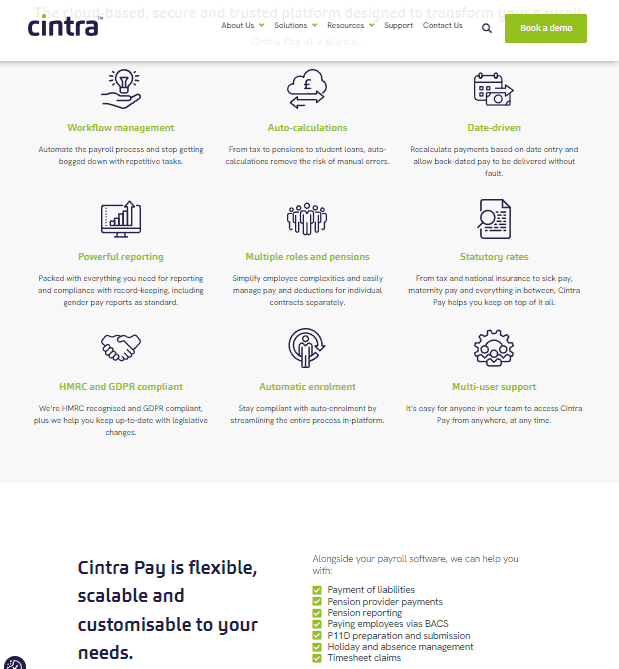 How much does Cintra Pay cost? Here is what they publish on their website:
Cintra Pay Free Plan / Free Trial
Offers A Free Plan? No
Offers A Free Trial? No
How Long Does The Free Trial Last? Not Applicable
Paid Plan Costs
Here are the names for for the various plans Cintra Pay offers and how much they cost per month:
Standard: NA
NA: NA
NA: NA
Cintra Pay Features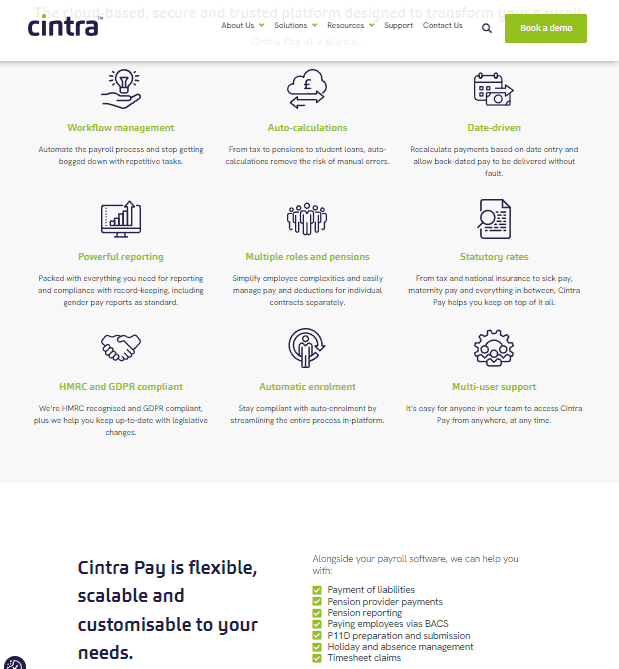 Standard Features
Workflow management
Auto-calculations
Date-driven
Powerful reporting
Multiple roles and pensions
Statutory rates
HMRC and GDPR compliant
Automatic enrolment
NA Features
NA
NA Features
NA
Other Software Integrations
Not Listed
Popular Features List:
Run Unlimited Payrolls: No
Automatic Tax Filing & Payments: No
Live Customer Support: No
Ability To Manage Employee Benefits: No
Employee Access to Platform: Yes
Direct Deposits: No
Expense Reimbursements: Yes
Time Off Tracking: NA
Handle Deductions From Pay: Yes
Debt Repayment From Pay: Cintra HR and Payroll Services
Background Checks: No
Offers An API: Yes
Create Payslips: Yes
Create P45: Yes
Create P60: Yes
Bonus Incentive Pay: No
Pension Filing: Yes
Statutory Payments (E.g. Sick Pay, Maternity Pay, etc.): Yes
Direct HMRC Submissions: Yes
RTI Compliant: No
Pros & Cons
The following pros and cons come from Trustpilot and other third-party review sites from around the web.
Pros
The software is very easy to navigate and use, the support for the software is also excellent. The implementation process was very thorough and well managed.
The software is just so useable, you build the system so the data is in the way in which you want it! Anything in the system is reportable and you can design them yourself! there really is nothing like it on the market!
I've been a Cintra client for over 20 years. It was in place when I joined Hiscox and haven't had a reason to change the system. We upgraded from the classic Cintra system to Cintra IQ just before the original lockdown in February 2020.
The integrated payroll and HR systems – so we only had to input once! Reporting is great – totally configurable Brilliant Gender Pay Reporting feature On-line payslips
Cintra does not unnecessarily over complicate its interface and controls, the system is laid out in a logical minimalistic way that does not require a great deal of internal training to use. The messaging system is a useful tool to have all important payroll correspondence handily stored away from your busy email inbox and you can guarantee a fast response from the service team who are attentive and knowledgeable.
Cons
The only improvement I can think of at the moment is a new starter wizard, that takes you through all windows in personnel and employment records in one go. Currently the new starter wizard on the Cintra Cloud does some but not all, so you need to then go in to Cintra and complete the rest of the information required.
Nothing, the software for me is exactly what I need, the great thing is it is always developing
Yes, the personal details screen in the classic system held data which is now found on about a dozen different screens
The training side isn't as detailed as our previous system
My only gripe with Cintra is the lack of access to create custom reports – with the stand alone payroll software I have used previously one of the biggest advantages was the speed in which you could create and run custom reports to display precisely the information you require. Whilst we do receive this information from Cintra there is always the additional step of manipulating the data in excel to only display the pertinent information
Other Payroll Software Topics