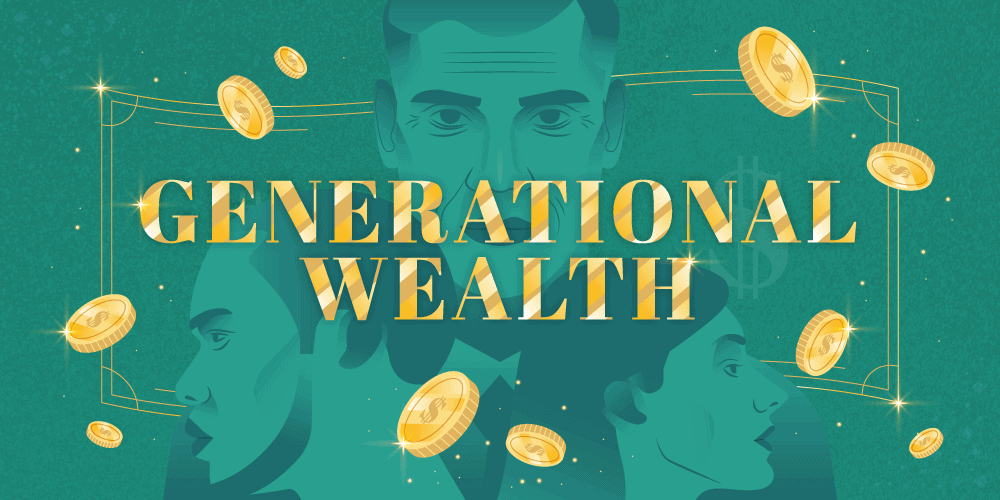 Here's an inspiring quote from a famous billionaire:
"The future is real. But the past is all made up."
In a classic entrepreneur move, this quote up-ends the common way of seeing things. But it's meaningful: as a powerful billionaire, you get to re-write your own mythology even while shaping the future of the species.
Of course, it wasn't a real billionaire who said it. The writers of Succession made it up and gave it to Murdoch-style one-percenter Logan Roy to say. But it shows how billionaire origin stories should be taken with a grain of salt. The most powerful individuals on Earth have a vested interest in maintaining history's trajectory. (It also shows how much we love lapping up dramatically-spun billionaire sagas.)
Other elements of a billionaire's biography are less fungible. Qualifications. Marriages. Gender.
So Businessfinancing.co.uk decided to pull these details from Forbes' list of living billionaires and use them to create a profile of the average billionaire from the past four generations: the Silent Generation (born 1928-1945), Boomers (1946-64), Gex X (1965-80), and Millennials (1981-96).
We found that billionaires are becoming less schooled, less married – and less male. And the self-made tycoon is giving way to the billion-heir, with 33.6% of rich millennials having inherited their wealth compared to 19.3% of the preceding Generation X. Scroll on to reveal the generation gap between today's billionaires – and a close-up look at where they studied.
Key Findings
19.1% of millennial billionaires are women, compared to 11.9% of Gen X's and 9.8% of Boomers.
Finance & Investments is the most common industry of older billionaires, but Gen X and Millennials are more likely to make their money from tech.
Millennials are the first generation not to produce billionaires in Logistics, Gambling & Casinos, Telecom, or Sports.
No millennial billionaire has a PhD, and only 13% has an MBA – compared to 28.3% of Gen X billionaires.
New York City is the most popular residence for billionaires born before 1964, while Gen X favours Beijing and Millennials are in San Francisco.
The Average Billionaire of Every Generation
He's old enough to be their great-grandfather and rich enough to be their god. But how much does the average Silent Generation billionaire have in common with the Millennials who are catching them up?

Alexandra Andresen is the youngest female billionaire in the world. Her gender and her inheritance (42% of investment company Ferd) typify the direction the billionaire class is taking – more women and a lower percentage of self-made entrepreneurs. We found only one female self-made billionaire under 40: Whitney Wolfe Herd, co-founder of Bumble Inc. The structural obstacles to success (of any kind) for women actually inspired Herd's billion-dollar dating app, where women make the introductions:
"By empowering women to make the first move, they have the chance to set the tone of the conversation, which leads to a more balanced and mutually respectful relationship dynamic from the start. This is important because we find that when women are empowered, everyone is empowered! When you create a space where people can ask for what they want (in love, in friendship, in business), it opens up the conversation for transparency and direct communication."
The oldest billionaire, 99-year-old George Joseph, echoes the philosophy that politics and business go hand-in-hand – albeit in a flavour that's a little more Logan Roy: "I learned a long time ago that if you're not active in politics, then you can't create change that benefits the consumer."
How Much Education Do You Need to Make A Billion?
Do you need a certificate from a fancy school to make a billion, or is a degree just a meretricious badge of honour?
We found that billionaires born since 1981 are less than half as likely as Gen Xers to have an MBA (13% vs 28.3%). They are also less likely than any preceding generation to have an arts degree. Surprisingly, while only one in ten (10.9%) of millennial billionaires have an arts degree, nearly a quarter of Silent Generation billionaires (turning 77 or older in 2022) have one.

These statistics may be partly explained by the fact that a smaller proportion of young billionaires generated their own billions. But there is also a shift to autodidacticism and a keener awareness of the cultural climate – i.e. figuring out what people want and how you might give it to them.
As Chinese billionaire, Gen Xer, and high-school drop-out Zhou Qunfei put it: "The clients won't give you a better price for your products simply because you have a higher degree… First, improve your overall competitiveness. Second, you must be mentally strong. Third, strengthen your understanding of the market and your competitors."
Who Wants to be a Billionaire?
"Money is a social construct," says another fictional Succession billionaire, "whereas virtue, integrity, these things actually exist."
Our Forbes statistics don't reveal whether you need to jettison these traits to become a billionaire. But the fall in self-made billionaires from Gen X to the Millennials suggests that setting out to make a billion is not as attractive as it seemed before the climate crisis went mainstream and neoliberal capitalism began devouring itself.
In other words, entrepreneurs today may be more interested in ethics and the common good than they are in adding zeroes on the end of their bank balance. It's not necessarily selfless. After all, one thing every Succession fan knows about billionaires of any generation is that they're miserable.
Most Popular Guides