Soldo provides a payment and spend management automation platform for businesses to help streamline and track expenses.
They designed a smart company card with a management platform to work alongside a business bank account. They have 4 offices in Europe in London, Rome, Milan and Dublin that support over 26,000 businesses.
Soldo User Reviews
Soldo Review Summary
0.0 out of 5 stars (based on 0 reviews)
Recent Soldo Reviews
There are no reviews yet. Be the first one to write one.
Submit A Review For Soldo
Click Here to Sign-up with Soldo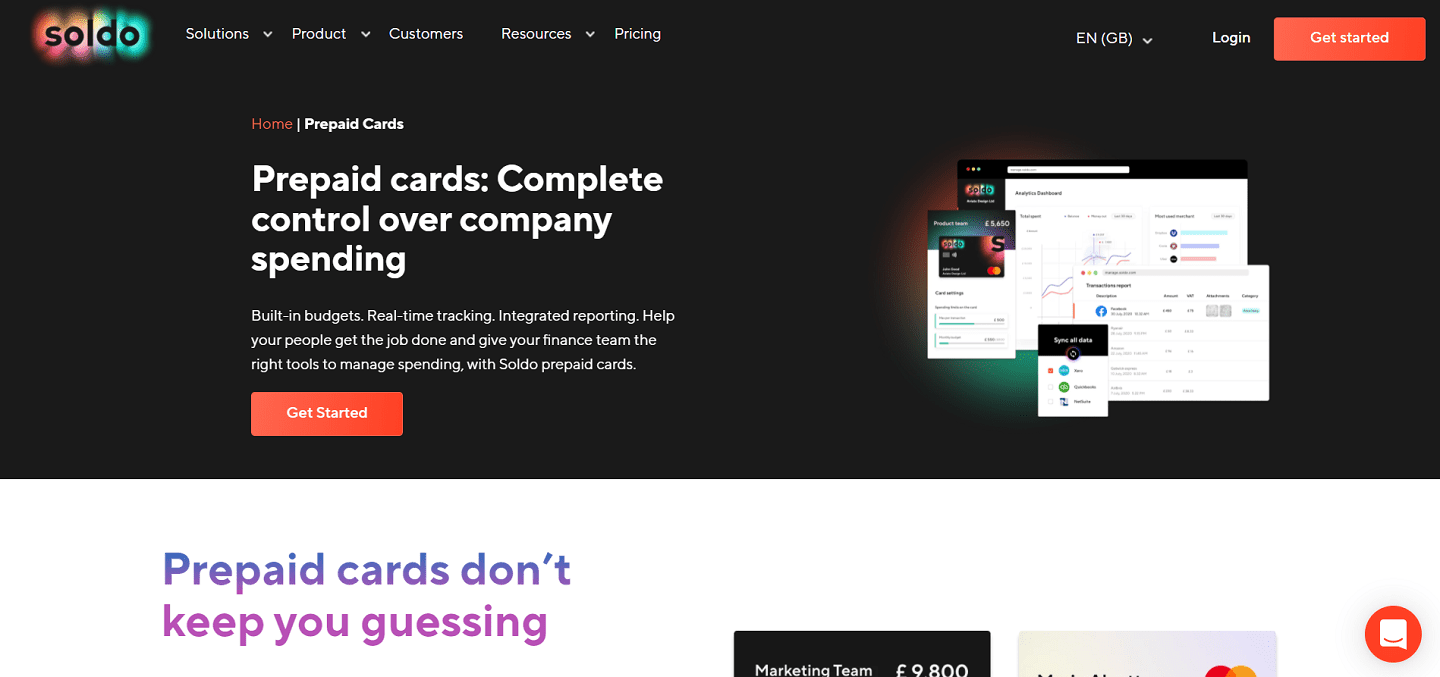 Soldo Expense Card Options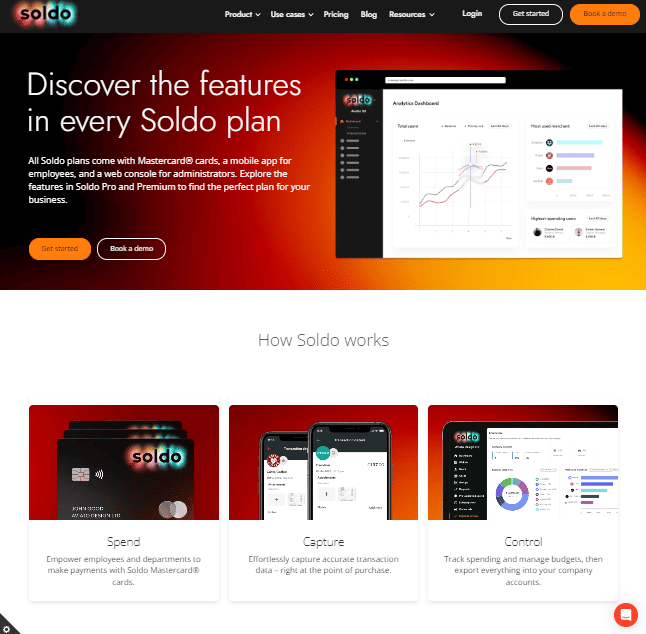 Soldo offers a range of prepaid cards that provide:
Mastercard
Prepaid credit or debit card
Prepaid currency cards
Virtual cards
Built-in budgets
Real-time tracking
Integrated reporting
Monitor spend on smartphone and desktop
Simplified monthly reconciliations
Capture receipts
Send data to Xero, QuickBooks and NetSuite through seamless integration
Streamlines finances
Auto expense management
Available in pounds, euros and US dollars
Low foreign exchange rates
Free deposits
Apply online in minutes and you can start spending as soon as 1 working day
Soldo Expense Card Eligibility
Soldo doesn't state the eligibility for their expense cards.
Soldo Expense Card Rates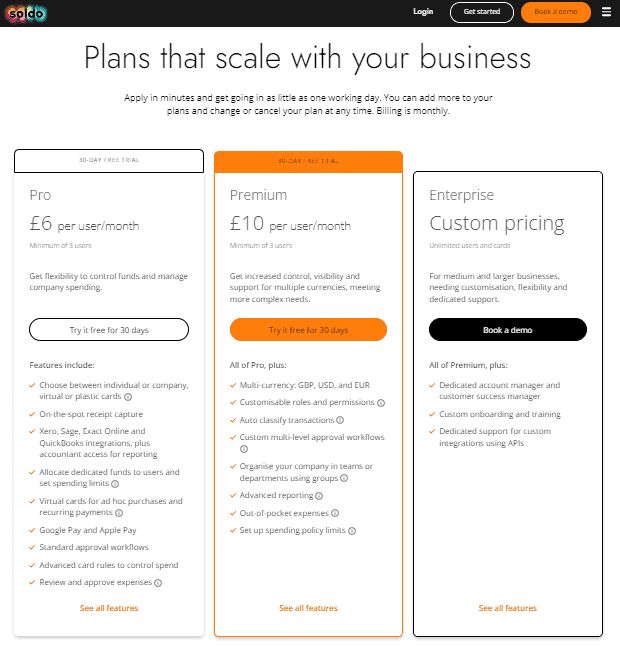 Soldo offers 3 plans:
Pro – 1 card free for 12 months, £6 per extra card per month
Premium – 1 card free for 12 months, £10 per extra card per month
Enterprise – tailored plan scaled to your business with a bespoke quote
Other fees apply for transactions including ATM withdrawals of 1% with a minimum charge of £2/2EUR/$2 depending on the currency withdrawn.
Card issuing fee of £5 per plastic card and £1 per virtual card.
Soldo Expense Card Calculator
Soldo doesn't have an expense calculator.
Soldo Expense Card Reviews
Soldo only features on 2 of the leading customer review sites with most of the reviews being on Trustpilot. Overall, reviews are positive with 73% of Trustpilot reviewers scoring them as excellent and 10% as great. There are only 24 reviews on Smart Money People but these are predominantly positive.
Comments from reviewers include help to manage spend and expenses, great reports, intuitive platform, efficient and great customer service.
Trustpilot – 4.4/5 (based on 1,168 reviews)
Google Reviews – no reviews
Reviews.co.uk – no reviews
Review Centre – no reviews
Smart Money People – 4.79/5 (based on 24 reviews)
How To Apply For A Soldo Expense Card?
If you want to apply for an expense card from Soldo you can apply online.
Pros
Offers a choice of prepaid cards
Mastercard that is widely accepted
Available in multiple currencies
Positively rated in customer reviews
Cons
Charges may be higher than some other providers
Website: Soldo Expense Card
Comparisons
Soldo Vs Pleo
Soldo vs Payhawk
Soldo vs Wallester Business
Soldo vs Klippa
Soldo vs Tide Expense Cards
Soldo vs Card One Money