Eastern Credit is an independent business finance provider specialising in secure loans, asset and property finance. Established in 2001, Eastern Credit is based in Norfolk. Businesses can borrow from £5,000 and receive a same day decision from Eastern Credit's underwriters. Asset finance products are available to startups and sole traders as well as larger businesses, and property finance is accessible for buy-to-let landlords as well as experienced commercial property developers.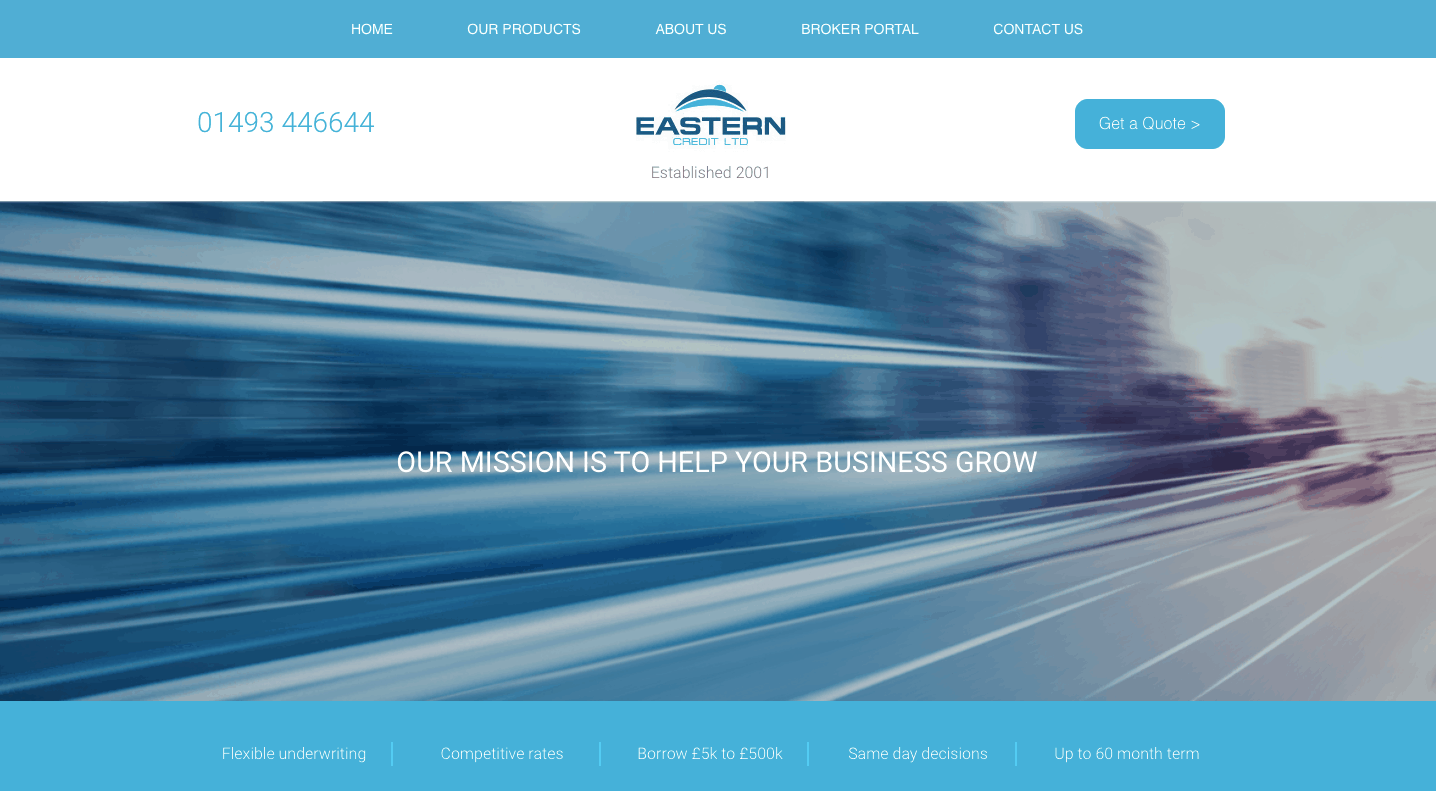 Eastern Credit Business Finance
Asset finance
Asset financing and refinancing is available for a huge variety of assets, including vans, plant hire, machinery, gym equipment, energy, and agricultural. Businesses can choose hire purchase or finance lease, giving them the option to own the asset outright at the end of the agreement or upgrade it when they're ready. Repayments can be tax-deductible depending on the agreement.
Refinancing allows businesses to release cash from their existing assets to improve cash flow or raise capital for something specific.
Secured loans
Secured loans are available to startups and established businesses for a variety of purposes, including funding specific projects and restructuring other debts. Contact Eastern Credit for more details.
Property finance
Eastern Credit also offers a range of property finance products including development finance and bridging/auction finance.
Eastern Credit Reviews and Ratings
There's just one online review for Eastern Credit – a single 1 star comment on Google reviews. The customer was unhappy with unclear loan terms and believes the service was poor.
Trustpilot – no reviews
Google Reviews – 1/5 (based on 1 review)
Reviews.co.uk – no reviews
Smart Money People – no reviews

Pros
Variety of asset and property related products
Suitable for businesses of all sizes/ages
Same day decisions and quick access to funds
Cons
Just one online review and it's very negative.
Website: Eastern Credit Business Finance