Wondering what things you should look for when applying for a business bank account? This guide should help you.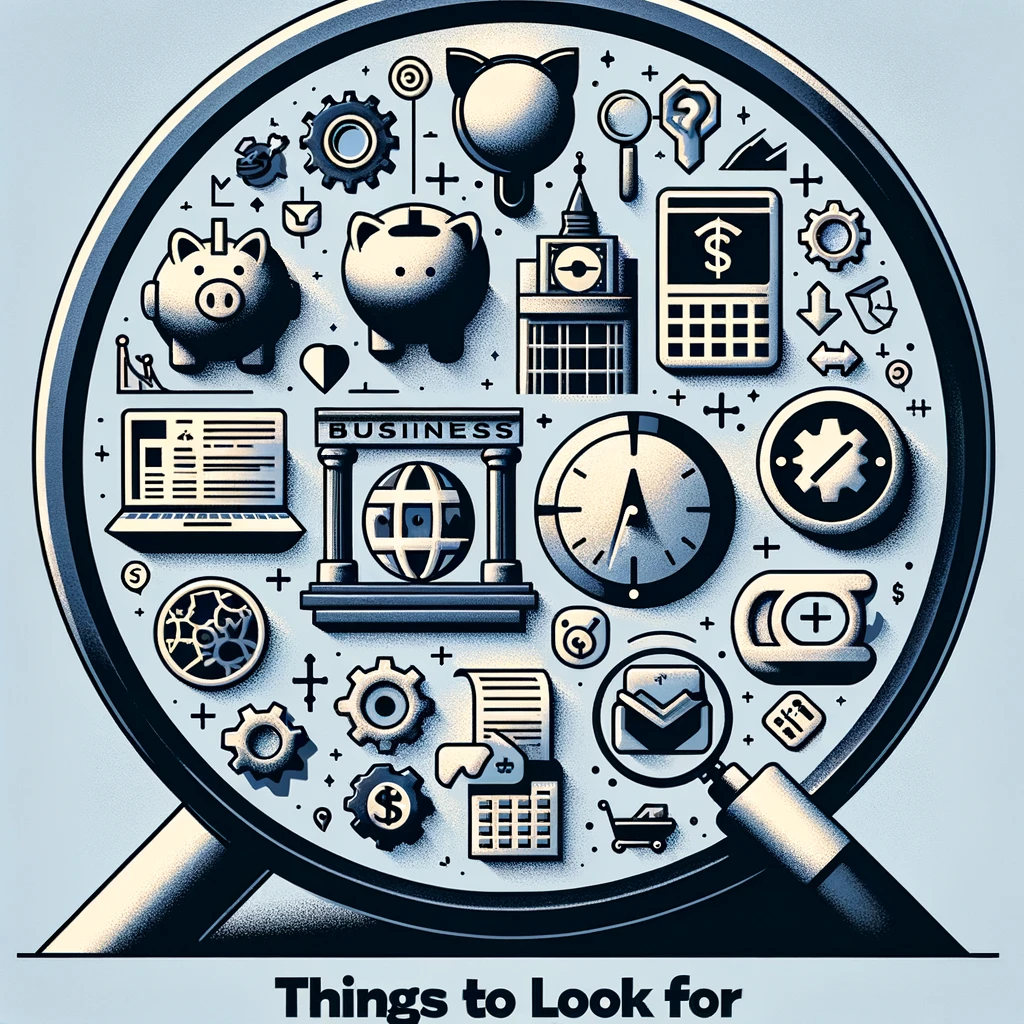 Consider Internal Business Expectations
Each company has different needs from another, and looking for a business bank account means searching for one that satisfies most or all expectations. Business bank accounts require more than due diligence but an intrinsic understanding of the core values and needs of a company.
Consider the size and scaling prospects of the company before committing to the first business savings accounts offers you encounter. For example, does the business process a lot of cash payments? Or do employees need to use the company card to cover operational expenses daily?
On the other hand, is the business account for a company owned by an individual that does not live in the UK? In this particular instance, you can open a business bank account in the U.K. as a non-resident, but an account signatory that will act as a company representative that lives in the U.K. should be present.
There are a lot of factors that should be considered about the business itself before applying for a business bank account. Ensure that you conduct a full internal audit of needs and preferences for the current state of the company and any potential major changes that could occur in the short to mid-term.
Reputation and Ethical Standing
Opening a business current account or business savings account entails entrusting a banking firm with your company's funds. Despite safety nets such as the Financial Services Compensation Scheme, ensuring that a bank has a good reputation and ethical standing is an additional way of ensuring that all company funds are safe.
For large corporations, a good reputation and ethical standing help instil more confidence in consumers. That's why it's better to consider banking firms specializing in business banking for mid-sized to large corporations for such businesses.
Using a bank with extensive business bank account understanding and a good reputation enhances the levels of customer service in a business and may open up robust value-added product offerings that improve overall service.
Transaction Limits
Businesses with very active cash flows should be especially concerned about the transaction limits within a day, a week, and a month. That's because, in cash-oriented businesses, this carries a lot of weight since deposits and withdrawals should provide enough latitude to freely perform daily business activities.
For safety reasons, consider if the transaction limits can be conveniently adjusted without going to a branch. This is a great method for having enough latitude for carrying out daily business and protecting yourself against fraud.
Monthly Fees
Several banks offer zero monthly and annual fees. These are perfect for small businesses, but larger businesses might not get presented with the same offering. To counter exorbitant monthly fees, carefully analyse the most financially savvy option from a reputable bank with a good ethical standing.
Do not compromise the needs of a business for lower fees since this could have a crippling effect in the long run. Ensure that there is a balance on all fronts to increase savings without hurting day-to-day business activities.
Useful Features
Most business bank accounts have different offerings and features. A critical analysis and comparison with company requirements is a good data point to consider to get the best features for handling business finances satisfactorily. So what are some features to consider?
Mobile banking
Fintech advancements in business accounts have levelled the playing field for small to mid-sized businesses. Mobile banking has become an essential feature in business bank accounts to properly handle and record business finances.
When opening a new business bank account, a small business should consider mobile banking to access bank statements, track business expenses, and conveniently settle invoices. There are several other benefits of using mobile banking for businesses, that include the following:
Exchanging foreign currency
Minimize walk-in bank errands
Real-time review of all transactions
For small businesses choosing a business bank, consider all the features provided by each bank's mobile banking platform. Do they match your operational strategy? Do they streamline the business's financial activity?
Good customer service
Customer service is a critical component that should factor in your decision. Be it a virtual customer care platform or a walk-in option, ensure that your bank is committed to improving overall customer service to all clients. Play around with the digital platform and determine if it provides the resources the business might need.
FAQs
Can I open a UK business bank account online?
Some banks have a free business banking application process online. However, depending on the nature of your business, it might be best to have a one-on-one consultation that'll allow you to get your questions answered in person before signing up for a business account.
What documents do I need to open a business bank account in the UK?
Although each bank has a slightly different application process, the typical requirements are proof of the following:
U.K-based business address
Identification for the account signatory residing in the U.K and all parties owning more than 10% of the company
A business plan providing insight into why you need the business checking account
Can I use my personal bank account for business in the UK?
Sole proprietors can use their accounts for the day-to-day running of their business. Be that as it may, using personal bank accounts for business purposes has its drawbacks. For example, it might be hard to separate your business transactions from your own. Failure to separate business account transactions from personal funds makes it difficult to identify the financial health of your business.
Reviewing business expenditures also gets significantly harder which is why it is better to keep business finances separate from personal income and expenses. All businesses need a business bank account to separate business and personal finances. Having a separate account provides clarity on the business's profitability, and this is just one example of the value of having a separate business bank account.