The State Bank of India UK (SBI UK) is the UK subsidiary of the Indian bank. UK businesses can open a current account and savings account, and benefit from cheap and easy transfers between the UK and India. Your account can be managed in one of SBI UK's 12 branches, or online and on the app.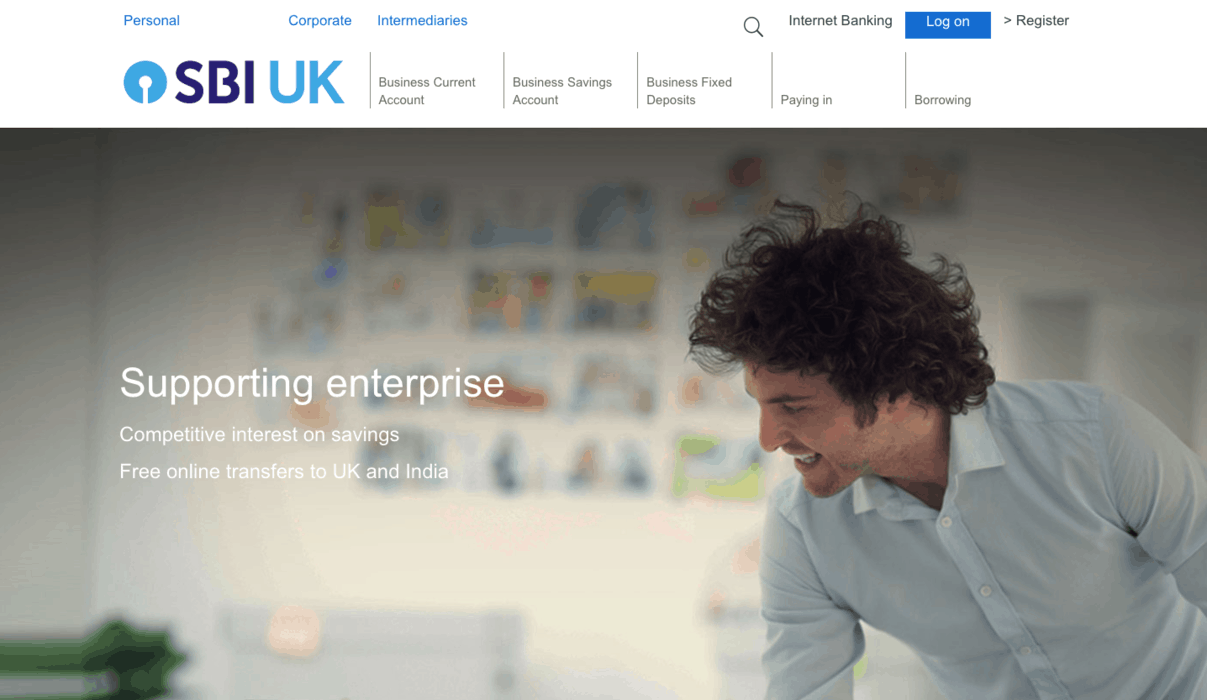 State Bank of India UK Business Banking Services
Current Accounts
The business current account gives businesses easy access to their cash, a debit card, and 25 free transactions a month. There's an annual account maintenance fee of £80, and some extra charges for failed payments and transfers, and a 60p charge for every debit or credit transaction.
For non-resident Indians, the SBI UK business current account includes simple international transfers.
You can manage your account on the YONO app, which is available to customers in both India and the UK.
Savings account
The SBI UK business savings account offers 0.25% AER variable on GBP accounts for balances above £10,000. If your account balance stays above £10,000, there's no annual fee.
There's also a fixed deposit account available, offering saving terms of 1 month to 5 years on balances of £10,000 to £250,000. Interest rates range from 0.10% to 1.55%.
Overdrafts
An overdraft is available, but there's limited information online. For more information, customers need to contact their local branch.
Business finance and loans
Short-term, long-term, and secured loans are available as well as commercial mortgages and buy to let mortgages. For more information, customers should contact their local branch.
State Bank of India UK Reviews and Ratings
These reviews are for State Bank of India generally, rather than the specific UK subsidiary.
Trustpilot reviews are mainly critical of customer service and problems with foreign exchanges. There's just one live review on Smart Money People, which is positive about high-interest rates on savings and customer service.
There are no reviews on Reviews.co.uk. SBI UK is not included in the Which? list of 'Best & Worst Banks'.
Trustpilot – 2.1/5 (based on 176 reviews)
Reviews.co.uk – not available
Smart Money People – 4/5 (based on 1 review)
Which? – not included
Pros
Competitive interest rates.
Easy transfers for businesses working in India and the UK.
Just one annual fee and low account management charges.
Cons
Critical online reviews.
Very few branches to visit.