Find out what actual customers of Sumtotal Payroll payroll software think about it.
Or better yet leave your own review.
We also go over how much Sumtotal Payroll costs, what features it offers and what other reviewers think about it.
Sumtotal Payroll User Reviews
Sumtotal Payroll Review Summary
0.0 out of 5 stars (based on 0 reviews)
Recent Sumtotal Payroll Reviews
There are no reviews yet. Be the first one to write one.
Submit A Review For Sumtotal Payroll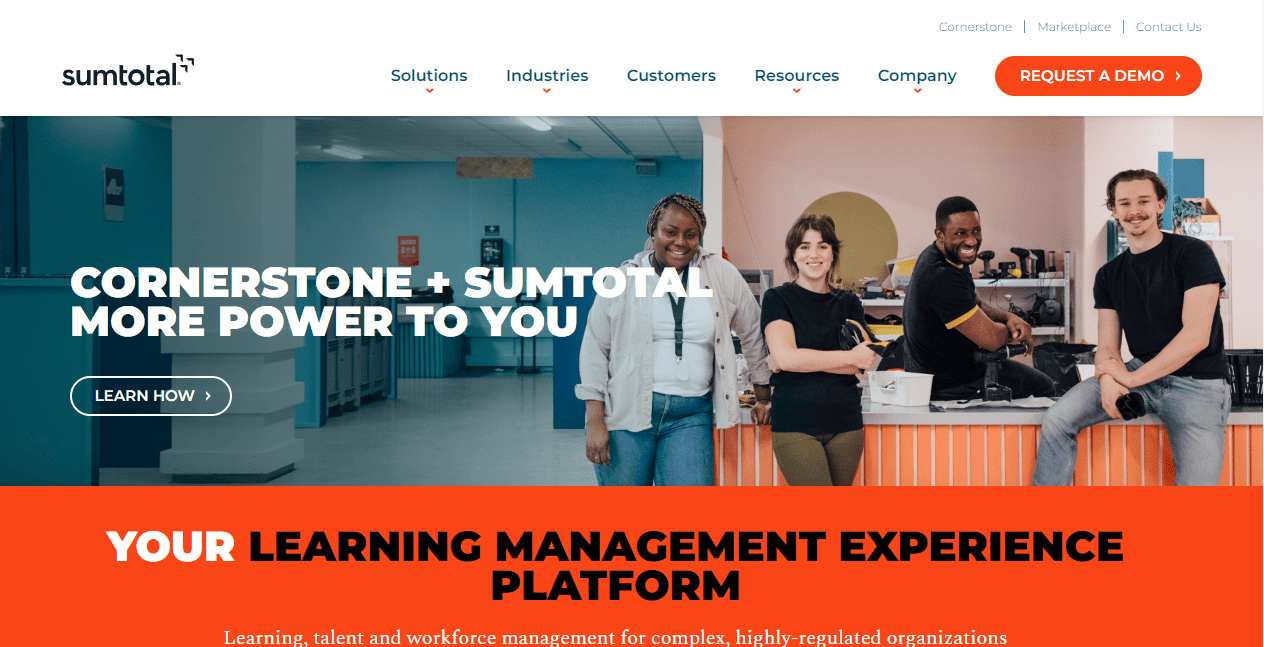 Key Sumtotal Payroll Information
Software Name: Sumtotal Payroll
Company Name: Sumtotal Systems UK Ltd
Listed On HMRC Website: Yes
Listed As Free By HMRC: No
Business Size: Enterprise
Sector Focus: None
Click to visit the Sumtotal Payroll website
Sumtotal Payroll Reviews From Other Websites
Sumtotal Payroll Prices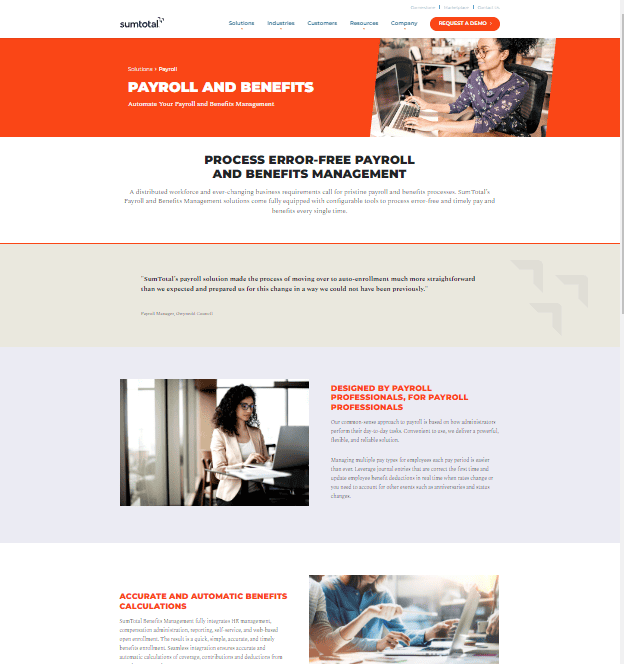 How much does Sumtotal Payroll cost? Here is what they publish on their website:
Sumtotal Payroll Free Plan / Free Trial
Offers A Free Plan? No
Offers A Free Trial? No
How Long Does The Free Trial Last? Not Applicable
Paid Plan Costs
Here are the names for for the various plans Sumtotal Payroll offers and how much they cost per month:
Standard: NA
NA: NA
NA: NA
Sumtotal Payroll Features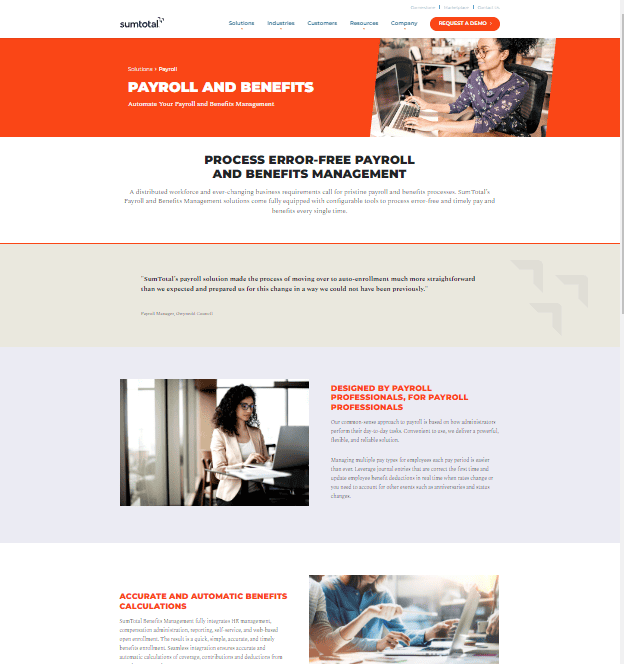 Standard Features
Control and track data, processes, pre-audits, employee eligibility, benefit offerings
Quickly and easily change payroll rules and update employee benefit deductions
Provide secure access to pay advice, annual statements, and benefit statements for employees
Manage complex benefit plans for all employees
Reduce administrative overhead and training time
Achieve accurate and timely benefits enrollment
Manage complex payroll with multiple pay types for a workforce of any size with unlimited employee and tax IDs
Simplify union rules, dynamic pay structures
Quickly and easily change payroll rules within the system
Ensure full regulatory compliance for all states, provinces, and regions in North America, the UK, Ireland and Australia
NA Features
NA
NA Features
NA
Other Software Integrations
Mercury XRS
Lightcast
Sapper
EdCast
Popular Features List:
Run Unlimited Payrolls: No
Automatic Tax Filing & Payments: No
Live Customer Support: No
Ability To Manage Employee Benefits: Yes
Employee Access to Platform: Yes
Direct Deposits: No
Expense Reimbursements: No
Time Off Tracking: NA
Handle Deductions From Pay: Yes
Debt Repayment From Pay: Sumtotal Systems UK Ltd
Background Checks: No
Offers An API: No
Create Payslips: No
Create P45: No
Create P60: No
Bonus Incentive Pay: No
Pension Filing: Yes
Statutory Payments (E.g. Sick Pay, Maternity Pay, etc.): No
Direct HMRC Submissions: No
RTI Compliant: No
Pros & Cons
The following pros and cons come from Trustpilot and other third-party review sites from around the web.
Pros
SumTotal has grown leaps and bounds within the last two years. Upgrades to the user interface and the addition of new features have made SumTotal much more proficient as an LMS provider.
I like the set up and ease of use of the program. Our company only used a small part of it's functionality so in the end it did not fit our needs.
Our account manager is very responsive and accommodating. There are many reporting options to choose from.
There isn't much to tell, I do not really like this vendor. The system is very powerful, but not user-friendly. They are a large company, and have been in some acquisitions, which has changed the system.
The product seems robust at a first sight but it is really hard to operate. I like the domain-concept to manage users and descentralize administration.
Cons
My one complaint about SumTotal is customer support, which has honestly gotten better within the last few years. Customer support communication is slow and usually causes issues.
It is promoted as having great mobile access, but our traveling team struggled to use the mobile version.
Admin system is not user-friendly and requires more clicks than necessary to navigate and more work than necessary to complete simple tasks. Learner interface is difficult to use and understand. Pulling reports is slow and cumbersome. The system is very limited in what it can do. We currently use this system for learning and performance management and is unreliable on both fronts, for example we currently have to use a back door site to be able to complete fundamentals learning functions such as add learning plans, courses, etc with no resolution eta on a resolution.
Poor customer support. Very inflexible system. They don't tell you, but you can't even create your own performance appraisal form. You have to pay for that to be done each year, even if it is exactly the same as a new year.
Not friendly for administrators, unflexible for a few types of activities, lack of full integration between different modules, need to rely on technical staff to setup basic things.
Other Payroll Software Topics