Find out what actual customers of Octopaye Payroll payroll software think about it.
Or better yet leave your own review.
We also go over how much Octopaye Payroll costs, what features it offers and what other reviewers think about it.
Octopaye Payroll User Reviews
Octopaye Payroll Review Summary
0.0 out of 5 stars (based on 0 reviews)
Recent Octopaye Payroll Reviews
There are no reviews yet. Be the first one to write one.
Submit A Review For Octopaye Payroll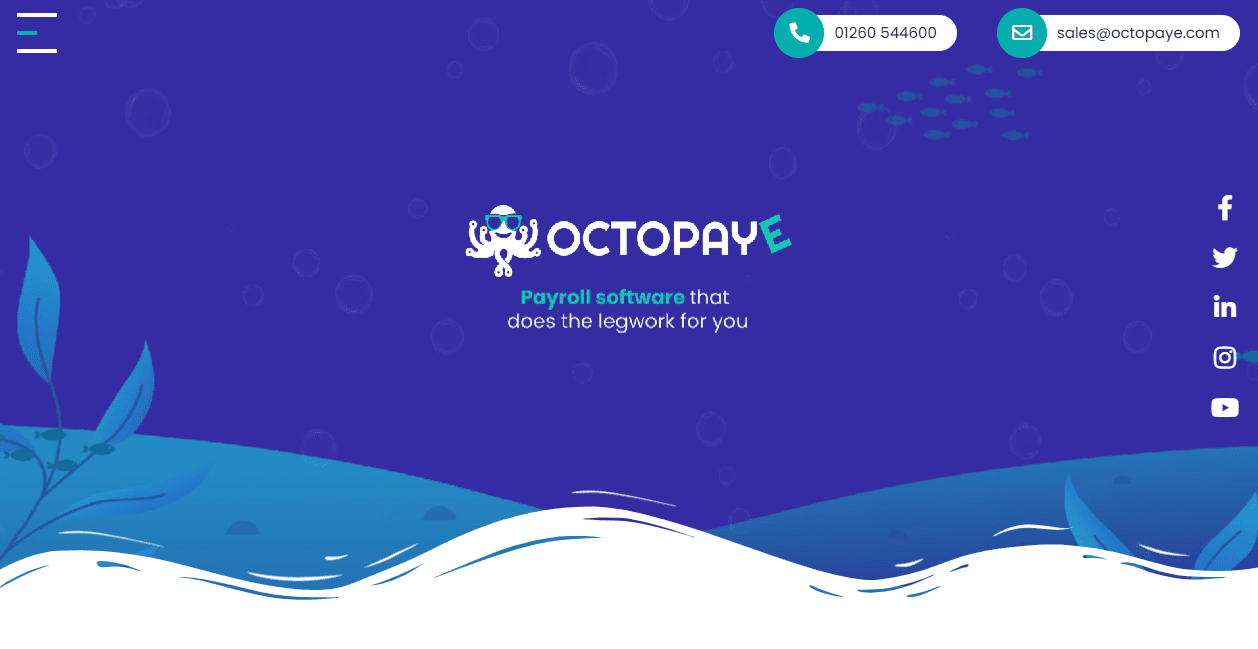 Key Octopaye Payroll Information
Software Name: Octopaye Payroll
Company Name: Octopaye
Listed On HMRC Website: Yes
Listed As Free By HMRC: No
Business Size: Small
Sector Focus: None
Click to visit the Octopaye Payroll website
Octopaye Payroll Reviews From Other Websites
Octopaye Payroll Prices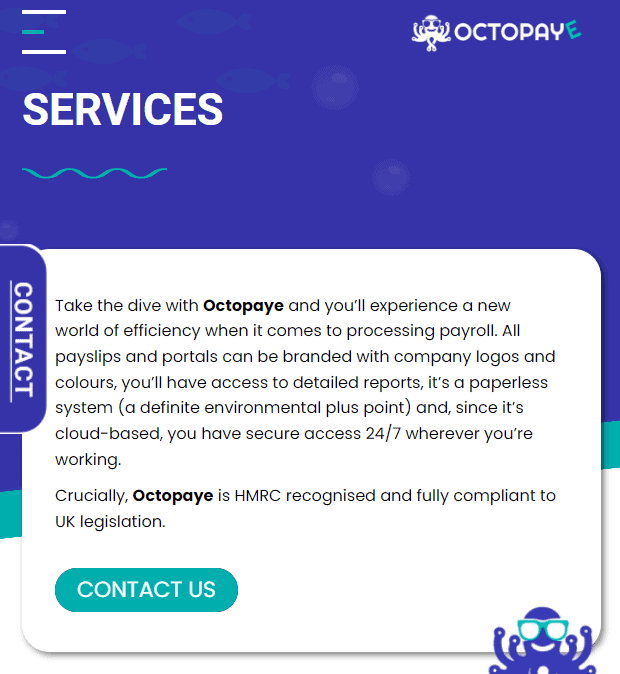 How much does Octopaye Payroll cost? Here is what they publish on their website:
Octopaye Payroll Free Plan / Free Trial
Offers A Free Plan? No
Offers A Free Trial? No
How Long Does The Free Trial Last? Not Applicable
Paid Plan Costs
Here are the names for for the various plans Octopaye Payroll offers and how much they cost per month:
Standard: NA
NA: NA
NA: NA
Octopaye Payroll Features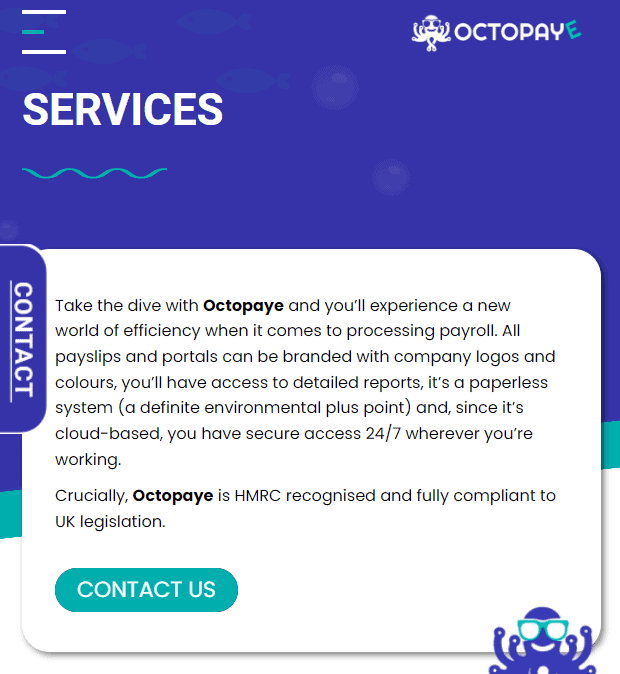 Standard Features
Payroll processing
Access to detailed reports
Paperless system
Cloud-based
Secure access 24/7
HMRC recognised
NA Features
NA
NA Features
NA
Other Software Integrations
Popular Features List:
Run Unlimited Payrolls: No
Automatic Tax Filing & Payments: No
Live Customer Support: No
Ability To Manage Employee Benefits: No
Employee Access to Platform: No
Direct Deposits: No
Expense Reimbursements: No
Time Off Tracking: NA
Handle Deductions From Pay: No
Debt Repayment From Pay: Octopaye
Background Checks: No
Offers An API: No
Create Payslips: No
Create P45: No
Create P60: No
Bonus Incentive Pay: No
Pension Filing: No
Statutory Payments (E.g. Sick Pay, Maternity Pay, etc.): No
Direct HMRC Submissions: Yes
RTI Compliant: No
Pros & Cons
The following pros and cons come from Trustpilot and other third-party review sites from around the web.
Pros
I searched high and low and spoke to all of the payroll software providers and Octopaye are by far the best, easy to use and we are very happy and we wouldn't change providers.
We use the portal which has a link from our website which is great for clients
The CRM and timesheet management is done well, this makes managing processes easier. it also assists in compliance, for the price it is a well thought out piece of software
User friendly and extremely efficient, would highly recommend to any company needing umbrella payroll software. Octopaye are always listen to feedback and update their system to make the user experience even better
The payroll process in Octopaye is seamless and very user friendly, but should a rare issue occur you can always rely on their customer service team, they are second to none.
Cons
You can't click "back" you have to re do the work.
We were unable to roll back a payroll however this has been developed now so is a feature!
The interface is a little clunky – but I have been assured that this is being sorted, but they are currently working on streaming the software to make it work faster, so happy to live with it for now
There are some functionality issues, however these are always dealt with or added to the ever evolving updates.
The ability to hold an approved timesheet would be a useful feature for us.
Other Payroll Software Topics