Find out what actual customers of MHR People First payroll software think about it.
Or better yet leave your own review.
We also go over how much MHR People First costs, what features it offers and what other reviewers think about it.
MHR People First User Reviews
MHR People First Review Summary
0.0 out of 5 stars (based on 0 reviews)
Recent MHR People First Reviews
There are no reviews yet. Be the first one to write one.
Submit A Review For MHR People First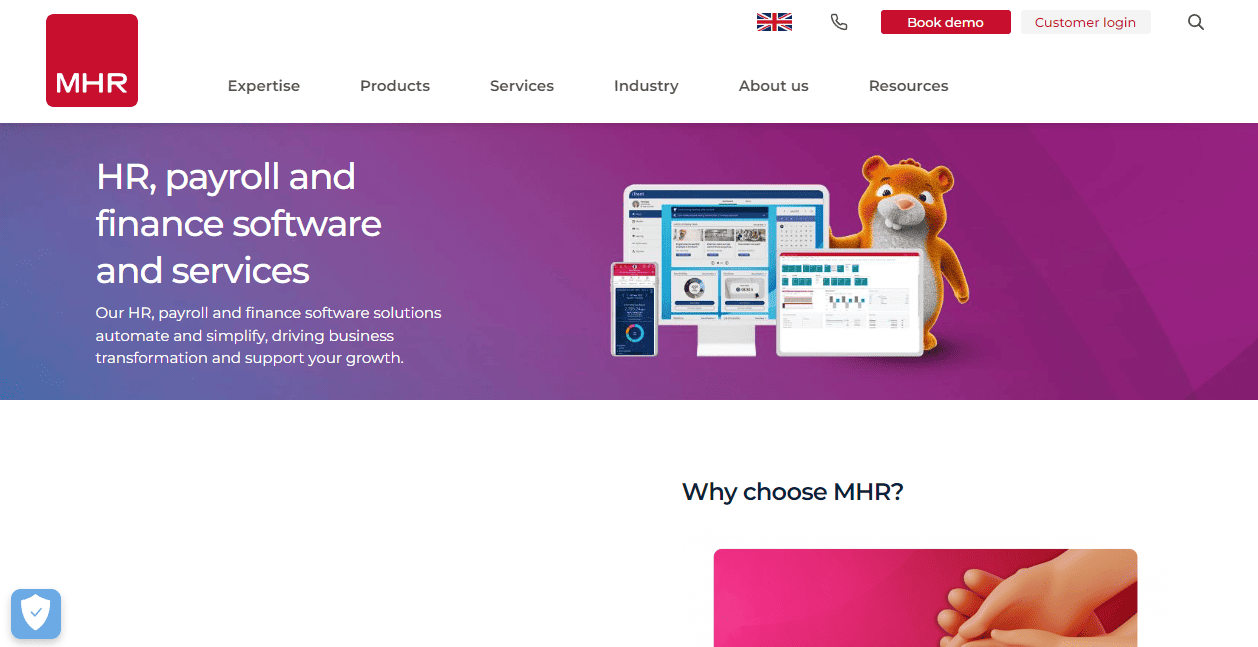 Key MHR People First Information
Software Name: MHR People First
Company Name: MHR
Listed On HMRC Website: Yes
Listed As Free By HMRC: No
Business Size: Medium
Sector Focus: None
Click to visit the MHR People First website
MHR People First Reviews From Other Websites
MHR People First Prices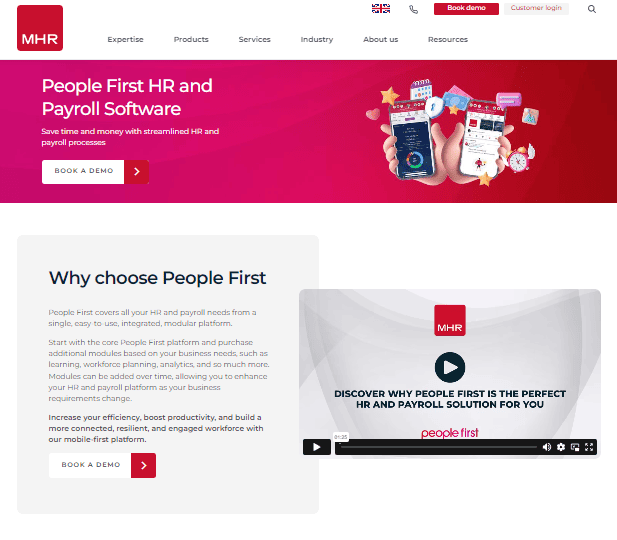 How much does MHR People First cost? Here is what they publish on their website:
MHR People First Free Plan / Free Trial
Offers A Free Plan? No
Offers A Free Trial? No
How Long Does The Free Trial Last? Not Applicable
Paid Plan Costs
Here are the names for for the various plans MHR People First offers and how much they cost per month:
Standard: NA
NA: NA
NA: NA
MHR People First Features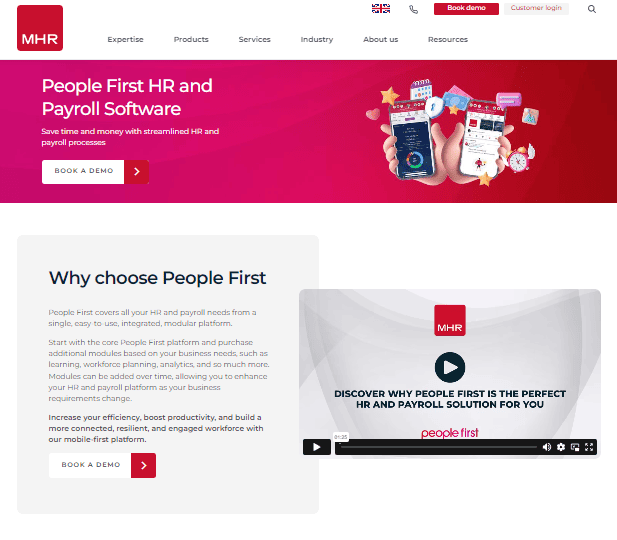 Standard Features
Automated payroll management system
Enable quick, smooth submissions
Simplify payslips
Pensions and benefits
Financial wellbeing
Data archiving
NA Features
NA
NA Features
NA
Other Software Integrations
Ancoris
Broadbean
CCH Tagetik
Cloudpay
Cronofy
Curo
Docebo
Document Logistix
Popular Features List:
Run Unlimited Payrolls: No
Automatic Tax Filing & Payments: No
Live Customer Support: Yes
Ability To Manage Employee Benefits: Yes
Employee Access to Platform: Yes
Direct Deposits: No
Expense Reimbursements: Yes
Time Off Tracking: NA
Handle Deductions From Pay: No
Debt Repayment From Pay: MHR
Background Checks: No
Offers An API: Yes
Create Payslips: Yes
Create P45: Yes
Create P60: Yes
Bonus Incentive Pay: No
Pension Filing: Yes
Statutory Payments (E.g. Sick Pay, Maternity Pay, etc.): Yes
Direct HMRC Submissions: Yes
RTI Compliant: No
Pros & Cons
The following pros and cons come from Trustpilot and other third-party review sites from around the web.
Pros
Ease of tracking employee changes and team changes. Integration has been really good and we have had a lot of support. For us, information linking to payroll has been key.
Ease of use, recognition and social features for interaction and engagement
There are some common features you would find on most HRIS products e.g. recognition, communities. I am unsure what I am missing from other reviews that appear on here.
It has improved our internal communication, given us one central point for team information and allowed us to manage the whole recruitment process using one system
The employee engagement features allow us to share business updates across the company, as well as allowing employees to share insights "from the bottom up". HR processes for managing leave and booking and recording training are streamlined.
Cons
Only tiny things which we will add to the suggestions tracker, e.g the ability to only send weekly digest to certain people
Timesheet tracking for projects against hours worked
Inability to customise lots of things- Sign up and onboarding flow is not user friendly- Onboarding flow is barely even a flow, it's just people assigning themselves a password…- General interface is not intuitive – You aren't able to store documents on people's profiles without having to create a 'Card' on their profile, which either means documents are disorganised or not in one place. Still using local file system as it's easier.- I have yet to find an automation I can use to reduce admin of my job- Consistent problems with employees signing up, signing up and then having to resign up at a later date- Customer support is limited, if you want their help, you either have to find it yourself or it gets 'credited' out of your allowance. Bizarre. – The data exports are really limiting and non-customisable. For example, if I want salary, job role, email address, and address in one sheet, I have to collate various different ones.
It's difficult to pick something that we like least. Some of the options regarding the management of the news feed could be improved
Some data can not be interrogated within the system and we would like to see additional reports available (data can be exported for use).
Other Payroll Software Topics