Find out what actual customers of Dayforce payroll software think about it.
Or better yet leave your own review.
We also go over how much Dayforce costs, what features it offers and what other reviewers think about it.
Dayforce User Reviews
Dayforce Review Summary
0.0 out of 5 stars (based on 0 reviews)
Recent Dayforce Reviews
There are no reviews yet. Be the first one to write one.
Submit A Review For Dayforce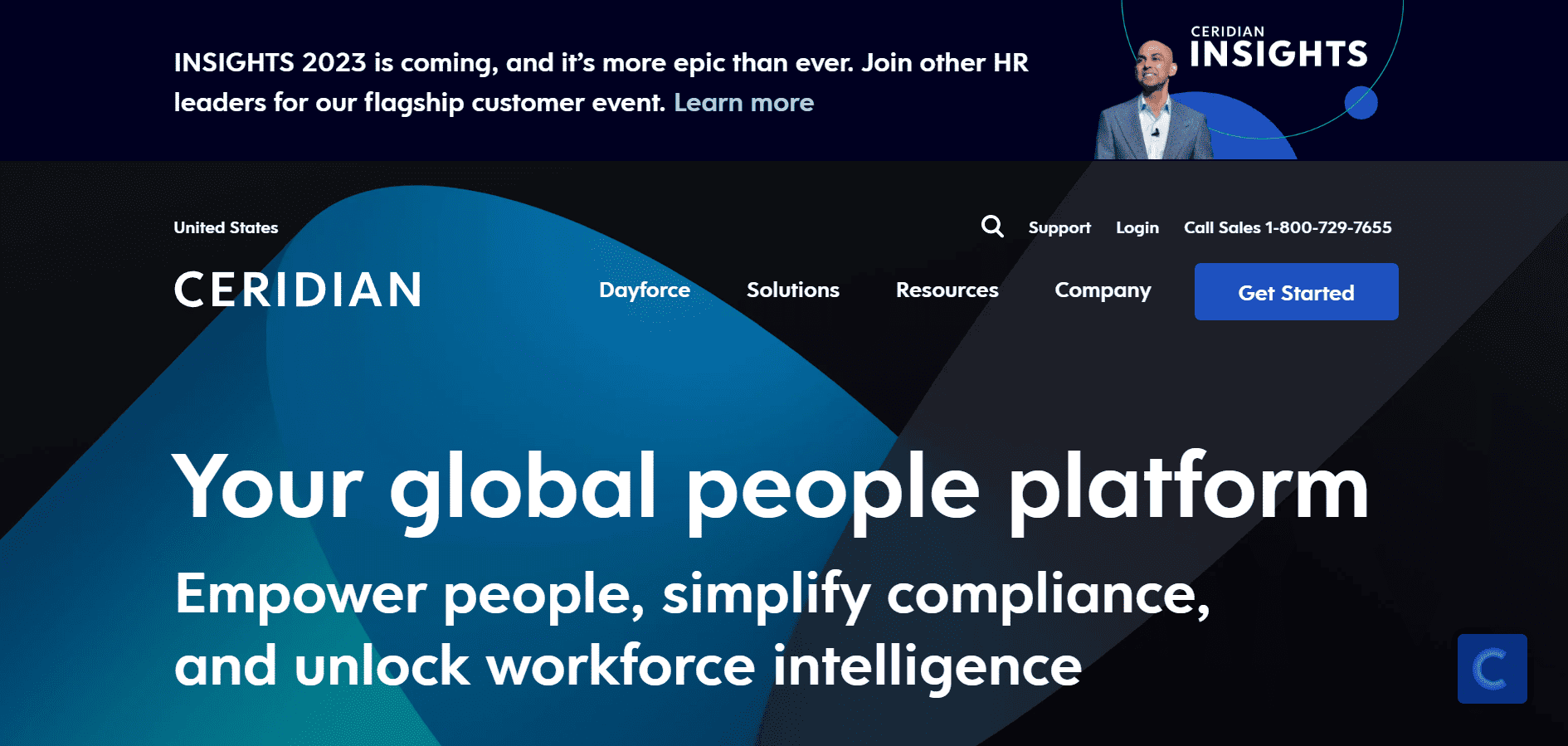 Key Dayforce Information
Software Name: Dayforce
Company Name: Ceridian Europe
Listed On HMRC Website: Yes
Listed As Free By HMRC: No
Business Size: Enterprise
Sector Focus: None
Click to visit the Dayforce website
Dayforce Reviews From Other Websites
Dayforce Prices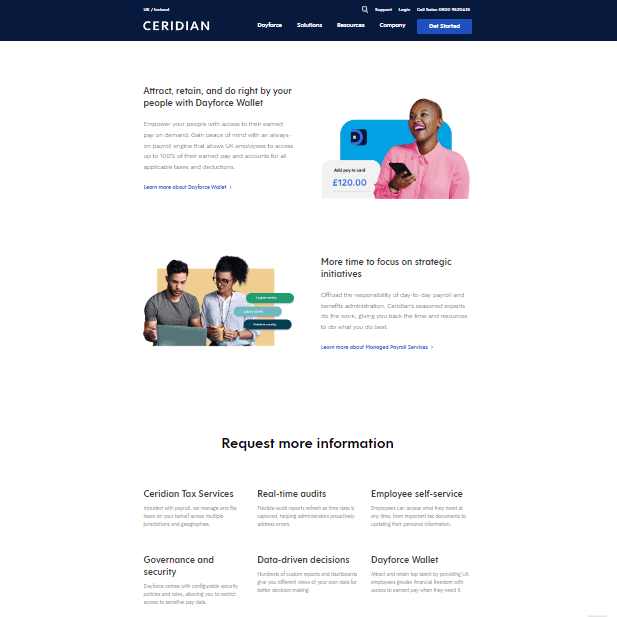 How much does Dayforce cost? Here is what they publish on their website:
Dayforce Free Plan / Free Trial
Offers A Free Plan? No
Offers A Free Trial? No
How Long Does The Free Trial Last? Not Applicable
Paid Plan Costs
Here are the names for for the various plans Dayforce offers and how much they cost per month:
Standard: NA
NA: NA
NA: NA
Dayforce Features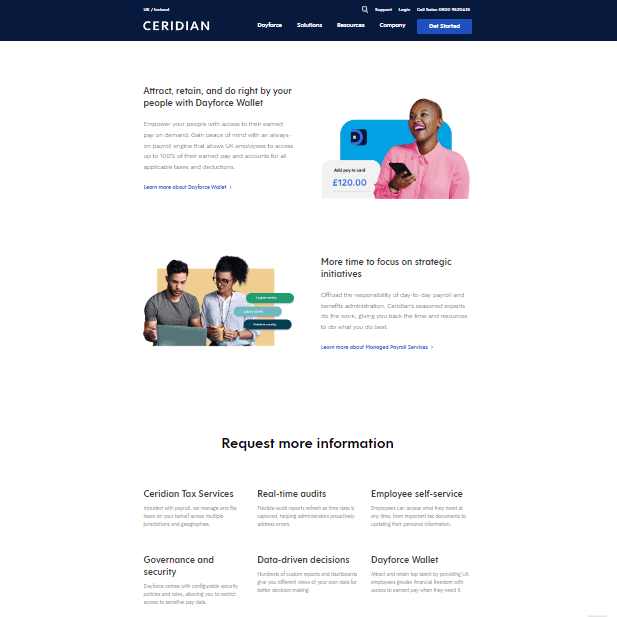 Standard Features
Ceridian Tax Services
Real-time audits
Employee self-service
Governance and security
Data-driven decisions
Dayforce Wallet
NA Features
NA
NA Features
NA
Other Software Integrations
Aquera
Asurint
Beekeeper
Deloitte
Enforce
PayTech
Cornerstone
Magnisol
Popular Features List:
Run Unlimited Payrolls: No
Automatic Tax Filing & Payments: Yes
Live Customer Support: No
Ability To Manage Employee Benefits: Yes
Employee Access to Platform: Yes
Direct Deposits: Yes
Expense Reimbursements: No
Time Off Tracking: NA
Handle Deductions From Pay: Yes
Debt Repayment From Pay: Ceridian Europe
Background Checks: No
Offers An API: Yes
Create Payslips: No
Create P45: No
Create P60: No
Bonus Incentive Pay: No
Pension Filing: No
Statutory Payments (E.g. Sick Pay, Maternity Pay, etc.): No
Direct HMRC Submissions: No
RTI Compliant: No
Pros & Cons
The following pros and cons come from Trustpilot and other third-party review sites from around the web.
Pros
Workforce Management and the data from scheduling has empowered our organisation to understand staffing costs and enable savings.
We use most modules in Dayforce,m the ability to have all of these modules within the same tool removes many barriers for ease of use such as multiple systems, passwords and user interfaces. Dayforce provides one single visual UI. The integration of the some of the modules makes to visability of supporting information seamless
Dayforce HCM provides a great selection of modules that fulfil every HR/Payroll need in a system landscape. The Dayforce team support companies to configure the system themselves by providing excellent mentoring and support rather than having to ask and pay for configuration each time you want to make a change.
Dayforce HCM can be configured in just about any way, working around your company policies which was really important to us as a company. It has the capability to grow with us not just in the UK but globally and that was a big selling point. The payroll suite has transformed our payroll process – we no longer have any need to do time forecasting for early cut off, we can do our full reporting within 1 day compared to 3/4 days previously. It's brought everything into one neat system for us and gives employees a huge amount of visibility over their pay which they haven't had previously. The opportunities (as with the available reports) within Dayforce are endless.
It is well laid out and clearly formatted. The scheduling section is very easy to use and very quick – being able to drag and copy/paste employee shifts is very convenient.
Cons
There is a need to bring ED&I information relevant to the UK to Dayforce
With our complex set of T&Cs, WFM was hard to implement and requires consultancy for an expert in the field. The lack of a Agency Portal for recruiting and the in ability to view internal vacancies on the mobile app are drawbacks
The Organisational structure maintenance is not as seamless as other products, but new position management hierarchy solutions are being evolved by the product team all the time and they just need to provide extra support to move existing users to the new process.
There are some basic features missing within Dayforce, ability to reset your own password or cancel your own holidays for example. The visibility for managers is also limiting and that can be difficult to manage.It is so intricately mapped that the slightest change can have the largest knock on effect and so you either need to be 100% confident with what you are doing or you constantly need to reach out for support. Everything you see and discuss when going through the procurement stage is basically a bolt on. But this isn't made clear from the off and it is an expensive product as every module has a PEPM cost. As the admin, I find it can be frustrating as the system is so huge it's difficult to be a master of the system.
Editing or updating employee details is long winded and the hierarchy section never seems to work first time when setting up new users – it is difficult to have multiple managers over the same employees etc
Other Payroll Software Topics