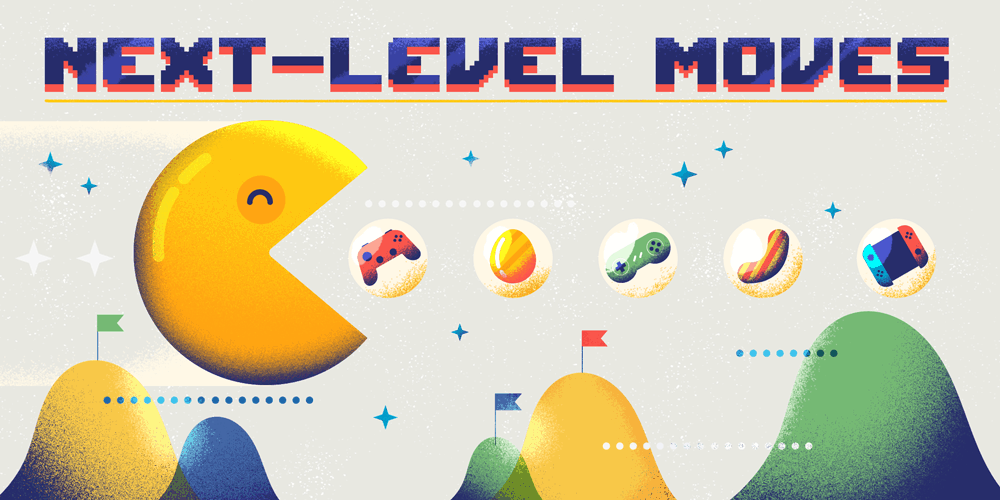 People played a lot of games in 2020.
Stuck at home, Animal Crossing was our Shakespeare in the round. With cinemas shut, Black Ops Cold War was our No Time To Die.
Incredibly, the sofa + webcam option also led to plenty of big gaming mergers and acquisitions (M&A). Perhaps it felt like a game as investors splashed $43 billion across 1,500 transactions in the entertainment software sector.
The pandemic is a watershed moment for gaming and for the gaming business. So, we wanted to look back and see what brought us here. We used Crunchbase to track the history of the biggest gaming company acquisitions (for which the price is known) of all time, adjusting the figures to allow for inflation.
Tencent Made The Biggest Acquisitions
You might recognize some familiar characters in this story. Massive Chinese conglomerate Tencent is the biggest investor, with the biggest total spend ($11.5B) across just three acquisitions: Supercell, Leyou, and Riot Games. Tencent is now "the largest company in the industry, generating an estimated $US19.4 [billion] in revenue and $US6.3 [billion] in profit," according to recent court documents. That's more than Nintendo, EA, and Activision combined.
Microsoft is trying to keep up, spending $11B on ZeniMax Media, Mojang Studios, and Rare, Inc. And the familiar logo of Electronic Arts shows up as the third biggest investor, with a $7.8B spend across seven acquisitions.

Video Game Century: Gaming Acquisitions, Year by Year
The century started pretty modestly, and even as recently as 2010, the biggest deals were still in the hundreds-of-millions rather than billions. Back then, as Nick Tuosto of investment firm LionTree told a Gamesbeat panel, "even the biggest triple-A companies in gaming – Electronic Arts and Activision — didn't trade all that richly in terms of the multiple investors ascribed to their expected revenues and profits."
That changed as online and social gaming came of age, and new companies like Zynga blossomed. "[Looking at] their performance over the last three-and-a-half years, it has been largely driven by M&A," continued Tuosto. "Zynga, as a public company since the beginning of 2017, is up almost [fourfold]. So as a public stock, it has performed tremendously well by being aggressive in M&A."
Top acquisition prices nearly doubled every year from 2013-16, peaking with Tencent's $8.6B swipe of Supercell, developers of Clash Of Clans (Tencent bought the majority stake in 2019). And after a lull, gaming M&A got big again in the pandemic as Zynga took Peak Games and – in March 2021 – Nuverse took Moonton (Mobile Legends etc.) for $4B.

Eight of the Ten All-time Biggest Acquisitions Are for Mobile Developers
For an idea of where gaming (or at least gaming money) is going in the next decade, reflect on the fact that eight of the ten biggest acquisitions – all in recent years – were of companies specializing in mobile games. That's not to say that turning a buck from mobile gaming is easy.
"The companies that went public, with mobile expertise and tremendous success (like Candy Crush, for King), they had significant pessimism in how they traded," says Tuosto. "So King actually traded as low as two-and-a-half times its expected earnings. That's about the lowest multiple you'll find in any entertainment capacity. Period."
Supercell has been the subject of two of the biggest acquisitions, having expanded the Clash of Clans franchise and developed Boom Beach between Softbank's 2013 buy-out and Tencent's record purchase in 2016. And Microsoft's $7.5B acquisition of ZeniMax Media last year could prove to be money well spent: Bill Gates now has Doom, Quake, Dishonored, and Elder Scrolls to play with while he waits for his divorce lawyer to call.
The gaming industry is bright-eyed and bushy-tailed, with investors remaining nimble in light of the deal-making afoot. As the pandemic continues to play out – and with the very nature of gaming in the 2020s to play for – we're sure to see some more world-shaking gaming acquisitions before we leave the eye of the storm.
METHODOLOGY & SOURCES
The list of acquisitions was compiled based on this article and acquisitions of gaming companies as listed on Crunchbase in the period from 2000 to today. Only acquisitions where the financials were disclosed were included. Only companies that develop or produce video games, computer games, or mobile games were included.
In identifying gaming franchises that were acquired along with the company that developed them, only franchises that were in place before the acquisition were counted. All acquisition prices were adjusted for inflation using the inflation calculator from the Bureau of Labor Statistics.
Data collected in April 2021.
Most Popular Guides