Yordex is a specialist provider of expense cards that offer a smart spend management solution. Their card payment solution helps businesses to manage their company cards, expenses, invoices and budgets using smart approval rules. It empowers both employees and employers by giving them visibility, control and automation.
Yordex User Reviews
Yordex Review Summary
0.0 out of 5 stars (based on 0 reviews)
Recent Yordex Reviews
There are no reviews yet. Be the first one to write one.
Submit A Review For Yordex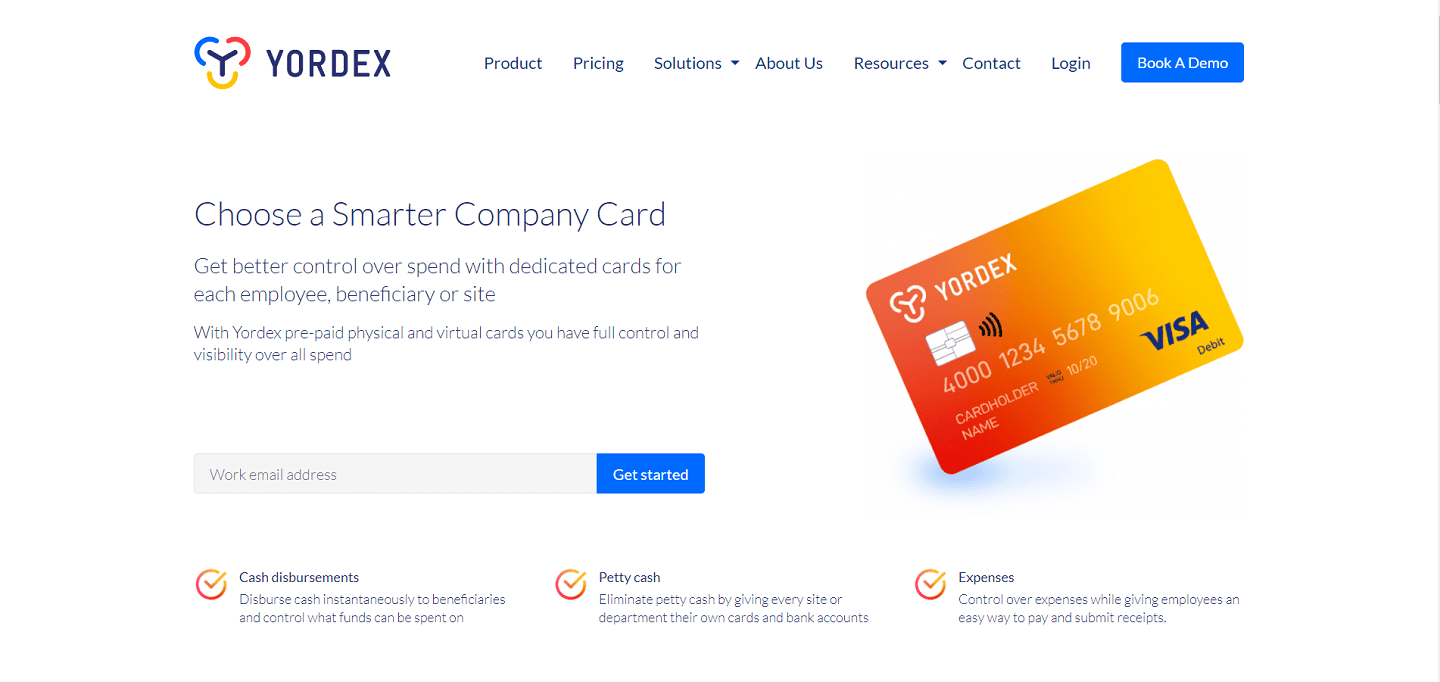 Yordex Expense Card Options
Yordex offers a smart company card that includes:
Dedicated cards for each employee or site
Visa prepaid card
Choice of physical or virtual cards
Cards available in GBP, EUR and USD
Full control and visibility of spending
Merchant blocking and whitelisting
Velocity limits, pre-approvals and budgets
Can brand the card and app with your logo
Tailored solutions offered
Chases cardholders for receipts automatically
Invoice scanning and auto-matching
Provides a trial period followed by a 12-month contract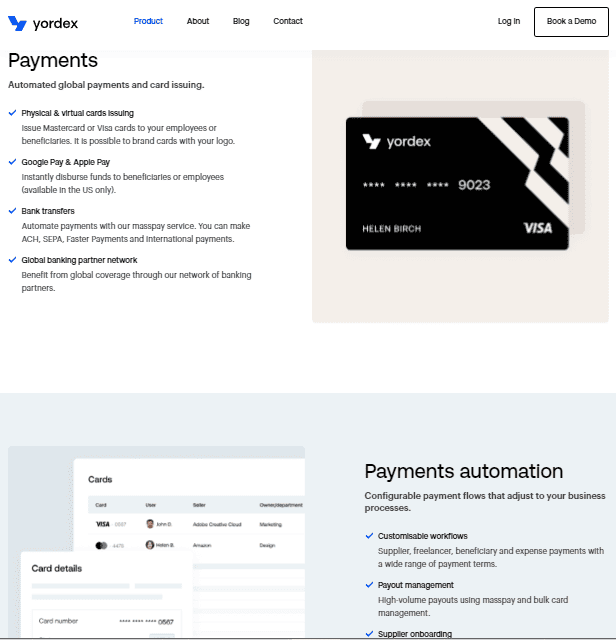 Yordex Expense Card Eligibility
Yordex doesn't state its eligibility criteria for its expense cards.
Yordex Expense Card Rates
Yordex offers 3 plans:
Growth – Monthly fees include a platform fee of £150 and £9 per physical card, £1.50 per virtual card
Premium – Monthly fees include a platform fee of £300 and £7 per physical card fee, £1 per virtual card
Enterprise – is a bespoke package that has a tailored quote
Yordex Expense Card Calculator
Yordex doesn't have an expense card calculator.
Yordex Expense Card Reviews
There are no independent reviews on Yordex on the leading customer review sites.
Trustpilot – no reviews
Google Reviews – no reviews
Reviews.co.uk – no reviews
Review Centre – no reviews
Smart Money People – no reviews
How To Apply For A Yordex Expense Card?
If you want to apply for an expense card from Yordex you can call them on 0203 002 0244 or you can book a demo online.
Pros
Choice of physical and virtual cards
Available in GBP, EUR and USD
Provides intelligent management controls
Offers branded and tailored solutions
Cons
Monthly fees are high
There are no customer reviews
Website: Yordex Expense Card