HSBC Commercial Mortgage User Reviews
Review Summary
0.0 out of 5 stars (based on 0 reviews)
Recent Reviews
There are no reviews yet. Be the first one to write one.
Submit a Review
HSBC is an international banking and finance provider that is one of the most well-known banks in the world. In the UK they have an established network of branches across the country with business managers. They offer a variety of business banking and finance products as well as commercial mortgages.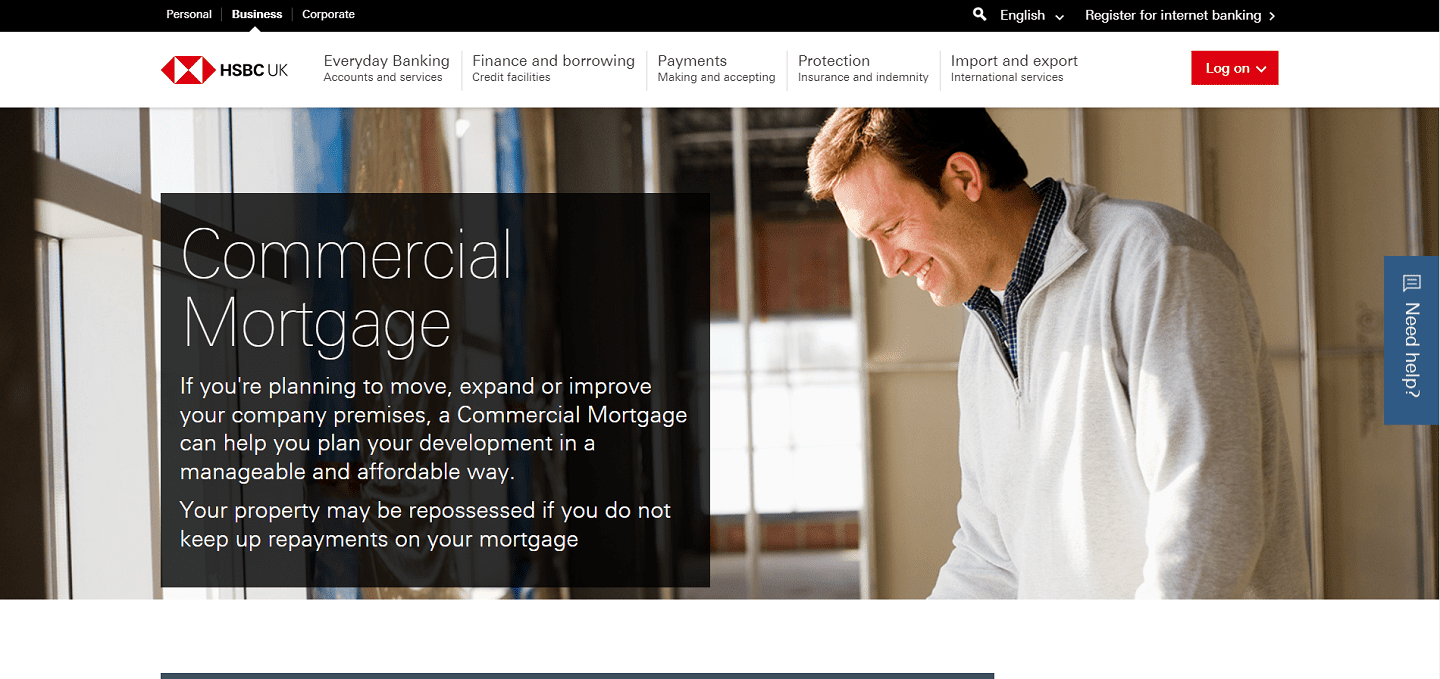 HSBC Commercial Mortgage Options
HSBC offers commercial mortgages that are designed to help businesses that want to move, expand or improve their premises. They offer commercial mortgages featuring:
Borrow up to 75% of the purchase price or professional valuation
Loans from £25,001 with no maximum
Terms from 2 to 30 years
Choice of variable or fixed rates with monthly or quarterly repayments
Optional capital repayment holidays in the first 24 months for all or part of the period
HSBC Commercial Mortgage Eligibility
There are no details about the eligibility for their commercial mortgages.
HSBC Commercial Mortgage Rates
HSBC doesn't detail its commercial mortgage rates on their website.
HSBC Commercial Mortgage Calculator
HSBC doesn't have a commercial mortgage calculator.
HSBC Commercial Mortgage Reviews
HSBC features on most of the customer reviews sites and the reviews are average or below. Trustpilot has the highest number of reviews and is poorly rated with 89% of reviewers scoring them as bad. Negative review comments include long wait times on the phone, lack of staff in branches, issues transferring money, unprofessional and unreliable, and poor customer service. Positive review comments include helpful branch staff, good data protection, good rates on loan products, and a great app.
Reviews.co.uk and Review Centre also rate HSBC lowly and have similar feedback to Trustpilot reviews. Smart Money People reviews are slightly more positive, but the review feedback is on similar themes as the Trustpilot reviews.
In a Which? customer survey HSBC ranked as the 2nd lowest banking provider with a score of 57%. They received scores of 4 out of 5 for telephone banking, 3 out 5 for customer service, communication, transparency of charges, handling of complaints, online banking and mobile app, and 2 out of 5 for service in-branch and benefits.
Trustpilot – 1.3/5 (based on 5,753 reviews)
Google Reviews – no reviews
Reviews.co.uk – 1.4/5 (based on 517 reviews)
Review Centre – 1.6/5 (based on 195 reviews)
Smart Money People – 2.4/5 (based on 147 reviews)
Which? – 57% Which? Customer Score
How To Apply For A HSBC Commercial Mortgage?
If you want to apply for a commercial mortgage from HSBC you can call them on 0800 731 8908.
Pros
There is no limit on their mortgage amounts just your eligibility
Access up to 75% of the property value
Provides a wide range of business finance products
Cons
No eligibility or rates are available
Doesn't offer any other kind of property finance
Website: HSBC Commercial Mortgage