How much does business insurance cost in the UK. We'll look into that in some detail below.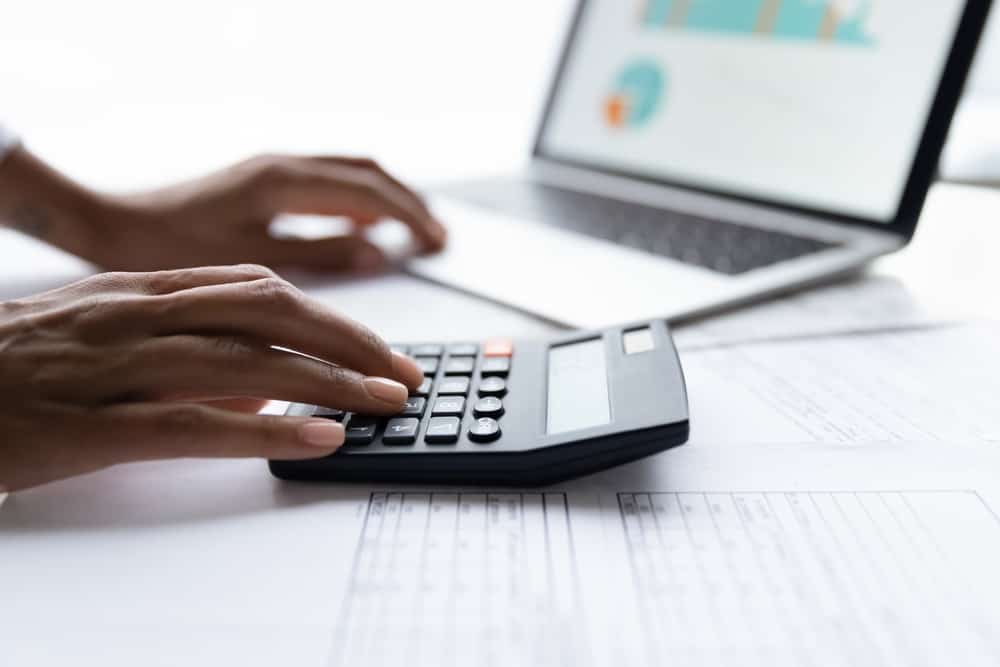 Average Cost of Business Insurance
Many factors will affect the cost of business insurance. However, when it comes to choosing the right protection for your business, the policies available are extensive and cover a myriad of options.
These include employers liability insurance, professional indemnity insurance, public liability insurance, business interruption insurance, income protection, and many more. You must choose the right cover for your company and ensure that you comply with the legal requirements of running a business.
It is a legal requirement, for example, that you have employers liability cover if you employ staff. You may need to include public liability insurance if you interact with the general public in any way. Some regulatory bodies may require you to have professional indemnity insurance cover.
When calculating your policy costs, research your options and use comparison websites to build a quote that is as individual as your business.
Here are some average costs for different types of insurance. Be aware that these are averages only and may not reflect the rates you'll get quoted:
Extra policy requirements will then add to your premiums. For example, if you hire employees, depending on the nature of their job and the personal risk associated with their work, you must have employers liability insurance which can cost anything from £50 to £500+ per employee.
Professional indemnity cover can cost from £85 to £1000s. Quotes are highly variable so researching the best deals is imperative.
Factors That Affect Your Business Insurance Costs
Claims history
If you have to make a claim, this can, unfortunately, affect your premiums.
Many factors are taken into account, including the policy the claim comes under and the type of claim being filed. Insurance providers may also consider the frequency of claims and the severity. Numerous major claims may raise red flags, whereas everyone expects the occasional minor issue to crop up in business. Always check with the insurance provider.
Level of cover
As you consider your business needs and begin to build a quote for your cover, the more policies required ultimately mean your costs increase. However, it is essential to fully cover yourself against unwanted or unexpected instances as not being insured will affect your business exponentially in the long run.
Business size
The bigger your company, the more likely the risk is that something could go wrong. This may mean the level of cover required is greater in proportion to the number of policies you will need to cover all eventualities. However, size isn't everything.
You still need to consider the potential for incidents, even as a small business holder. Many providers will offer special small business insurance policies. You could even consider business cover if you work from home, which will provide more security than regular home contents insurance.
Industry or profession
Any industry or profession can get business insurance. The cost will be subject to the level of cover required, and this will depend on the type of business your run. For example, you may need a specialist type of business insurance if you deal in high price items such as antiques or high-risk services such as property or investments. This will increase your business premium.
Level of excess
Most insurance providers require an excess to be added to your quote. This is the amount you need to pay should you claim against your policy. As with car insurance, the more excess, the lower the monthly premiums – this is more cost-effective.
As a general rule, providers will suggest around £500 excess, although this can be lowered if you have a good claims history.
Additional Policies
When working out the cost of insurance, you need to ensure that your business is fully covered, including any additional policies.
Employers liability insurance is required by law if you have employees. This will cover you if any employees should get sick or injured as a result of something occurring at work. It also works against any claims made against you by employees.
Public liability insurance protects against claims by a member of the public if they have been injured because of your business or if they claim there has been property damage.
Business liability insurance will cover the legal costs if action is taken against you.
Professional indemnity insurance covers you against anyone claiming compensation payments for poor service or bad work.
Company key person insurance will come into effect should the business owner or someone who runs the business become too ill to work or passes away.
Business interruption insurance covers you if you have to stop trading suddenly. For example because of a fire or flood.
Credit risk insurance covers financial loss if you go broke or can't keep up with debts.
Product liability insurance covers you against claims made for loss or damage caused by your product.
There are many other options on the market, so for your safety and peace of mind, always seek professional advice.
How to Compare Business Insurance Quotes?
Many comparison websites will help you build the best quote for your business needs. However, before you buy business insurance, you need to make sure you have covered all eventualities.
How do Insurers Calculate Business Insurance Premiums?
Your business premiums will be as unique as your business. Providers will collect data on your business, including risks associated with the kind of business you run and how likely it is there will be a claim based on your history. Your premiums will be determined by this data.
Many insurers will calculate premiums by using the loss ratio. It represents the ratio of losses to the premiums earned. Depending on the costs covered, different insurance companies may have different loss ratios. Check with your provider.
How Is Business Insurance Excess Calculated?
Insurance excess could be explained as a form of self-insurance in that it is the amount agreed with your provider that you would pay in the event of a claim. For example, if you have the average business excess amount of £500 and make a claim to cover £2000 loss, the insurance company will pay out £1500.
Some insurers will have a minimum amount of excess, which is the lowest amount they will accept. This is called compulsory excess.
You need to be sure that you can cover your excess in the event of a claim, so be realistic. A large excess doesn't always mean low premiums, although it does usually reduce them. Again, ask your provider for recommendations.
How to Reduce the Cost of Your Business Insurance
You know your business better than anyone; however, it is advisable to consult with a business advisor or your insurance provider to make sure you have the optimum cover for your needs at the best price. Shop around for package deals that may be more cost-effective than individual policies.
Factors to Consider When Buying Business Insurance
There are many factors to take into consideration when getting a business insurance quote. You need to do your research. Make sure you have covered yourself with regards to legal requirements and think about possible eventualities that may occur within your business that could lead you to make a claim. Although it is difficult to predict, you must be realistic and be cautious.
Final Thoughts
With so many options to consider, you need to remember that your business insurance needs are as individual as your business, so make sure to shop around and seek advice from insurance providers.
FAQs
Is business insurance paid monthly or annually?
You can choose to pay annually or monthly. Be advised choosing to pay monthly may increase the overall cost as many insurers will offer a discount to pay in full.
What is the difference between a deductible and excess?
A deductible and an excess essentially are amounts you pay in the event of a claim; the insurer covers the rest.
Is business insurance a legal requirement?
There are some insurance legal requirements when running a business, especially if you have employees or deal with the general public. Your business insurance depends on the type of company you run.
Will I need business insurance for my home-based business?
You can get cover for your home-based business, and it is usually a good idea in case your home contents insurance doesn't cover you for a business claim.
Moreover, you may need things like public liability insurance, professional indemnity insurance and product liability insurance depending on the nature of your business.